Farm-fresh greens are now accessible and affordable, thanks to hydroponics farming, finds Swati Sucharita.
Farm-fresh, green and exotic salads on the table are no longer a rarity today. Just a year or so ago, however, sourcing your lettuce, kale, watercress and arugula was possible, unless you grew your own greens or sourced them from high-end stores at exorbitant prices, (and not in mint-fresh condition, either) or if you got lucky, spotted them on the salads counter (fortified from wilting on ice beds) at fine-dining restaurants. Now, thanks to a couple of successful start-ups in hydroponics and precision farming, like Urban Kisaan and Simply Fresh, it is not much of a challenge to rustle up a healthy, delicious Caesars salad or make fresh pesto for your pasta or even make that exotic baked chicken dish, using hitherto rare-to-find fresh herbs, like rosemary or thyme, right at home.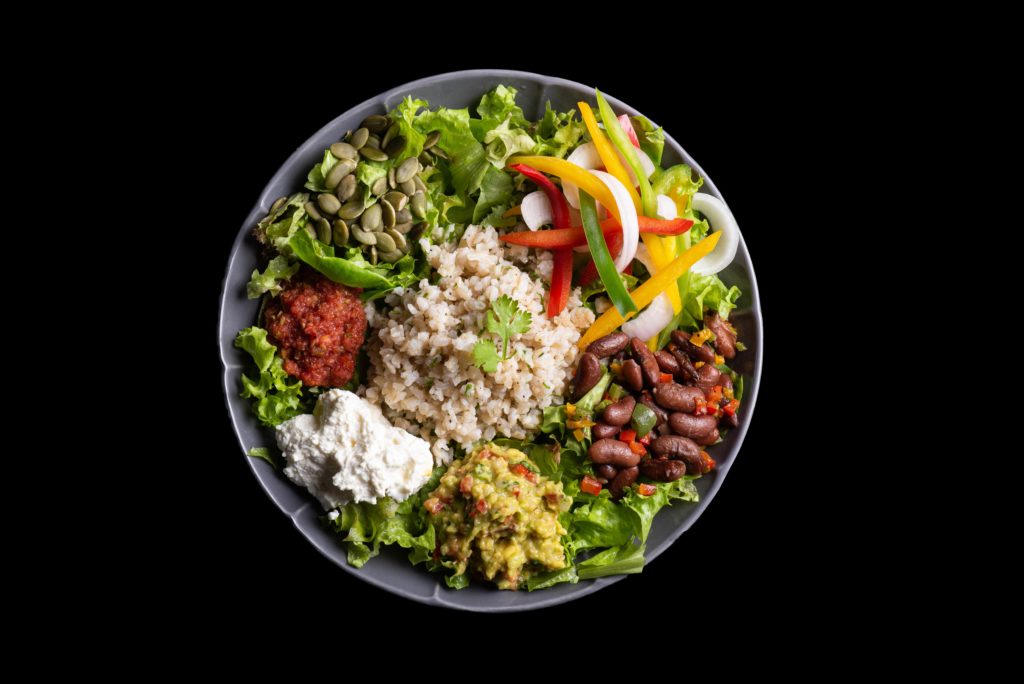 You can now source all the healthy and fresh leafy greens you want like kale, collard, asparagus, bokchoy, lettuce (Romaine, butterhead, Lollo Rosso, iceberg, you name it!), herbs (rosemary, thyme, parsley, marjoram, oregano, sage, lemongrass, etc) and exotic vegetables like snacky peppers, avocado, zucchini, and broccoli (now not so exotic, of course). This is besides the local variants of greens such as amaranth, spinach, gongura, coriander, and mint.
Urban Kisaan operates in the format of both online cloud kitchens and offline physical stores, which sell a wide array of produce, ranging from leafy greens, herbs, vegetables, fruits. Since September last, their farm bowls come in options of hearty salads, bowls with healthy carbs like millets and brown rice and also vegan options, and sides. Their bestseller Guacamole Bowl, for example, comes with boiled rajma, brown rice, salsa, sour cream, fajita veggies, pumpkin seeds and capsicum. Vegan options like the Plant Protein Bowl are also doing very well, which uses mock meat protein made out of peas, flaxseeds, oats, quinoa and soya granules.
The start-up also promotes self-reliant hydroponic farming amongst consumers by selling home kits, which have food-grade NFT channels, coco peat pots and seedlings (of different crop cycles) which you can operate with minimal fuss, where mobile app updates about when your plants need watering next help you along the way. With Tollywood actor Samantha Akkineni as both investor and brand ambassador, Urban Kisaan is now trending, with its finger firmly on the pulse of the youth and the health-conscious Hyderabadi.
So, what is hydroponics farming, really? Hydroponics or soilless farming as it is also known, is the method of growing plants by using, instead of soil, mineral nutrient solutions in an aqueous solvent, like coco peat pots. This alternative to traditional farming has caught on in a world besieged with water and arable land scarcity, especially so in populous countries like India, as it uses nearly 95 percent less water than traditional methods.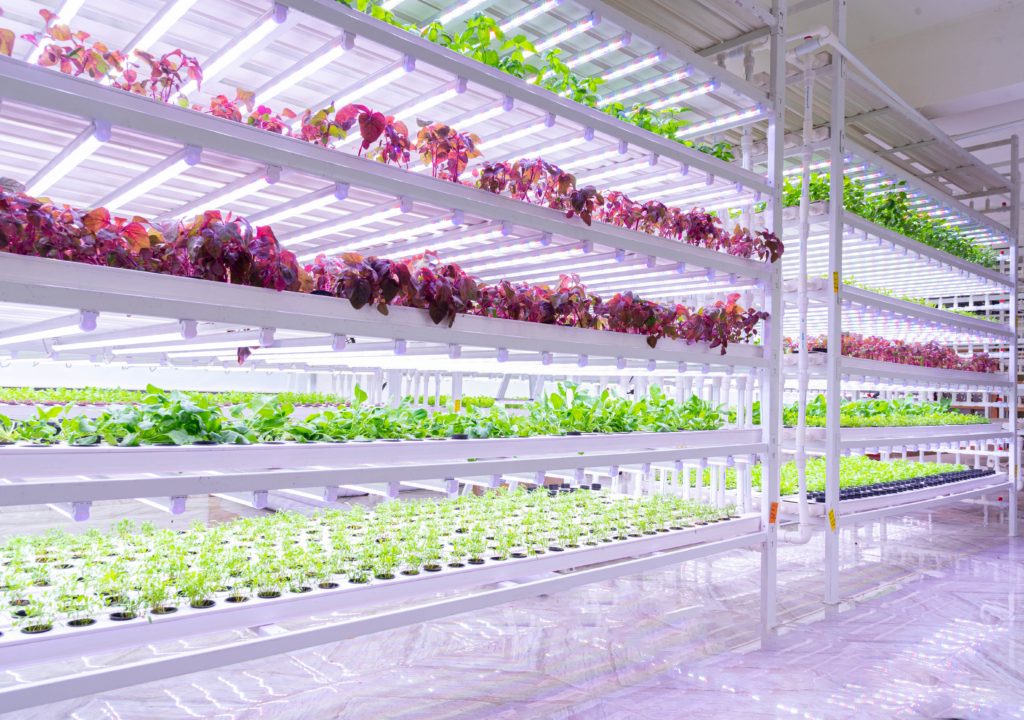 Founded in 2017 by scientist Sairam Palicherla, (who started off by growing leafy veggies with the farm kit he had devised on his home balcony) and former CA Vihari Kanukolla, along with entrepreneur Srinivas Chaganti, Urban Kisaan is the market leader where hydroponic produce retail is concerned.
"At present, we have 5 physical stores in Hyderabad, with another 15 cloud kitchens across similar locations in the city and the figure of physical stores is scheduled to go up to 30 by end of this year," shares Narsi Reddy, who heads R&D at Urban Kisaan. "Urban Kisaan follows three models of growing—growback in greenhouse farms, urban farms with NFT channels on terraces, and a bit of soil farming, solely for the process of R&D, and for eliminating choices for hydroponics farming," adds Reddy.
While Urban Kisaan is wooing the urban consumer with an eye on healthy diet choices, Simply Fresh Pvt Ltd, which came in much earlier in 2013, is reckoned not just domestically but globally, in the B2B and exports segment of hydroponics, catering to the nutraceuticals industry by supplying medicinal and aromatic plants like turmeric, ashwagandha, ginger, baby spinach, amaranthus and basil.
Recently, Simply Fresh Pvt Ltd was in the news for launching South East Asia's largest plant factory, a 140-acre state-of-the-art farm at Arjunpatla, Siddipet. This is in addition to the ten-acre hydroponics farm they had started earlier at Shamirpet.
Founded by Sachin and Shweta Darbarwar in 2013, the objective of Simply Fresh was to promote healthy eating. The couple had worked in Australia as software engineers with a group of botanists and were inspired by hydroponic farming widely practised there, and were struck by the idea of starting their own agro-tech venture to grow food, which was "nutrient-dense, chemical-free and safe".
"The nutraceuticals vertical of Simply Fresh has the wherewithal to derive Nutra/pharma grade medicinal plants for extractions throughout the year. The extracts are fully traceable, geo-tagged, contamination-free and sustainably grown. The raw material derived through our cutting-edge farm technology has almost 5 to 10 times more alkaloid content, compared to traditional farming methods. Also, in nutraceuticals herbal and medicinal plants are tough to source both because of the wild, organic nature of their spread, and most of them also get contaminated because of pesticides and pollution, so when we are providing them largely contamination-free, high-alkaloid plants, extraction and use in nutraceuticals becomes easier" – Sachin Darbarwar, Co-Founder, Simply Fresh
"We follow our proprietary software called Farm in a box, which integrates artificial intelligence (AI), AI assisted technology and analytics to monitor a plant's life cycle right from seeding to harvest. With the help of our AI platform, climate sensors and high-pressure fogging system, we are able to control light, humidity and temperature to grow the perfect plants throughout the year," shares CEO and co-founder Sachin. He distinguishes the advanced technology they follow as precision farming, which is followed in larger set-ups like his, from the smaller hydroponics farms which can be grown vertically in urban spaces.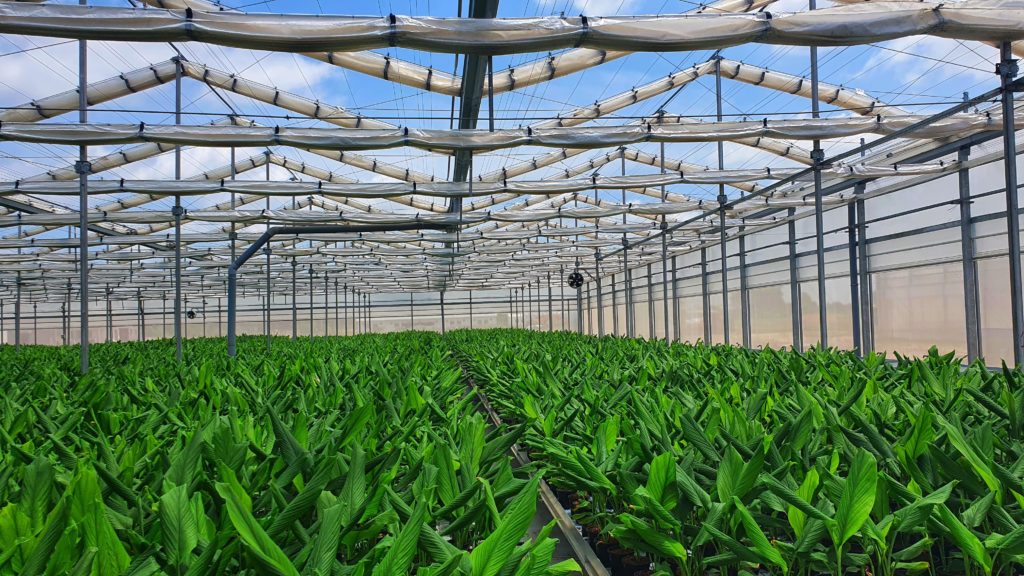 So, the curcumin ratio of the turmeric grown on a Simply Fresh farm is much higher than most extractions, and at a ratio of 7 to 8 percent is comparable with the purest-known Lakadong turmeric grown in Meghalaya. Whether its called hydroponics or precision farming, new-age farming has a lot to be said for its eco-sustainability, considering that both methods use one tenth of water resources as compared with traditional farming methods (and conventional farmers are also adopting this method, if Urban Kisaan is to be believed) which is again put to recycling. There is no doubt that the way farming is going to be looked at in India is slated to change, and for hopefully the better.