DOPAMINE DECOR – THE FEEL GOOD DECOR TREND

Dopamine décor is the cautious use of vibrant colours and contrasts in your home through upholstery, rugs, cushion covers, paintings, wallpaper, photographs, and so much more to boost energy levels and instil a sense of joie de vivre. It is the most jubilant interior trend of recent times, bringing together an original and planned curation of your living spaces with eclectic and fun décor. Shruti Tomar gets designers to delve into the dopamine décor trend that's all about spreading the happy vibe.
WHAT IS DOPAMINE DECOR?
"The dopamine decor style is very open-ended and includes anything that makes one feel happy, so every time one steps into their space, one experiences a dopamine rush. The trend is named after the feel-good neurotransmitter dopamine and is all about instilling a sense of warmth and happiness," explains Aarti Dhariwal, Founder and Design Head of Stories with AD, Gurgaon. Sarabjit Singh, Founder &
Architectural Designer of Villa Ortiga, New Delhi, takes the conversation further: "Dopamine decor involves creating a design experience that brings pleasure by using colours, textures, and whimsical designs. The decor scheme is about spaces that make one happy and encourage a positive atmosphere. The primary goal is to create an environment that uplifts the mood and enhances the overall well-being of its inhabitants. It's about using design elements to trigger the release of dopamine, a neurotransmitter associated with feelings of reward and pleasure." You could achieve this look through a wallpaper that evokes childhood memories or a reupholster a vintage chair gifted by a grandparent in vivid hues.
DOPAMINE DECORATING
Alternatively, Shivani Ajmera and Disha Bhavsar, the Founders of Quirk Studio, Mumbai, tell us that, ultimately, this trend revolves around selecting decorative accents and objects that truly make one happy. It's a meticulous fusion of opulent
textures, lavish materials, and artful design, all mindfully orchestrated to elicit an emotional response. Yet, this reaction remains highly personal; these cohesive designs must resonate with your peculiar tastes, where every element can engage the senses, creating an environment that radiates joy and satisfaction. These personal touchstones can be used as guiding principles for a well-curated dopamine decor. "When it comes to interior design, dopamine décor translates into bright pops of colours and patterns that bring about the happiness quotient in any space. Different bright shades are used to render the spaces in exciting tones with the help of furniture pieces like console tables, credenza or end tables, wall paint, curtains, cushions, rugs, artworks, etc.," explains Devika Khosla, Creative Director of The Works Interiors, New Delhi. It may sound chaotic to the layman's ears, but when it all comes together, it is visually pleasing.
DOPAMINE VS. KITSCH
However, do not confuse dopamine with kitsch. "While dopamine décor revolves around curated luxury and sensory delight, kitsch embraces a purposefully eccentric and frequently comical fusion of styles and items," says Disha Bhavsar. Devika Khosla, though, is of the opinion that even though dopamine decor is perceived as one of the latest trends in interior design, she believes it is a derivative of the kitsch style of decor. "Like the kitsch decor, it juxtaposes the vintage with bold patterns or bright colours to uplift the space through distinct and sometimes contrasting elements. Adding patterns and textures to an already bright space enlivens it and keeps the energy spruced up," explains Devika.
See Also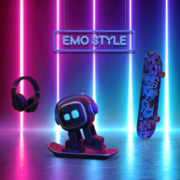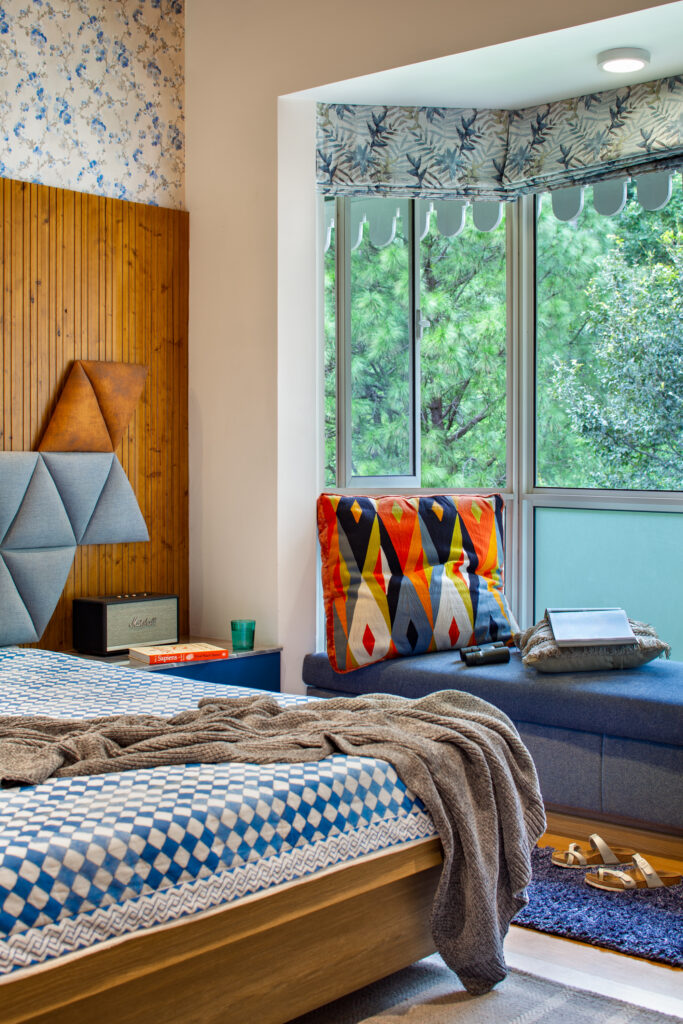 DOPAMINE DECOR EMPLOYS REUSE AND SUSTAINABILITY
We all know sustainability is the order of the day. Likewise, with dopamine décor, there's a substantial reuse and sustainability angle. Aarti Dhariwal expands on this angle, "Yes, upcycling existing items that one already has and being mindful by shopping for second-hand or vintage furniture and décor. For example, you could buy a chair from a thrift store and reupholster it with a printed fabric, paint a vintage chest in a bright colour to add a pop to the room, or turn a wooden crate into a coffee table." Sarabjit Singh adds to the conversation here, "One can embrace this trend by repurposing and upcycling furniture and decor items. Since there is an overlap of different styles and layering of different colours and materials, it is convenient to incorporate new and old decor to create a visually striking new look. This aligns with the growing awareness of environmental sustainability, making the trend visually appealing and environmentally responsible.
Dopamine decor ideas
Keep your furniture bold and distinctive, as well as fun and joyful.
A mix of vintage pieces with modern furniture looks excellent in this style.
Start small, introduce a print here, a bright upholstered piece of furniture in the corner, or go all out and commit wholly to pops of colours such as lemony yellows, fuchsias, or bright blues.
When in doubt, think pink!
Introduce geometry. Think stripes, arches, and curves as a constant feature in furniture, and fabric patterns can add softness and make a statement.
Use elements of sentimental value, i.e., family photos, travel souvenirs, childhood books, or vintage collections.