DESIGNER DIVA IN PURSUIT OF EXCELLENCE 

Hashtag magazine catches up with Neeta Kumar, entrepreneur, furniture and interior designer who has been single mindedly following her passion for more than a decade. In conversation with us, she talks about starting out, belonging to a family of furniture entrepreneurs and what defines her sense of aesthetic…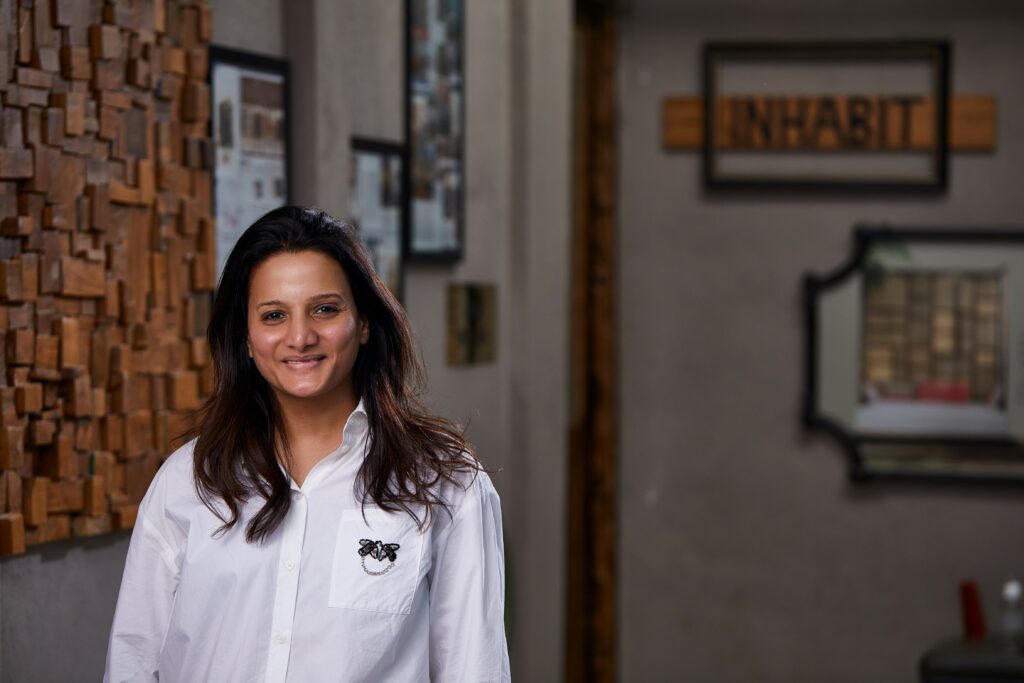 Born and brought up in Hyderabad, into a family that has been in the furniture business for more than half a century, it is no wonder that Neeta Kumar showed an early proclivity towards design. Her father and four siblings are also into furniture/home and design enterprises.
She smiles, revealing that even as a kid, she was into design. "Back then I did not realise, even as an eight or nine-year-old kid, I used to do up small corners in the house; find a table, put an art piece on it or get greens from the garden, I did not know that this was something that would be my calling."
After gaining her Master's in Business Administration, she built her love for design and furniture through a Course in Product and Furniture Design from Central St. Martins and Chelsea College of Art and Design (UK) as there weren't many colleges in India during the time which taught that course. And for over a decade and a half , Neeta has been putting her talents and training to remarkable use in the world of interior design, furniture design and production and bespoke concepts.
An eventful journey
Neeta confesses that it has been a long and eventful journey. When she started most furniture stores in Hyderabad were traders, who bought and sold furniture, sourcing them locally or internationally. She started making products from scratch. "There was no place where you can have a product designed from one's ideas. It was a difficult journey in the beginning and the most difficult part was getting skilled people. Furniture making is an art where there are a lot of variables: you need the right space, people and material."
Starting with a small team of four to five people, Neeta now has over 150 people on her team. Incidentally, she was pregnant when she started but that only encouraged her to work harder. Now, 18 years after she started, she has made Inhabit, a one- stop shop for people who want bespoke furniture and has learnt a lot on the way.
What sets Neeta apart is a rare combination of aesthetic sense, an ability to draw inspiration from unlimited sources, and the drive to create products that are singular in their looks but enduring in their quality. Unlike a majority of furniture designers and producers, she doesn't believe in mass-production or constraining her work to a single style or look.
It is these factors that have enabled her to set up a 7000 sq ft store in Delhi. Branching out to the National capital happened in a very organic manner and gave a channel to the entrepreneur's creative output. She adds, "It was a very seamless experience. While Hyderabad today, is teeming with innovation, even until a couple of years ago, it liked to play safe. So, the Delhi outlet gave me a channel to explore and experiment."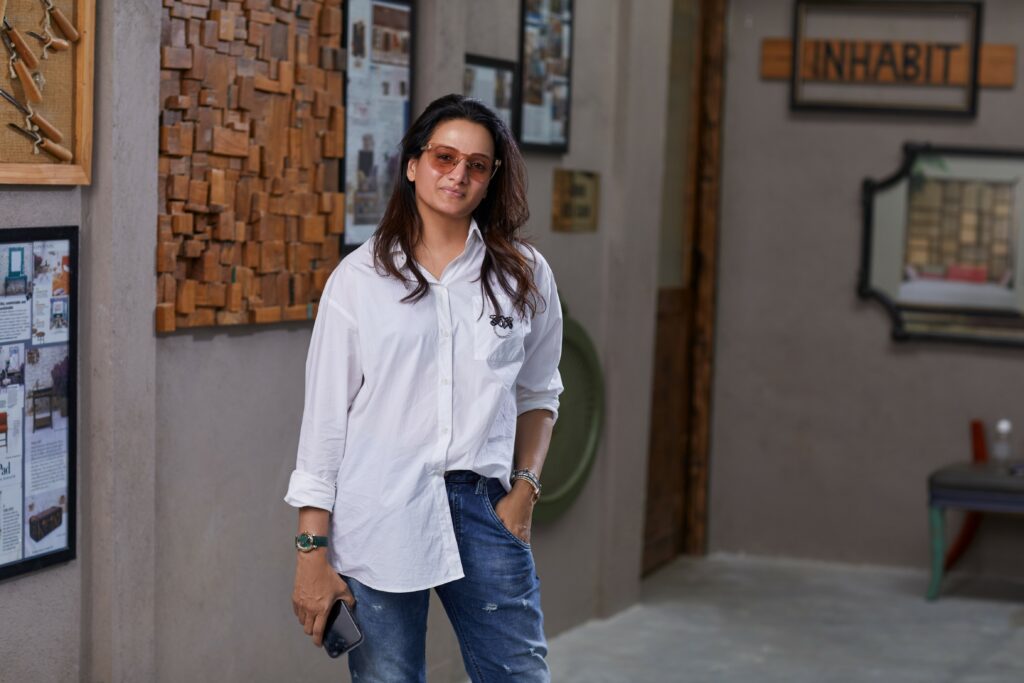 Always an out-of-the-box thinker, Neeta has always been a participant in the Indian Design Show, in Delhi, which is an exclusive show only for designers. Platforms such as these helped her establish a brand at the national level and expand her footprints.
What Neeta enjoys is experimenting, and she revels in the challenge of creating furniture and interior designs concepts that are individualistic, elegant, and practical. All these factors have ensured that her creations speak for themselves.
Design as a way of life
"Design is a belief you need to have to create a space." The entrepreneur shares and adds, " It is something created in your mind, from a very strong root of aesthetics. Innovation needs to be the base for it or thinking about something which is unique and not falling into set patterns or established conventions."
Neeta draws inspiration from the best in diverse architectural design values, be it the glorious confluence of Islamic structure with Hindu ornamentation in the Charminar, the austere grace of the Gothic quatrefoil, or the mesmerising vectors of Art Deco. Her design influences are transitional and a seamless blend of the principles of ergonomics, functionality and selective use of wood, fabrics, and finishes.
When ideas strike the designer, there is an immediate rush to translate it to a sketch. "It is an instantaneous process. And only my team understands my sketches. Then a lot of detail goes into it and I'm very particular that processes are adhered to."
Another area where the designer is popular is in her sustainable usage of materials and the respect she accords to them. "My first choice of material was always teak wood, and my conscience doesn't allow me to call a timber depot. So I look for options that have the character of wood I'm looking for; I purchase old wood that has been there in buildings for 100-150 years. Cleaning of wood is very laborious but it's worth the effort."
Having started design, the entrepreneur has also started curating art and sculpture. "I started with furniture and interiors so it wasn't planned. A lot of my clients are inspired by my taste in art, they look at a piece with my eyes. I believe that each element in your house brings a certain balance. It goes with your sense of aesthetics."
Demanding schedules call for a work-life balance to keep oneself sane and Neeta says that she 'likes to juggle and not try to drop the ball.' She has a 12-hour workday, where she starts off with meditation, hits the gym (or does any one activity from yoga/boxing/pilates). She is at the studio in the afternoon, with a sacrosanct rule of lunch at home with the family, post which is back to the studio.
With a husband who is passionate about horses and a daughter in school, the designer has her hands full. Creating beautiful pieces and art and nurturing a loving family, Neeta, is busy, thriving and full of hope for what the future brings.