Pioneer of growth and innovation: Murali Yadama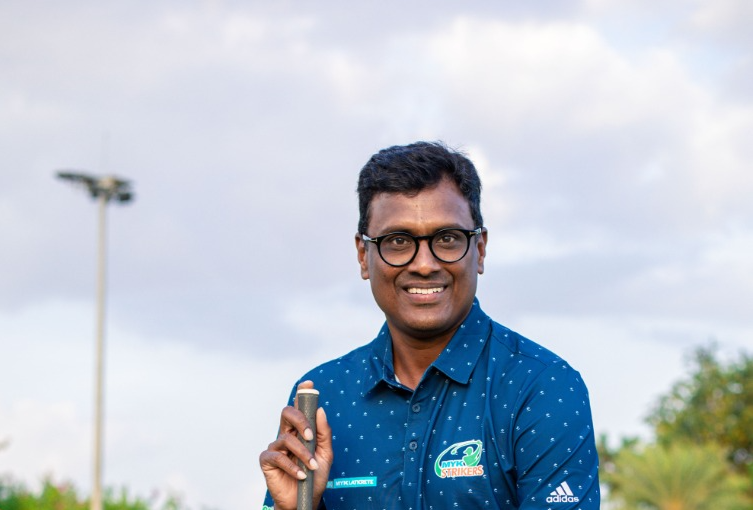 As the Managing Director and first-generation entrepreneur, MURALI YADAMA has started MYK LATICRETE from scratch and has built it into one of the pioneers in the Indian tile and stone market. In a freewheeling conversation with MALLIK THATIPALLI, the young business whiz shares his journey so far.
Bringing contemporary world standards to the tile and stone installation industry, MYK LATICRETE has been a pioneer since its inception! Murali Yadam, MD of the company, has a keen understanding and knowledge of ceramic technology and was uniquely equipped to identify and tap the opportunity to sell building materials in the Indian market.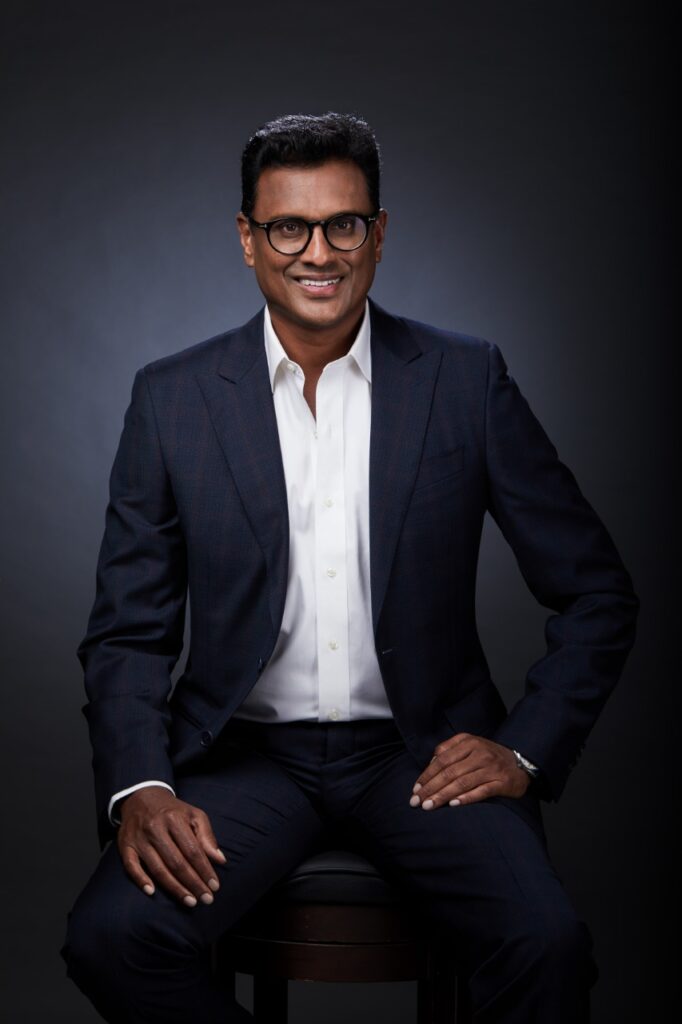 BUSINESS ICON
No journey is without its share of challenges. Over the past two decades, Murali underwent many challenges including familiarizing people with the trend of tile adhesives. "People were used to the traditional practices of construction for generations and believed those were the most reliable methods," notes Murali and adds, "They wanted to continue with the tried and tested methods, and no one wanted to take risks. We went about educating people about these modern practices. Moreover, they had to be convinced to spend extra money for superior products that met or exceeded the global industry standards."
Though it took a while, with considerable effort the company has managed to impress architects, masons and other people from the industry. Today, from IKEA to the Statue of Unity, they are involved in many prestigious projects. The proud owner points out their recent significant products especially The National War Memorial and says that their company's
INNOVATION IS KEY
Innovation is at the heart of the firm and Murali is keen to meet the unmet needs of the market by focusing on increasing their market share. He explains his strategy when he shares, "Increasing digitization and smarter product portfolio management will help the company to achieve robust profitability while continuing to develop and pursue the strategic direction by broadening initiatives for both medium and long term for which groundwork has been laid with a clear vision and solid objectives to meet the goals of the enterprise."
The strength of the firm is to create innovative products that cater to ever-changing customer needs. As a market leader, the company can predict future trends and invest considerably towards continuously improving products in their advanced R&D centre.
VALUES AT THE CORE OF THE COMPANY
"People have asked me how I would define my leadership style and my response has been to tell them about the six values I adopted which drive my work ethic even today," says Murali.
He reels them off saying, "The first and foremost is this: one must be able to accept change. No single approach can be adopted as change is constant, and so must solutions be. The second is to role model the desired change. As a leader one is under scrutiny almost all the time, and so to be able to lead the desired change by example. The third is to build a strong team and make leadership – including self – accountable. The fourth is communicating effectively about the change. The fifth is getting personally involved and relentlessly pursuing impact and change. This discipline to follow through on our commitments has resulted in a business that grew from less than 5 to an 800+ strong team of excellent people. The sixth is setting measurable goals and focusing on these goals to drive expected changes."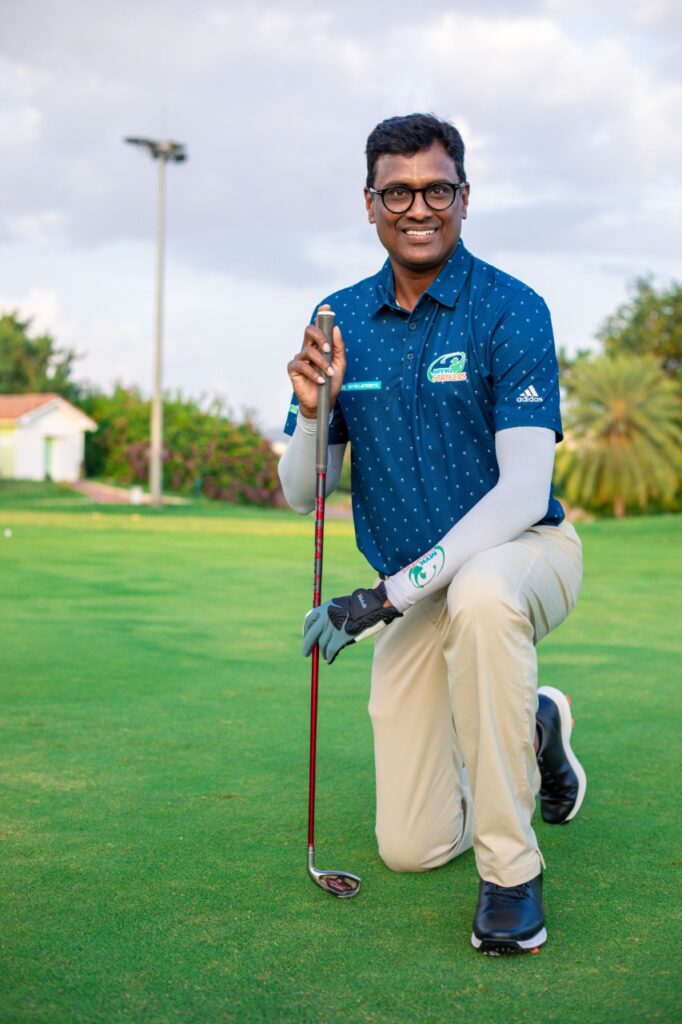 LIFE AWAY FROM WORK
The entrepreneur is an avid golfer (who plays it almost every day!) and has introduced the same to his young son, Arjun during the COVID induced lockdowns! He laughs, "I was always good at games, even at an early age. Golf is something that interests me as it can be pursued long term and is an extremely interesting game."
Another facet of the high-flying businessman is the fact that he is extremely interested in using education as a tool to improve society. The company's CSR activities are directed towards the same.
"Our mission is to make an impact on the society which in turn will make the world around us independent and successful. We have taken a pledge to promote academic excellence in our way of achieving this mission while respecting our relationships. We initiated a scholarship program for the children of masons and tile applicators to support their pursuance of higher education and strengthen their academic goal."
The company extends medical facilities to the impoverished. They have joined hands with a few NGOs to improve the medical infrastructure and provided necessary support in building a fully equipped ICU at the Durgabai Deshmukh Hospital in Hyderabad.
Murali is busy creating a long-term future for the brand.