Cosplay is trending in India and here's what you should know about it.
Cosplay is the act of dressing up as a fictional character and portraying them in real life. Think Disneyland where Disney employees dress up as Cinderella, Snow White, etc., to charm and please kids. Anyone can cosplay, they only have to buy the costume or make it themselves since cosplaying can get pretty expensive. Imnasanen Jamir talks to cosplayers to define cosplay and suggest how you can do cosplay too!
Cosplay and its origin
Cosplay combines 'costume' and 'play' together to make an act that complements the two. It is an expression of love where individuals dress up as fictional characters from movies, books, or games. Cosplaying can be traced back to Japan during the 1970s or 80s when fans of anime communities recreated their favourite characters in real life by making costumes and styling wigs according to the characters. Today, cosplay exists beyond Japan and has exploded worldwide, becoming an important aspect of fan culture.
Amazing Cosplayers in India you must know
In case you were curious, India has no shortage of amazing and talented cosplayers throughout the country. Although the love for cosplay isn't as strong as in Japan or Western countries, fans all over the country try to get together to appreciate and meet up over their love for the same. Here are a few amazing cosplayers.
Tanya Shringarpure / Syrinx Cosplay (Mumbai-based cosplayer)
"Cosplay to me is freedom. Freedom to be whichever character I want to be in whatever capacity. There's no limit or restriction to cosplay and it is the best creative outlet for me," says Tanya Shringarpure, a Mumbai-based cosplayer, who is one of the most creative cosplayers in India. Having cosplayed for a long time, she has gained an effective knowledge of the ins and outs of cosplay and shares that cosplaying has made her many friendships with like-minded people. She has integrated cosplay into her business life by making costumes and wigs and renting them out to fellow enthusiasts. Cosplay has no 'rules', so the freedom to bend and warp possibilities is endless. A woman can cosplay a male character and a man can cosplay a female character, cosplaying alien-like creatures is also not out of the question.
Tecna from Winx Club
Dark Princess Serenity from Sailor Moon
Xinyan from Genshin Impact
Xayah from League of Legends
The CosplayMonster (Nagaland-based cosplayer, owner of the TCM fashion store)
Despite being a newcomer to the scene, she proves herself to be just as talented to stand on the same ground as the big players. Her leisure time never excludes cosplay, it is a part of her life. All her costumes are sewn and crafted by her. Her talent in sewing makes it possible to build costumes from scratch and design them seamlessly, she has also mastered the art of prop making and sells them for a cheap price which makes her a valuable player in the cosplay community. She has been consistently cosplaying for a year and aspires to do more in the future and showcase the artwork of costume-making and crafting skills and normalise cosplaying. She exclaims, "My future goals while cosplaying are to organise cosplay events and allow people to present their skills. I'd also very much like to represent my state by participating in national and international events."
Rara (Delhi-based cosplayer, UX Designer)
Rara is an avid cosplayer from New Delhi who has a zeal for cosplaying like no other, she uses what she learns in cosplay to blend that in her professional and personal life. "I always wanted to create content and ended up choosing cosplay which is one of the most expensive hobbies but it's really hard to get out once you get into it." Rara considers cosplay an escape from her mundane life, she further exclaims, "I get to see myself in a very different way and it makes me feel really pretty. The love for the characters I cosplay adds happiness as I feel I can live the character and bring them to life. In a precise way-If I can't meet them, I'll become them."
How to be a Cosplayer.
See Also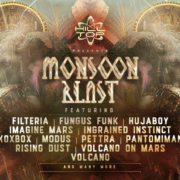 The first step to being a cosplayer is to choose a character, it can be anyone as long as you're passionate about it. Next, you can either buy or make your costume. As a beginner, buying a pre-made costume is often recommended since crafting costumes can be a daunting task for newbies. Rara suggests, "Not having every piece of a costume is valid, using clothes from your closet is valid and not wearing wigs is also acceptable. You don't have to become the character, having your personal touch is always a good thing."
Practice your poses and mannerisms. By default, you're expected to take pictures from fans of your cosplay, and if you look awkward in those pictures, you're never going to live that down. Attend conventions and online communities. Interact with like-minded people to better grasp cosplays and surround yourself with people who will inspire you to do better.
Syrinx Cosplay advises, "To every beginner cosplayer out there, start small, and don't worry about what people will say about it, least of all other cosplayers. Find a crowd that will support and help you and stick by them. Ignore any other noise that comes with cosplaying."
Conclusion
Cosplay is a means of self-expression; it is anything you envision it to be. It is an escape or a venture to a new 'you', by pretending to be someone else you can muster up the courage to do things you weren't able to before.  An essential part of cosplay is that it allows you to immerse yourself in the character you're cosplaying and see the world from their perspective.