Rooftop is a community-driven art experiences marketplace App that makes traditional Indian art forms accessible to the world. This App is a one-stop destination for all art needs, which is bridging the gap between Indian artisans and art lovers all over the world. This first-of-its-kind art technology company endeavours to curate art and recreational activities based on traditional art. Bindu Gopal Rao in conversation with the Founder of Rooftop, Kartik Gaggar.
Rooftop was started to help the arts and artists. "Whilst travelling I came across so many different indigenous artists that were struggling to create value for their crafts. I was impressed with their skills and the passion with which they continued to love their heritage despite the challenges. When I started Rajasthan Studio, I wanted to bring art lovers closer to the artists and regenerate value for the arts. In 2020, when the pandemic hit, this provided me with an opportunity to revamp and pivot to a digital/online space with Rooftop. This enterprise was a brainchild of long hours of work, tears, and a zeal to make Indian traditional arts mainstream again," explains Kartik Gaggar, CEO & Founder, of Rooftop.
So how does it work? Rooftop works for art lovers and artists. It intends to connect the two and create revenue and value for different art forms scattered around the country. Rooftop onboards artists and experts based on their level of skills and love for their craft. The team record either workshops or courses with them to then market the same to different target audiences ranging from simple art lovers to hardcore artists. They also have subscription plans for people who are passionate about learning and upskilling. "Subscription is a great way to consume art and courses are great as it also gives you a personal connection with the artist as it has more immersive depth. We have an art inspiration feature where we ask the artists questions about the art form, which can be consumed by anyone on the app," says Gaggar.
The Rooftop team believes in being completely transparent with the artists and keeping an open, clear line of communication and work based on trust. "Our journey to onboard artists for maestro courses is manifold. First, we create a list of all artists who have been practising the art for at least a decade if not more. Furthermore, we research their achievements and awards and based on the level of that we set up intensive meetings with them between the arts research team and me. I also make it a point to visit them at their homes to create a relationship that will put them at ease and help them understand Rooftop's mission," says Gaggar.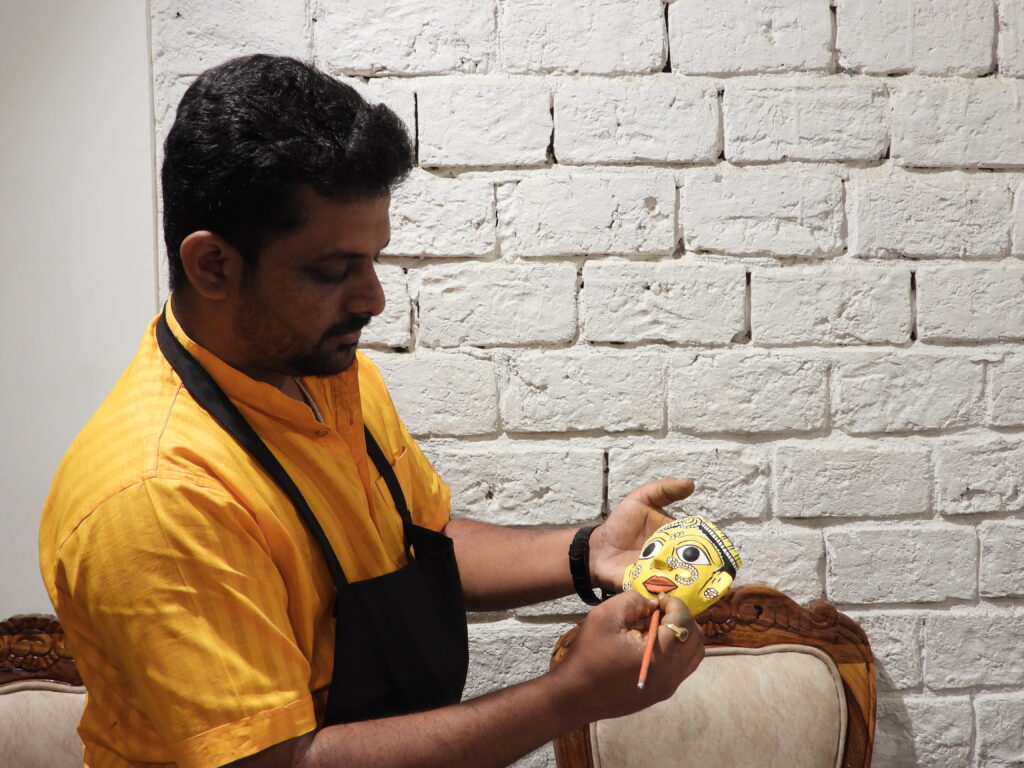 To ensure that they are putting out the best material, they have an in-house arts research team that works with the operations team to plan and structure the courses. They have set up a framework for their courses that they follow to create a standard process. There are four stages comprising the making of the maestro course – research, pre-production planning, shooting the course and post-production management. "Our core revenue comes from B2B and in the last 12 months, we have done workshops for corporates, for institutions as well as the Ministry of Culture, and about 80% of the revenue has come from there. From B2C we get money from workshop registrations and courses. Courses we assume will be one of the main revenue-generating sources. Award-winning artists who are part of courses make a royalty for life and in cases where there are multiple artists from the same family, we have bought that content because of that there are no issues. The Cheriyal family from Andhra Pradesh lived at different places, but we got the whole family together and we bought the content," explains Gaggar.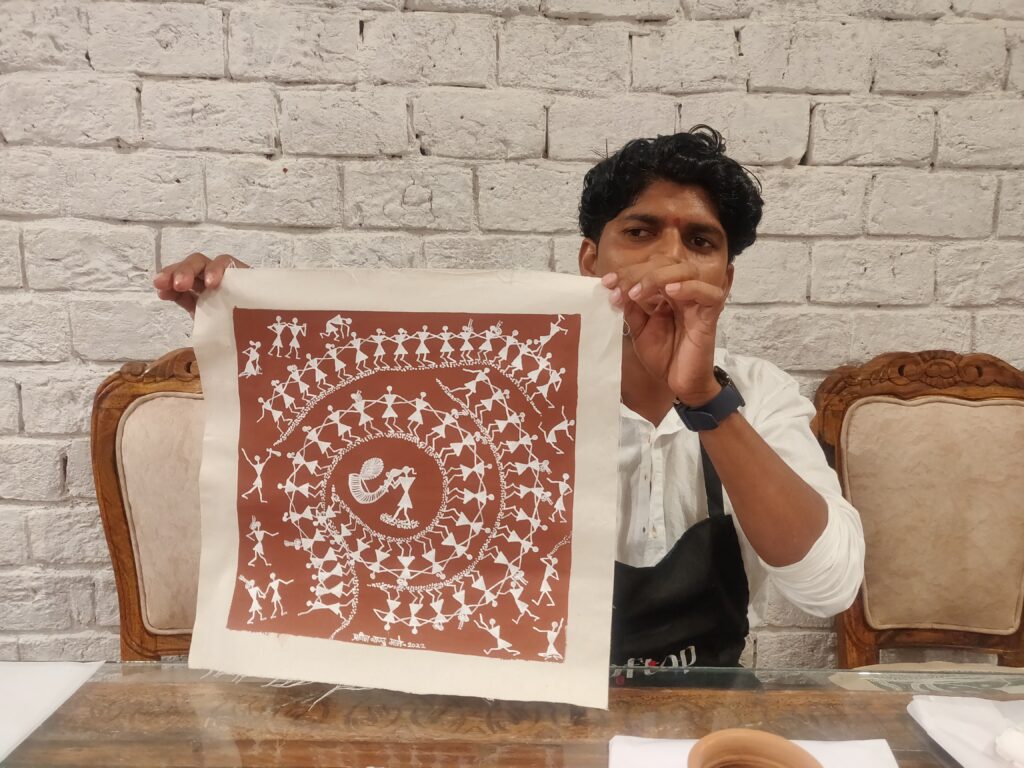 The team has recently finished shooting Tibetan Thangka with Padmashree awardee Shri Wangchuk Bhutia. The next few courses that they plan to start researching are Kerala Mural and Kalamkari. The target groups include students, hobby artists, professional artists, art enthusiasts, art explorers like interior designers and architects and people who are just curious about art. Hobby artists get paid between ₹800 and ₹2000 and master artists get anywhere from ₹5000 to ₹20,000 and more but to be honest, the artists have never demanded that they be paid a specific amount."
Customer feedback and vendor feedback are important aspects that they consider. For someone who wants to try the app, they offer a free workshop and an option to upload their work on the community space where they can take feedback from others. "We are looking at creating engagement first. Over the last three years, we have worked with over 2500 artists and we have created a supply of artists who can give art courses in India so we know whom we can work with," says Gaggar. The team is also planning to organise and host multiple offline art workshops and talks in different cities in India. Currently, they are looking at Mumbai, Delhi, Pune, and Bangalore to start the schedule.
Gaggar has robust plans for the app going forward. "We want to work towards enhancing user experience, expanding market reach, building a strong online community, improving data analytics and insights, exploring commercial opportunities, and generating trust and value among the artisan community. With blockchain technology coming into the whole art space and the world of NFTs, we are excited to see the possibilities for creators," he concludes.