Fun Footwear Brands in India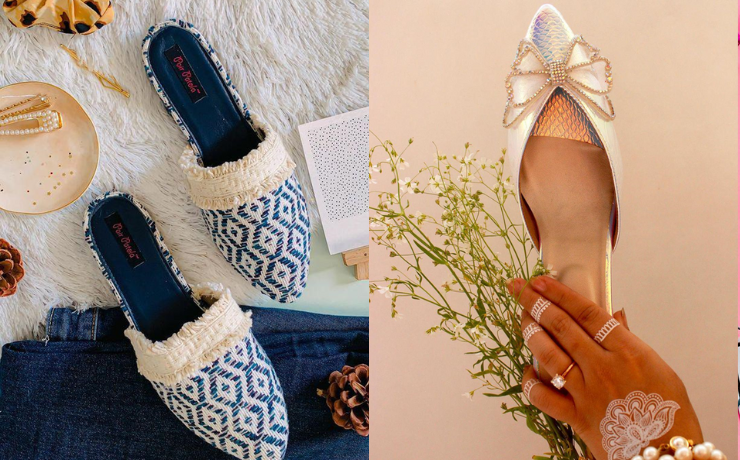 It is always important that you should choose appropriate footwear for the respective occasion. Various footwear brands in India have stunning footwear collections. Whether you want a pair of sneakers or quirky footwear, there are so many options available these days. Here is a list of the top Indian footwear brands which are comfortable, stylish, and deserve a place in your shoe closet.
1. Pair Patola
Pair Patola is one of the finest footwear brands in India. They have a range of shoes, brogues, and Juttis which are designed and manufactured using a variety of colourful fabrics with unique styles. Pair Patola has always focused on stylish trending designs. There are different types of footwear available like Heels, Loafers, and Shoes. Apart from footwear, Pair Patola also manufactures bags that look trendy and you can also choose bags which match your footwear.
Check the collection here: https://pairpatola.com/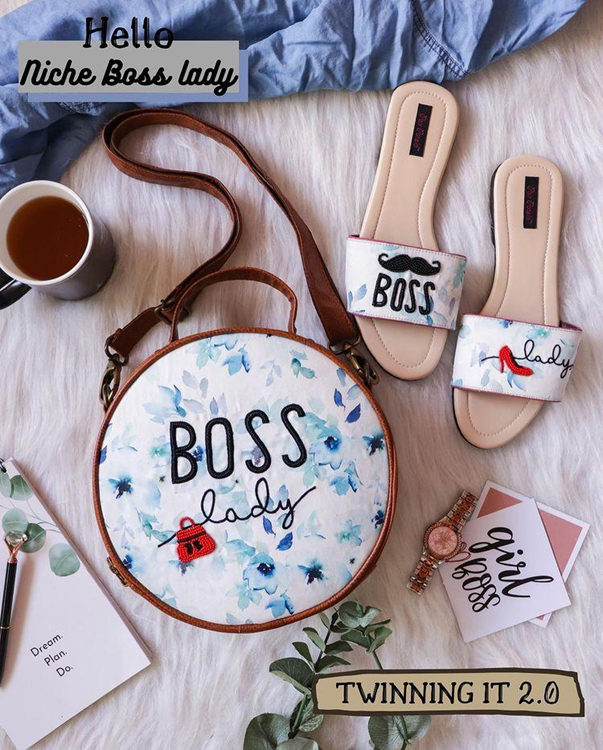 2. Quirky Naari
The Quirky Naari founded by Malvina Saxena is a fashion startup that offers a variety of footwear like bridal sneakers, hand-painted sneakers, jackets, and other products for homes, women, and kids. Quirky Naari made an appearance on Shark Tank India and pitched her website and company effectively. Quirky Naari aims to provide quirky footwear and accessories for millennials. The best thing about Quirky Naari is that it creates products that define individuality as per the request of the clients.
Check the collection: https://thequirkynaari.com/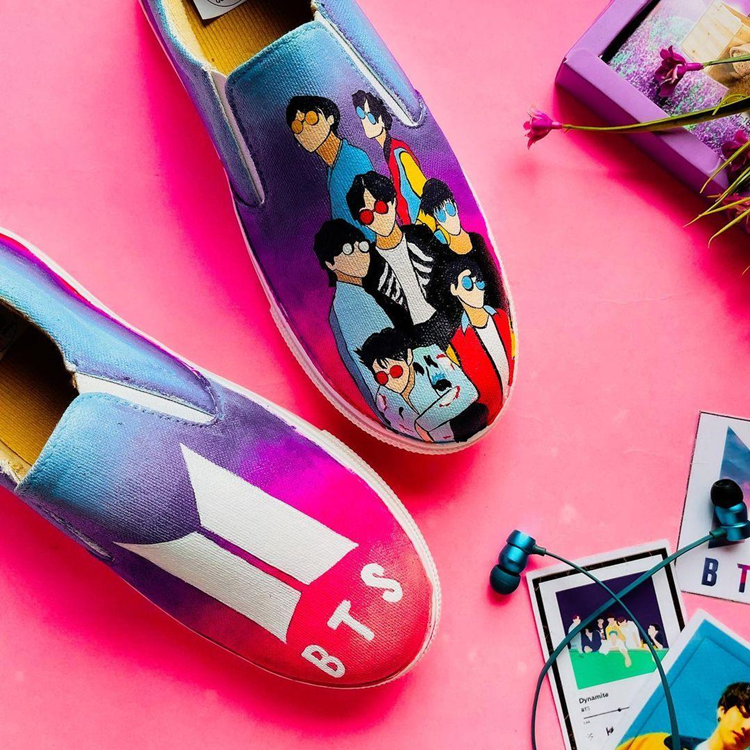 3. Fizzy Goblet
Fizzy Goblet was launched in 2013 and has created a huge name for itself in the market. Various celebrities have been spotted wearing different ranges of footwear by Fizzy Goblet. They have an exquisite collection of juttis, flats, mules, slides, sneakers, comfy loafers heels, and boots. Fizzy Goblet brings a modern touch to traditional Indian crafts and makes every occasional footwear extraordinary.
Check the collection here: https://www.fizzygoblet.com/
4. Needle Dust
If you are looking for enthralling designed juttis, then you must try footwear designed by Needle Dust. They have a huge collection of mules, juttis, sandals, and heels which you will love. From traditional basic shades to modern peppy ones, Needle Dust has it all. You can check their collection online or visit their stores in Delhi, Chandigarh, and Mumbai.
Check the collection here: https://www.needledust.com/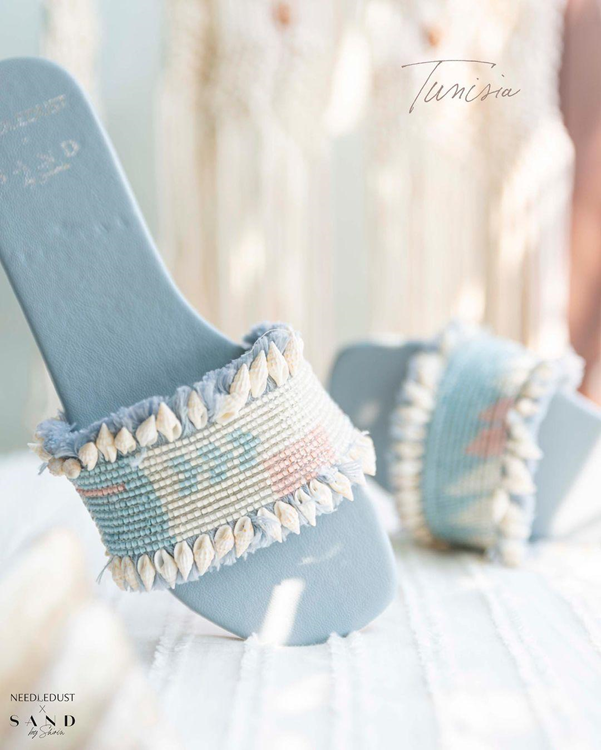 5. Chalk Studio
Chalk Studio is one of the best footwear brands in India which has a range of quirky footwear which brings out your playful side. From gold heels to pearl detailing footwear they have got everything that you desire. Their collection comes with witty prints and excellent detailing which has made them a favourite footwear brand amongst stylists.
Check the collection here: https://chalkstudio.shop/
6. PAIO Shoes
PAIO Shoes are a PETA-approved Vegan footwear brand handcrafted by traditional karigars. The brand provides great embroidery detailing in the heels as well. Their wide range variety of footwear options include mule heels, strappy slip-on, and a lot more that you can check out.
Check out the collections here: https://paio.co/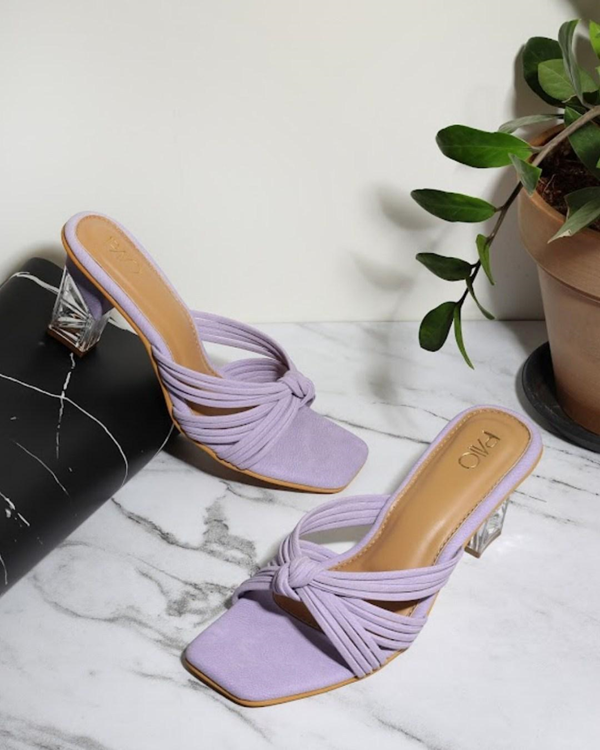 7. Aparajita Toor
Aparajita Toor is another footwear brand that is known for its awesome collection of footwear. Their collection includes some quirky designs like Gold Flats, Embroidery Mirror Box Heels, and more that come in bright colours which give the impression of Kolhapuri Chappal. They also have great footwear picks for men as well.
Check out the collection here: https://aprajitatoor.com/
8. Sole Sisters
If you are looking for traditional footwear which looks trendy then the sole sister's footwear is the one you should try out. The Sole Sisters started in 2011 as an e-community of women around the world sharing pictures of their footwear and the stories behind them. Sole Sister's priority is quality and comfort. They design beautiful Kolhapuris with handcrafted cane wicker with vibrant colours which will bring you joy the moment you put them on.
Check out the collection here: https://www.instagram.com/mysolesisters/
9. Mochi
Mochi was established in 2013 and it became a well-known footwear brand that does elegant designs using traditional methods of embroidery. Mochi draws its inspiration from different cultures and communities. Every Mochi collection has its unique story and heritage behind them. They have footwear for everyone, be it men, women, or children. From party wear to work suitable footwear, their wide collection has every kind of design that you want to try on.
Check out the collection here: https://www.mochishoes.com/
Conclusion:
These are some of the best footwear brands in India which are known for their unique designs and styles. It is time to put your best foot forward and buy yourself a good pair and upgrade your wardrobe with good-looking footwear.