Top 15 Iconic/Legendary Hotels In India.
India has a vast choice of luxurious hotels, including palace hotels, tented camps, and boat hotels, all with exquisite architecture, royal ambiance, grand living style, and world-class chefs preparing international cuisine. Local and foreign travellers alike are looking for a royal experience to share with their loved ones. We've compiled a list of the top 15 iconic hotels in India that you should visit.
Top 15 Iconic/Legendary Hotels In India.
These are some of the legendary hotels in India.
1)The Leela Palace
The Leela Palace has been ranked one of the world's best hotels in Udaipur. Located on the banks of Lake Pichola, Leela Palace has 80 luxury rooms and offers panoramic views of the mountains and beautiful lakes. The Music theatre, folk performance, and beautiful décor in the hotel reflect the cultural history of Rajasthan.
Price: Rs 26,550 per night. Location: Lake Pichola, Udaipur, Rajasthan
2) Umaid Bhawan Palace
Umaid Bhawan Palace was built by H.H.Maharaja Umaid Singh Ji from 1928 to 1943 in the desert capital of Jodhpur. Umaid Bhawan invites visitors to witness the beauty and antique collections of the golden era. The palace has 347 rooms and the hotel wing of the palace is managed by the Taj group of hotels, and is also called Taj Umaid Bhawan Palace Jodhpur.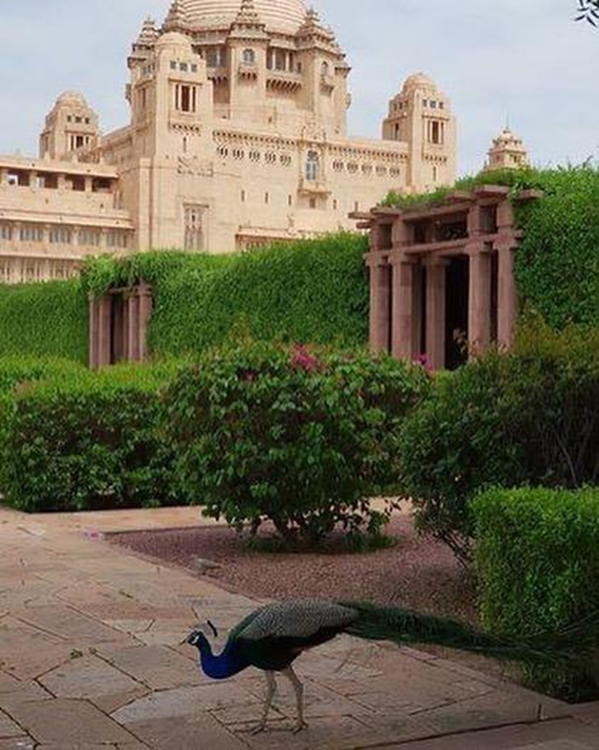 Price: Rs 33,866 per night. Location: Cantt Area, Jodhpur, Rajasthan
3) JW Marriott Jaipur Resort and Spa
JW Marriott Jaipur Resort and Spa is one of India's most iconic hotels and a great escape from the city's bustle. The resort has impeccable services like luxury rooms, suites, and exquisite villas. Tourists will be spellbound by the traditional architecture. The charming hotel is known for its peace and serenity.
Price: Rs 21,240 per night. Location: Jaipur-Delhi National Highway, Kukas, Rajasthan.
4) Taj Mahal Palace
The legendary Taj Mahal Palace located in Mumbai is one of the best luxurious hotels in India. The architectural wonder offers a spectacular view of the Gateway of India and the Arabian Sea. The rooms have artistic interiors with wonderful facilities. Nine iconic dining restaurants offer an exceptional dining experience, with varieties like Indian, European, and Oriental Cuisine. The Taj Mahal Palace offers some great services like Jiva Spa and Taj Salon for the guests. 
Price: Rs 27,730 per night. Location: Colaba, Mumbai, Maharashtra.
5) Aman-I-Khas
Aman-I-Khas offers a different experience for the guests. It is the ideal location for people looking to get away from the city's hustle and bustle. The Hotel is located amidst the serene landscape and has 10 luxurious tents that are crafted wonderfully. The culinary masterpieces offer fresh, organic, garden ingredients which are served in tents. The resort's feature is a spa tent with an intimate pool that will help you relax.
Price: Rs 99,531/- Location: Sherpur Khiljipur, near Ranthambore National park, Rajasthan.
6) The Imperial
The Imperial is an award-winning iconic star hotel with 9 categories of luxury rooms and suites which offer stunning looks of lush green gardens. This place is a paradise for art lovers because there are a variety of artworks that can be spotted throughout the hotel and the art galleries are spread across 3 floors which showcase priceless works of great artists. If you want to witness the heritage and legacy of the country, the Imperial is a must-visit hotel for you.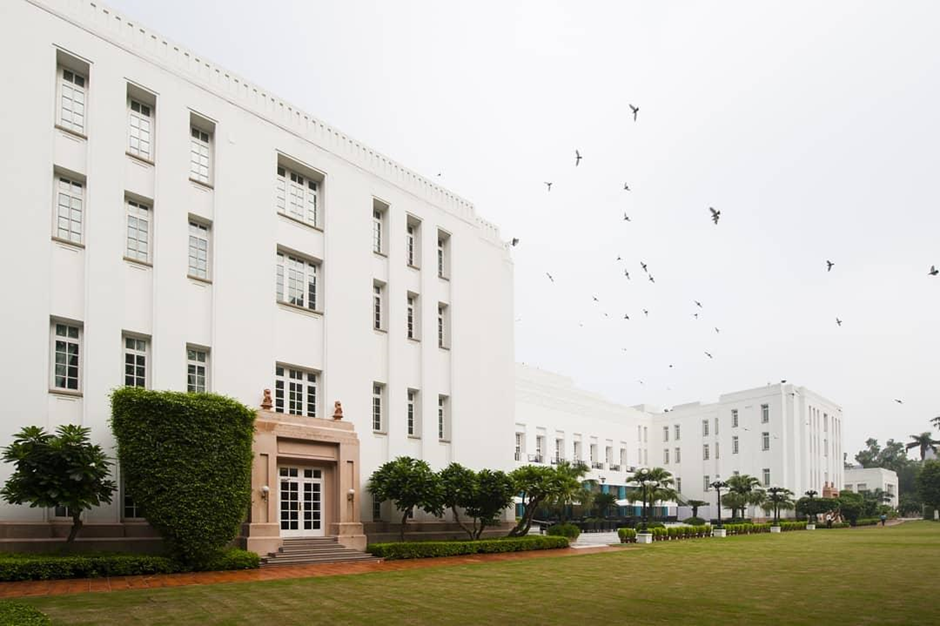 Price: Rs 18,585/- Location: Connaught Place, New Delhi.
7) Evolve Back
Evolve Back is a luxurious iconic hotel, just a few kilometers from the historical heritage sites of Hampi. This place is rich in history, with wonderfully built chambers and stone-paved pathways. The designer suite comes with a private jacuzzi and provides excellent comfort to visitors. From here, scheduled tours to Hampi can be taken to learn more about Karnataka's golden era.
Price: Rs 28,000/- Location: Kamalapura, Hosapete, Karnataka.
8) Taj Falaknuma Palace
Taj Falaknuma Palace is undoubtedly one of the best hotels in India. It is the gem of the Hyderabad city representing the royalty and luxury of the golden era of Nizam. The magnificent palace of the richest Nizam has 60 luxurious rooms that are architectural marvels and offer breathtaking views of the city. The guests are greeted royally when they arrive in a horse-drawn carriage, complete with a flower petal shower.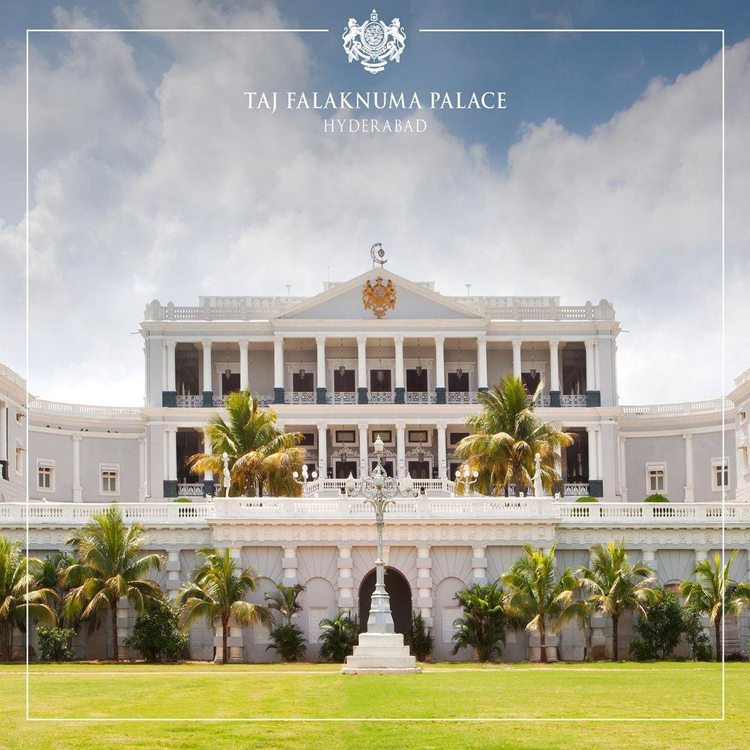 Price: Rs 41,300/- Location: Falaknuma, Hyderabad, Telangana.
9) The Tamara
The picture-perfect Tamara is located in the mountains of Coorg. It provides world-class facilities and unparalleled hospitality making it the perfect choice for tourists. The hotel has 30 luxurious rooms which are designed with modern amenities. You can also get easy access from the hotel to visit the tourist attractions of the city.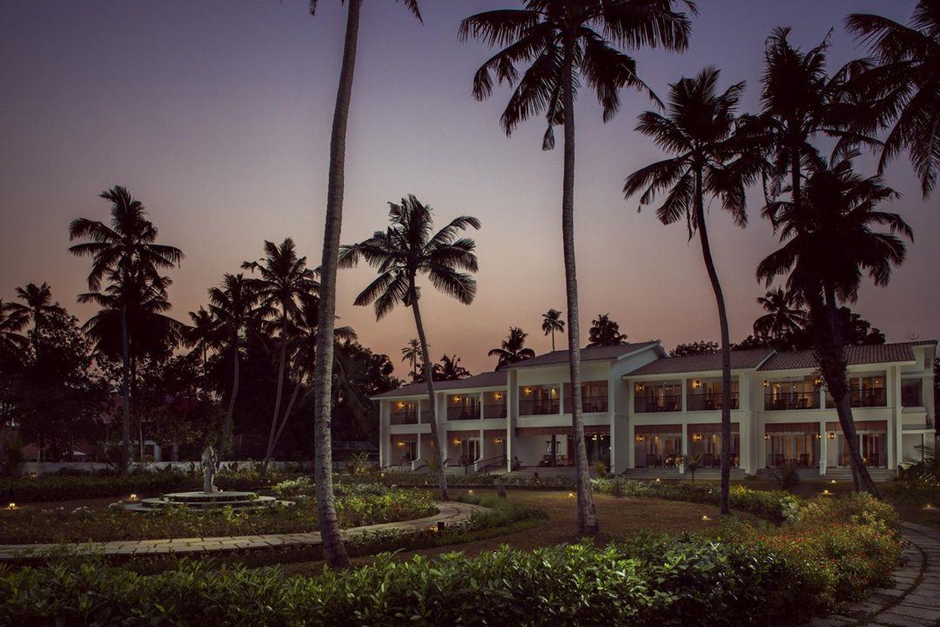 Price: Rs 19,859/- Location: Kabbikanakad Estate, Coorg, Karnataka.
10) Taj Rambagh Palace
Taj Rambagh Palace is one of the highly recommended hotels in India. The hotel is an architectural masterpiece comprised of two meeting rooms and five halls for business meetings. There are 79 rooms and suites which offer a wide range of facilities to its visitors to experience royal living. The hotel has some wonderful facilities like Spa, Mini golf course, swimming pool, and fitness center. 
Price: Rs 33,276/- Location: Rambagh, Jaipur, Rajasthan
11) Trident
Spread across 7 acres of beautiful walkways, Trident is located on the outskirts of the Gurgaon. Trident rooms include natural tones and wooden floors, as well as a view of the pool from the window. Each room has various amenities and the visitors here can indulge in various facilities like Ayurvedic Spa, beauty treatments, and Yoga.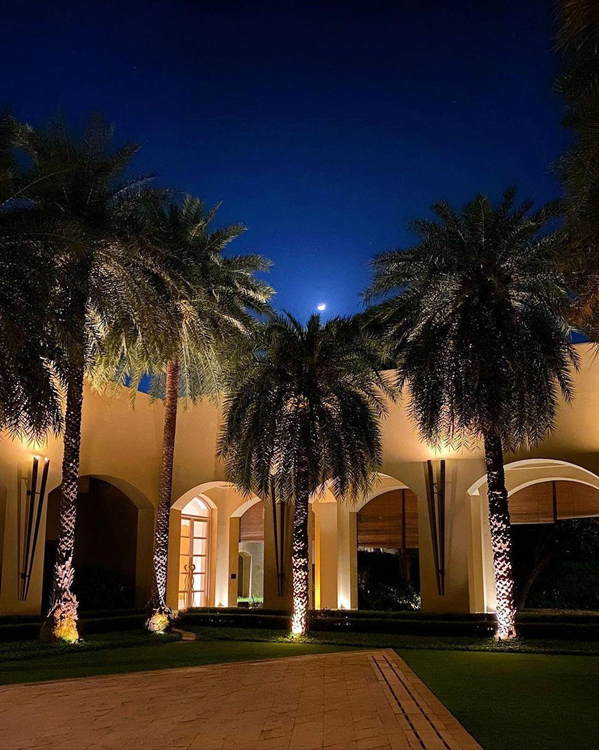 Price: Rs 11,210/- Location: Gurugram, Haryana
12)Sujan Sher Bagh
Sujan Sher Begh is a beautiful hotel that will take you a step closer to nature and wildlife. Located amid Ranthambore National Park where you can spot tigers in India. It has luxurious tents, and two suites with extraordinary experiences like Jungle cooking classes, special spa treatments and a breathtaking view of the wild nature. The tents are hand-stitched and adorned with luxurious furniture.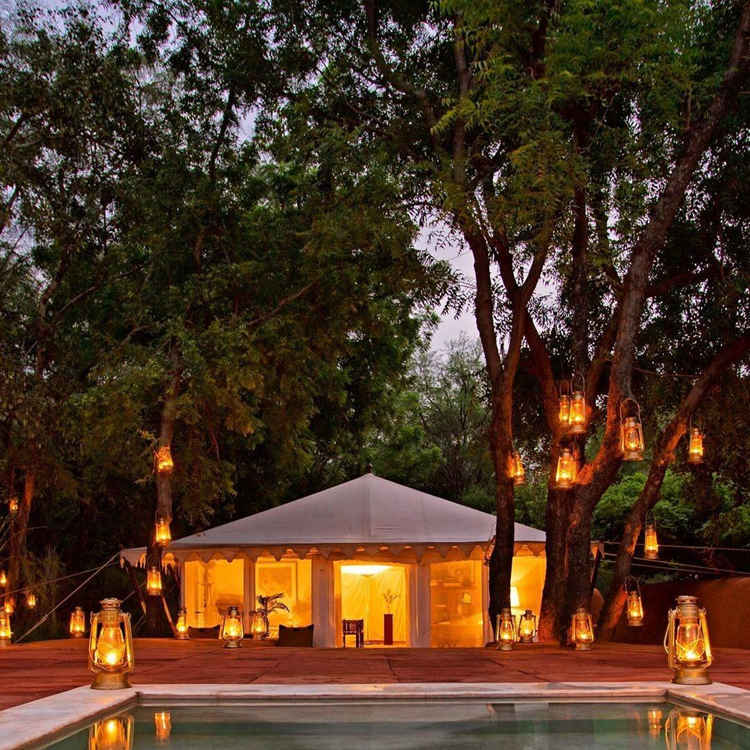 Price: Rs 61,360/- Location: Khiljipur, Rajasthan
13) Leela palace 
Leela Palace is the perfect hotel with a wonderful ambiance and interiors. Leela Palace is the only sea-facing palace hotel with state-of-the-art amenities. The palace is inspired by the royal Chettinad palaces and it has been designed with amazing architecture. The guests can choose a room with a city view or sea view. 
Price: Rs 10,532/- Location: Leela palace Road, Raja Annamalai Puram, Chennai, Tamil Nadu
14) Vivanta by Taj Mahal
Vivanta by Taj Mahal is one of the finest hotels in India where you will have an unforgettable experience. You can choose from various rooms like deluxe rooms, luxury villas, and superior rooms, premier indulgence rooms. You can also dig into a variety of culinary items and visit the main attractions of Karnataka which are very close to the hotel.
Price: Rs 33,512/- Location: Madikeri, Karnataka.
15) The Lalit Resort and Spa 
The Lalit Resort and Spa is one of the most popular hotels in Kerala. The hotel attracts tourists from across the globe with restaurants, health Spa, meetings rooms, and luxury rooms. During your stay at the hotel, you will be treated to the state's grandeur, warmth, and art amenities.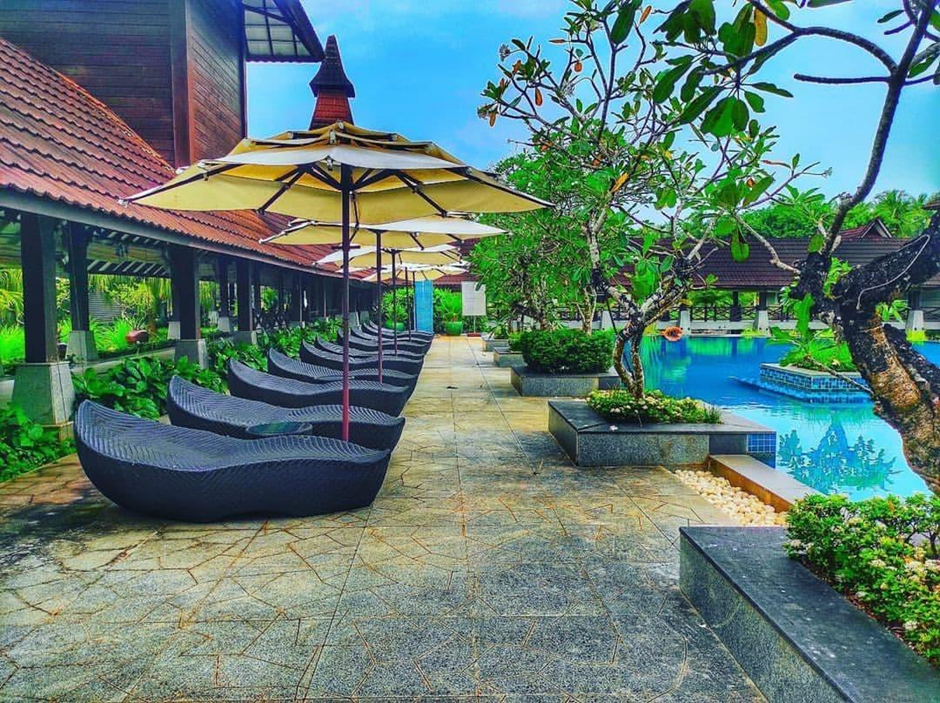 Price: Rs 16,421/- Location: Udma, Kerala.
Conclusion
These are some of the iconic hotels in India providing a mix of adventure, culture, and elegance. We hope you have enjoyed our hotel selection; now it's up to you to pick the best hotel for your budget and spend quality time with your family and friends.