Top 8 unusual places for your next vacation

This wasn't a strange place, this was a new one. Well, this feeling of discovering unusual places is a constant for us, as we are fortunate enough to complete our bucket list. Hereby, documenting our top 8 unusual places that we loved and enjoyed to the core.
Beaches and beyond – Alibaug and Bohemyan Blue Cafe
We have been travelling for over a year now and no place is like Bohemyan Blue Cafe & Stay! The beautiful old-school Portuguese building with an elegant matte-finished combination of colours, this cafe serves just the right amount of serenity. We remember trying to order some fresh salad and couldn't decide, but the host was kind enough to get us a custom-made fresh salad for the day. When going through their front yard, we remember passing through their little jungle safari to reach their luxurious tent by the poolside. The open kitchen and the smell of freshly made food filled our hearts. This is located in Alibag, Maharashtra, with very few visitors, and offers one of the best, less crowded, and clean beaches in India.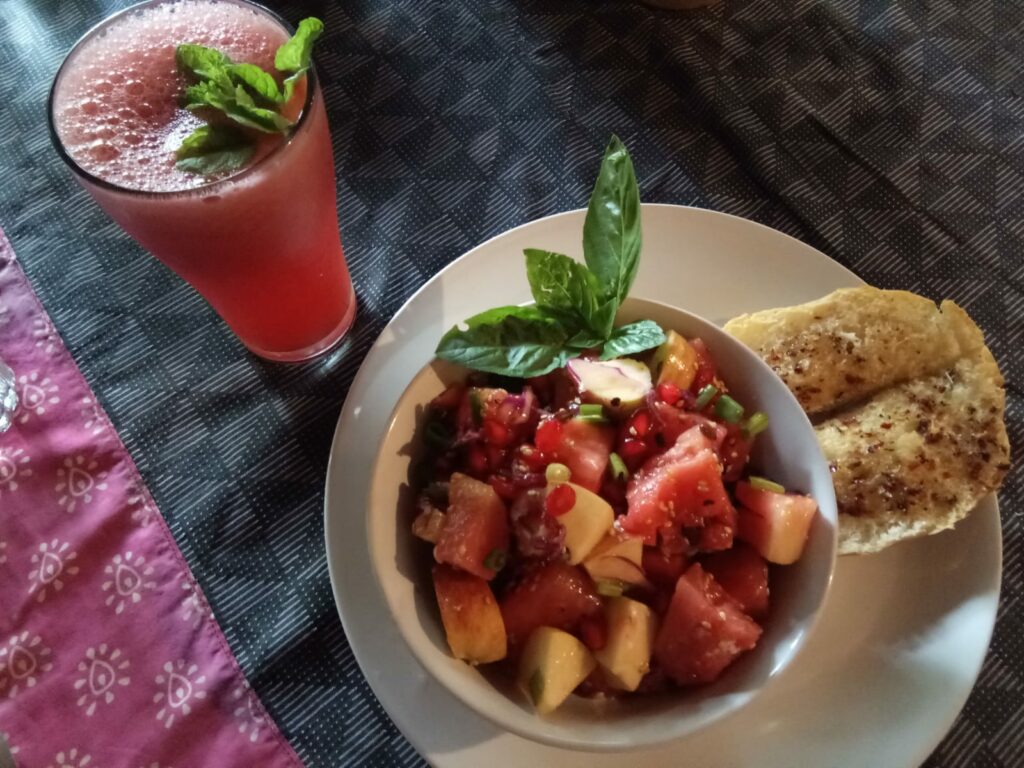 Pelling – The wonderland city in Northeast India
A hectic yet blissful journey, of crossing the borders of West Bengal and finally reaching Sikkim, but what came after that was the real experience. Pelling a city in Sikkim, Northeast of India, delivers the promised view. The greenery alongside the beautiful landscape, makes it picture perfect. This place is just a few kilometres from Gangtok, not many visit this unbelievable place. Be it the momos or the wide range of lip-smacking street food, Pelling did not fail in making us fall in love with the mountains again.
Tripura's visit seems incomplete without "Neer Mahal"
What makes travelling more unique, is when you choose beyond the regular vacation spots! Tripura is a less visited tourist spot in the North East. Trust us, this place is just so calm and peaceful. Our journey was all worth it when we decided to visit Neer Mahal. The fun part here is that after taking a cab from the main city of Agartala, you also have to take a machine boat as this place is right in the middle of the lake. A hand boat could also be hired to reach this place, it might take a little longer but it's worth it, plus it doesn't hurt your pocket. It is known as lake palace and this is located in the middle of Lake Twijilikma.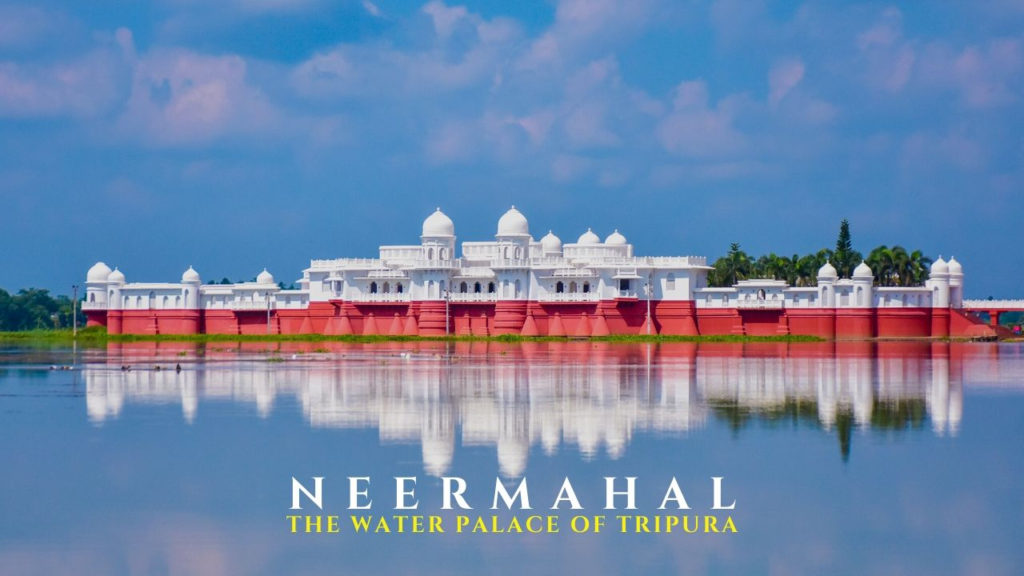 In Bangalore and never visited the "Echoes of Earth" music festival?
If you admire the zero waste policy, this is your chance to visit this beautiful musical festival called "Echoes of Earth." Bangalore is a city that does not just represent city life but also the amazing landscape when you visit the outskirts. Celebrated in the woods of the city, also considered India's first ecologically crafted music festival. The music festival is conducted every year, at the end of the year where musicians from across the globe participate to explore the different genres. We loved our experience when an artist played an entire set with just water pipes, and water bottles to ensure reusing waste.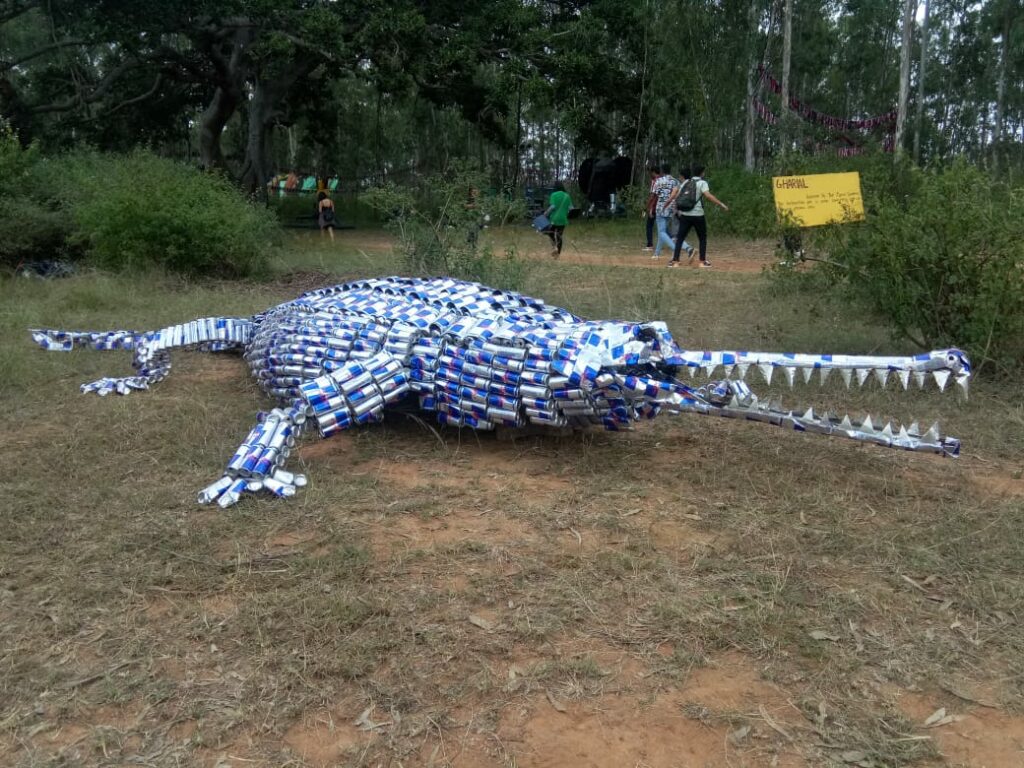 Tropical Spice plantation is Goa beyond beaches
Goa has been loved by many; however, the stereotype is to just visit shacks or sit by the beaches and party all night long. In reality, Goa has so much to offer. We lived in Goa for over 4 months and we discovered so many tropical places that might just drop your plans of visiting just the beaches. The Tropical Spice Plantation is a garden which not just gives you a tour of the different spices of India but also offers a delicious buffet after a walk of 30 minutes. The tour also has this mini shopping spree where we bought some dried mango sheets. The bonus was the lavender water directly dropped on the back of our neck after the walk.  This place is a perfect combo of spices, physical exercise, food, and relaxing lavender water.
James Prinsep Ghat cannot be missed while in Kolkata
Many might have known Kolkata to be a very busy metropolitan city; however, there is more to it. We wanted to explore food in Kolkata and since we spent about 2 weeks there, it almost seemed like a full-fledged exploration. If you love food and want to enjoy it by the river, James Prinsep Ghat cannot be missed. It's unusual for many coming from outside the state of West Bengal but it is a very known place for college students, friends, and lovers to visit the space to experience a good sunset. The golden hour is something that cannot be missed, we would suggest people try their boat ride to experience peace. We later indulged in some tasty snacks including chaat and a great cup of tea.
Adams Wood House Retreat offers relaxation in Kerala
Want a vacation with a twist? Our twist was this place called Adams Wood House Retreat in Kerala. This vacation will leave you with a relaxed body and mind, with yoga sessions, ayurvedic therapies, and more. Kerala is an exotic place to visit but it is often known only for its backwaters, it is truly God's land with all that relaxation you experience at Adams. From organic living standards to food, they serve you with great love. We can assure you to fall in love again while spending your days here.
Jana Waterfall for a splendid lunch in Naggar
It took us a while to soak in the beauty of Naggar, a town just 30 minutes from Manali. We wondered if anything could be better than this. We were proven wrong when we got an opportunity to visit Jana Waterfall in Naggar. Not many visit this place because it is far from the main city. Our host in Naggar insisted we come along with him to Jana Waterfall to have lunch. We can vouch that lunch has never been better than this, the views of the mountains and waterfalls are breathtaking. The food is an absolute traditional one served with Red Rice.
Bonus –
555 cafe by the Dhakpo Shedrupling Monastery, Kullu
We wanted to visit Dhakpo Shedrupling Monastery, but unfortunately, it wasn't open on the day of our visit. We were upset that we were unable to see the beautiful interior of it; however, while we were waiting for our bus in front of the monastery we noticed a small cafe by the name of 555. As always, we were hungry and the bus made us wait a bit, so we decided to give it a shot at this small place. The taste of the Chinese food we had was brilliant and the balcony we sat on had a view of the Beas River and the mountain together. It is a pocket-friendly place with friendly staff and amazing, fresh food. You might have to wait a little longer than usual for the food but it's all worth it.