Being Different, Being Unique!
Having completed 10 years in the industry, Ayushmann Khurrana has managed to become a brand of his own. He has done what no other actor would have ever dared to. Beginning with Vicky Donor, where he plays a sperm donor to playing a gay character in Shubh Mangal Zyada Saavdhan to highlighting transgender sensitivity in Chandigarh Kare Aashiqui, every movie he has done so far has been a unique social entertainer, while also being the biggest conversational starter in the country.
In conversation with Sinduri Vuppala, he talks about his decade-long journey, his choice of films and how it's the small pleasures that give him the biggest high…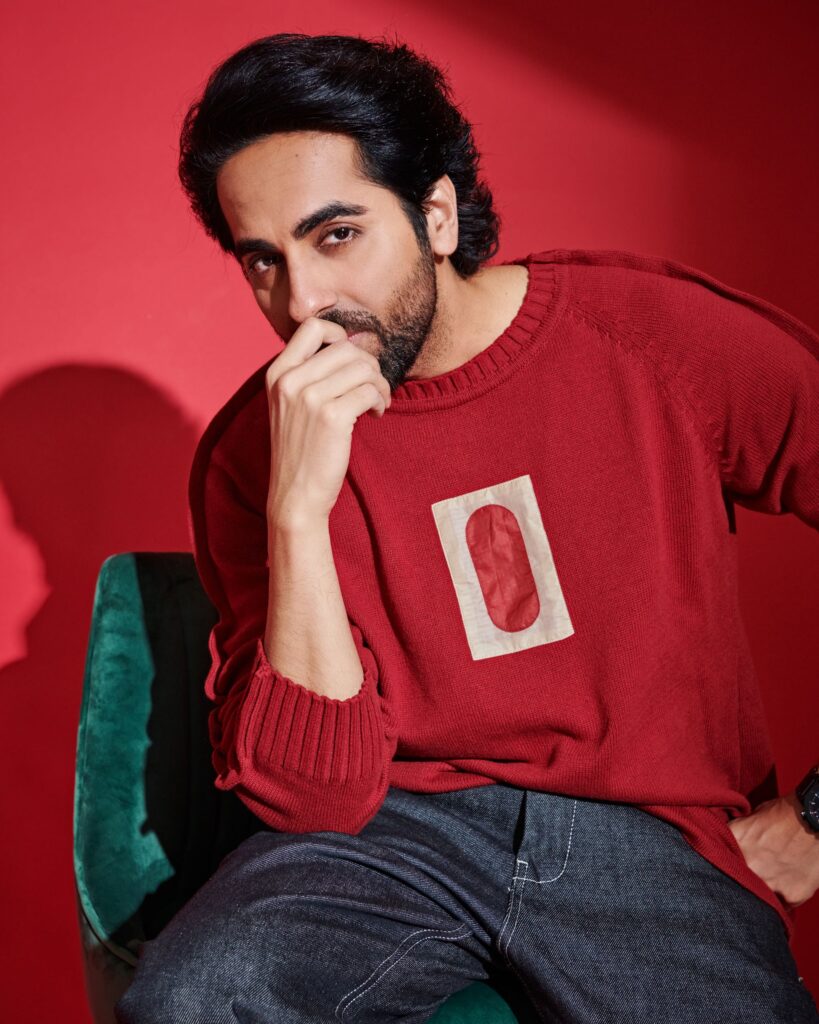 You have completed a little over a decade in the film industry and how, from being a VJ, television host to debuting in the industry with Vicky Donor to continuing to enthrall audiences with movies like Doctor G, tell us how you look back at your journey…
Yeah, the journey has been great, from Vicky Donor to movies like Doctor G and An Action Hero, and it has been very fruitful. The universe has been really kind and has given me what I had aspired for, maybe more, much more than that. And it's something which I'm really cherishing and the journey is still going on. There's no destination as such and the process that entices me more in the journey is the process of filming of you know, looking out for novel, unique scripts, and meeting new directors, working with different humans, and living life. It's the sum total of everything.
In an industry where fates change every Friday, you have managed to slay it in the industry with your choice of unique content. You have not only carved a niche for yourself and created a brand for yourself. Just your name is enough to take audiences to the theaters, nobody cares to know much about the rest. How do you pick and choose your cinemas?
I have a set of criteria's, like it should be the first attempt, the subject should be unique, it has to be the first attempt in Hindi cinema and should be progressive. It should be somewhere in the middle of the road, like it should have all the elements of an out of out-of-the-box idea coupled with the reach of the subject. And I want to give entertaining unique content and these are things which drive my journey and how I pick and choose cinema. I think it's the excitement I get while reading or taking a narration, and when I meet a particular director – it's just the vibe, it's just an intuition, I have this gut feeling which I go ahead with. Doesn't matter whether it's a first-time or a seasoned director.
The Biggest Statement Is Through Your Art
In a recent interview you mentioned how you moved to Mumbai with your cook and even shared a room with him, do you this think kind of humble beginning helps you pick movies that become the biggest conversation starters in the country and also promote and trigger societal change…
Fortunately, I could afford a cook when I had moved to Mumbai because I was doing pretty well on radio. So, God has been kind.
I still believe that it was not a very extremely humble beginning since I was getting great opportunities on my way to Mumbai. Be it radio, television, theatre, everything. Though people may call it a struggle, for me I would call it a journey.
And it's still a journey. I was in street theatre and radio, both of which are local mediums. You need to know the city and the people well, and you are somehow close to the society and the kind of conversations/subjects you want to bring in as an opinion leader. So, I guess, I still try to live that life whether talking to the person who sells tea outside Yash raj Studios in Mumbai or my local driver. Wherever I shoot across the nation, I just make sure that I know about their lives, about their likes and dislikes, and it just gives me a wholesome perspective.
​It is amazing how your movies tackle topics like erectile dysfunction, balding, the caste system, gay weddings, and transgender inclusivity with highly entertaining dialogue and screenplay, how involved in the script process, are you? Can we safely say the movies you do are a reflection of your own mindset?
Yes, you can say that they are. If you have to tackle these issues, then you need to tackle them with engaging content and it has to be entertaining at the same time. The screenplay has to be tight and though I'm not part of the scripting process, I definitely give feedback on different drafts and most of the times they are incorporated. I also believe the script should be like brevity is the king. And I also believe in cinema for change, like if you're an artist and you stand for something, you should just do that via your art rather than just tweeting or via social media. The biggest statement is through your art.
Are you spiritual? How do you balance work and family?
Yes, I am spiritual, but it's still difficult to maintain the balance between my professional and personal life. But spirituality gives me a certain grounding and gives me a sense of contentment because when you are in this race, you have to tread the middle path of being contended and ambitious at the same time. So, spirituality or your belief system gives you that grounding.
What gives Ayushmann the biggest high?
You must think that probably giving a 100 crore film or attaining a certain benchmark at the box office gives me the biggest high. But I feel it's the smaller things like nailing a particular scene or you know, singing a good song or connecting with the audience when I'm performing a gig on stage. These are the things that give me the biggest high which is creatively satisfying. That moment gives you the high.
Do you go to bed a happy man?
I go to bed a content and happy man, I take my sleep very seriously. So, I need to be happy, contented sound and cosy before going to bed.
Your take on Anil Kapoor who quipped that perhaps Ayushmann should do a 'seedha' film when everyone expects him to go off the beaten path, as even that would surprise his fans.
Ohh, my take on seedha films. I don't know. It doesn't excite me. I don't know what to do. I would love to do commercial films with something unique in it. If there's no uniqueness or no out-of-the-box stuff in that particular script, it doesn't excite me. And it won't be a surprise if I do a seedha film, I think because nobody wants to see a seedha film. In fact, the films that have worked this year, they are not really seedha. I think, now seedha films will find it tough. That's what I believe in, like what we've seen Dhrishyam 2, Bhool Bhulaiya 2, Gangubai, Kantara and RRR, none of these films are seedha. I guess they are all very unique in their own way.
If There's No Uniqueness Or No Out-Of-The Box Stuff In That Particular Script, It Doesn't Excite Me. And It Won't Be A Surprise If I Do A Seedha Film
What's next for Ayushmann? Is there any genre that you would love to explore?
I would love to explore action again and also, horror comedy, which may happen later this year.
Your recent movie An Action Hero received so much love, as it was an absolutely different genre. Tell us more about that and what other projects are in the pipeline?
Right now, I'm just excited about Dream Girl 2 which will be releasing in July. It's an out and out commercial, comedy, crazy film and I think, this sequel, takes the first one to the next level, it's really exciting. Apart from that, I would be exploring horror comedy.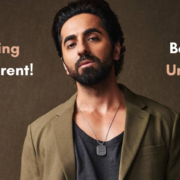 Quick Take:
Your personal favorite movie (from your own films)?
Andhadhun and Article 15
A recent movie you watched and would have loved to have been a part of?
Sita Ramam. I would love to do a classic love story which has all the elements of nostalgia.
Your three favorite contemporaries (actor/ actress)
Ranbir Kapoor, Ranveer Singh, Alia Bhatt
If given two wishes, what would you wish for?
– Corona never comes back!
– More happiness and less toxicity on social media.
What makes Ayushmann different from the rest?
My voice as an artiste. The films and subjects that I stand for.