Top Food Entrepreneurs of India
Nothing brings people together like good food… Hashtag Magazine discovers energetic and dynamic entrepreneurs who are revolutionizing the food industry by storm. From Delhi to Hyderabad, from Bangalore to Amritsar we have discovered young minds that are transforming the country's fine dining industry. While one brings authentic Telugu cuisine under one roof, another has the largest selection of tequila paired with spicy Mexican cuisine.
Another thing all our foodpreneurs have in common is visible growth. From expanding rapidly within one city to going pan India here are some of the thriving food entrepreneurs who are shining in the food industry…
Text: Surabhi Goel, Nivi Shrivastava, Bindu Gopal Rao, Canta Dadlaney
Neehar Bisabathini & Sneh Poddar, Churrolto – Hyderabad
Neehar Bisabathini, a Hyderabad-based entrepreneur, remembers when he first started selling his desserts on the street in 2015. The idea of this cafe came when he was 19 years old. "We used to sell desserts on the street, in front of many schools and colleges," remembers Neehar, who, after six months of serving, had gotten the courage to start his store with his partner, Sneh Poddar, with the mission of serving everyone with something savoury, sweet and a seat.
USP : With three stores in Hyderabad- Film Nagar, Hitech city, and Banjara Hills, the founders plan to launch 12 additional stores in Chennai, Bengaluru, Mumbai, and Goa. In the next five years, they want to be able to open 900 stores in India along with international outlets in Dubai, Singapore and London.
The duo opened their first tiny store in Madhapur, Hyderabad, in 2016. Neehar believed that Churrolto would be standing next to Krispy Kreme and Dunkin' Donuts one day. Today he runs three cafes serving the best of the desserts, coffees, and global cuisine at his bistro.
The journey of expansion began when this tiny store was in an uproar in no time, with people waiting in lines for their turn to grab a table.
It was a sign of growth, but they were sad that people were standing in queues outside the store. "The whole experience was heart-wrenching, soon we opened a new store that was ten times larger than the previous one and guess what, that was fully occupied as well," share the duo.
Soon, Churrolto was the talk of the town. There was waiting and standing at all their outlets. "It was at that moment that we realised we had a stellar concept underhand and we decided to expand and showcase our craft, culture, and creativity to the world."
The duo soon got to work, and after a lot of research and study, they realised that all successful big brands like McDonald's, and Starbucks, had one thing in common – a centralized kitchen. Neehar and Sneh spent all their earnings from the past five years and launched Churrolto Central- one of the biggest centralized kitchens in India.
Churrolto Central is built across 35,000 sq. ft. and supplies 35 different kitchens in India. From the world's first combination of AI-powered fully automated cooking to German-based machines to ensure maximized efficiency and highly consistent results in food preparation, the kitchen is fully equipped. "We know that making our customers wait is a crime. The significant competitive advantage we have here is that you do not have to sacrifice quality for speed, which is why we offer a 5-star and good-looking plate of food at the speed of fast food service. We are also health conscious. We're constantly working to eliminate sugars and use alternatives. We also know that "whenever we serve you food, your health lies in our hands. Technology is also a big part of our journey, and we're always looking for ways to use it to improve our products and services. We sometimes invite our customers to visit our kitchen in Hitech city to have a look at the marvellous technology and also meet our skilful chefs for a wonderful experience."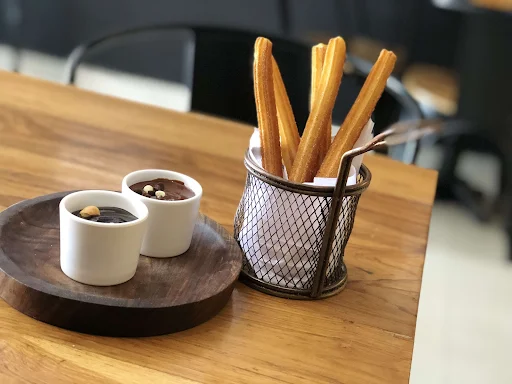 "Our menu and technology is our USP. We believe that whatever you find in Churrolto should not be found anywhere else in the world." Talking about future plans, the duo sum up, "With three stores in Hyderabad- Film Nagar, Hitech city, and Banjara Hills, we plan to launch 12 additional stores in Chennai, Bengaluru, Mumbai, and Goa. In the next five years, we want to be able to open 900 stores in India along with international outlets in Dubai, Singapore and London."
Quick Takes:
Which is your favourite cuisine to cook and dine?
Always Indian cuisine, as it is more flavourful, aromatic, rich, and diverse in variety and taste. Besides, I'm always surrounded by international cuisine, so I prefer homemade food and dal chawal.
A chef you wish to meet?
I would love to meet Gordon Ramsay and Cedric Grolet. Purely speaking business with Gordon Ramsay and a little madness with Cedric Grolet (best pastry chef in the world).
What is the one thing that you cannot miss?
I want all my clients to be satisfied with my Churrolto delicacies and I have unhappy customers. I have the gift to truly feel a customer's pain and cannot send them unhappy. I would do anything to get them back.
Which non-professional activities give you energy and satisfaction?
I love technology, so you can say I'm a part-time developer. I also never miss a day in the gym, it is like meditation to me. One of my mentors in the gym calls me 'A halwaai with six-pack abs.' (laughs)
Teja Chekuri, Iron Hill – Hyderabad
For someone who has always been a thorough foodie who loved trying out new cuisines, Teja Chekuri, Managing Partner, Ironhill India however never saw himself delving into the Food and Beverage (F&B) industry as an entrepreneur. For someone who studied engineering, his first tryst with F&B came in the US where he saw the demand for Indian cuisine, while also experiencing the craft beer culture. "This was a eureka moment for me, and that led to the launch of my Indian restaurant chain, Godavari in the US along with a standalone microbrewery, Prost and a craft brewery chain, Ironhill in India. And when you align effort with your passion, you are set onto the path of success."
USP : Vision boarding with a clear focus and discipline. He has several restaurants in the US, including Godavari, Vaanga, 1947, and Madras Dosa Co., amongst others. Ironhill India is a chain of microbreweries that has gone from strength to strength, with outlets in Vijayawada, Rajahmundry, Hyderabad, Bengaluru, and Nellore, with the Bengaluru outlet being the largest microbrewery in the world.
Though he has several restaurants in the US, Godavari, Vaanga, 1947, and Madras Dosa Co., amongst others, two forays have been career-defi ning. "The first one is the launch of Prost in India in 2012, and the other one is the launch of Ironhill's first outlet, Ironhill, Vizag in 2016. While the former established craft beer in India, the latter gave it a larger barrel to brew in." Since then, they have grown leaps and bounds, with a new and elevated Prost being relaunched in Hyderabad in 2021, and Ironhill reaching six units.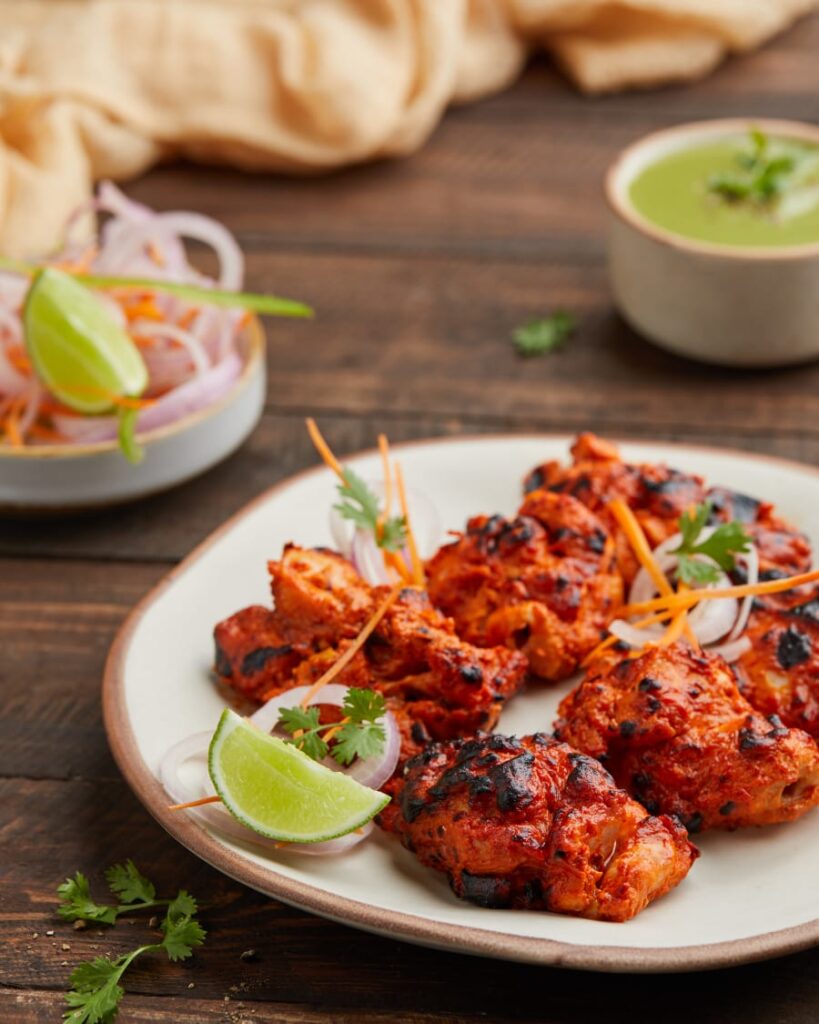 He believes that in India, F&B always had great scope, but previously the focus was on eating in-house with dining out reserved mostly for weekends and occasions. "However, over the last decade or so, barring the pandemic era, there has been an increase in disposable incomes, awareness, and a general exuberance from the youth towards embracing the dine-out culture and we have seen that translate into business, with a plethora of options cropping up." This coupled with the advent of restaurant discovery platforms has given a boost to the industry with more people now choosing to adopt the dining-out lifestyle. A lot of credit is also given to the introduction of the Indian audience to global media and the travel industry which has introduced the Indian foodie to various cuisines and cultures encouraging them to experiment.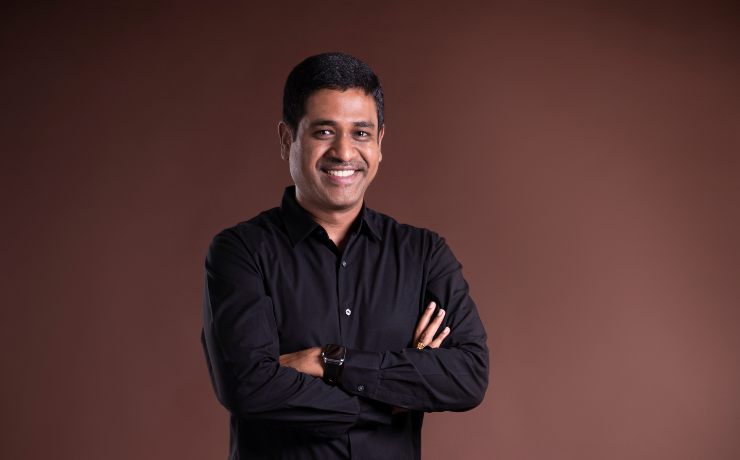 Ironhill India is a chain of microbreweries that has gone from strength to strength, with outlets in Vijayawada, Rajahmundry, Hyderabad, Bengaluru, and Nellore, with the Bengaluru one being the largest microbrewery in the world. Ironhill was imagined to be a magnifi cent venue with a majestic ambience, delicious food, innovative craft beers, cocktails, and value-added events to keep the guests enthralled the moment they step in through our doors. And it has lived up to its reputation from the day of its launch. "Our uniqueness comes from the fact that we are not a one-trick pony. We have innovative craft beers and cocktails, amazing food, courteous service, and value-added events in a spellbinding ambience. While the leadership is responsible for setting a vision, I credit the team across the kitchen, service, and housekeeping staff for making this work every day. Their dedication to the vision is exemplary. Our vision is to unite the nation through craft (including craft beer), and we aim to take the brand pan- India in the coming years."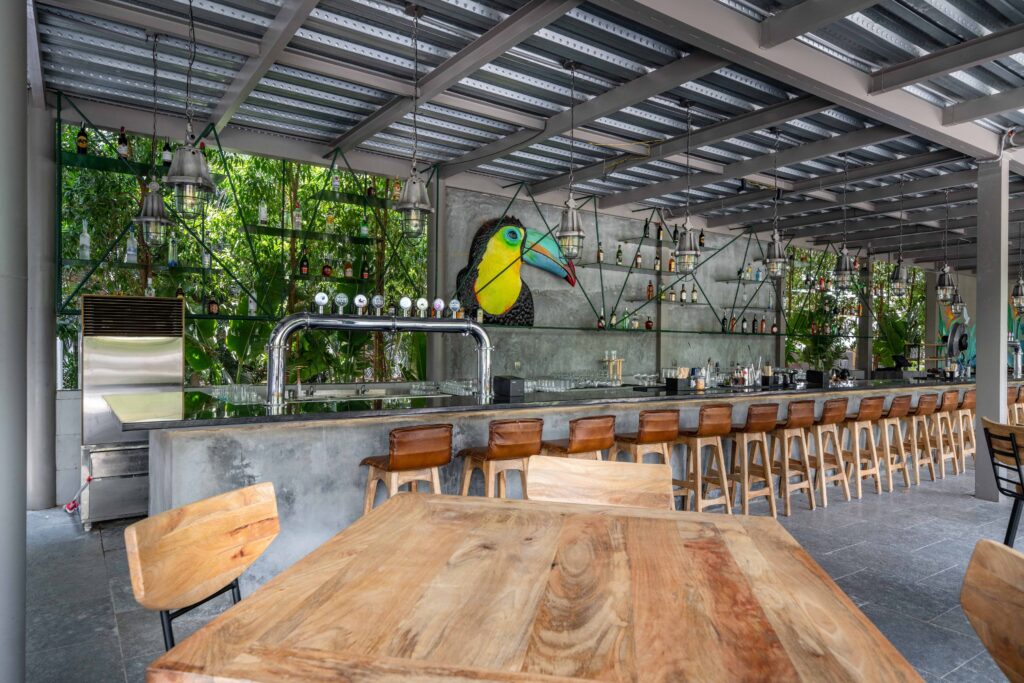 While the hospitality industry is an already established one and needs no introduction, it is important to innovate and keep things fresh is his mantra to stay relevant. "The core offering food and beverages is what people come in for and that must hit the mark every time. To keep things engaging and fresh we look at scheduling novel events, innovative beers on tap, and a season's special food menu regularly. I believe in the coming year, the F&B business will become very data-driven and consumercentric with a high degree of personalization, which will open avenues for merchandising and new possibilities. We are at the cusp of a craft beer boom in India and the future looks extremely promising." Looking ahead, he plans to take the brand pan India over the next few years and aims to have at least 30 outlets by 2027. "The intention is to become a brand that is synonymous with the craft beer lifestyle, so stay tuned to us, as we undertake the journey to unite the nation through craft."
Quick takes:
An ingredient you love working with?
Barley malt.
The precursor to a beer of course! Favourite cuisine?
I enjoy Indian cuisine, with a generous dose of cuisines from around the world. I also enjoy fusion food from time to time.
A must-have ingredient on your shelf?
Again, Barley malt and hops!
Your favourite kind of beer?
I enjoy a crisp, clean, low-hop lager.
The best pairing of food and beer/wine?
Any kind of spicy food with a lager goes well. At Ironhill, our Koli chips go extremely well with our lager, and it is one of my favourites currently.
Sahil Adwalpalkar, SinQ – Goa
Sahil Adwalpalkar is the owner of SinQ, Goa, who aspires to create a lifestyle brand that can become a great selling point for the upcoming generation. While working with his father, who owns the family business, he gained experience in all aspects of being a small business owner. His design skills helped him create an iconic club that became one of Goa's most preferred nightspots.
USP : SinQ group's founder, Sahil Adwalkar, is a visionary hotelier from Goa who has kept pace with the changing times for food, lifestyle, and hospitality. Sahil started with a dream to give people an eclectic experience of the Goan culture. Today, 15 venue bars are spreading their wings across the beaches of Goa. While each venue is distinct and fresh, they have only one mission in common – to take entertainment to a whole new level. SinQ, Sake, Soi, Soro (Assagaon), Shiori, and Soho are just a few places where you can fi nd Sahil's innovative vision coming to life.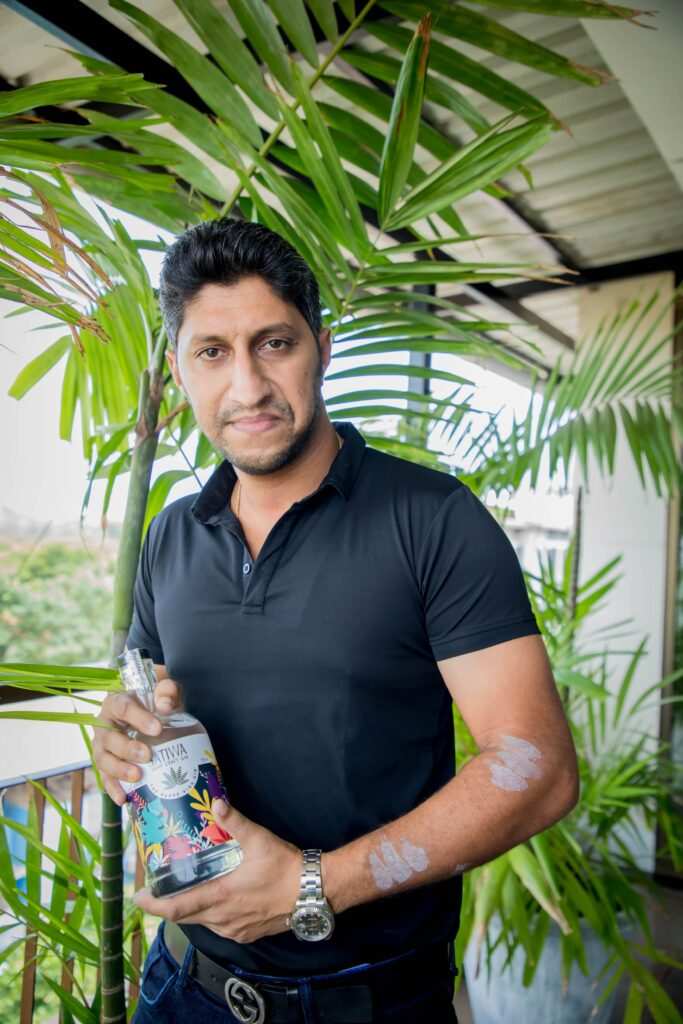 Sahil shares, "My entrepreneurial spirit led me to start SinQ, a nightclub that has now evolved into so much more than just a single venue." Currently, the group is building one of the country's largest and most successful hospitality brands. "The SinQ brand has also helped us establish two more brands, Soi and Soro, which are doing very well in their respective fi elds. Soi is a restaurant serving Goan cuisine in Dona Paula and Candolim. Soro is a pub in Assagao serving multi-cuisine and focusing on events and nightlife. Other ventures are Soho, a bar and restaurant in Panaji serving a multicuisine menu and hosting weekly DJ nights. Sake is a Japanese and Cantonese restaurant in Assagao. Shiori is a Yakitori bar in Siolim.
With his newest venture, Satiwa Gin a delicious London dry gin that is perfect for any occasion. Made with Goan hemp, this gin is sure to put a smile on your face. Whether you're having a night in with friends or enjoying a sunny day at the beach, Satiwa Gin is the perfect drink and comes with the tagline "The Happy High Gin".
While everyone told him that Goa was not ready for SinQ, Sahil Adwalpalkar remained steadfast in his belief that business should be done more creatively by connecting with people. A successful businessman like Sahil Adwalpalkar knows that success requires making one's mark without leaving any stains behind.
The SinQ group always goes beyond, exceeding expectations every time. They're able to grow and retain their guest population because they believe that a brand should never be prideful about its service. This is a dynamic industry with new players entering the market regularly, so it's essential to provide the same level of service for every guest from start to fi nish. Sahil is in talks with many franchisee companies to expand the SinQ Group in India and globally.
Quick takes:
Which is your favourite dining place, and what is the must-have item there?
My favourite dining place is Yautcha in Mumbai, famous for modern Cantonese cuisine.
Which is your favourite cuisine to cook and dine in?
Defi nitely Goan Cuisine. Though I do not cook, I love Goan food.
Who is your favourite chef you wish to meet?
I would love to meet Gordon Ramsay- a starred chef from Britain.
What is the one thing that you cannot miss?
I cannot miss watching and playing a good cricket match.
Which non-professional activities give you energy and satisfaction?
I am a big sports buff. I am passionate about playing cricket in my club. Cricket gives me energy and self-satisfaction to work the whole day.
Pankaj Gupta, Taftoon – Mumbai
An alumnus of KJ Somaiya Institute of Management Studies and Research, Pankaj Gupta chose the path less taken by a majority of management graduates. His humble beginnings of living in a chawl in Varanasi exposed him to a multitude of food varieties.
USP : From kulchas made from the waters of Beas river to a variety of gastronomic dishes from across the entire stretch of Northern India; Afghanistan and Pakistan to Bengal, the chef enjoys continued patronage. With three outlets across the commercial capital he has many expansion plans.
Unique in its offerings, Taftoon is the brainchild of the very inspirational Founder, Pankaj Gupta who came into the limelight with his all-vegetarian restaurant, Oye Kake in 2011. A Varanasi native, Pankaj is the first connoisseur in the Gupta family tree to delve into the world of epicurean delights and his experiments with food that ranges from Kabul to Chittagong, right across the Grand Trunk Road.
Infl uenced by his mom's cooking, he made many attempts to dish out a good meal, but to no avail. A childhood memory he recalls is that of making abortive attempts to fi x some eggs to no avail as it only ended with egg batter all over him. Call it egg bhurji, if you may. However, that phase of life gave him an insight into how togetherness mushrooms by bonding over food. The wide-ranging culinary delights he relished then, set his heart on becoming a restaurateur at a very early age.
A management degree very naturally landed him an offer as a fi nancial analyst with a reputed bank. That was not to last for before he knew it, he had abandoned it. It just was not up his aisle. A trip to Amritsar in 2010 found him indulging in sheer Amritsari food and he set his eyes on starting a restaurant in Mumbai. At 26 years, he established an all-vegetarian restaurant, Oye Kake in 2011 amidst the well-known commercial Fort area of Mumbai. An experienced Amritsar chef and authentic ingredients, Oye Kake was soon patronized by one and all. People flocked in when they heard of Kulchas being kneaded with the holy waters of the Beas River!
At Oye Kake, e.g., Thursdays are a delight for the underprivileged. Piping hot and fresh food is served (a full thali) to those for whom food is manna from the heavens. You can also be a part of this by contributing in your way if you so choose to.
In 2017 he launched, Taftoon because he wanted everyone to experience the real, innate fl avours of North Indian dining which he terms as 'simply exotic.'
The distinct fl avours drew patrons like bees to honey and the secret behind this, was Pankaj's expensive assets, viz., his Master chefs. Their know-how of what goes into making everything perfectly delicious has made this journey to date, successful.
Extremely cautious about the elements of quality and service at his outlets, Pankaj ensures every meal is created to perfection. According to him "At the end of the day, people come to enjoy a good meal. You have to ensure they leave satiated in body, mind and spirit." Pankaj Gupta makes no bones about being an authority in his trade. "I can roll out the perfect and ultimate pasta with finesse."
With a staff strength of more than 300, he manages his stress levels by indulging in sports. When abroad, he attends a 7-day course on any and every new variety of culinary he would like to adapt. He stands tall with his motto of service that entails perfection and everything being created from the heart.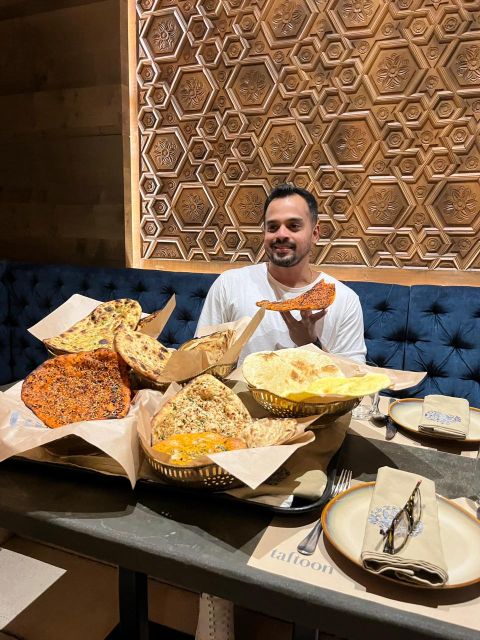 While the man does not refrain from admitting that it has been a bitter-sweet journey, he has established three outlets at vantage points across the commercial capital and you can expect a lot more from this passionate gourmand. Taftoon has carved a niche for itself in the commercial hub of the Bandra-Kurla complex and is now present also in Powai.
Quick takes:
An ingredient you love working with
Cumin
A favourite with your patrons
Punjabi Pakoda Kadhi and Sarson ka Saag
Your Amritsari Kulchas are best downed with?
Lassi
Two indispensable ingredients in your menu?
Hing (Asafetida) and Jeera (Cumin)
Your personal poison
Whiskey Sour
Noah Barnes, Miss Margarita – Delhi
Chef and food entrepreneur Noah Barnes is one of the youngest and undeniably finest chefs in the Indian food business. A suburban Bombay boy, Barnes is known for the signature touch that he brings to the table. Thanks to his Anglo-Indian grandmother's British-influenced cooking, his love for English-style cooking shines through in his dishes. Noah has introduced a piece of Mexico in the capital with his latest venture- Miss Margarita by Arriba.
From Mumbai to Delhi, Chef Noah's culinary journey is an inspiring tale for aspiring food entrepreneurs. He tells us, "When I was in IHM Mumbai back in 2009, that is when it all started. My initial instinct was not towards culinary; rather I was inclined towards art. However, later on, I combined my creativity with my love for food, and later it dawned upon me that food became a medium of my expression. Always intrigued with painting and art, I started viewing my food creations as that of an artist. That artist in me became more prominent when I challenged myself to take up culinary as a full-time profession. Moreover, I have had the opportunity to be a part of an extensive team in the food and beverage industry and have had great success with brands such as Arriba, Hungry Monkey, Tabula Rasa, Big Fat Sandwich, and Wok Me. All these experiences that I have shared over the years, helped in shaping and curating Miss Margarita."
When Noah was 22 years old, he was fortunate enough to be one of the youngest first Indian chefs to qualify for and represent the nation in the Hans Bueschkens Junior Chef Challenge Asia semi-finals in Hong Kong. He had been training in world cuisines and he was able to secure a bronze medal at the Bocuse d'Or, a biennial chef championship known as the culinary equivalent of the Olympics.
His motivation to do better every day comes from his kitchen and he informs, "My journey so far has been to keep a straightforward approach to creating new and exceptional dishes. I like using traditional and authentic techniques while adhering to the European style of cooking. This is where I try and deliver something unique with my style of modern cooking."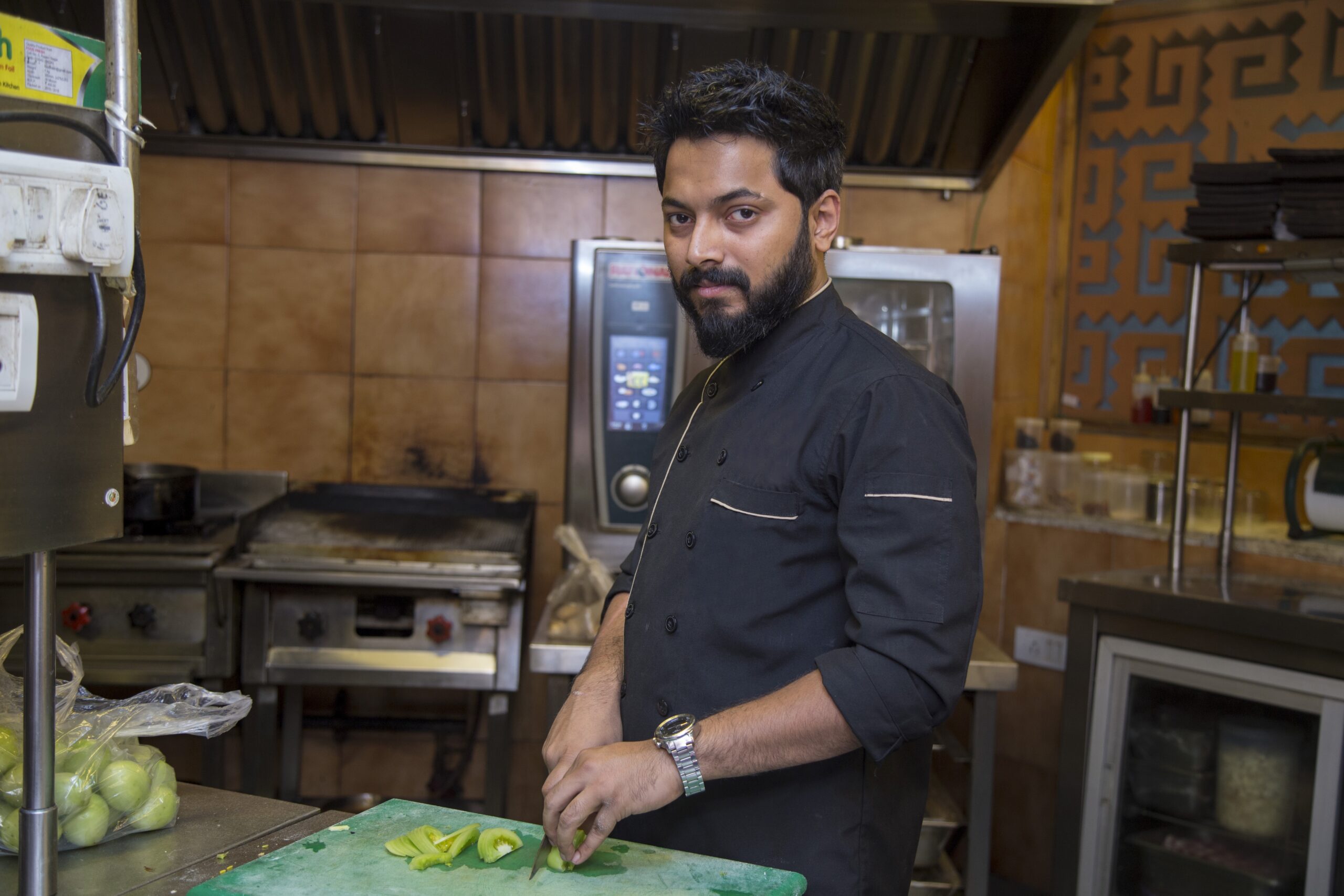 To be successful at a such young age is no ordinary feat, and speaking about his mantra in the food business, he mentions, "With each experience, I have had the chance to experiment and learn more. Every cuisine is different and being able to adapt and create dishes according to the market and customers is key. The success mantra for every restaurateur should be to inculcate a sense of authenticity in terms of flavour so the consumer would be able to relate and be appreciative towards your style of the palate while also giving them something unique and unconventional. At Miss Margarita, although a non-Tex-Mex venture, we have strived to preserve the authenticity of Mexican flavours while largely focusing on incorporating newer techniques that our customers would appreciate."
Miss Margarita has been a huge success for the talented chef, and he now plans to launch the next venture in the heart of North Goa, Vagator early next year. With Miss Margarita expanding, he also hopes to take this venture to newer locations like Mumbai in the next couple of years.
Quick Take
1. An ingredient you love working with?
Mexican chillies like Habanero, Guajillo, Chipotle, and Pasilla provide a tantalising flavour palate to the consumer, which is why I love experimenting with new spices and condiments.
2. A cuisine you are obsessed with and why?
I think this goes without saying, it is Mexican! Growing up in Bombay, I was always fascinated with the Northern Indian style of cooking. Delicacies such as rajma and naan always excited me, and the spices used in them are extremely similar to those used in Mexican food. When I tried making them, I realised many similarities to Mexican cuisine. Additionally, I am deeply fascinated with Japanese cuisine and their methods of cooking as you need the right amount of skills, precision and practice which only comes over some time.
3. A must have on your kitchen shelf (could be a spice/machine/anything food related)?
I have a huge selection of spices and I experiment a lot with condiments and spice mixtures. I play with these textures and they allow me to get something inspiring to my restaurant kitchen.
4. A food combination that's not very popular but you love on your plate?
Vada-paav is a favourite for almost everyone. However, if you like experimenting, I strongly recommend – Chorizo Paav. The fried potatoes and masala along with meat, goes very well with a well-buttered paav or bun.
5. According to you, what's the secret to good food?
Anything you create whole-heartedly while keeping the flavour intact and true to its origin, will help you bring in the best in your cooking!
Founders: Miss Margarita
Kiran Dhillon, Rang Punjab – Amritsar
A farmer's daughter and food entrepreneur from Amritsar (Punjab), the co-founder of Rang Punjab res Kiran Dhillon, learnt early in her life that the fi nest cooking depends on the freshest ingredients – a lesson she learnt right in her backyard. Her journey as a foodie began at her father's farm in a village in the Faridkot district. She is passionate about ensuring that the journey from plate to the palate for each guest is a memorable one.
USP : Rang Punjab in Amritsar is the brainchild of Kiran and Gurpreet which serves authentic food from Punjab. A foodie's delight, the core philosophy of the restaurant revolves around good ingredients that are derived from cultivation, apiculture, poultry, dairy, fi sheries and sustainable cuisine. It is also the only restaurant in Punjab where one entire shift is run only by women to promote empowerment along with delicious meals.
Born and raised in Punjab, Kiran comes from an agricultural family and had the privilege of growing up amidst honest food. She mentions, "I went on to study fashion, bagged an MBA in luxury brand management from Paris, worked in the fashion industry for almost two decades and lived across major metro cities and travelled half the world for work. After spending years away from Punjab and especially while living in Paris, the longing for my homeland started pulling me back. I met Chef Gurupreet while curating a very successful event called 'Rangla Punjab' for LBF, and realised our shared love for food and Punjabi culture. We started working on a very niche agri-tourism-based project, a farm resort with a luxury cottage, which is underway. While doing that, an opportunity arose in this marvellous British-era building, right next to the Golden Temple and we conceptualised Rang Punjab – a farmer's restaurant and sweet shop, which made news all over for its unique taste and presentation."
Rang Punjab, a true Punjabi restaurant with a rustic rural menu- recipes drawn from local farmer's households, nostalgic old/modern mix aesthetics with the capacity of 350 people, indoor-outdoor seating and a separate party hall. Sharing her work mantra, Kiran says, "We keep it simple and real. As a child, our dinner was decided based on what was growing on the farm, so for me, food is all about right and fresh produce. We cook in desi ghee, avoiding all refi ned oils etc., and serve it fresh, which brings out the nostalgia in most people who taste it, as most of us grew up eating the same freshness, but it has become a rarity now. Secondly, what keeps me growing is working with the community. I spent more than 15 years away from Punjab and gained knowledge and experience. It was the time when I had started craving to do something through which I could give back to society. Our restaurant, Rang Punjab, gave me a platform for the same. We are running two initiatives: Friends of Farmers, through which we are helping local farmers by buying the produce directly from them and also helping them grow what can be consumed in the restaurant. This way we are building the community together. And second is, 'Daughters of Farmers,' under this initiative we give employment to many local women and young girls. It's not easy for girls to work in this part of the world. So, we create a safe and progressive platform for them to work and be independent. We encourage them, hire them, train them and give them a safe environment to flourish.
Talking about the new ventures and upcoming plans for the restaurant, Kiran tells us, "Yes, our next upcoming project is a farm resort. An agri-tourism based project, which is spread across 6 acres of land, facing a beautiful canal, in an enchanting farm setting and contains 16 luxury cottages, a fork at farm restaurant, horse stables and many other farm activities. It's a green project, keeping the sustainability angle in mind, reducing carbon footprints. A major chunk of the land is used for various kinds of traditional to new-age farming techniques and the best part is that everything growing there, including hedges, is edible. So, imagine waking up in a cottage with all the modern amenities and surrounded by lush green farms and luxury in rustic settings. It's a very exciting project, very close to my heart and is due to open in August 2023."
Quick takes:
An ingredient you love working with?
Anything I can pluck straight from the farm.
A cuisine you are obsessed with and why?
French cuisine because I lived in Paris, and even North Indian because I am a true Punjabi.
A must-have on your kitchen shelf (could be a spice/machine/anything food related)?
Vintage cocktail glasses.
A food combination that's not very popular but you love on your plate?
Banana slit with salt in it or chai with salt and sugar.
According to you, what's the secret to good food?
I feel it's all about an experience that will hook all your fi ve senses: touch, hearing, sight, smell and taste.
Amith Juvvadi, Ravi Raju, Nagaraju, Yadagiri, Sundeep Kishan, Vivaha Bhojanambu – Hyderabad
Vivaha Bhojanambu is the sum total of four individuals. Amit a passionate foodie, Chef Yadagiri, a celebrated chef with creative ideas; Raviraju Nagaraju with over 25 years of experience in the food industry and fi nally actor Sandeep Kishan who came up with the idea of launching an authentic restaurant. The result was – Vivaha Bhojanambu, a culminated effort to bring together the authentic cuisines from all three Telugu regions under one roof.
USP : Vivaha Bhojanambu, is the first state-wide mega cuisine restaurant showcasing authentic Telugu cuisine from all over the state! With three restaurants in Hyderabad, one in Anantapur, and another in Tirupati, they will soon be expanding to Chennai, Vizag and Vijayawada by March 2023. They will also be going international this April with their upcoming outlet in Dubai.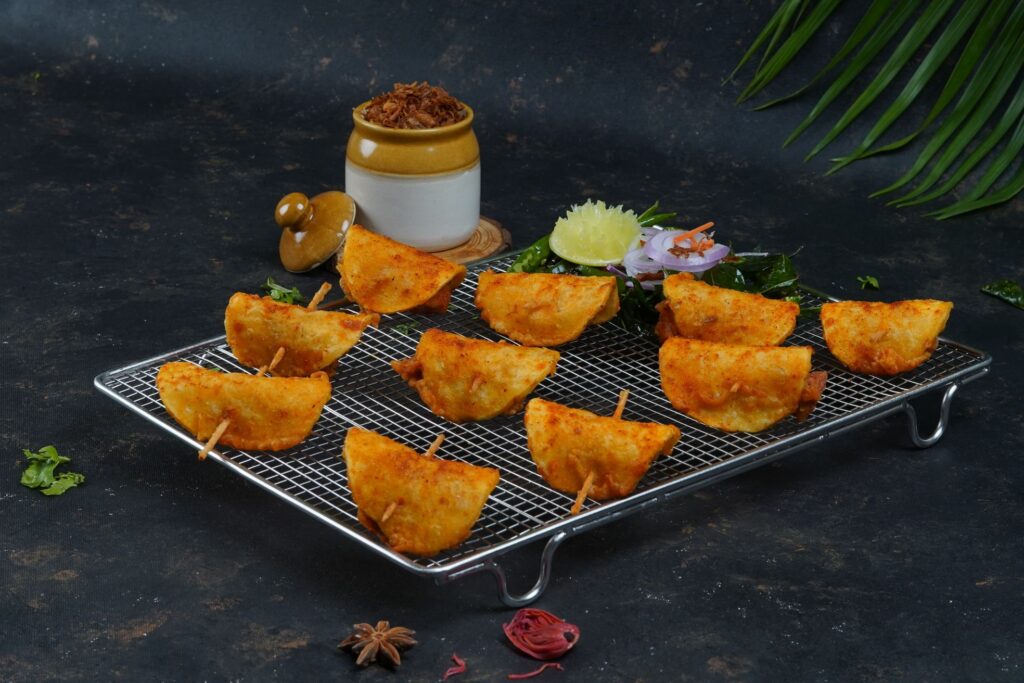 The foursome launched their first authentic Telugu cuisine restaurant in 2016 at Jubilee Hills and ever since, there has been no looking back. In 2017, they launched two more outlets in Parklane and Sainikpuri. Enter 2022 and they continue to grow with more outlets in different locations of Hyderabad while expanding pan-India with outlets in Anantapur and Tirupati. By the end of 2023, they will be expanding to other cities like Chennai, Vizag and Vijayawada and also plan to go international with their upcoming outlet in Dubai. The team also started a catering business and offer catering for small and large gatherings.
"Vivaha Bhojanambu is well-loved by all our customers. We ensure the food is prepared to maintain the highest quality and presentation. I hold my team in very high regard. It has been eight years since our launch and my partner; Chef Yadagiri has managed to come up with a new dish almost every week. He is always experimenting and perfecting new ingredients and fl avours. It may be hard to believe but he is a pure vegetarian who can simply judge the fl avours and masalas by taking a whiff of the food," laughs Amit.
Vivaha Bhojanambu enjoyed continued patronage and repeat customers. Apart from a wide range of authentic dishes like the Golconda Kodi, Bamboo chicken, the best seller here is the mouth-watering non-vegetarian Raju Gari Bhojnam Thali, which is a king-size meal that will leave you stuffed but wanting more. This non-veg thali contains fi ve different varieties of non-vegetarian curries including chicken fry, fi sh curry, spicy mutton curry, dry prawns, and egg curry. What makes this thali so special is that they don't use any adulterated animal fats or chemical substances like Ajinomoto and Dalda, which enhances the taste of the dishes.
Vivah Bhojnambu is a one-of-a-kind restaurant in Telangana that combines Telugu cuisine with the regional styles of food from other parts of the Telugu states. The restaurant has a team of 10-15 chefs who travel each year to different regions and villages across the state to get trained in regional cooking. "We also organise cooking competitions annually where we have contestants who come and participate from small regional towns and villages. We use their recipes and come up with new dishes and menus making sure the experience is as authentic and accurate as it can get."
Quick takes:
Which is your favourite dining place, and what is the must-have item there?
It is a bit nostalgic, but about 30 years ago, when I was in class 10, my dad took me to this place called Indu mess or Indu deluxe, near the assembly. I loved having the veg thali with chicken curry there.
Which is your favourite cuisine to cook and dine?
My wife and my friends say I am a good cook, I cook Indian Telugu food, and I love all the cuisine, not just one.
What is the one thing that you cannot miss?
My thali. I make it a point to eat my thali at least once daily.
Which non-professional activities give you energy and satisfaction?
I am into fi tness, but I also like spending time with my kids and pets on the farm. I like my alone time too, without being disturbed.
Anil Kably, Nooresha Kably, Neale Murray, Matan Schabracq, Owen Roncon, The Bagel Shop and Izumi – Bombay & Goa
All good things come in small packages" and that best describes The Bagel Shop of Bandra in Bombay. If you thought rundown bungalows are history, The Bagel Shop is an exception to that. A casual walk along the Pali-Mala road, by friends Anil Kably and Matan Schabracq, paved the way for what is today Mumbai's hotspot, The Bagel Shop. Established in 2006, they spotted the premises and on the spur of the moment decided it would serve as the ideal spot for their new venture, a Bagel outlet.
USP : Have introduced International cuisine to India, a wide assortment of delectable, gluten-free, freshly baked Bagel sandwiches made of Multigrain and whole-wheat flours at the bagel shop and Japanese cuisine at Izumi.
While Amsterdam-based, Matan had studied hotel management abroad and had worked in several countries around the globe, Anil Kably, an alumnus of the Sir J.J. School of Arts, had earlier been a garment exporter and F&B was alien to him. However, they both nurtured a passion for hospitality, which resulted in Bombay's firstever, pet-friendly Bagel eatery. 
Though the concept of Bagels was new, the two friends took the big leap for a dearth of an all-day dining café that would serve satiating sandwiches to be downed with smoothies and delicious coffee. Bagels, according to Anil, were an interesting option, easy stuff and not too challenging. Their option had its roots in Matan's grandma's recipe, something he carried in his heart. As simple as that, moreover, the investments were not too taxing.
Truly one of its kind, the Bagel Shop, now also famous for its East Indian menu is an indelible landmark in Bandra and its Bagels are 'par excellence.' According to Anil, "Quality food and quality service are the secrets to any food business, and we take pride in that."
In 2018, Anil along with his wife Nooresha Kably, Neale Murray and Owen Roncon started Izumi, a Japanese outlet in Mumbai. A timely foray into this international cuisine as Mumbai at that time had only Wasabi at the Taj and Kofuku. Izumi is synonymous with Nooresha Kably, the chef at Izumi who deep-dived into Japanese cuisine only when she turned 40. From running a delivery kitchen with Sushi expert, Chef Tika, in Bandra, her inner calling was to enhance her skills in this fareast culinary. Thus, started her trips to Japan which entailed taking up a professional course in not only Sushi but elements of Washoku, a fi ne aesthetic medley of simple seasonings and fresh ingredients. She learnt the art of Japanese knives and all the different skills that make Japanese food so enigmatic. Her intermittent trips to Japan included mastering Ramen in Yokohama, working at a Japanese restaurant and returning to India to set up Izumi in 2018.
"There was no stand-alone Japanese restaurant, and we took the plunge on the strength of Noreesha Kably who is highly accomplished in Japanese culinary. Most of our kitchen offerings stay true to this oriental and healthy food, which Japan is revered for, and we refrain from fusion. We changed how people perceived Japanese food. We kind of made it sexy, and adventurous. We pioneered the concept of absolutely world-class Japanese food at almost half the price that was offered by Wasabi. You can say, we spiced up the scene in this space."
Early this year, in mid-March, the four partners launched Izumi in Goa. The menu is similar to that of Bombay. While Anil looks after the business aspects, the two other partners have their respective responsibilities.
Looking ahead, they are keen to walk a different path, and branch out, "There is going to be a mushrooming of wide-ranging cuisine across new restaurants in the years ahead. The landscape is changing for sure."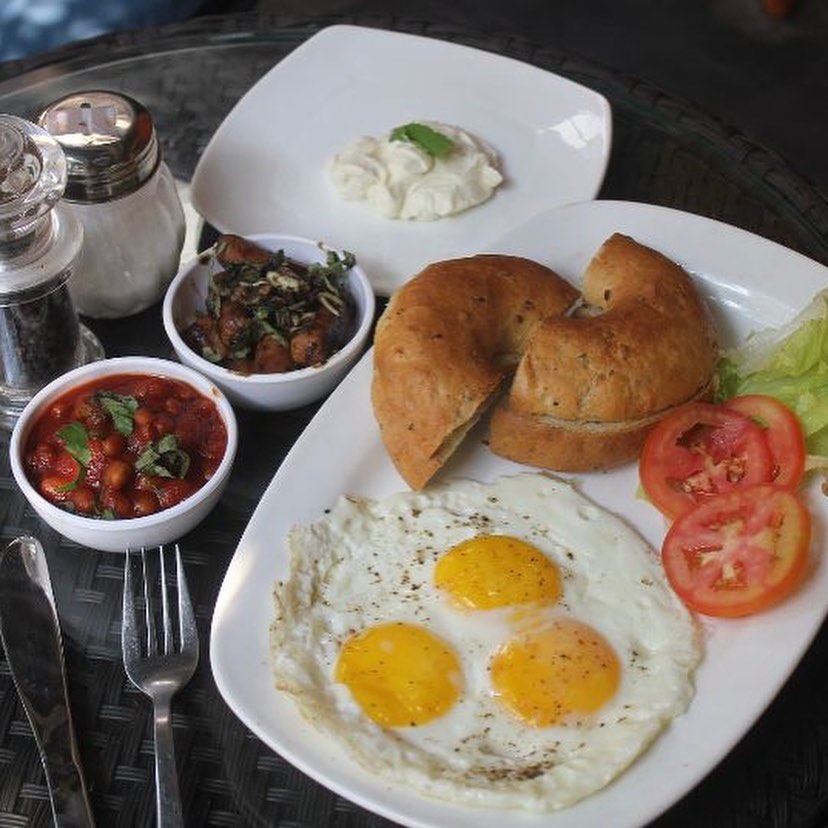 Quick Takes
An ingredient you love working with?
Maple syrup – Offers a tinge of sweetness to the Bagels
Favourite cuisines
I flirt with all kinds of global cuisines though an all-time favourite is the Aztec Avocado Bagel sandwich
A must-have ingredient on your shelf
Maple syrup for sure, fresh veggies, eggs and cheese!
A smoothie you relish
The Berry oatmeal smoothie bowl for sure
Your take on distinct international cuisine in India?
The scene has changed. People want to experience new fl avours which according to me is the 'hero' and good service paves the path to success. You become a natural winner if you get this right
Ashish Dabreo, Maverick & Farmer – Bangalore
For someone who has been an entrepreneur all his life, all of Dabreo's ventures have had a strong foundation and connect to creativity. "This was true with the advertising agency I co-founded, the brand design consultancy, my career in professional theatre, and now exceptionally true with our coffee and food business. Frankly, though I have had a passionate interest in the culinary arts, for as long as I can remember, although getting into it as a business was not the first choice. It was more out of compulsion, because we believed (and rightly so) that India is not yet ready for a coffee-only offering at a coffee shop. One must complement it with fresh, wholesome, and exciting food."
USP : Maverick and Farmer currently have two cafes in Bengaluru and one in Goa. Making coffee imaginative and interesting, they have created many firsts in the coffee space with products like the world's first Cold-Smoked coffee, ale-fermented coffee, the clarifi ed cappuccino and more.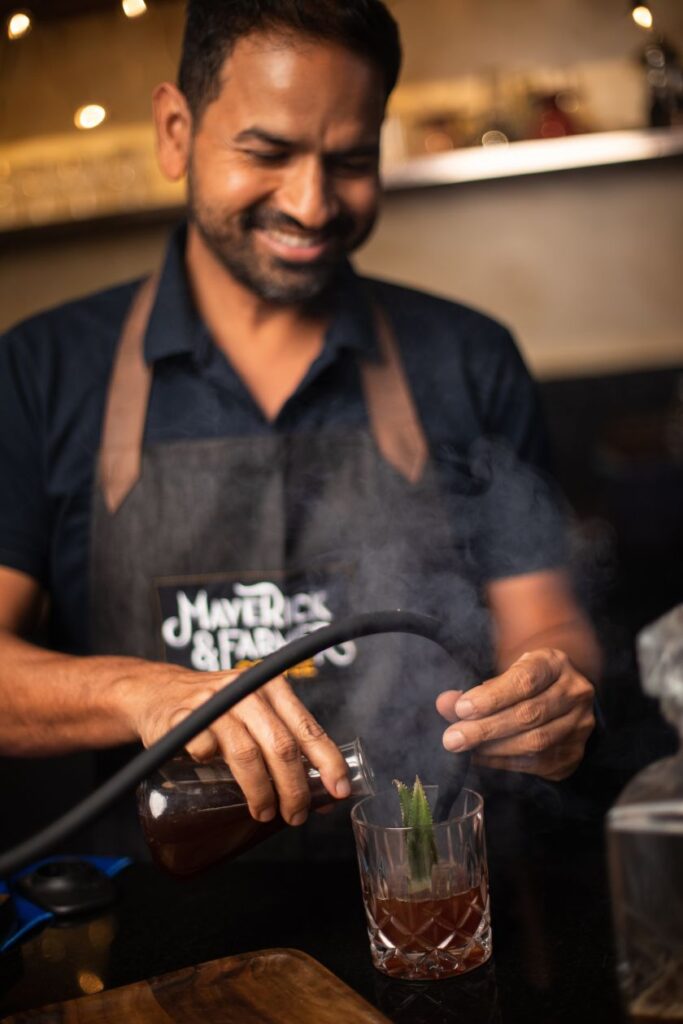 In 2012 he started his first coffee brand – The Flying Squirrel and opened the first cafe in 2016. In 2018 he exited this brand and created his next coffee brand 'Maverick & Farmer' with a focus on a lot more freehanded creative expression and this refl ects in his coffee and food offers. While the QSR format is always an easy choice for a consumer and an exciting proposition for multiplication and expansion for a business owner, he believes the sweet spot lies in arriving at a balance between keeping an operation easy to execute (read – central kitchen) while at the same time keeping the last mile preparation fresh and wholesome. "Over the years I see diners preferring 'indie' smaller operation brands especially when the promise is quality over convenience than the bigger chains."
Creativity and being Maverick is at the centre of all that he and his team does. "While we have created many firsts in the coffee space with products like the world's first ColdSmoked coffee, and ale-fermented coffee, the clarifi ed cappuccino, our food offering too is as imaginative and unique. Our skillet breakfasts, our unique all-day bowls, and our exciting vegan and keto offerings are all some of our best sellers. Our 100% in-house (cured and 8-hours smoked) pastrami sandwiches are widely popular, and we have had customers call and book them sometimes from other cities when they know they are getting into Bengaluru later in the day."
To be relevant, he says that the idea of freshness and wholesomeness is a permanent and always relevant bestseller. "All my innovation when it comes to food stems from that. Sustainability plays a big role in this equation because the more locally sourced and seasonal your produce is, the fresher and more wholesome your fi nal offering will be. Once you have this in place, staying relevant is always easy, it just takes a constantly creative mindset." The idea of 'eat well, drink well, live well' is what he sees diners veering towards. "Seeking out restaurants and cafes that not just serve great tasting and beautifully plated food, but also produce this with quality ingredients is in."
Looking ahead he says while expansion is on the cards it will not be done recklessly. "As long as we can still create, innovate and make things exciting for our customers while bearing the responsibility of keeping it clean and healthy."
Quick takes:
An ingredient you love working with?
The citrus fruit family. I love the aromatics that different citrus fruits provide, the sweetness of the fruit itself, the tanginess, the flavourful bitterness of the zest, the texture of this pulp, the multitude of flavours that these wonderful fruits provide.
Favourite cuisine?
Thai food is a favourite, but to be honest I cannot really claim to be completely partial to one cuisine. I love all kinds of food and especially those that appeal to all senses – taste, smell, sight, touch, and sound. Most of the food I create will engage all these senses.
A must-have ingredient on your shelf?
Dried birds' eye chillies from Coorg.
Your favourite kind of coffee?
Most kinds of naturally processed coffee, fruity and dense.
Food faux pas to avoid?
Reheating/microwaving brewed coffee and steaming biryani to reheat it.