10 Best Bollywood Comedy Movies Of All Time
Merriment and Laughter On The Way!
Laughter is the medicine, they say. What better than having a leisurely laugh with your family and friends, or with your own self? From old classics to contemporary pieces, here's a list of 10 best Bollywood comedy films hand-picked just for you! 
Top 10 Best Bollywood Comedy Movies To Watch Out
Gol Maal (1979): If you've heard the song "Golmaal hai bhai sab golmaal hai", you've already been exposed to this film. An old classic directed by Hrishikesh Mukherjee, Gol Maal still makes it to the top of every comedy movies' list. The film revolves around a C.A. graduate Ramprasad Sharma (Amol Palekar) trying to keep his job with Bhavani Sharma (Utpal Dutt), a stern man who's against recreation of any sort. The constant hither and tither along with R.D. Burman's soundtrack make for the perfect way to have that whole-hearted laugh you're looking for.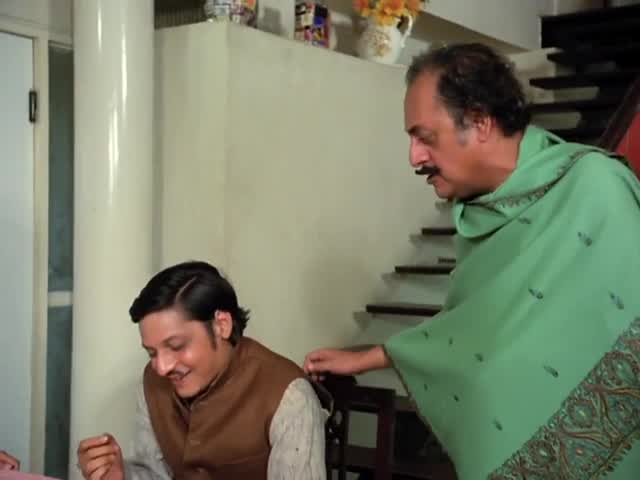 2. Hera Pheri (2000): Time to watch that movie you've been long seeing memes of! A Paresh Rawal, Akshay Kumar and Suniel Shetty starrer, Hera Pheri picks on the extent one can go to, in order to escape financial problems. The story revolves around three characters- Raju, Baburao and Shyam- who, amidst their own quarrels, plan to disguise themselves as another kidnapper and keep the ransom amount. The fun lies in how they coordinate with each other and try to work the plan to fruition.
.
3.The Munna Bhai M.B.B.S(2003).- Filled with humor and valuable life lessons, Rajkumar Hirani's Munna Bhai MBBS (2003) and Lage Raho Munna Bhai (2006) will make you laugh and feel good about life at the same time. While the former revolves around Munna Bhai, a gangster-cum-fake doctor who saves lives, the latter instalment is about Munna Bhai taking off on a journey with Mahatma Gandhi to fight corruption. With Sanjay Dutt mastering Mumbai's "gundagiri" and Arshad Warsi being the best Circuit, the duo will be the biggest reason you'll shriek with laughter!
4. 3 Idiots (2009)- Another Rajkumar Hirani hit, 3 Idiots is all about friendship, college, and following one's passion. The movie begins with two college friends- Farhaan Qureshi (R. Madhavan) and Raju Rastogi (Sharman Joshi)- in search of their long lost friend Rancho (Amir Khan). En route, they hark back to their college days and how Rancho taught them to be fearlessly themselves. Watch this movie with your friends for an added sense of relatability!
5. Dhamaal (2007)- This is one of those movies that'll force you to take breaks from laughing hard throughout the movie. Four conmen- Boman, Aditya, Manav and Deshbandhu- live with a lenient landlady who eventually kicks them out for not paying their rent. After some theft and other con tricks, the four get arrested and are later released near the countryside. Their quest, and the real 'dhamaal' begins when they meet a dying underworld Don, who tells them about a whopping ₹10 Crore cash buried at St. Sebastian's garden in Goa. The fun is all about how the four try to get to the venue, with some more characters adding to the humor in between.
6. Chachi 420 (1997)- Laxmi Chachi is here to take you on one of the most hilarious roller-coaster rides! Having separated from his wife and daughter, Jaiprakash (Kamal Haasan) tries to enter his in-laws' house as his daughter's nanny, Laxmi Chachi. The problem in the story arises when his father-in-law (Amrish Puri) ends up getting attracted to Laxmi Chachi. The movie is guaranteed to keep you on your toes and rolling on the floor laughing at the same time.
7. Badhaai Ho (2018)- A social message breaking societal stereotypes mixed with a beautiful storyline and humor, Badhaai Ho is a great film to educate yourself. 25-year-old Nakul (Ayushmann Khurrana), is ready to get married when he finds out that his mother is pregnant. The story then continues with him and his family hiding his mother's pregnancy and finally realising there's nothing wrong in late pregnancies.

8.Atithi Tum Kab Jaoge? (2010)- Imagine being startled by an unexpected guest who intrudes your privacy and creates a ruckus at home, forcing you to think "atithi, tum kab jaoge?" (Oh guest, when will you leave?). Paresh Rawal, with his perfect comic timing, makes for the most irritating and yet the most entertaining guest. The end will make you go "Oh!" and leave you teary eyed with laughter.
9.Khichdi: The Movie (2010)- The Parekh's are probably the weirdest family you will have watched, till date. Narrated by the two kids of the family, Khichdi revolves around the Parekhs' hilarious attempts to get Himanshu, the family's son, married to Parminder, who comes from an equally weird family.
10. Andaz Apna Apna (1994)- Two rivals Amar and Prem try to find ways to get rich and advance from their current middle-class state of living. The story takes a turn when both of them unknowingly end up falling in love with a multi-millionaire's daughter, amidst the peril of his twin brother trying to take over the family estate by killing him and assuming his identity. If you're looking for a thriller with comedy, this movie is for you!