Smartwatch for the Brain: Neuphony
A brain wearable device which can help train your brain to become a better version of you might sound like something straight out of a utopic sci-fi movie for the ages. A new start-up's latest launch however, is close to making this a reality. Neuphony boosts of being the smartwatch for your brain. Aakanksha Bajpai in a conversation with cofounder Ria Rustagi finds out more about this enterprising venture, their goals, aims and future plans.
Imagine a wearable device for your brain, equipped with sensors that can monitor your brain wave patterns. To help you understand your brain better, it also transmits these waves through Bluetooth to your mobile app. The device sounds like a thing of the coming future but has already been brought to reality by co-founders of Neuphony, Ria Rustagi and Bhavya Madan.
Neuphony is headquartered and was designed in Germany. Talking about Neuphony, Ria Rustagi says, "If I have to summarize it, it's a smartwatch but for your brain. We're all engrossed with keeping our physical health in check. We track our steps, calories and even the number of micronutrients we intake. But what about our mental and cognitive health? People usually try to suppress their daily mental health challenges, whether it's getting a panic attack, forgetfulness, or even overwhelming thoughts due to our regular activities. With Neuphony, that changes. The headset tracks your brain activity to help you become calmer, and happier."
The idea started when Ria and her family unfortunately lost her sister to a rare brain infection. On the other hand, co-founder Bhavya became fascinated with EEG and wanted to take the technology ahead. Ria says, "Bhavya came for his masters in Germany and shared his interest with me. At that time all I could think of was what if we could create a device that could have helped me with my sister's condition and could now help others." The duo thus started with a simple attitude to help people.
However, when one talks about being able to interpret what goes on inside our brain and the data being sent to us through a mobile application, one tends to develop some questions about safety. Ria clarifies, "The device is completely safe, your data is not going anywhere. We do not provide the data to any third party or grant anyone access to it, even for research."
On the other hand, with the neurofeedback from the device, one can not only improve their brain health, but also work on improving memory, sleep quality and reducing stress and anxiety. Talking about its various functions Ria says, "One cannot retrieve a memory that has already been lost but with early detection, one can start working towards a better brain health." Apart from improving your brain health Neuphony can also help researchers develop other brain-controlled applications.
Ria expands, "With the Software Development Kit (SDK), researchers can develop brain-controlled games, VR headsets, wheelchairs, home automation and even brain-controlled robotics or many other applications that can make someone's life much easier."
Neuphony had an earlier launch last September. The team has already sold 25 plus devices across the world and has shipped ten plus devices for other collaborations and promotions. Ria concludes, "With Neuphony you can build a proactive approach towards your mental health, track your stress levels with brain steps daily, and keep a check on your mental well-being and will know when you need to take action."
Box:
Learn More at:
See Also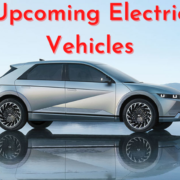 Instagram: @neuphonyforu
Website: https://neuphony.com/
Youtube: Neuphony
Facebook: https://www.facebook.com/neuphonyforu/