Awakening Cyber Consciousness
Cyber Jagrithi is an organization working to arm young and old against cybercrime by creating awareness among communities, educational institutions and corporate institutions on internet safety and correct use of the digital medium. Karamveer award winner Rupesh Mittal is the founder of Cyber Jagrithi and in a chat with Surela Chakraborthy unravels how the organization is trying to deal with the alarming rates of cybercrime in India.
Cyber frauds, phishing and unethical hacking of email addresses and social media accounts have become common. Apart from financial frauds there has been an alarming number of cybercrimes against women and children. Mafia gangs too have upgraded their skills to leave people in a tight spot and most fall into this trap because they lack awareness. This is where Cyber Jagrithi steps in. The organization creates awareness to help prevent cybercrimes.
Founder Rupesh Mittal has been training law enforcement officers, students, and faculty of various colleges on crime investigation and cyber security and safety. He has been awarded the Karmaveer Chakra Award instituted by iCONGO in partnership with United Nations in 2019 for this social service at Cyber Jagrithi. Having worked as a cyber security consultant for police, Rupesh took a pause to figure out how he can really make a difference. This is how the idea to establish Cyber Jagrithi was born.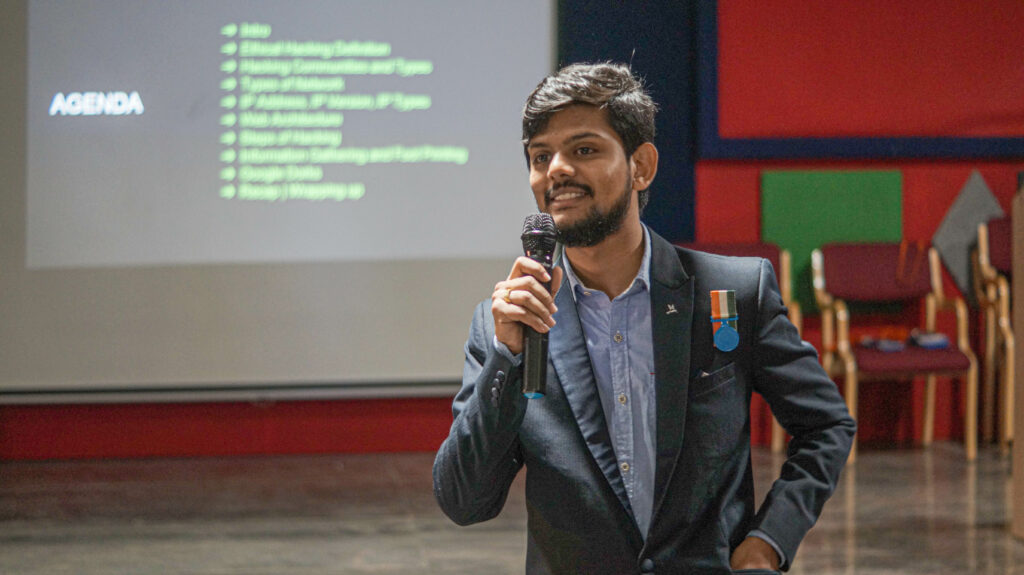 Rupesh is a member of many prestigious organizations such as Data Security Council of India (DSCI), Hyderabad Chapter, National Cyber Safety and Security Standards (NCSSS) and Cyber Security Centre of Excellence, Hyderabad. "My experience with these institutions exposed me to the extent to which cybercrime is spread, and work on the best ways to counter it," Rupesh says.
The organization helps spread knowledge on the importance of digital wellbeing, internet safety and cybercrime prevention in different sections of society, individuals, families, educational institutions, corporate organizations and communities through workshops and seminars. "Cyber Jagrithi centre has also initiated a cyber jagrithi pledge and a song in order to rope in more youngsters to the cause," shares Rupesh. 
"We have curated a special course on Cyber Security for Udemy, helping students develop skills in cybersecurity, which has reached 20,000 students in more than 144 countries," says Rupesh about the work they've done during the lockdown. Plans are also in place for a Cyber Awareness Academy where users can learn the basics of operating digital devices and applications such as social media, email, and network-based on their education level and interest.
Reach out:
Website: Cyber Jagrithi and Safety Foundation: Home
Instagram: Cyber Jagrithi (@cyberjagrithi) • Instagram photos and videos
Facebook: Cyber Jagrithi – Home