Five Hidden Dessert Joints of Mumbai!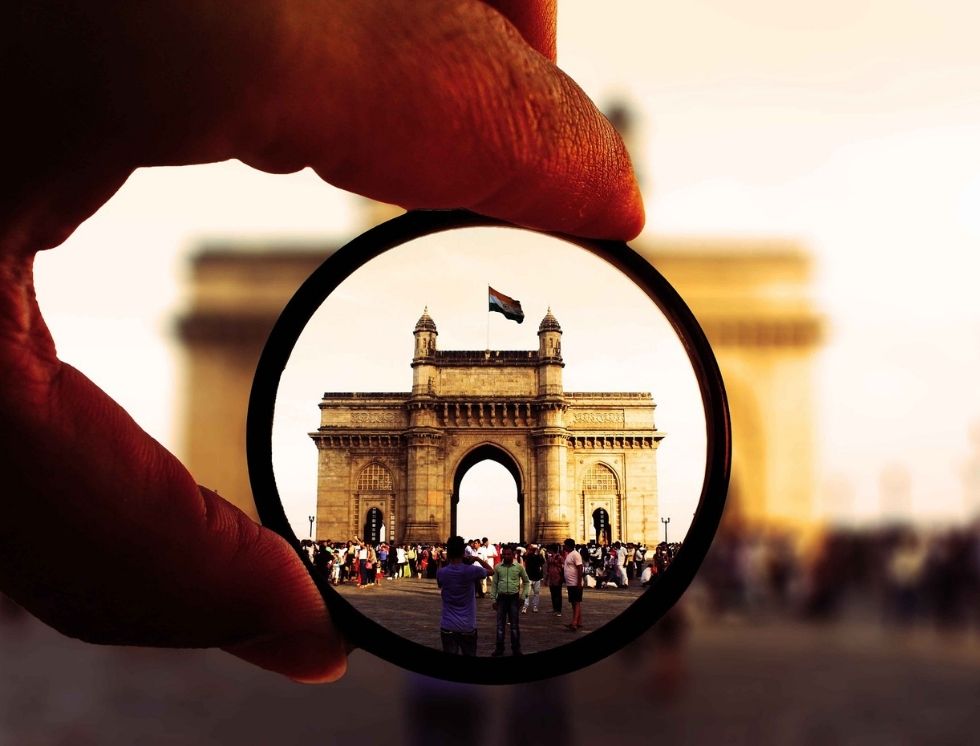 Mumbai prides in having some thousands of food and dessert joints under its wings and although not all are hyped and highlighted openly, it doesn't demean their value. Read about the five unsung dessert joints of Mumbai, picked out by Saba Ladha, which provide you some extraordinary sweet experience that's worth cherishing!
Mohammed Ali Road – South Mumbai
Starting the journey from the Southern side of Mumbai, let us introduce you to a corner of the city that is buzzing throughout the day and night. One of the oldest streets that is best visited during the month of Ramadan, boasts a plethora of desserts offered by both local sellers and the restaurants situated here.
You'd be spoilt for choice when you see the innumerable stalls in this location serving delectable Indian desserts. Start with the famous Malpua from Noorani Milk Centre. The thick layered sweet dish served hot along with rich, sweet cream can tantalise your senses thoroughly. You must taste the exclusive Mawa Jalebi from JJ Jalebi, Phirnis from Suleman Mithaiwala, Daboli and Sandal from the local stalls here. And if you have space for more, head to Zam Zam Sweets or Shokolaat to taste the wide range of fresh Ramadan special sweets that on offer.
Address: Mohammed Ali Road, South Mumbai – 400003.
Timing: 24/7 but visit here post midnight for a better experience.
Price: Rs 50-200
Desserts for two: 150
Our pick: Malpua and Masala Milk at Noorani Milk Centre
Deliure & The Eatrium
If you are truly obsessed with cakes, pastries, decorative desserts and cream rich sweets, then head to Deliure & The Eatrium at Clare Road, Mumbai. A one stop shop for everything sweet, it serves desserts decorated in a classic and sophisticated way. Deliure & The Eatrium is like a paradise for dessert lovers. You will find some really rare and exclusive types of pastries, cream desserts, cookies and cakes here. Their Rasmalai Cake, Blueberry Cakes, various Chocolate Truffles and assorted chocolates are lip-smacking.
Address: Shop No. A1, A2, A3, Laxmi Building, Clare Road, Mumbai –400008.
Telephone: 08655861999
Price: 100-2000
Desserts for two: 400
Our pick: Rasmalai Cake, Death by Chocolate Cake
The Chimney Factory
For extraordinary desserts presented in a fascinating way, head to The Chimney Factory at Dadar, Shivaji Park. This small dessert parlour can aptly be called the hidden pride of Mumbai as not many know about it, but it serves some flavoursome desserts that are sure to blow your mind away!
Apart from the mouth-watering desserts, The Chimney Factory churns out delectable savoury snacks too. Their Glow in the Dark cone, Toffee & Pretzels cone, Tiramisu and Tropical cone are worth devouring.
Address: 290, Pushpanjali Building, Ground Floor, Cadel Road, Dadar, Shivaji Park, Mumbai -400028.
Telephone: 08928840734
Price: 300-1000
Desserts for two: 500
Our pick: Snicker Doodle
Tea Villa Café
If you are a dessert freak and also love to have some refreshing tea after the sweet pick, then Tea Villa Café is the place for you! Although it is named on the basis of the tea that's served there, we recommend you to try the lip-smacking dessert options available at all five outlets across Mumbai. Even the milkshakes, pancakes and waffles are must-tries.
See Also

Address: Across Mumbai
Price: 300-1000
Desserts for two: 600
Our pick: Belgian Waffle
Japanese desserts at Khow Chow
Bandra is a hub for eateries and small joints serving the most authentic and tasty food. Whatever cuisine or type of food or drinks it is you're craving, you will find it here! A popular restaurant for Oriental food, Khow Chow serves not just top class food but also desserts!
The Tab Tim Krab, made up of coconut milk and chestnut flour chunks is really outstanding. Apart from this, savour the Sizzling Brownie and Banana Cinnamon Smoothie.
Address: Shop no. 2, New Kamal CHS, 248, Water-field Road, Bandra West, Mumbai 400050.
Telephone: 09987763093
Price: 500-2000
Desserts for two: 700
Our pick: Tab Tim Krab and Sizzling Brownie.