"I just want to do films I'm passionate about"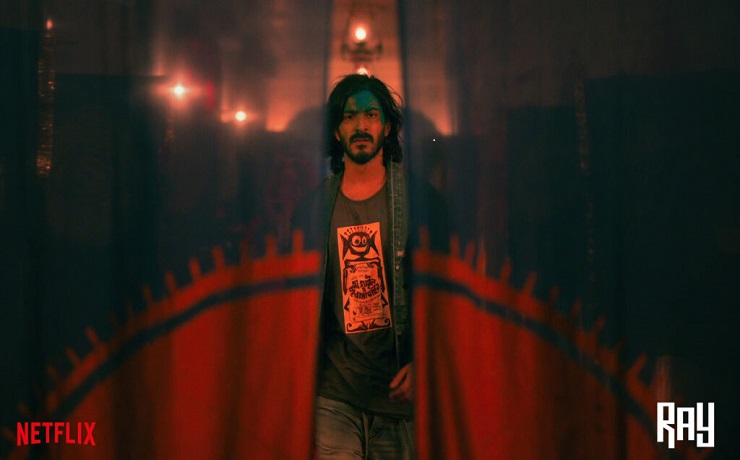 HARSHVARDHAN KAPOOR may come across as a serious young lad, owing to his oeuvre of roles. Stardom and fame are indeed significant factors for any actor to be known amongst their audience and fans. Needless to state then, that Harshvardhan too wishes to attain such stardom and fame – in an organic manner.
His most recent role saw him starring in the Netflix anthology series Ray, created by Sayantan Mukherjee. The series, directed by Srijit Mukherji, Vasan Bala and Abhishek Chaubey, and produced by Ajit Andhare, has been gaining steam, with reviews being favourable. Based on the short stories of Satyajit Ray, the mini-story Spotlight features our man of the hour Harshvardhan in the lead role. The actor takes some time out from his busy schedule to speak to LIPIKA VARMA for HASHTAG INDIA. Here are some details, straight from the horse's mouth…
On Ray
What inspired you as an actor to work on Netflix's anthology on Ray, specifically Spotlight? Did your father Anil Kapoor have anything to say on the choice?
We were both excited that I was going to work with Vasan Bala. He is a fantastic director. He [dad] lets me make my own choices. The opportunity to work with a talented director was the first thing that drove me to do the film. Also, the intriguing script, so it all started from there.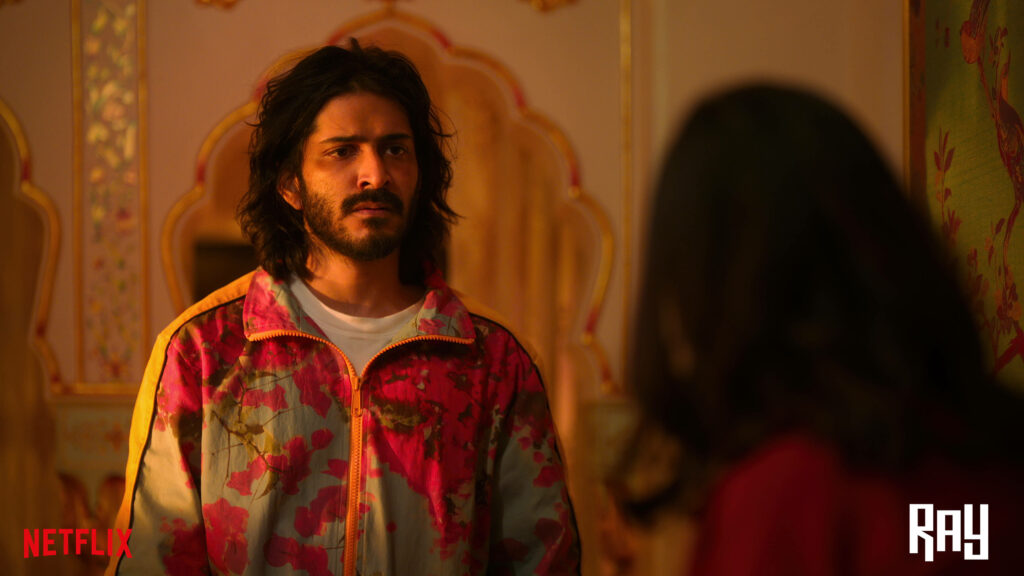 How do you look at remakes/adaptations of classic short stories from Satyajit Ray?
Firstly, it's not an adaptation. We can say it is loosely inspired, that would be the right terminology to be used. The directors have taken loose inspiration from the short stories and made them their own. This is courageous and something which Mr Ray would have wanted to see himself. We have managed to do [this] successfully. We are lucky and we have done something quite cool and different.
Do you agree Satyajit Ray is an institution?
There is so much to learn. And with this anthology that has come to me, I would like to go back and look at his work and experience it with a fresh perspective.
Your look in the series is that of a divine look which also is freshness personified, like a mixture of celebrity ego & religious beliefs. Any thoughts?
Divine is kind of more symbolic for inner confidence that we radiate outward which becomes the spotlight. It's supposed to look more metaphoric and symbolic in that way. I think the film makes interesting points about our obsession in terms of religion, and how certain sections of our people are blindly following religion. How we are obsessed with celebrity culture. People are swayed by it. The film has an opinion on these things, but it is not heavy-handed and serious. It's very entertaining – bizarre and funny that it's trying to make these interesting points.
So is Harshvardhan religious-minded?
I'm not religious-minded at all. I believe in a higher power. I believe in being a good person doing good deeds.
"I just want to do films I'm passionate about."
The journey so far…
You come across as a confident and intense actor. How do you entertain yourself…or are looks are deceptive?
I have a tough time disconnecting from my roles. Not just the roles. Spotlight has come out; a lot of people have liked it. I want to disconnect myself and get back to my normal routine. I want to have fun and enjoy life. Unfortunately, COVID-19 has made it more difficult to enjoy life and there is no outlet for us. Normally, whenever a film gets a positive review and a lot of people like it, you go out, meet friends, have a drink, and celebrate with the industry etc. But all of that has been taken away from all of us. I have another film, a thriller that I have [almost] completed, which I must dub and finish. After that, I'm looking forward to travelling. I would like to be working on my craft without the pressure of an upcoming project.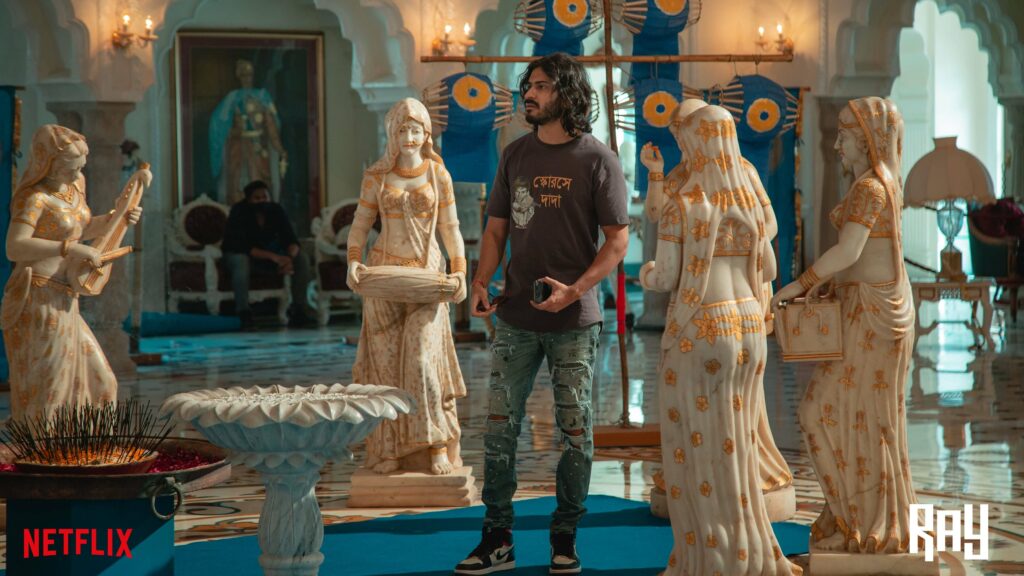 I have been shooting back-to-back – AK vs AK, Spotlight, and the thriller, which we shot in winter. Everything was happening simultaneously while the pandemic was happening too. I also got a new house for myself. A lot has happened in these 8 to 10 months – I need to unwind.
You starred alongside dad Anil Kapoor in AK vs AK, which is one of the most talked-about films.
AK vs AK…to tell you the truth, I didn't talk to the media much. I am not very outgoing and didn't have many public events because I was playing a version of me. People started believing that is how I am, but I am not like that. Yes, the response was amazing, much more than I expected. When I was shooting, I just thought it was small scenes and didn't even think critics would think about it and mention it.
On stardom: "When people have very conventional expectations from you, but you chose differently, it will take time to make a mark."
Your debut was with Mirzya, directed by Rakeysh Omprakash Mehra. How do you look at your journey so far?
After Mirzya was released, the film didn't do well. I always knew the kind of films I wanted to do and the journey I wanted to take on was indeed unconventional. When people have very conventional expectations from you, but you chose differently, it will take time to make a mark. But with AK vs AK, Bhavesh Joshi, and Spotlight, that's happened over a year or so. I'm grateful and looking forward to my next.
Your choice of films is unconventional, unlike the new rising actors who prefer choosing commercial films. What do you have to say?
It's my taste and sensibilities. It comes from what I consumed at a younger age when my mind was impressionable. My choices of AK vs AK, Bhavesh Joshi, and Spotlight are the reflections of the films that I would like to watch. I just want to do films I'm passionate about.
You have preferred performing oriented roles…thus do you feel stardom has not yet happened to you?
That's an interesting point. I just try to do my best while performing any character. I'm as attracted to stardom; the idea of stardom is very exciting…it comes along with the money and the fame …that are the perks of stardom. I think everybody has a different list of priorities. It all depends on how much you prioritize your creative, artistic integrity. Are you more particular and conscious about things and work that excite you more or are you ready to compromise over something that catapults you overnight? I'm more excited about the process of making and doing these films in a country where a lot of younger actors are doing a lot of mainstream films. I managed to be true to myself. I feel that's an interesting way to live your life.
Fame and the future
How important is fame to Harshvardhan?
Fame is important to me, not at the cost of creatively having the ability to do what I want. Creatively having the freedom over money and fame is priceless to me. I am hoping for fame, but it should happen organically, rather than me consciously trying to make an effort to achieve it…in this way, it will be long lasting. Do it on your terms. Over time I was supposed to do that Friday Night success. But films AK vs AK, Bhavesh Joshi, and Spotlight are films when you will look back you will feel these films have stood the test of time.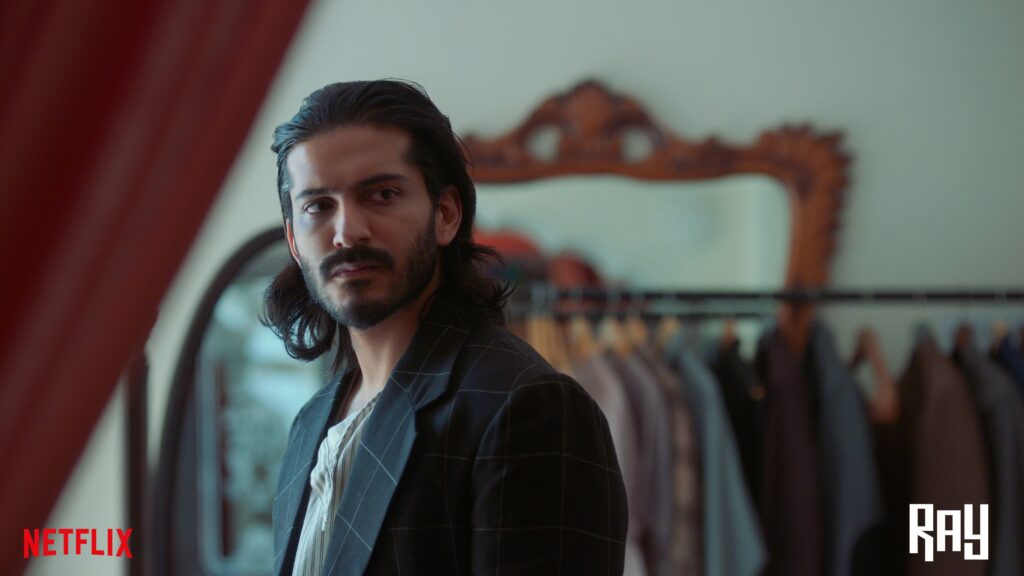 Having learned writing from Los Angeles do you agree writing has helped you choose productive cinema and characters?
Yes, I studied writing in Los Angles. My attraction to cinema started when I was 15/16. As a teenager, my father had these VHS collections before there were DVDs. I would come back from school and watch films. During my later teens –17/ 18 years old – every day I would watch one film. And then when I went to college to study films it continued. I always had a knack for and enjoyed writing. I wanted to get a formal education in it. I see myself as an actor now. But I don't see myself as an actor forever. I want to see myself doing other spheres of filmmaking, like writing and production. Still educating myself but still, have one eye on those spheres of filmmaking.
The impact of Spotlight: "I think the film makes interesting points about our obsession in terms of religion, and how certain sections of our people are blindly following religion. How we are obsessed with celebrity culture. People are swayed by it."
Before embarking onto the big screen, we were told you were busy penning some scripts?
At some point in time definitely, I will focus on that. I don't know which genre I will begin with. All I know is that it's going to be personal before I move on to do a full-on feature-length film. I will try and make some home movies…get some filmmaking equipment with some friends. I will try to make art for some personal consumption that you don't have to show the world. Also, hone my skills and just make personal things for myself. It will be an amalgamation of visual and music, something very personal. I also want to save some money for equipment making home videos every day. Hopefully, that time comes.
Future films –
It's a thriller, which was shot and complete. We shot it in December, January, and February. We have some patchwork and dubbing left. I cannot disclose much about it. All that I can reveal in this, it is a thriller. Dad [Anil Kapoor] and I are working together. Talks are on about a romantic comedy which is going to be set in Goa with certain people. Another director is set in Delhi that we are in discussion with. A couple of film talks are on with certain directors. But the thriller is ready.
Abinav Bindra biopic is also happening but currently, it's in the writing stage. Yes, there have been some inputs from my end in the writing but I'm not overlooking the process myself at the moment. Will be involved sooner or later.