"If director Rajamouli asks me to hold a coffee cup and walk behind him like a junior artist, I'll do that too." : Adivi Sesh
Adivi Sesh
Actor ADIVI SESH talks to LIPIKA VARMA in an exclusive interview for HashtagIndia about his much awaited next, Major, a pan-India film, talked highly of in Tollywood and Bollywood circles. Although he was brought up in the US, Adivi Shesh, a Hyderabadi at heart, has been starring in some spectacular Telugu movies over the years. A director, producer and actor, his notable performances and commercial success include Evaru and Goodachari, which brought him into limelight.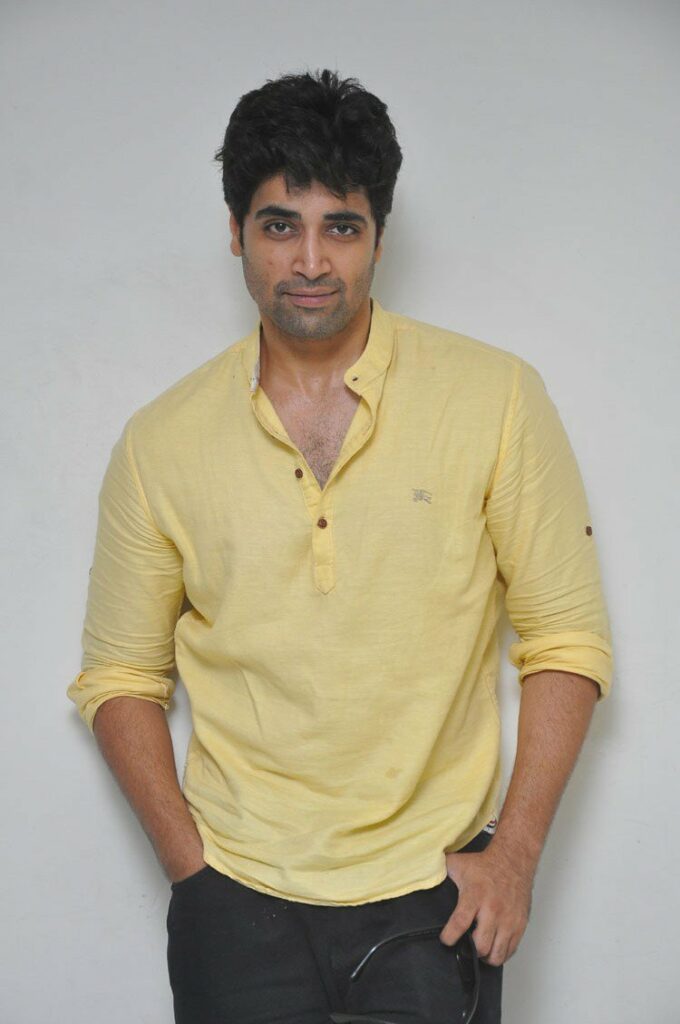 Major is a biographical action film directed by Sashi Kiran Tikka. Shot simultaneously in Telugu and Hindi and later dubbed into Malayalam, it is based on the life of 2008 Mumbai attacks martyr Major Sandeep Unnikrishnan.
Martyr Major Sandeep Unnikrishnan was an absolute real life hero. How was it capturing his spirit on screen?
I think genuinely there were several moments that we recreated. Including the clothes, and the posture. It's so important not to feel it's an imitation. Conceptualising is very important for me. Director Sashi Kiran Tikka and I had a lot of discussions. As far as his real life is concerned, we tried our best to capture its true spirit. Some incidents may have happened while he was 19 but we show it in the film when he is 29. I don't look at it as an issue.
Have you completed writing Goodachari 2? Where will it take the story from Goodachari 1?
The writing isn't complete yet for Goodachari 2. My focus is on Major. Once I complete it, I'll shift my focus to Goodachari 2. It will be a continuation from where the first part had ended. The last we saw him was in the middle of the ice cold Alpes Mountains. He is in the middle of something that we are curious to know about. That's where part two will begin, and show us what he is up to.
You've worked with Director Rajamouli, do you have a script for him or would you prefer working as an actor?
Whatever, he [Director Rajamouli] asks I'll do it. If he asks me to hold a coffee cup and walk behind him like a junior artist, I'll do that too. Most of the actors across India will do the same (smiles).
You've signed Hit-2. How did that come about?
Nany is a dear friend and one of my favourite actors. It is my second time in a row when an actor is producing a film with me. That's a coincidence, and it's good to enter that universe where people will think what kind of a film it will be. They have a specific texture to the Hit franchise. This one is an expansion of the first.
See Also

After your film Kshanam, you rejected a couple of scripts. Why did that happen?
Yes I did reject a few scripts. At the end of the day you have to find a script that you find engaging as an audience. The first time when we read a story we always try to visualise a story which I can enjoy as an audience. If it involves me, I'll do my best to not let it go but only if it involves me and if it doesn't involve me, my heart's not going to be in it. At cross roads actors try to compromise with the director. But no matter what, the thought of convincing yourself should never have to happen.
"How do you feel about being tagged as the lucky charm for filmmakers?
(Laughs) Hard work. Work hard enough until the time the audiences are seeing you as the reason to watch the film. Success follows. The day when you stop working hard is the day when you become unlucky.