The Best Your Money Can Buy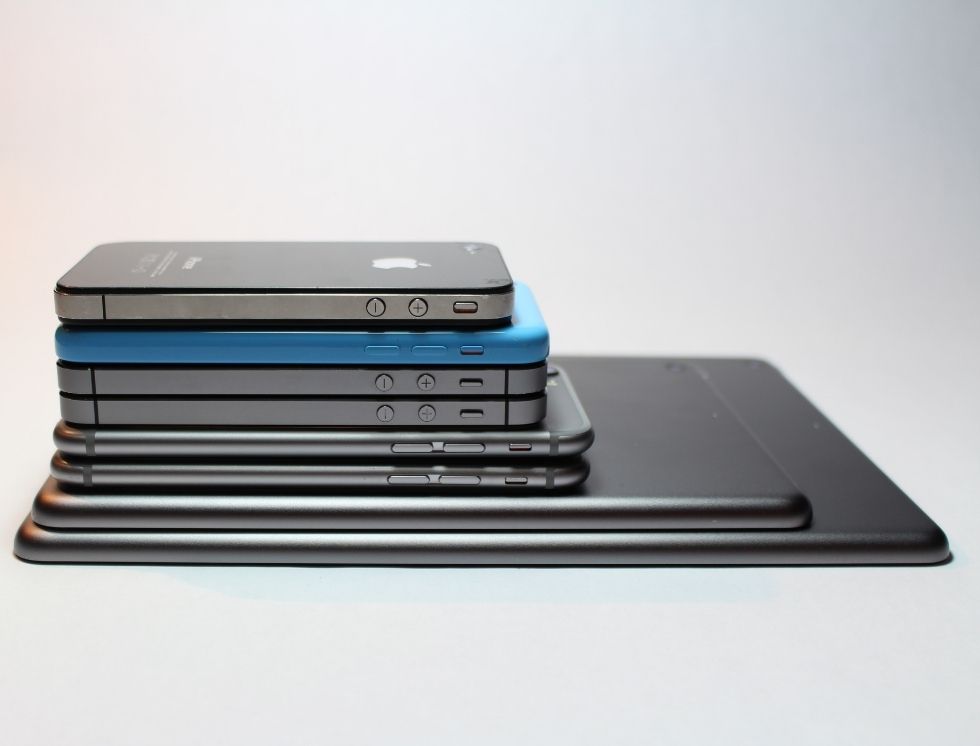 Tech Guru Aniket Pandey Breaks Down The Best Smartphones in Every Price Segment and Let's You Take Your Pick for a Cool New Device
There is no dearth of options for smartphones launching every month from various brands. At times insufficient information may result in wrong decisions, and you may end up with a smartphone, which doesn't offer value for money or the experience you were expecting. Observing the latest trends in smartphone tech for over a decade now has been a saga of recording enhancements made by various players in the market to help offer customers the best performance at viable prices. Here's my round-up of the best smartphones you can buy in every price segment. 
Budget Smartphones (Rs 7000 – 12,000)
POCO C3
If you are on a very limited budget and looking for a smartphone, POCO C3 is a great option. This smartphone is priced at Rs 7,499 and offers some good specifications for its price like a 6.5 inch 720p LCD display, and a Mediatek Helio G35 processor which is capable of handling basic tasks and some casual games. Packed with 3 GB RAM and 32 GB internal storage and a massive 5000 mAh battery, it could easily last you for more than a day of usage. The phone is also equipped with a triple camera setup— a 13 MP main camera along with a 2MP depth sensor and a 2 MP macro sensor. The front-facing camera is 5 MP.
POCO M2
Another great option in the budget segment is again from POCO, which is the POCO M2. A rebranded, superior version of the Redmi 9 Prime, it comes with a higher RAM option for the same price. The POCO M2 was initially launched for ₹10,999 but recently it went through a price cut and is now selling at ₹9,999. It offers some great specifications for its price, such as a 6.5 inch 1080p IPS LCD display, Mediatek Helio G80 Processor which can easily handle day-to-day tasks and some graphic intensive games as well. The base variant of this smartphone comes with 6 GB RAM and 64 GB internal storage. The variant with 128 GB internal storage sells for Rs 10,999. Powered by a 5000 mAh battery, it comes with four cameras at the back, a 13 MP main along with 8 MP Ultrawide, 5 MP Macro and a 2 MP depth sensor. The front-facing camera is at a decent 8 MP.
Redmi 9 Power
For the starting price of ₹10,999, we have the newly-launched Redmi 9 Power which I have personally used for over a week and reviewed on my YouTube channel. If battery life is of the highest priority to you, then the Redmi 9 Power is a very good option as it comes with a big 6000 mAh battery. From my experience, it can easily last for almost one and a half to two days with moderate usage. The phone also comes with a 6.5 inch 1080p IPS LCD display, Snapdragon 662 processor which is comparatively less powerful than the Helio G80 found on the POCO M2 but it still gets the job done. Along with that we get 4/64 GB and 4/128 GB storage and RAM options. This is another phone with a quad-cam setup with the main camera at 48 MP along with an 8 MP Ultrawide, a 2 MP Macro and a 2 MP depth sensor.
Mid-range Smartphones (Rs 15,000 – 24,000)
Realme Narzo 20 Pro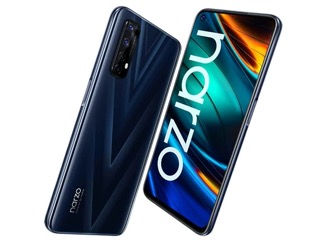 In the mid-range segment for the starting price of Rs 14,999 we have the Realme Narzo 20 Pro which offers one of the best specifications for its price such as a 6.5 inch 1080p IPS LCD display which has a relatively higher refresh rate of 90Hz, making the scrolling experience a lot smoother. It comes with a powerful Mediatek Helio G95 processor along with 6/64 GB and 8/128 GB storage and RAM variants and a 4500 mAh battery and we also have support for Realme's 65W Super Dart Charging. It has the same quad-cam setup as the Redmi 9 Power, and at 16 MP, the front-facing camera is pretty impressive. 
POCO X3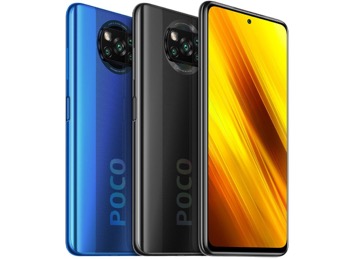 The POCO X3 is a great option at ₹16,999 if you are looking for the best camera smartphone in this price range. The main camera of POCO X3 is a flagship-level Sony IMX 682 sensor which is capable of clicking some incredible pictures. We also have a 13 MP ultrawide camera, a 2 MP Macro and a 2 MP depth sensor. The front camera is at 20 MP. The large 6.67 inch 1080p IPS LCD display is enhanced by a refresh rate of 120 Hz. The processor used is the Qualcomm Snapdragon 732G, and we have two storage and RAM variants 6/64 GB and 8/128 GB. Loaded with a 6000 mAh battery, it is supported for 33W Fast charging. 
Xiaomi Mi 10i 5G
One of the best picks under ₹25,000 Xiaomi's newly launched Mi 10i's build and design of this smartphone makes it look premium. I have used it for four days, and the hardware is also quite good. Powered by Samsung's latest HM 2 sensor the main highlight of this smartphone is its 108 MP main camera. It runs on a Qualcomm Snapdragon 750G processor, and due to this the Mi 10i also has support for 5G, although it supports only two 5G bands. The display is a 6.67 inch 1080p IPS LCD with a refresh rate of 120 Hz and the battery capacity is 4820 mAh. The price of Xiaomi Mi 10i starts at ₹20,999 for its 6/64 GB variant and goes upto ₹23,999 for its 8/128 GB variant.
Flagship Smartphones (Under Rs 55,000)
Flagship smartphones are basically top-of-the-line models in which we get the latest and best possible hardware a smartphone manufacturer has to offer.
OnePlus 8/8T 5G
In the price segment of ₹40-45,000, OnePlus 8 and 8T both are equally good options. I have used the OnePlus 8 for six months, and it is a great device. It comes with a flagship Snapdragon 865 processor and the display is a 6.5 inch 1080p AMOLED with a refresh rate of 90Hz. The battery capacity is 4300 mAh and it has support for OnePlus's 30W Warp Charging. The OnePlus 8T is a slightly upgraded model, although both the smartphones share almost the same hardware such as processor and cameras. The models differ on design and display, with the 8T coming with an upgraded refresh rate of 120 Hz and an AMOLED display, and a slightly increased battery capacity of 4500 mAh and support for 65W Fast Charging. The current price of the OnePlus 8 starts from ₹39,999 and the 8T starts at ₹42,999
iPhone 11
If you are someone who always wanted to buy an iPhone but felt that it just doesn't justify its higher price tag then the current last generation iPhone 11 is the one you might want to place your bets on. iPhone 11 was launched in 2019 for the starting price of ₹65,000 but it went through a lot of price cuts and now you can get it for as low as ₹48-50,000. Apple's A13 Bionic is still a great processor and it is equally good compared to the current Android flagship processor Snapdragon 865+. Software has always been the iPhone's strong selling point as the iPhone's usually get 4-5 years of iOS updates.
Samsung Galaxy S20+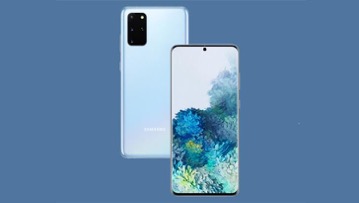 If you are looking for a well-rounded android flagship smartphone under ₹55,000 from a tier 1 brand then the Samsung Galaxy S20+ at a current price of ₹54,999 is a really great option. S20+ was launched last year for the price of ₹73,999 but after a lot of price cuts, the current price makes it a really appealing option. The smartphone comes with a 6.7 inch Quad HD AMOLED Display with a refresh rate of 120 Hz. Since it is a Samsung flagship we do get all the important additional features which we would expect from any flagship smartphone like the official IP68 rating for water and dust resistance and wireless charging. The processor used on the Indian variant is the Samsung's own top-of-the-line Exynos 990 and in day-to-day life usage, the processor would perform as good as any other flagship processor. But if high-end gaming is on your list of priorities, then any Qualcomm Snapdragon 865+ powered device would be a better option over the S20+. Samsung will be announcing the Galaxy S21 series on 14th January 2021, and the pricing is expected to be on the premium side.
Luxury/Premium Smartphones (Over Rs 1 Lakh)
iPhone 12 Pro Max
iPhone 12 Pro Max is currently the latest iPhone Apple has to offer, and a great option for someone looking for a premium smartphone. iPhone 12 Pro Max brings a lot of performance improvements as it is powered by Apple's latest A14 Bionic processor. Cameras have also improved compared to last generation 11 Pro Max and along with that all the new iPhones now have support for 5G.
Samsung Galaxy Z Fold 2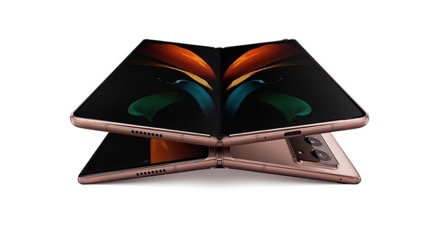 Now if you are looking for a smartphone which is unique and stands out and budget is not a concern then Samsung's foldable smartphone Galaxy Z Fold 2 is the way to go. The previous generation Galaxy Fold was the first foldable smartphone from Samsung but it had some issues with the folding hinge mechanism. The Galaxy Z Fold 2 is a lot more polished and comes with some interesting additional features.
Aniket Pandey YouTube: BlazeTechnica