Upcoming innovations in Smartphones
Smartphone technology has come up with one mind blowing innovation after another year after year. While some of it is just fancy quirks, most work towards optimising your experience of using this device that has effectively and irrevocably transformed our lives. Tech guru Aniket Pandey demystifies some of the innovations that are doing the rounds in the pipeline, and will soon hit our stores too.
Folding/Rollable Display in Smartphones
The display of a smartphone is something we interact with the most, and we have seen smartphone display technology improving leaps and bounds over time. From those old low resolution TFT displays to high resolution Quad HD and 4k AMOLED displays with a faster refresh rate of 120-144 Hz, the experience has become a lot smoother. And it seems that flat and curved displays are soon going to be passe too. In 2018 smartphone OEM's started showcasing their foldable display technology in which you can actually fold your smartphone to use it in a compact form and unfold it to use it as a mini tablet. The first smartphone launched with a folding display was the Royole Flexpai in October 2018.
Later in February 2019, Samsung launched their first folding smartphone which was the Samsung Galaxy Fold.
Since the technology was new and manufacturers were using a plastic display the phones lacked durability, and had some serious issues with the hinge mechanisms. Over time Samsung, Motorola and Huawei, have started coming up with good quality foldable phones, albeit on the expensive side, costing over a lakh. Brands like Xiaomi and OPPO will also be coming up with their folding smartphones soon and in coming years we are going to see this technology getting more affordable.
Apart from folding smartphones recently OPPO showcased their rollable display concept smartphone OPPO X 2021. The smartphone has a motorized slider on the edge and the display can be expanded from 6.7 inches to 7.4 inches. OPPO calls it their continuous variable OLED display. It seems like a development other brands are sure to tap into in the near future.
Under Display Front Camera
Over the last few years, the most popular trend in smartphones has been the bezel-less design in order to achieve that higher screen to body ratio. In trying to manufacture an edge-to-edge design, the front camera cannot be ignored. And to accommodate that, design choices such as Big Notch, Small notch, Punch holes and even motorized pop up cameras have been adopted.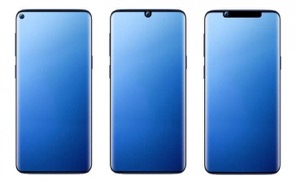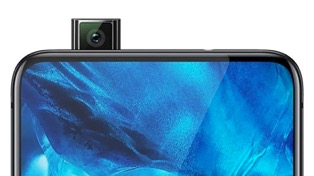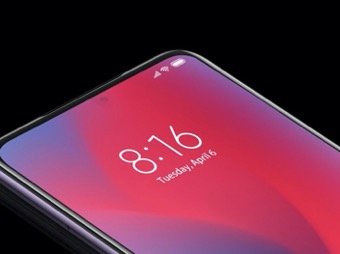 The biggest technology leap after this is going to be the Under Display Front Camera. Xiaomi, Oppo and other OEM's have been exploring this technology since last year, and currently Xiaomi is working on its 3rd generation under display camera technology for mass production. A working camera under a lit up display might sound impossible, but in current generation technology, the small display layer above the front camera uses self developed pixel arrangement which allows the light to pass through the gap of sub pixels allowing every pixel to retain a complete RGB subpixel layout which would eventually produce equally good pictures as a normal front camera.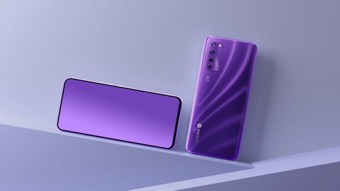 Recently ZTE launched the world's first under display front camera smartphone, the Axon 20 5G. The smartphone does feel like a first generation product as it uses the older generation technology and due to this the front facing camera performance is mediocre. But since this technology is still evolving and getting better over time we might get to see more such under display camera smartphones by the end of this year or in 2022.
Xiaomi also recently showcased their first Quad-curved Waterfall display in their concept smartphone in which the display curves to all four sides with an 88 degree curvature and there are literally no buttons or ports on the smartphone. The design is not very practical but something really unique.
True Wireless Charging
Over the last few years the charging solutions in smartphones have also evolved a lot. Qualcomm introduced its improved Quick Charge Technology, and OPPO has always been ahead in this race thanks to its super fast VOOC charge technology, which can also be seen in OnePlus smartphones where it is called Warp Charge. Current generation smartphones support charging from 65W to a steep 120W. Wireless charging has been in the market for a while now, and has grown faster over the years, making 65W of wireless charging 0 to 100% a half an hour process. Xiaomi recently announced something really futuristic with their Mi Air Charge Technology.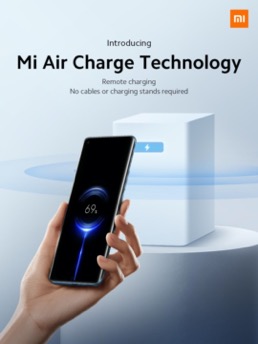 Xiaomi said they are currently working on this technology and with Mi Air Charge you can wirelessly charge multiple smartphones at a time through air without attaching any cable. This is something we all have been waiting for since ages. The tech supports 5W charging, and uses space positioning and energy transmission. There are multiple antennas involved in this process where the main charging station composed of 144 antennas will transmit mmWave (used in 5G technology) and the receiving 14 antennas on the smartphone will convert that mmWave signal into electric energy through the rectifier circuit. The whole process and technology seems very futuristic and fascinating but still there are few health concerns since a lot of radiation is involved.
Graphene Batteries
A battery is one of the most important components in our smartphones with Lithium Ion and Lithium Polymer being the most common ones. Over the years, we have seen manufacturers trying to add higher capacity batteries upto 6000-7000 mAh to achieve at least two days of battery life on a single charge. The biggest problem with these current generation batteries is that they degrade over time and your two year old smartphone won't give the same good battery life as it used to give when it was new. The biggest innovation and improvement in battery technology is going to be the graphene batteries.
Graphene is the thinnest and strongest material on the earth. It contains an ultra thin layer of carbon atoms and it is known to be the best conductor of heat and electricity. A graphene battery will be able to hold 5 times more charge compared to a regular Lithium Ion battery, which means your smartphone could last a week on a single charge, while ensuring extremely fast charging, and minimum degrading over time. Various players are working on developing graphene batteries, and we might see them in action soon.