To Colour Or Not To Colour…
MEHAK WALIA, in conversation with YUSHIKA JOLLY, the founder of Paradyes, India's first homegrown brand that provides semi-permanent, vegan, and cruelty-free hair dyes in vibrant fashion colours. 
To colour or not to colour, that is the question. Hair colouring can be a source of great joy and stress at the same time. Meet Paradyes, the brand that is here to change the narrative around hair colouring for the Indian audience. It's time to cut through the everyday blacks, browns, and blonde to make space for some yellow, pink, red and blue!
In The Beginning
Yushika Jolly, the founder of Paradyes, started the brand with the hopes of giving the market a massive makeover. As for when the idea for Paradyes came to be, she says, "Back in 2013, one bad experience at a salon left me with a head of half bleached hair frantically searching for the perfect blue dye at local beauty shops, salons, and malls. The only colours available in the market were the standard blacks, browns, and reds that apparently 'best suit' Indian hair. Disappointed with the lack of availability of any fashion colours, I eventually settled for a deep brown shade in hopes of finding a way to resolve this unfortunate event on a better day."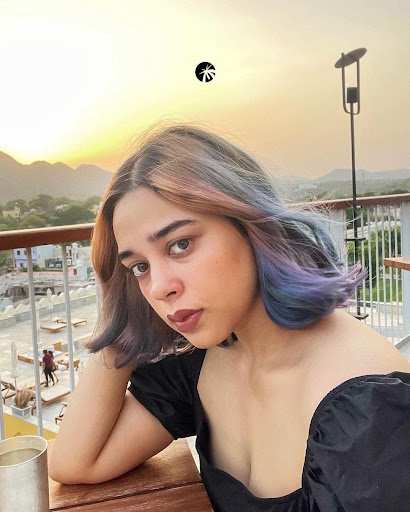 Colouring my hair boosted my confidence and soon became an indispensable part of my self-expression
She further adds, "Having always been fascinated by creatively coloured hair, I started experimenting with my hair by playing around with factory dyes being manufactured by my family business. These were not branded, formulated hair colours, just regular dyes. Colouring my hair boosted my confidence and soon became an indispensable part of my self-expression. I was sure many felt the same way, only being held back due to the societal pressure to look a certain way."
Colouring Your Hair Has Never Been Safer
The Indian Story
Yushika soon found herself researching and experimenting with different brands and types of dyes. "In 2017 when I moved to London, I found a large variety of readily available fashion hair colours at local drugstores. This led to a year and a half of hair colour experiments, trying products from every possible brand available, and weighing the pros and cons. I had become the go-to person for hair colouring advice." The market in India however, continued to fall short of expectations.  "After returning to India, I once again faced the lack of readily available DIY hair colour options. I decided to turn years of experiments with my hair colour into the foundation for the brand that Paradyes is today," she exclaims.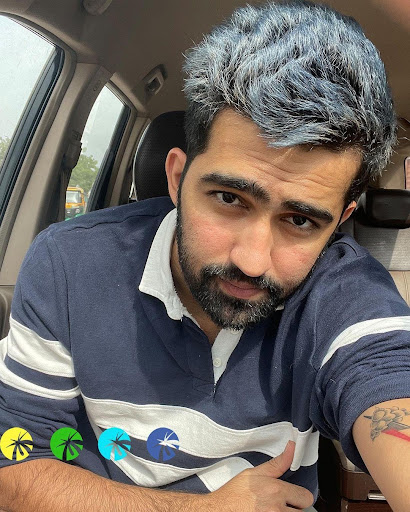 Brands like Paradyes are often perceived as 'rebellious', existing as they are in a culture that continues to be steeped in stereotypes regarding appearances and the urgent need to look 'normal' to be presentable.
Yushika says, "Paradyes isn't against our sanskaar; we stand for self-expression and a confident radiance that allows you to showcase your hair like a jewelled crown. Our colours are ammonia-free, paraben-free, PPD-free, and damage-free, made with amazing ayurvedic herbal extracts like amla, bhringraj, bhrahmi, aloe vera, and hibiscus to keep your hair healthy. It's about time that society rids itself of these taboos and typecasts, one head at a time. Whoever said desi can't go crazy hasn't tried our product yet!"
(Birds of) Paradyes: Pushing the Envelope on Haircare
A Rising Star
Perhaps as intriguing as their products is the name of brand itself. (Birds of) Paradyes is cleverly crafted as an easy-to-understand pun. When asked about the name, Yushika responded with a laugh, "You see, the name just fits perfectly because I believe that, whenever you apply our colours, you're literally in paradise. That is what has made the brand name what it is today."
Whoever said desi can't go crazy hasn't tried our product yet!
Although a nascent brand, Paradyes is already off to a—dare we say it—bright start. Thankful for the brand's supporters and the eager response, Yushika comments, "The audience has been very supportive of Paradyes and they have been giving great reviews too. You should check our Instagram page—people look so stunning in the colours. So yes, the response has been amazing so far and I'm sure it will be even better in the future as it merges better with the Indian mindset."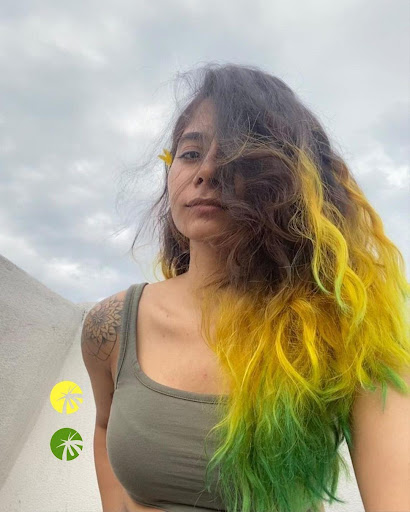 What does she then credit for the resounding success? "Overall, I think people are loving it. It's like a breath of fresh air; people were bored of seeing and using the blacks, browns, blondes, and burgundy. The brand gives them a fresh take on what hair colouring can do for them and what it is capable of."
…people were bored of seeing and using the blacks, browns, blondes, and burgundy.

See Also
On The Horizon
As to what the brand holds in store for the future, Yushika gave a sneak peek into the plans. "We are planning to add a lot more options to our collection. Recently, we have also come up with our conditioner which is great for coloured hair. Apart from this, we are also experimenting with other products like our very own bleach in the labs. It's safe to say that the future is going to be very colourful and exciting for Paradyes users!" she concluded with a cheerful chuckle.
Still pondering if you should take the leap? The answer to your dilemma is simple – it's time to experiment and give yourself the makeover of the century. Paradyes colours are the breath of fresh air that your hair deserves!
More Details at:
Instagram:@birdsofparadyes
Shop at:https://www.birdsofparadyes.com/
Catch The Founder@Yushikajolly