Valentine's day gift guide
With Valentine's Day just around the corner, it's time to turn your attention to the ones you love. Sometimes it's hard to express your love in the right words to your admirer. Fortunately for you, exchanging gifts allows you to channel your romantic side for your partner this Valentine's Day. Unfortunately, gift shopping is always stressful. Do you need help deciding what to buy for your companion this season of love? Surabhi Goel lists a few grand and gracious Valentine's Day gift ideas for your partner to enjoy.
For Her
Finding a sentimental yet lovable Valentine's gift for Her might be challenging. Here are some of the best romantic gifts for your special woman. Some prefer gifts, romantic dinners, flowers, and chocolates while others opt for a more thoughtful item like jewellery, a watch, or some luxurious items. Look through the items listed for her…
Swarovski White Plated Hyperbola Choker
Gifting statement jewellery is simply a cherry on the cake to enhance the beauty of your mate. This choker-style necklace from Swarovski made of rectangle and princess cut crystals in a rhodium-plated setting is a perfect Valentine's gift for her. Refined and elegant, yet dramatic and modern, this necklace can be worn with endless versatility.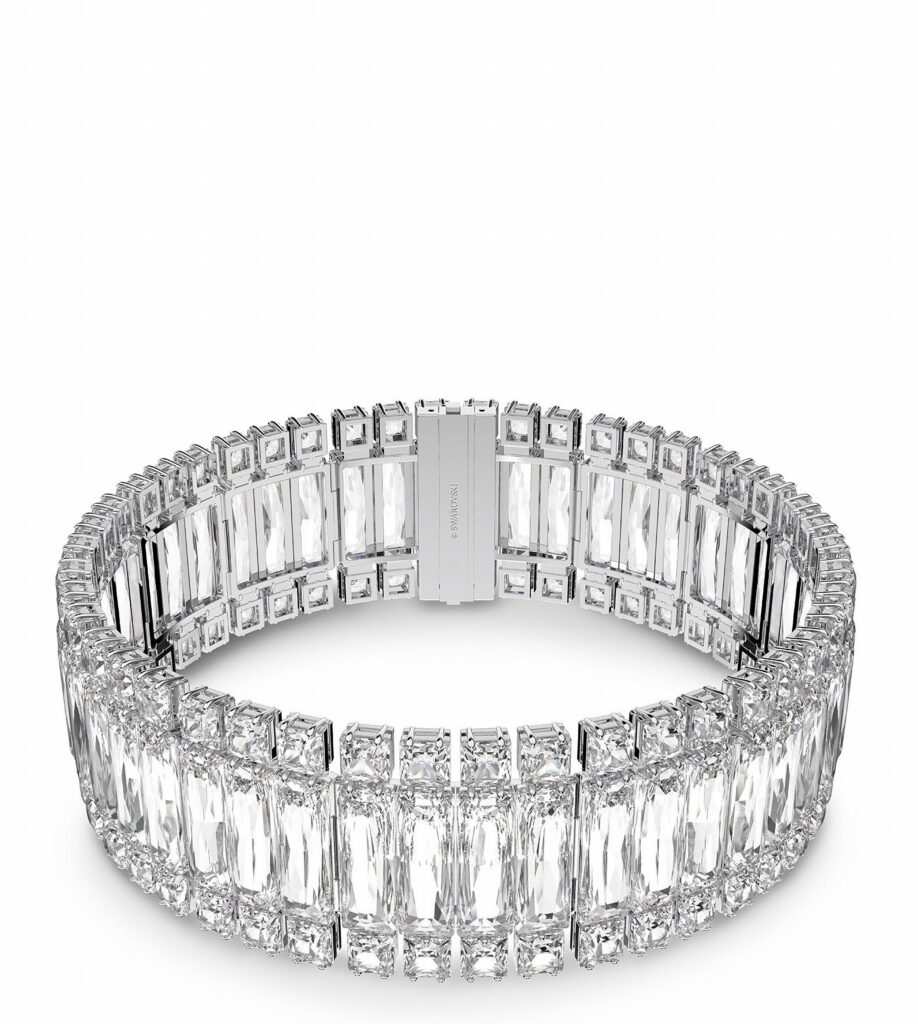 Balenciaga Neo classic Hobo Bag.
With one bag, you can change the outfit of your girl completely. The Neo-Classic Mini Bag by Balenciaga at Le Mill is a contemporary update to the brand's classic design, crafted from deep blue calf leather with silver hardware and a buckle fastening. It can be carried by the top handle or worn on the shoulder with the detachable strap.
Versace VEZ600321 Greca Icon Watch.
Gifting a watch tells your loved ones that you care about them and want to be present in their everyday lives. The Ronda 762 Swiss quartz watch by Versace features a 36 mm dial with a Medusa head and Versace logo at the 12h position and is decorated with the signature Greca pattern. The Greca icon is also on the bracelet, top ring, and dial.
Silhouette 81847620 New York Cat Eye Sunglasses.
Showcase your exquisite choice by gifting this pair of Silhouette cat eye sunglasses that have a sleek frame and are lightweight for comfort. The lenses provide eye protection while also being stylish. The full-rim design adds to its overall appeal.
Memo Paris Irish Oud Escales Extraordinaires Eau de Parfum 75ml.
Memo Paris is a brand that offers unique and complex fragrances composed of the highest quality natural ingredients, focusing on combining Irish leather with an oriental touch of oud. It takes you on a journey through different cultures and locations, from the West to the East and Africa to the Americas.
Dyson Airwrap Multi-styler Prussian (Blue/Copper).
The New Dyson Airwrap Multi-Styler is a styling tool that allows you to curl, shape, smooth, and hide flyaways without extreme heat. It has newly designed barrels with dual-direction twisting capabilities, straightening brushes, and a new Coanda Smoothing dryer with improved Coanda airflow for quicker, better, and simpler styling.
For Him
Finding a clever, sweet, practical, and gentle Valentine's gift for Him is never easy. Selecting a gift for your man while keeping in mind his habits, preferences, and desires are is quite tough, here we have enlisted some of the good gifts to choose.
Oculus Quest 2 Advanced All-in-one Virtual Reality Headset (128GB).
This one is the ideal gift for a man who admires being in virtual reality and is tech-savvy. Oculus Quest 2 is an advanced all-in-one virtual reality system that does not require a PC or console. It has been engineered to adapt to your movements, allowing you to explore games and experiences freely. With Live casting, you can share your VR experience with people around you and meet up with friends in virtual worlds to battle in multiplayer competitions.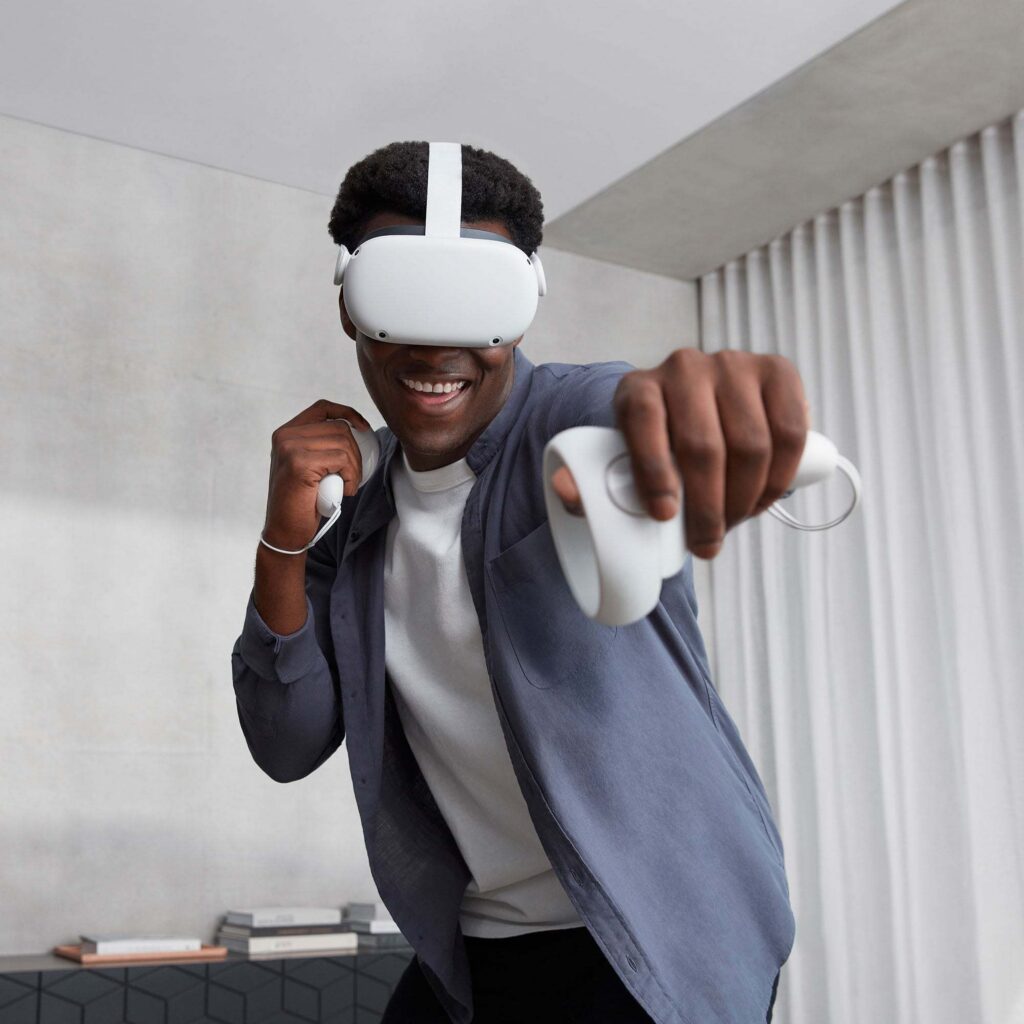 Bartesian Premium Cocktail and Margarita Machine for Home Bar (55300)
Is your soulmate a casual drinker or loves to serve premium cocktails? With the stroke of a button, you can create premium cocktails at home with the Bartesian intelligent drink system. It uses capsules filled with fresh ingredients that are automatically mixed with your choice of spirit, eliminating the need for multiple components, knowledge, time, and mess. The system is designed to create mixologist-approved drinks quickly and conveniently.
Montblanc 118877 Starwalker Metal Ball point pen- Metal (SKU- WP25907)
The new StarWalker collection by Montblanc is inspired by space exploration and celebrates the emotion of seeing the Earth from space. Underneath the Montblanc emblem is a blue translucent dome that represents the Earth rising over the lunar horizon and is part of the design's StarWalker emblem technology. In addition, the StarWalker Metal is made with a platinum-coated barrel and fittings. It's a pen for those fascinated by the cosmos and the idea of walking amongst the stars.
Panasonic ES-LV61-A Arc-5 Electric Razor
It is a perfect Valentine's gift for a well-groomed and graceful man. The Panasonic Wet/Dry Men's Shaver is a versatile shaver that can be used for wet and dry shaving. The 5-blade cutting system has two finishing and lift foils that precisely capture and cut lying hairs. It can be used with shaving lather and even under a shower.
Versus by Versace VEVK00620 Analog watch
Watches are a meaningful gift; once you wear them, you are reminded of the person who gifted them to you. This Versus watch is a high-end, luxurious timepiece with a unique green dial and multicolour bracelet. It also features a date window and is water resistant up to 50 meters.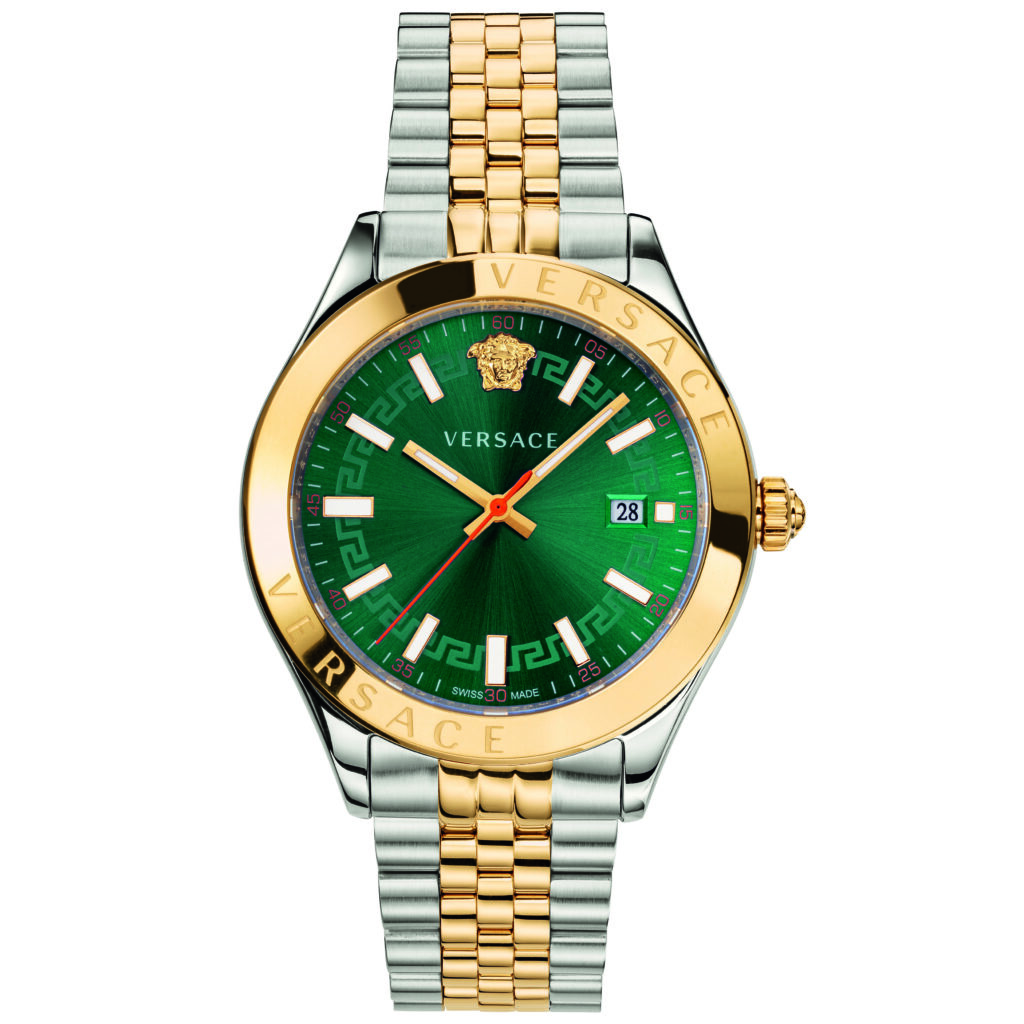 Philipp Plein- Men's black Croc- Skin patterned leather belt
This Philipp Plein black belt is designed for men who value style and luxury. It features an all-over crocodile-skin pattern and a signature gold-tone hexagonal buckle. The strap is made of leather, which provides both durability and sturdiness.