Are Museums on the verge of making a grand comeback?
Do you remember the time when we used to visit museums for our school trips? We learnt so many interesting facts and information about our history, art and culture. Somehow over the past few decades, people have stopped visiting museums and they seem to have turned obsolete. Technology has replaced such types of learning as we can now research and learn everything using our mobile phones or laptops.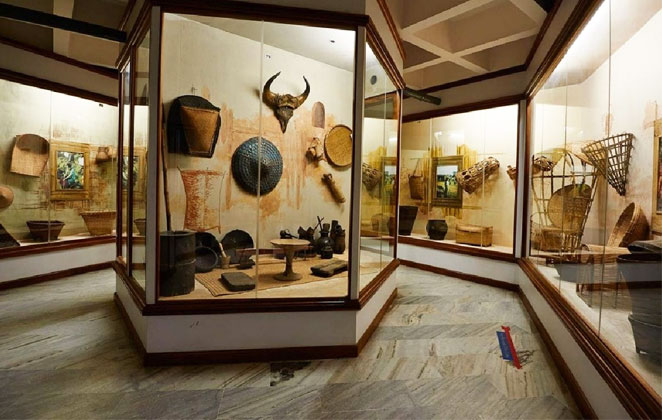 With the Van Gogh 360 show taking over the country, a new trend is emerging. It's turning back time and bringing the crowds back to the steps of the museum. This 18th May, we can finally celebrate Museum Day as it should be, with the general people appreciating these gorgeous places with their infinite wisdom and glory. This museum day has come at the right time, the cusp of the point where they are gaining back popularity.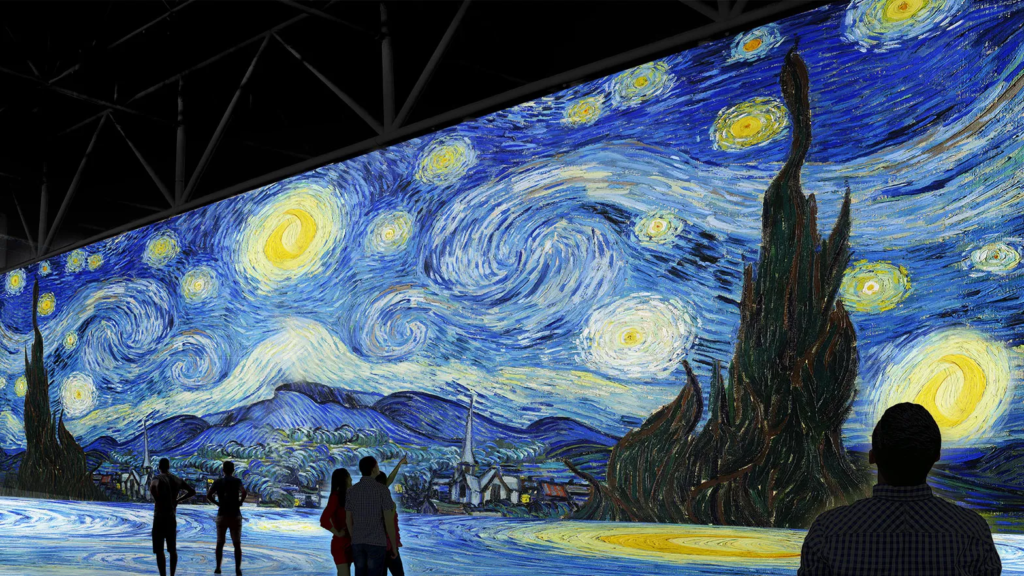 Van Gogh 360 has been a global hit, it can be seen everywhere over social media. It is a multimedia mesmerizing artistic event which displays the astounding creations of the artist. It is an experience filled with colours and allows you to walk inside Van Gogh's most iconic creations. It is a celebration of Van Gogh's work and his flawless art; the event showcases more than 300 of his incredibly outstanding pieces. Now, who can miss such a spectacular event?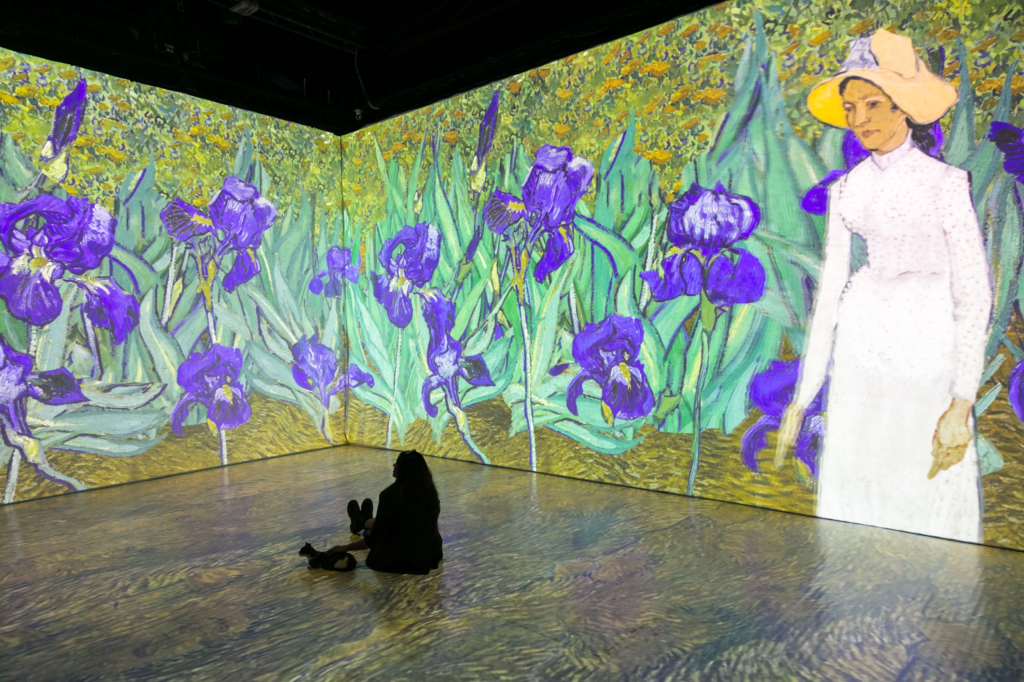 People have rushed to watch the show and experience art like never before, these shows have been or are being organized in multiple cities in India like Mumbai, Pune, Delhi, etc. Van Gogh is helping museums become more than just walls of information and art, it is helping people experience the art. Justifiably people are going crazy over it. The beautiful work of Van Gogh even makes the show a popular spot to go for a date with your lover as it is bringing art out of the canvas and into the hearts of the people. The Van Gogh 360 exhibition made its first stop in India in Mumbai on January 20, where it is a hit. Now, the exhibition has arrived in Delhi and will conclude on April 30. After Delhi, it will soon be organized in Bengaluru, Pune and Hyderabad. If you also are intrigued, then check out this incredible show before all the tickets sell out.
Are you wondering which other museums you should check out, around the country? Mehak Walia lists out some of the most popular museums that you must visit. Many of them offer educational programs like lectures, tours, and other special events to engage visitors and encourage learning. You can get a holistic learning experience at these museums and learn new things with each step. Let's dive right into the list: –
National Museum, New Delhi
This prestigious museum is one of the largest museums in India. It preserves and showcases the cultural heritage of India. Among other artefacts, this museum houses one of the world's best comprehensive collections of Indus Valley Civilization artefacts.
National Gallery of Modern Art, New Delhi
The museum is dedicated to contemporary and modern art. It has a collection of over 14,000 artworks, including paintings, sculptures, drawings, and photographs by not only Indian artists but also some international artists. The museum's collection includes the works of some of the most famous artists including Raja Ravi Varma, Rabindranath Tagore, Amrita Sher-Gil, and F. N. Souza.
National Handicrafts and Handlooms Museum, New Delhi
This crafts museum is focused on showcasing the rich and diverse cultural heritage of India's traditional crafts and textiles. Amidst the varied collection of the museum, some of its most famous items include Rajasthani textiles, Kutch embroidery, Madhubani paintings, and Banarasi silk saris.
See Also

Indian Museum, Kolkata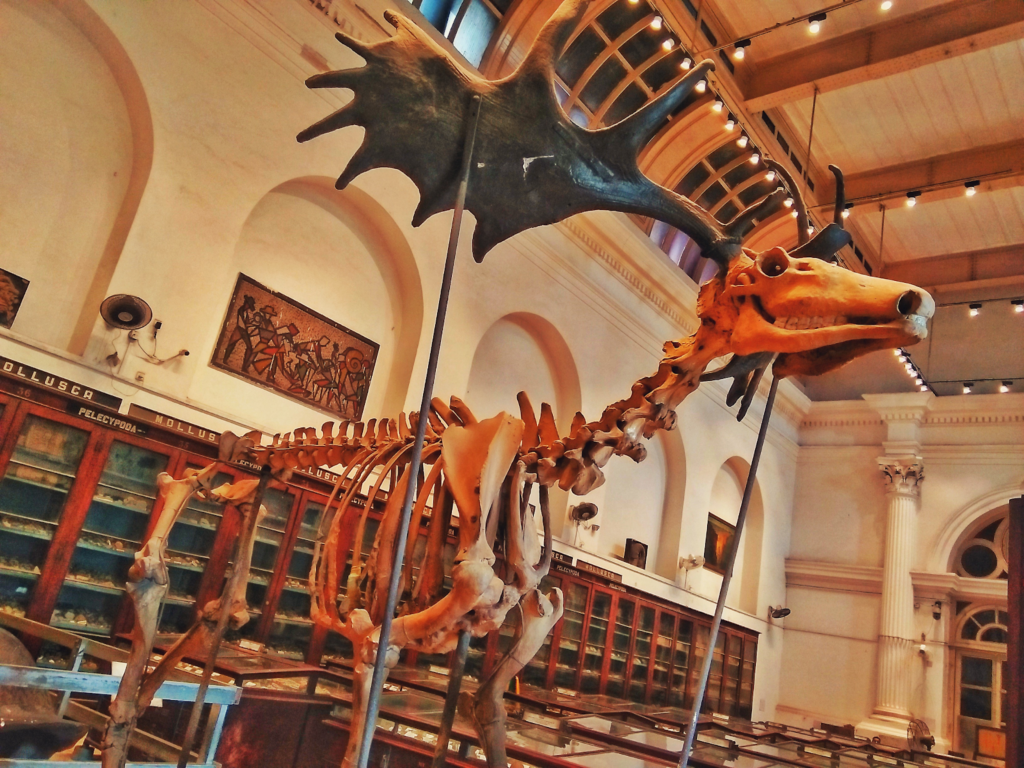 This museum was established in 1814 and it is one of the oldest and largest museums in India. The museum displays an extensive collection of fossils of dinosaur skeletons, also the remains of prehistoric animals and others. Its collection also includes ancient sculptures, coins and metalware, paintings, and manuscripts.
National Science Centre, New Delhi
This museum is one of the largest science museums in India. It has over 400 interactive exhibits and hands-on displays which cover a wide range of scientific and technological topics, including physics, chemistry, biology, astronomy, and more. Its most popular interactive exhibits include displays on human anatomy and physiology, displays on renewable energy sources, and interactive simulations of various scientific phenomena.
The Government Museum, Chennai
This museum was established in 1851 and is among one of the oldest museums in India. It is housed in a beautiful building which was designed in Indo-Saracenic architectural style. This museum has a vast collection of artefacts and artworks that span a wide range of subjects, including archaeology, geology, numismatics, botany, and zoology. Some of its most notable items include ancient sculptures, bronze icons, coins, and natural history specimens.
India In Fashion Exhibition at Nita Mukesh Ambani Cultural Centre, Mumbai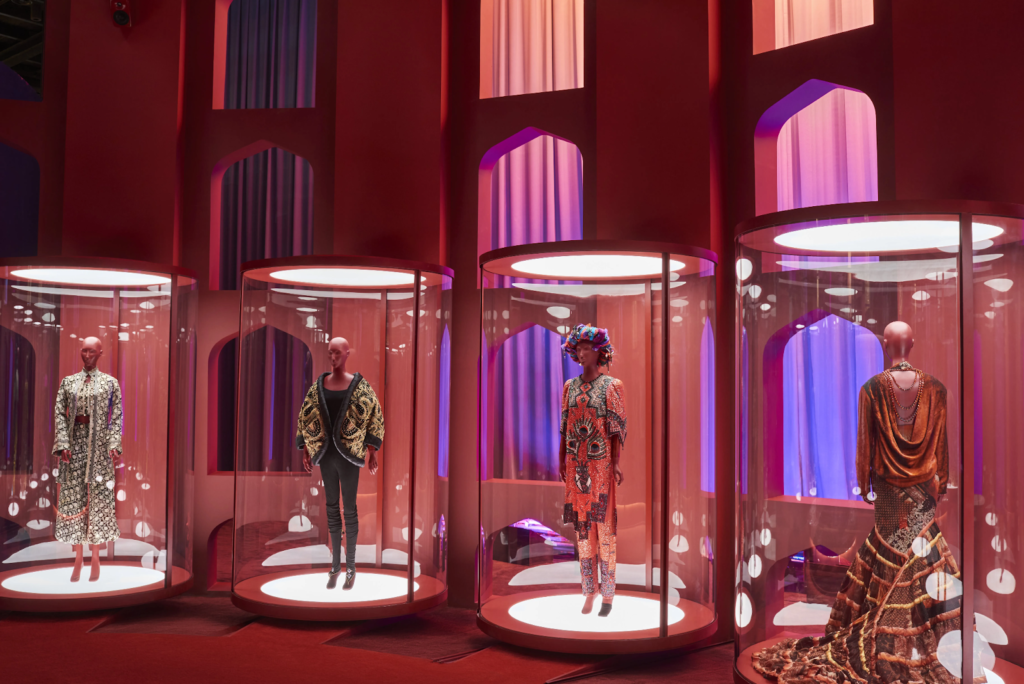 This awesome new cultural centre has been in the news for the fabulous gala evening that they had for their opening but that isn't the only special thing about NMACC. Its art exhibition called 'India in Fashion' explores the layered impact that traditional Indian dress, textiles and craft have had on the international fashion sensibility since the 18th century. It also has some fan-favourite outfits to surprise and dazzle you which is what makes it a must-visit event.