Join The Rainbow Party: LGBTQIA+ Friendly Bars & Cafes In India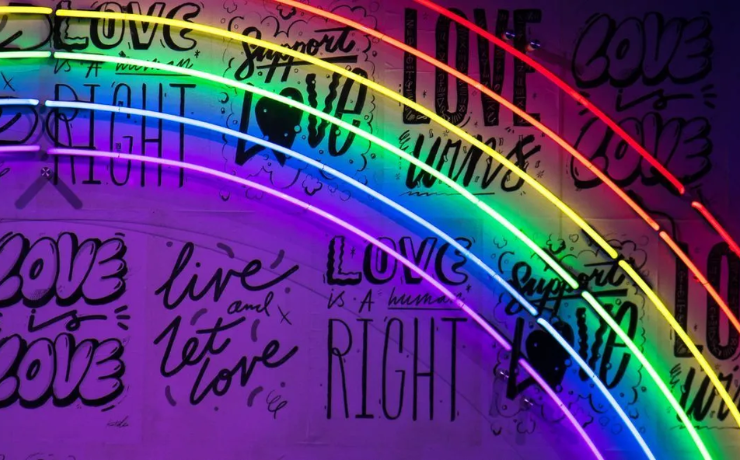 We are stepping into a world where equality and inclusivity are no longer distant dreams, but instead, the shimmering horizon that we strive to reach. As we embrace the winds of change and the sun-soaked days of June, also known as Pride Month, it is time to honour and celebrate the vibrant diversity of our identities. So, here are some awesome places you should explore. Let us bite right in.
1. Kitty Su, Delhi, and Mumbai
This hotspot is the ultimate destination for a wild party experience. With internationally renowned music artists, funky interiors, and a freaky atmosphere, it is no wonder Kitty Su is hailed as one of the best nightclubs. It proudly embraces the LGBTQIA+ community and hosts inclusive events, like unforgettable drag shows, Thursday Nights, Cotton Candy (ladies' night), etc. Be ready to unleash your inner diva, dance to world-class beats, and revel in the joyous, liberating ambience.
Timings: 10:00 PM onwards (closed on Monday)
Price for two: ₹4,000
Recommended Dishes: Signature cocktails, finger food
2. Depot 48, Delhi
A cosy yet lively and vibrant cafe, Depot 48, emanates an atmosphere of joy and love. This contemporary music-themed eatery offers a delightful menu featuring Tex-Mex, burgers, and international dishes, catering to a variety of tastes. What sets it apart is its proud ownership by the LGBTQIA+ community. It hosts exciting drag events leaving guests mesmerized and entertained. On Pink Thursdays, guests can enjoy half-priced cocktails, adding a special touch to their experience. With a rooftop that screams 'Instagram me, darling!' this place is a haven for creating unforgettable memories filled with live music performances, delicious food, and sheer enjoyment.
Timings: 12:00 PM – 01:00 AM
Price for two: ₹2,000
Recommended Dishes: Range of pizzas, refreshing cocktails
3. Rudy's Bar and Grill, Goa
Discover the hidden gem of Goa, Rudy's Bar and Grill, located in the lively streets of Little Vagator. Housed in a beautifully restored Portuguese villa, this charming cafe offers a backyard that will transport you to a magical forest. What makes Rudy's truly special is its commitment to inclusivity. It warmly welcomes your pets and embraces the LGBTQIA+ community, creating a welcoming space where everyone can come together and have a fantastic and relaxed time. Rudy's Bar and Grill is the perfect destination for anyone seeking a place of coastal paradise in Goa.
Timings: 05:00 PM – 12:00 AM
Price for two: ₹1,600
Recommended Dishes: Seafood, tiramisu, and juicy burgers
4. People's Choice Cafe, Hyderabad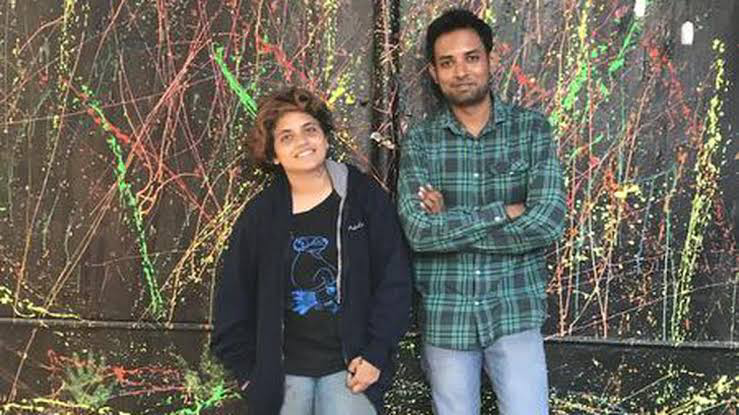 In the heart of Hyderabad, prepare to be dazzled by the vibrant and sassy People's Choice Cafe. This inclusive hotspot welcomes the LGBTQIA+ community with open arms, offering a cosy ambience and a diverse menu to satisfy all cravings. Get ready for a whirlwind of excitement with their line-up of open mic nights, poetry slams, and fascinating discussions that will keep you engaged. But wait, there is more! The café's humble exterior explodes with a burst of colourful neon splatters, while inside, a retro-themed first floor awaits, designed to suit the founder's love for retro music. With weekly surprises and a 'human-friendly' atmosphere, People's Choice Cafe proudly stands as Hyderabad's first-ever LGBTQ+ cafe, ensuring there's always something new and fabulous for you to try.
Timings: 3:00 PM – 9:00 PM
Price for two: ₹500
Recommended Dishes: Coffee, pancakes, and Sunday special Raniow menu
5. PDA, Delhi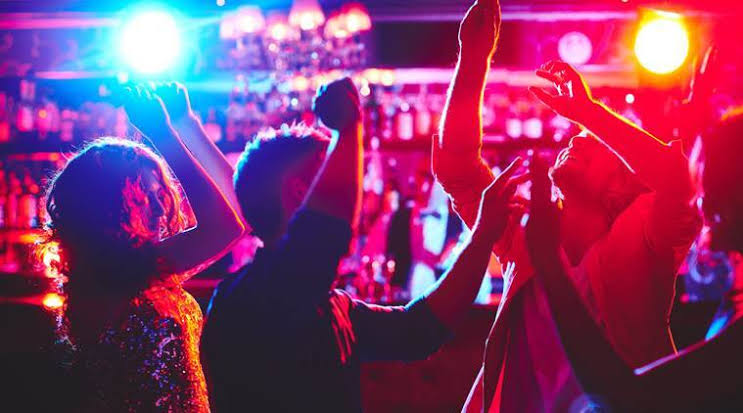 This chic bar is all about celebrating love in its many glorious forms. With its trendy decor, electric ambience, and welcoming vibes, PDA sets the stage for unforgettable socializing experiences, where you can enjoy live performances and sip on cocktails that match every mood, as they claim. So, whether you want to unwind or let your hair down, rest assured that PDA will embrace you and your crew with open arms. Make sure you attend the Rainbow Thursday hosted every week.
Timings: 12:30 PM – 1:00 AM
Price for two: ₹2,500
Recommended Dishes: Pizza, Cocktails
6. The Ghetto, Mumbai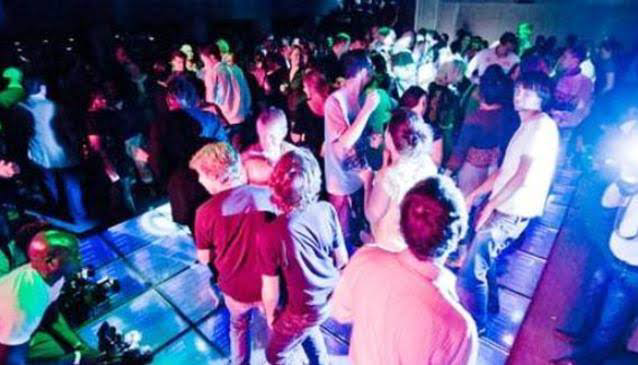 Celebrating 27 years of non-stop fun, The Ghetto Club is an inclusive space that boasts pocket-friendly drinks. What more could you want in a club? The Ghetto Club has everything you need for a wild night out with friends. The pool table, dim neon lighting, and graffiti-filled walls create a 'cool' and edgy ambience. And with the best of 90s music playing in the background, you are sure to have a blast. Don't forget to grab a beer and mingle with the crowd.
Timings: 7:00 PM – 1:00 AM
Price for two: ₹2,000
Recommended Dishes: Cocktails, Pasta
7. Summer House Cafe, Delhi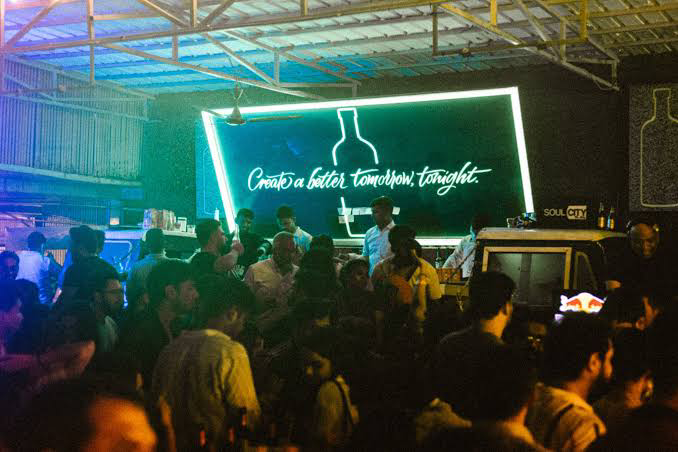 Look no further if you're looking for a cafe that radiates sass and style. This establishment screams chic, thanks to its high-seated wooden seats and benches and a bar built of minivan shells. Don't be misled by its laid-back feel; it gets crowded on weekends, so get there early. And whether you enjoy live music, gigs, or discussions, you're fortunate because the scene is always set. This cafe goes above and beyond by welcoming the LGBTQ+ community and holding LGBTQ+ galas. Saturday nights are 'Love Saves the Day,' a musical, cultural, artistic, and, of course, romantic festival. It also holds the infamous Karaoke Mondays.
Timings: 12:00 PM – 1:00 AM
Price for two: ₹2,500
Recommended Dishes: Pineapple Chaat, Rocket Pizza, Soya Tikka Roll, Banoffee Pie
These bars and cafes stand tall as beacons of acceptance, providing a platform for revelry, entertainment, and the forging of genuine connections. So, during this Pride Month, venture out and embrace the vibrant vibes of these LGBTQIA+-friendly establishments. Celebrate your true self, because you deserve to be acknowledged, listened to, and showered with love simply for unapologetically, being you.