The Pandemic Changed My Life!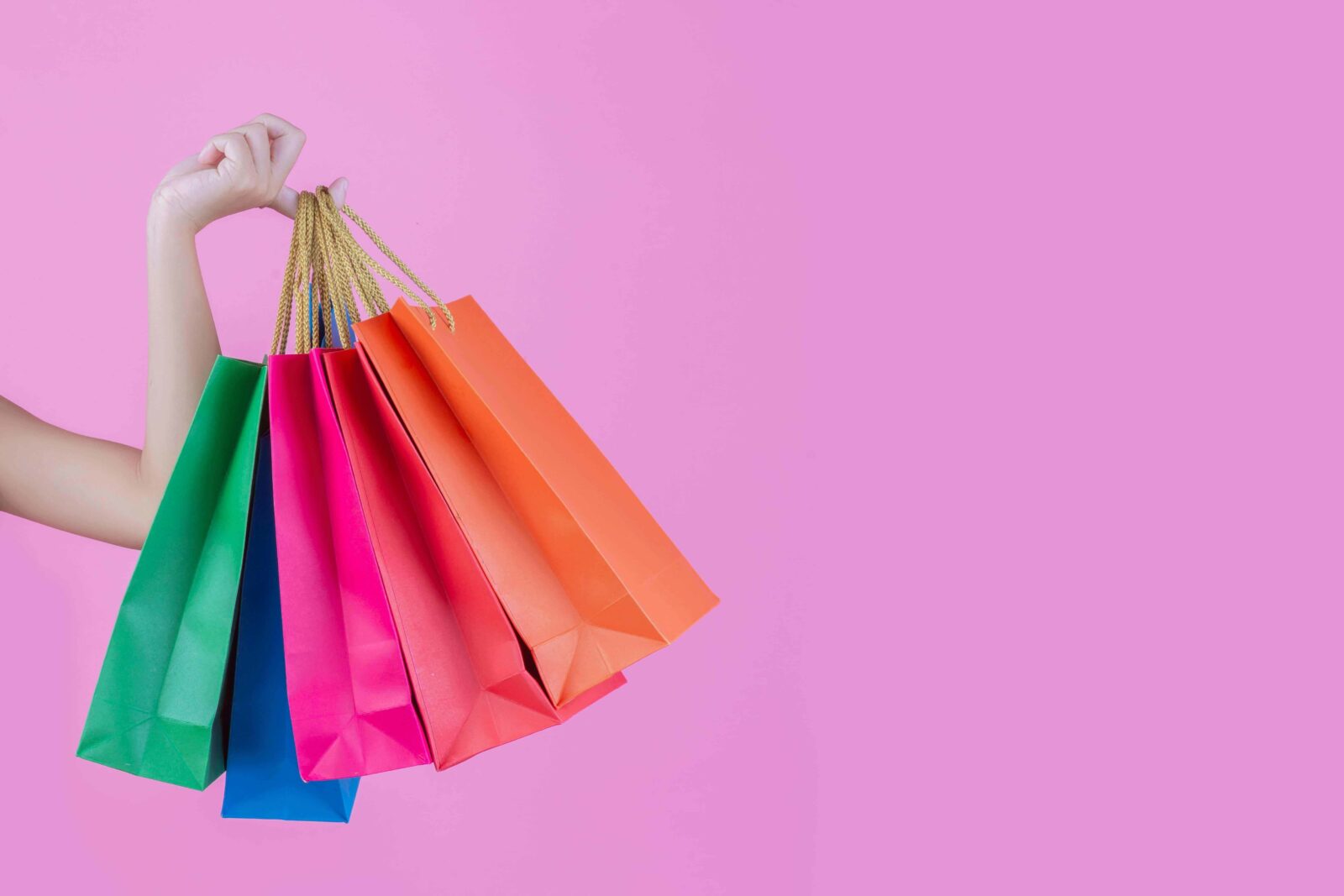 MEHAK WALIA, in conversation with shopaholics who swear that the pandemic has given their shopping habits a glorious makeover.
At this point, we can all agree that the pandemic has fundamentally changed our lives, never to be the same again. The lack of social interaction in physical settings has changed the way we shop, and the kinds of things we think we need. Or has it?
You see, having witnessed dramatic changes in our shopping behaviours has changed us as people too. After indulging in conversations with some shopping-lovers, we have landed up with some juicy confessions in our bags, describing how the pandemic and the lockdown has turned everyone's lives upside down. Are you ready for some juice? Dive right in!
A Pleasant Surprise
A published author of award-winning books and the Editor-in-Chief of a monthly magazine called Intriguing Imagination, Mansi Narula Kashyap has a great style and loves shopping to the core. "My wardrobe has a mix of black short dresses, whites for formal events, flowery prints for the sunny days and warm solids for the winter season."
When the pandemic struck, she hated the feeling of being stuck inside misses going outside and shopping dearly. she said, "I missed going to the malls and picking up clothes myself and then have a good time eating ice-creams or getting a Starbucks. But I know how unsafe it can be right now."
However, she was met with a pleasant surprise during the pandemic, "To be honest, online shopping changed my life. I found some good options online for my skin-care routine and make-up. Like, I found the best lip lacquers at Kylie Cosmetics and the best sunscreens were also available online!"
Her favourite thing to shop for? "I feel shoes create a style statement with the kind of dress you are wearing so I focus on the entire look when I shop."
Brand Spotlight:
Favourite brand discoveries in the pandemic? "I have discovered some great brands. Salvatore Ferragamo and Coach for bags, New York and Company, and Armani for casual tees and of course, Zara for jeans and skirts along with Michael Kors, and Clarks, who have some great comfy shoes for your soles. If you love makeup, you must try Inglot and Kylie Cosmetics for lip colours!"
The Shopaholic Soul Lingers
Well-known spiritual coach, tarot reader and numerologist Serrenee Khinda believes that she's a major shopaholic with a secret style statement. "I like to buy ageless fashion pieces in the majority. Shopping helps me release my stress but it's also a pocket cracking habit, no lying about that."
The closing down of malls and shops have not changed her shopaholic ways. "I was happily shopping online throughout the pandemic. The lockdown didn't shatter my shopaholic soul as many online stores were helping me find essential fashion pieces for my wardrobe."
Brand Spotlight:
Serrenee has found various amazing brands on her shopping journey in the pandemic-laden world. "I have discovered some amazing timeless fashion hubs that you must try, like H&M for comfy wear, Zara to top up your casual looks, Crocs for regular sliders and of course, Hidesign for bags. These are easily available online and wouldn't disappoint you."
The Thrifty Twist
17-year-old student and content creator Yuvraj is super passionate about fashion and breaking the stereotypes around it. He says, "The idea of creating wonders on a body just by using fabrics and accessories is what calls to me the most. It's like a piece of kid's clay that you can turn into any desirable form."
Yuvraj felt awful when the stores closed down due to the pandemic but dealt with it in his own way, "Unfortunately, when COVID-19 struck, all malls were shut down. But I didn't let that become a problem because I realised that online shopping had turned its way up. Now, digital shopping is at a great position; it has become the best way to shop, keeping all the COVID measures in mind with safety."
Brand Spotlight:
What are the most recent discoveries that are exciting? "I started discovering thrift stores which I would have otherwise not found out. You can find them easily on Instagram like Curated Findings, Bombay Closet Cleanse, Shop With Love, Lust Thrift, Lulu Thrift and others. I even started buying a lot of H&M, it's a common yet amazing brand. I also got a lot of pride related clothing from Kook N Keech in June. These brands will cater to all your clothes need in the best way possible."
The Golden Discoveries
Ishmita, an 18-year-old plus-size blogger, content creator and body-positive influencer fell in love with shopping in her childhood. "I have always loved going shopping for clothes. One of the reasons I love shopping so much is the trial rooms where you can just try on different outfits and feel good about yourself."
She was overcome by sadness when she realized that all the stores and malls were closing down, "I was pretty upset that I couldn't go to malls anymore, although online shopping was good, I could never trust new brands enough before the pandemic. I used to go to Shein which has now closed. Online shopping hubs like Myntra were the only shopping sites that became my go-to. This was until I spent a lot of time finding well-trusted sites which would have trendy plus size clothes. It took a lot of research but at last, it was worth it."
Brand Spotlight:
Brands to look out for? "I managed to find brands like Bonkers Corner, H&M, Max, Ajio, Samshek Unicorn, Diamond Lady and Lea Clothing Co. They have great products and were golden discoveries for me."
The Lucky Lot
Sangeetha Alwar, who lives and practices in Bangalore/Mysore, is a self-taught artist and illustrator by night and a professor of English by day. She shops when getting something new becomes an absolute necessity and describes her fashion style as simple yet elegant. "I only buy when I feel I need something new in my wardrobe. It can be fun but, I mostly upcycle clothes whenever I can."
Unlike the others, the pandemic did not seem to affect her shopping habits at all. "Seeing as most of my shopping was online, the pandemic did not affect me too much. I did buy a couple of clothes online over the past two years but this wasn't much of a coping mechanism, it was normal for me as I was already used to this," she exclaimed.
Brand Spotlight:
Any brands to suggest? "I'd strongly recommend the Mul Cotton sarees from Suta Bombay, they are my go-to. You need to try them."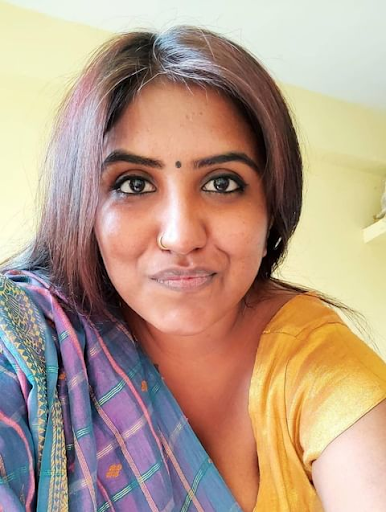 Do you have a massive urge to give in to some great retail therapy now? Ready. Set. Shop!
Like the styles you see? Find out more at their handles on Instagram!
Mansi Narula Kashyap @authormansi_nk
Serrenee Khinda @tarotreaderserrenee
Yuvraj @yuvi.groovy
Ishmita @ishmitapuri
Sangeetha Alwar @ms.alwar