Tips For Choosing The Proper Foundation Shade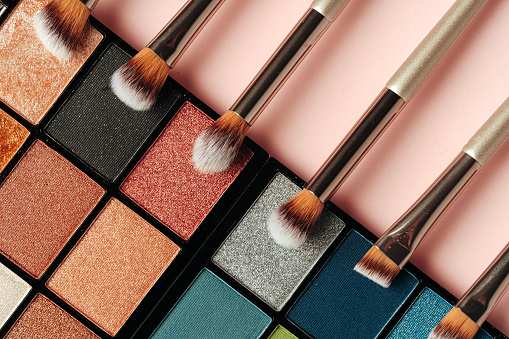 Each of us here enjoys donning make-up, getting dressed up, and presenting ourselves in the finest light possible. Whether you enjoy putting on make-up or not, a simple application of foundation is occasionally required. An important question then arises: How do I choose foundation shades? This is a problem that necessitates careful examination.
The objective is to pick a foundation that matches your skin tone. Hashtag offers a few recommendations to assist you to pick the ideal foundation hue to guide you to reach your objective.
WHAT IS FOUNDATION Shade?
Foundation is the makeup core that is used to conceal flaws and level out your countenance so that you can layer the entire makeup look on a consistent texture.
WHY IS IT IMPORTANT TO CHOOSE THE RIGHT FOUNDATION SHADE?
Using a foundation that does not compliment your face looks strange and makes you look like you are wearing a disguise. It is imperative to apply the perfect foundation shade since an improper foundation is noticeable and won't provide a good surface for the remaining makeup look.
HOW TO CHOOSE FOUNDATION SHADE FOR YOUR SKIN: TIPS
Now that you've determined the importance of choosing the apt foundation shade, we present you with 4 important and doable tips on how to choose the right foundation shade.
Skin tone or skin complexion determination: Knowing your skin complexion is a fundamental step in selecting a foundation. It will assist you in selecting the ideal foundation hue for you. Begin by determining if you have a cold or warm skin tone. Take note of your eyes and hair colour. They can help elucidate your tones. An alternative method to determine skin tone is to see if you tan or burn in the sun. You have a warm tone if you get tanned. You are likely to burn if you have a cold complexion and pale skin.
Choose the sort of finishing appearance you want: The following step is to decide what type of appearance you desire. Look for a finish that piques your interest. A finish is just the gloss that a foundation product creates on your skin. There are dewy, matte, semi-matte, and radiant finishes, each of which is lovely in its way. However, whether one is better for you is determined by the look you choose.
Choose a shade that complements your skin complexion: The neckline and jawline are the greatest spots to see if a base is a perfect fit for your complexion. The right hue will integrate with your skin tone and will not render your appearance dreadful. If it leaves a pale tint on your complexion or makes you appear darker, it's the wrong colour. During summers and winters, don't ever be scared to blend two distinct hues. This is especially effective considering your skin tone fluctuates throughout the year and in multiple locations of your face.
Take assistance from a skilled practitioner: You'll discover excellent support from pros who will aid you. This is extremely useful for all of you newbies. Some firms also provide samples to prospective clients, which they may use for a short period in reflections and varied settings to evaluate how it pictures. Professionals usually do not suggest purchasing a foundation online as the tones may vary for different brands.
HOW TO APPLY FOUNDATION
The following steps aid you in understanding the foundation application for a natural look.
Our skin is susceptible to large amounts of pollution, dirt and dust. Hence, washing your face before the foundation application is mandatory. Before wearing foundation, you must wash your skin using a makeup remover. This is the initial step in preparing your skin to be a flawless surface for the cosmetic items that will come next.
Preparing your skin is the following step. In this step, you must moisturize your skin, so that it is rejuvenated and nourished. Moreover, to attain a natural look, skin prepping plays a vital role. This technique will protect your skin from seeming dry and brittle and will provide your foundation with a non-cakey texture. Let the cream soak into your skin for around 8 to 10 mins before continuing. This makes a huge impact on how the foundation looks on your face.
See Also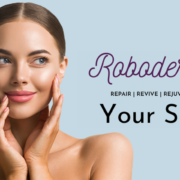 Here we begin with the makeup procedure. The first product that should be applied is a primer. Primer and moisturiser are two very distinct products that perform separate functions yet are both highly vital. Pick a good silicone-based primer to assist you to achieve a seamless, clear skin appearance on your face.
Begin by covering your face with a base and blending it in the outward direction of your face. If you notice any spots, these would be removed by the incorporation of a sponge. After you've done your foundation using a brush, dab a moist beauty sponge across your face. Make sure to avoid swiping the sponge, as this may rip the foundation off your skin and result in an uneven look. This method guarantees that the foundation blends into your complexion and appears natural!
Fixing your foundation is critical, particularly for oily skin. Simply take a little amount of the compact powder on a wide plush cheek brush and softly brush it on the regions that are prone to get greasy. This would not only keep your base and fixer intact, but it will also keep the foundation from wrinkling and smudging up after several hours of usage.
Now that you know how to choose the right foundation for your skin type, keep these tips in use and ace your look like never before!