5 Home Bakers in the NCR with the Most Scrumptious Cakes.
If you're in Delhi, and craving the perfect piece of cake, then you have no reason to despair. The NCR is bursting at the seams with some fantastic new home bakers post-lockdown, who are bent on delivering restaurant-quality delights from the warmth of their home kitchens. Nikita Kabra lists five such bakers who have created a name for themselves with some impressive offerings…
Shikha Khullar – Not Just Cakes by Shikha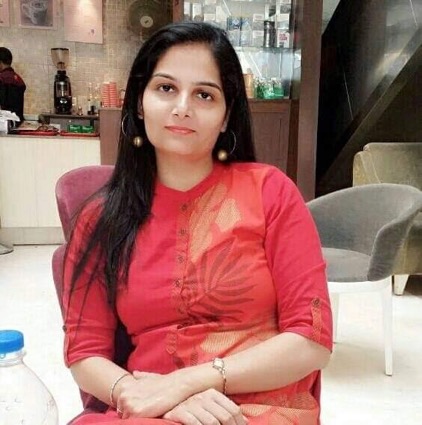 A commerce graduate, and a diploma holder in foriegn languages, Shikha's urge for baking began by admiring astonishing cakes put together by well-known bakers from around the world. A self-taught baker, and mom to two girls, she chose to stay at home after the birth of her daughter. Hooked onto stunning baking creations on YouTube, she started experimenting with recipes from different baking blogs. She decided to give this service a shot, and soon discovered that her forte was meticulously handcrafted whipped cream cake with fondant accents. Shikha strives to use natural and homemade ingredients. Her offerings include cupcakes, cakesicles, fudges, brownies, truffles, and chocolate bombs, and savoury buns and breads with special fillings. She was recently selected amongst the top 25 home bakers in NCR by homebakers.co.in. She credits continuous support from her husband, family, and friends that helped her never look back.
Best-selling flavours- Black forest cake layered with homemade strawberry compote, dark chocolate mousse made with silky smooth couverture mousse, Rasmalai fusion flavoured cake
Price – Starts from 1400/- per kg (cream-based designer cakes).
For orders – 98109 07017
Facebook – Not Just Cakes – Home
Instagram – @notjustcakes_byshikha
Niharika Sinha – Butter Bear. Bakes
This super-talented baker is an MBA by profession and has a Diploma de Patisserie in Pastry Arts from Lavonne Academy of Pastry arts & Baking science (Bangalore). Niharika shares that fascination for baking began by watching her mother bake when she was a kid. She would make incredible cakes for their birthday not just in terms of flavours, but would turn it into an amazing version of a hut with garden or butterfly shapes, "I would imitate her techniques growing up, and would dream of opening an Enid Blyton-esque cafe someday. But like every working professional, that dream was side-lined. Finally, a bad day at work pushed her off the edge, and she took the plunge into pastry school.
Never afraid to try something unconventional, Niharika has been delivering delectable desserts for two and a half years now. She believes in celebrating familiar and homely flavours. Tea cakes, cookies, lemon blueberry cake, muffins mainly govern her menu, apart from indulgent brownies, frosted cakes and cupcakes in some unique flavour combinations. One of her go to items is Belgian Chocolate brownies.
Best-selling delicacy – Dark chocolate frosted cakes.
Price Range – Starts from ₹1000 per kg
For orders – 9953963202
Facebook – butterbear.bakes
Instagram– Butterbear (@butterbear.bakes)
Khushboo Sharma – The Sugar Slide
Despite completing her Masters in Forensic Science, Khushboo was passionate about creating edible works. She puts her heart into baking something really incredible in taste and design for her clients. "It was never my dream to be a baker, but watching baking shows and trying recipes from renowned chefs built my interest. Surprisingly, my baked titbits began gaining accolades and appreciation from everyone. The bazinga moment was when my friend loved a cupcake so much that she paid me for it!," exclaims Khushboo. And thus, Sugar Slide began in 2017, delivering handcrafted cakes which are 100% eggless.
i might bake less cakes but cakes that go out of my kitchen are of the highest quality possible, never compare yourself with the commercial bakeries, and practice is the key to ger better"
Khushboo experiments with cool patterns, textures, and designs constantly trying to give her customers something new. "It doesn't matter if I bake less cakes in a day. I want to make sure that I uphold the quality of every cake that leaves my kitchen," she insists. Some popular creations include desserts like banoffee pie, tiramisu, tres leches, fusion desserts, biscuits, macarons. She avoids using premixes, and opts for fresh ingredients.
Best-selling delicacy – Banoffee pie cupcakes
Price range – starts from ₹300 – ₹350 (box of cupcakes)
For orders – 9599150623
Facebook The Sugar Slide by Khushboo
Instagram – @thesugarslide
Vibha A Kumar – Sweet Petite by Vibha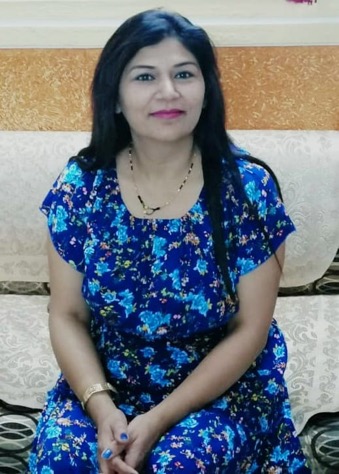 From an IT professional to a fine cake artist, Vibha shares that the venture Sweet Petite began 2 years back when she started indulging her son with healthy bakes straight out of the oven. When her husband happened to take some of her cakes to office, it was the compliments that she received from perfect strangers that compelled her to transform into a full-time home baker. She combines the natural aroma of fresh ingredients, and is inspired by flavors found in her kitchen.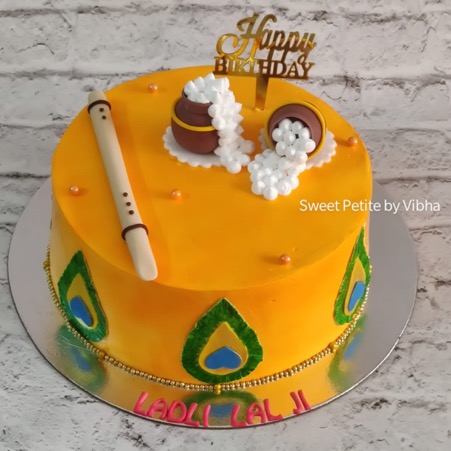 A self-taught baker, she bakes everything from scratch, and avoids using preservatives and chemicals. "I spread slowly via word of mouth, and the demand is huge right now," shares Vibha, whose USP is her innovative blend of design and flavour. "Baking is therapeutic to me, and I feel satisfied when clients say that my cakes made their occasions extra special.
In her gateau, Vibha always prefers to use seasonal fruits and homemade compote. Her basket of offerings includes customised cakes, fondant accents, cup-cakes, cheesecake, nankhatai, and tea-time cakes.
Best-selling delicacy – Strawberry cheesecake
Price Range –Starts from ₹1200 per kg
For orders – 9891745027
Instagram – Sweet Petite (@sweetpetitebyvibha)
Pooja Saraswat Jetly – The Minstreat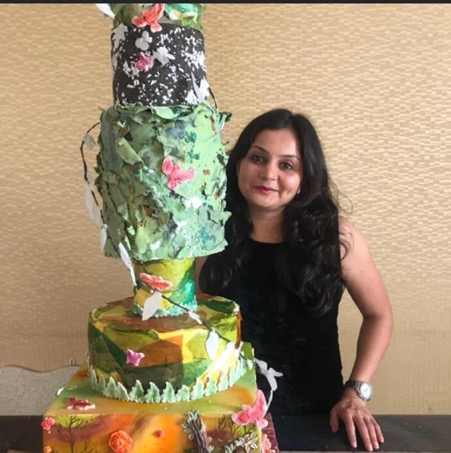 Pooja is a practicing Buddhist, a commerce graduate, and was working in a UK-based buying office. Once on-request by her son, she baked a two-tier cake for his friends. To her surprise, the kids loved the cake, and she immediately received two orders back-to-back. "That was a bingo moment for me, and I never looked back from there. I now am a certified wedding cake artist from Polka Dots, Mumbai, and I work to keep upgrading my skills by following top Indian and International artists," shares Pooja.
The Minstreat offers a special luxury range where each cake has about four to five elements, and is a must-try.The imaginative baker also has amazing flair for mixing and matching flavours in her offerings. She uses all premium quality, natural ingredients and has a fine selection of gourmet cookies such as toffaple cookies, maple sable with plum confit, boozy cakes, plum cakes, and rum balls.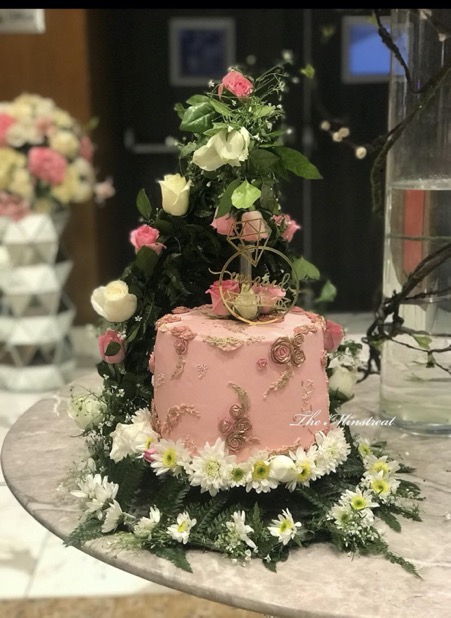 Best-selling delicacy – The Magnifico, Go Figgin' Nuts, Tropical island, and Citrus Blu
Price – 2000/- kg (luxury cakes)
For orders – 9891472397
Facebook – The Minstreat
Instagram – @the_minstreat