Ahan Shetty – Meet the aspiring Military Man turned Actor!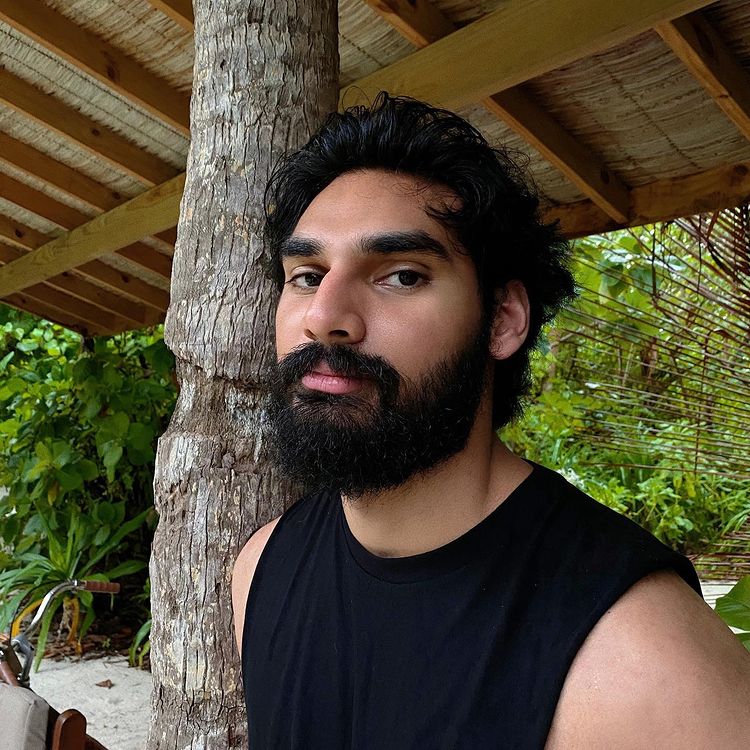 With rave reviews constantly pouring in, Ahan Shetty has become the man of the hour! In an exciting interview, Tapasvi Vibhute speaks to the freshly minted star kid on his debut and the goals ahead.
One of the most promising debuts of this year has been that of Ahan Shetty. 2021 saw him make his official entry into the industry with the Milan Luthria film Tadap. The entire Shetty clan, right from Suniel, to Athiya, to now Ahan, have been doing wonders on the work front. Post his debut film's release, the newest Shetty on the block has received great reviews from the audience. We roped him in for an exclusive interview to talk about his experience working on his debut film, the family's reactions and much more!
What was the response like from your family on your debut film?
Their reaction was very emotional. Mom was emotional, Dad was happy, Athiya was also happy. So overall it was a great response.
Many say you resemble your father a lot. Do you agree?
A lot. I'm my father's son, so I do have a lot of traits like him, but my mom gets slightly upset when someone says "Oh, you look like your father." But I am glad, and those comparisons are going to keep coming up, but I take them as a compliment. Which son wouldn't want to be like his father?
Do you think there is pressure on you, as you are the son of a well-known actor?
No, I feel like you should not take that pressure. Don't let it get inside your head because once you do, you lose your sense of self.
Did superstar father Suniel Shetty give you any tips before your journey into the industry?
When I realized that I wanted to be an actor, he told me, "If you aren't known as a good actor, that's okay, just be known as a good human being." That struck me! That's how I try to live my life.
What have you learned from your mother?
Mom has always been an incredible support system for me. She has been a part of the industry while also not being a part of the industry. We live in town, so dad too is a part of the industry while not being a part of it. We have always lived a secluded lifestyle, not like going to Bollywood parties but we have always been outside. I was in the American School of Bombay, so no one cared who my father was. So that was a good thing for me. My mom also knows nothing about the industry and that was great. I think when you get home, you need to cut yourself off from Bollywood. In terms of personality, I am completely like my mom. We have the same amount of innocence and patience and on the other hand, Athiya and Dad are the same.
n
You are known to be inclined towards sports and music. What made you choose actig?
I wanted to join the army. I joined drama when I was in the 6th grade, but I wanted to join the army. When I started investing more time in dramatics, it became therapeutic for me. I started to express my emotions which I was hiding. It was mentally very beneficial for me, and I enjoyed doing it. Music is my hobby which could be used in films. My dad is an actor and after watching him, I wanted to get into films.
Do you have a particular friend circle within the industry?
I don't interact much but as I play football, I have met with Ranbir Kapoor, Aditya Roy Kapoor, and Kartik Aaryan. We play together. I have known Ibrahim since I was a kid. So, I meet them here and there.
As Tara Sutaria is a senior to you, what was your first meeting like?
I met her first for the screen test. We had to do some romantic scenes from the film The Dirty Picture. I had to stand close to her and my legs were shaking; I was very nervous. Sajid sir still makes fun of me for the same. Tara never bossed me around in any way.
You are gentle with your fans so will this be continued when you become an actor?
Of course. You must always remember your roots even after getting stardom. You shouldn't let that enter your brain. You can't change the way you behave with people, especially when you get fame.