Ajay Devgn: "People need to know of our history, which has not been depicted a lot."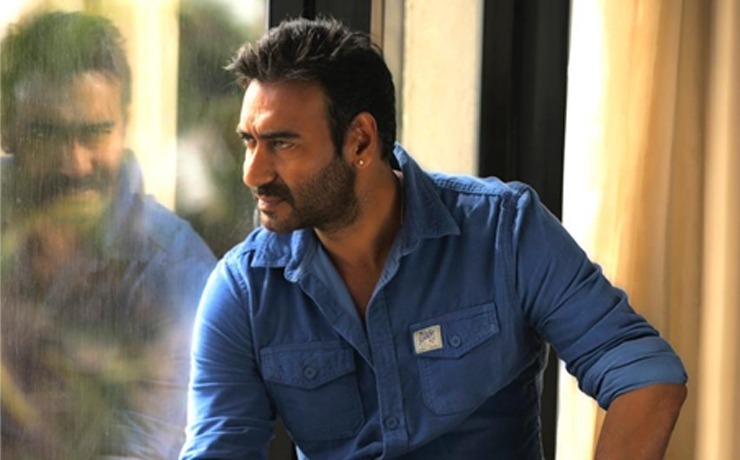 LIPIKA VARMA , in conversation with AJAY DEVGN, on Bhuj, the rise of OTT, and how he believes films are apt mediums to depart historical knowledge.
Actor, film director and producer Ajay Devgn has to his credit over one hundred films alongside not just one, but two National Awards to his name. His last theatrical release, Tanhaji: The Unsung Warrior, was a successful biographical film. It comes as no surprise to his viewers then that, with his next release, Devgn continues to push the envelope. Bhuj: The Pride of India is set during the Indo-Pakistan war of 1971. The film charts the life of Squadron Leader Vijay Karnik, then in charge of Bhuj airport. As has been seen with other films over the past year, Bhuj is now streaming on the OTT platform Disney+Hotstar.
On Bhuj, biopics, and historical lineage
After your last film Tanhaji, you seem to be doing another biopic with Bhuj. Is it a conscious decision? How realistic is this one?
Be real to the character; don't make it too filmy. Whatever you have seen, it's very real. When any person is fighting for his country, he is not showing off. It comes naturally from within. So, a film needs to be made true to its craft and should be based on reality. We have shown it to Army and Air Force personnel, and they are happy about it.
Be real to the character; don't make it too filmy
Bhuj was slated for theatrical release but is now an OTT venture. What do you think of the tussle between theatrical release and the OTT platform?
There is no certainty that the third wave will not happen. While we have been facing losses as theatres have been shut, they will be made up for. Whenever theatres open, even across the world, people will go to watch films. We recently saw our film on the big screen for colour corrections. It was altogether a different experience. OTT is a very good chance for the industry. Most filmmakers from the industry keep arguing for theatre. Theatres will open and we producers will strike a good balance as films will still be seen in theatres. Many films can still be watched on OTT. Bhuj will be seen on OTT; it is a growth for the industry.
How important is it for the recent generation to know about India's unsung heroes and more of our history?
 People need to know of our history, which has not been depicted a lot. The British tried to push our history under the carpet so that the sacrifices of our true heroes wouldn't come to the forefront. There is not much written about the unsung heroes in the school textbooks either. Tanhaji's bravery had a mention of half a page when we went to school, and this has disappeared now. We should talk about it. This generation does not know of all who fought and sacrificed their lives to get us freedom from the clutches of the British. When you understand the difficulty that has gone to achieve independence, you will come together. Real people have worked selflessly, and their sacrifices need to be remembered.
What do actors want? They want to be seen to the maximum.
An Insider's Insight on the Industry
Do you agree that a big producer's muscle power will fetch him more theatres?
All of us, including you guys, are aware of this fact. When you make a film, you want your product to go all over, and you are looking at the best release. It's not about muscle power. It's not that we are trying to create a loss for others, but we are trying to get maximum theatres to be able to show our product to many more people. There is nothing wrong with it. Woh ladaayi toh chalti rahegi [That fight will go on]. Many people are involved in the filmmaking process and so much money is spent. You will try your best that the product reaches the right place. Whether you are at loss, or the others are at loss…this happens in all the industries. We have no choice. Theatres are less compared to the number of films made every year, so this fight will continue.
You have debuted on OTT with Rudra. What difference did you find? What are do your future plans look like?
We are currently working on an OTT project and are planning a film. The idea of telling historical and biographical stories is merely for people to know about their sacrifices. We have completed May Day with just 4- 5 days' work remaining. I debuted with Rudra on the OTT platform and realised working for OTT platforms is the same. Filming on OTT takes a lesser number of days in comparison to films. Also, we have to up our sleeves in terms of filmmaking and its storytelling. If it's not up to the mark, children also shun it within a minute and say, "Yeh kya bakwas hai."
See Also

Whenever theatres open, even across the world, people will go to watch films.
Many stars are shifting to working on OTT now. What do you make of this shift?
What do actors want? They want to be seen to the maximum. So, with the advent of platforms, it strikes a good balance between theatres and OTT. We can show our work on both OTT and films. This will enable the filmmakers to show their work to people all over.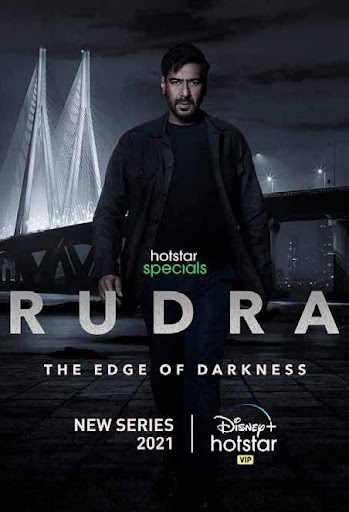 Besting Social Media
Many say social media has become the deciding factor for how well films fare depending on reviews. How do you look at it?
The deciding factor is the film ultimately. Regarding the meter gauge of the film on OTT, that is there, we don't come to know exactly about it. But can make out knowing how well the film has been received and this helps you know about the success of the film. We cannot do anything as everyone has become the media by putting their own comments. The best part is to be away from it. I'm not much on Twitter or any other platform. I only use it whenever I feel like conveying something.
So how do you handle trolls?
Honestly, speaking on my phone, I am not operational on any social media platform be it Twitter or Instagram. The best way is not to keep updated. Whenever I wish to say something, I do go on it and write it on my social media platform. Most of the time we see cuss words written on it. There is no credibility about what is written. How do we know what is right and what is wrong? Only our trusted people's judgment makes sense. Most of the time I remain disconnected.