Celebrating Pride with Incredible Couples from the LGBTQIA+ Community
Mehak Walia, in conversation with power couples from the LGBTQIA+ community, to learn more about their experience as couples in a country like India.
Within the vibrant tapestry of India's rich cultural heritage lies a trove of extraordinary love stories woven by LGBTQIA+ couples, whose journeys of courage, resilience, and determination have ignited a beacon of hope and acceptance. These LGBTQIA+ couples have crafted their unique narratives.
So, to celebrate Pride Month, we spoke to some beautiful couples from the community about their love stories as well as their triumphs and tribulations as couples, their pursuit of love amidst the complexities of cultural norms, and the profound impact they have had on reshaping societal attitudes.
The Journey of Supriyo Chakraborty and Abhay Dange
Supriyo Chakraborty is a well-known wedding planner and Abhay Dange is a manager at an analytical firm. They have been in a relationship for more than 10 years and they live together in Hyderabad.
They met each other through a dating application called Planet Romeo where they chatted for a while and vibed which is why they decided to meet each other, the very next day. This was their first date and surprisingly, it just kept going. The date lasted for about seven hours as they shared conversations over coffee as well as visited the salon together. They ended up proposing to each other on the very same day. They knew they had met their match, the person that they want to spend the rest of their lives with.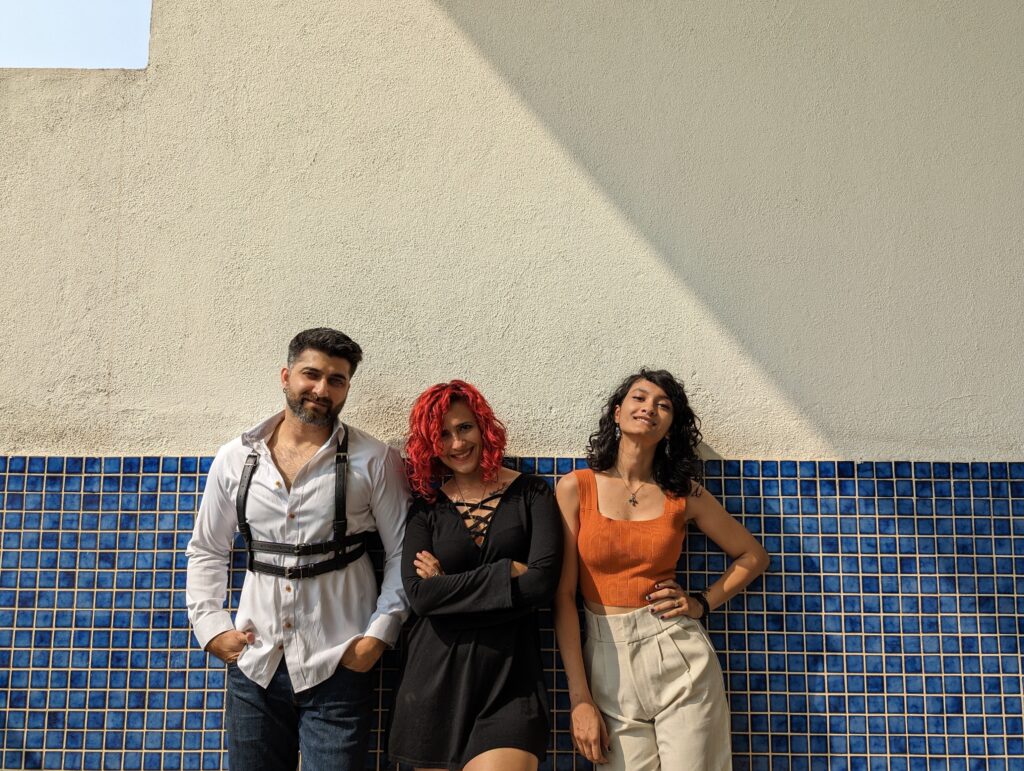 When they met, Supriyo wasn't out to his family yet and Abhay motivated him to open up and come out to his family. Abhay also wanted Supriyo to meet his family. The next month, they met Supriyo and liked him. Soon after, Supriyo's family also learned to accept and love them as a couple. The 2018 judgment which decriminalized homosexuality gave a lot of hope and courage to them as a couple and this is when they officially came out to all the people around them. It was another beautiful chapter in their relationship. Soon, 2020 walked in and the world suffered through a dangerous pandemic. But, this also made Surpiyo and Abhay realize something.
While reminiscing about that, Supriyo exclaimed, "COVID gave us a clear picture about the fact that life is super fragile so, we decided not to wait any longer. We always wanted to get married and settle down. India is a pro-marriage country and it's not very optional for people here, we have always been taught that marriage is a part of life. We also dreamed of our dream wedding so, we just decided to go for it and get married. This decision was very selfish, it was just for us, and it was all about our happiness."
So, they went ahead and announced their wedding on the 18th December 2021 but they were very cautious about the same. While talking about the same, Supriyo said, "We announced our wedding a month back and we were so cautious that we didn't announce the venue till the last moment. There were bouncers and police protection at the venue because we were scared about how people might react to this. Then, 19th onwards, we didn't go out for about two weeks and we didn't answer anything because of the media, it was quite scary. But, to our surprise, when we stepped out of our shells, we discovered that everything was very positive and supportive. People reacted most positively and we realized that we had done something that gave a lot of people the courage to step out and be their true selves. It was a beautiful realization."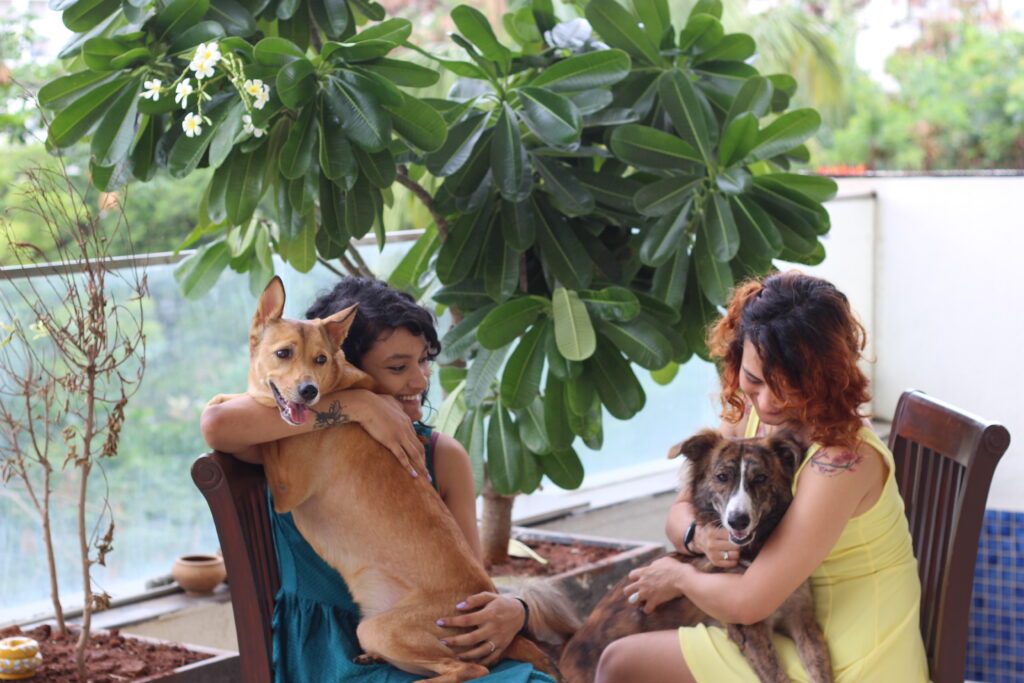 But soon, they realized that even though they were married, they weren't married in the eyes of the law, they were strangers. Looking back at that moment, Supriyo said, "I still can't call Abhay my husband, we have medical insurance rights, no legal documents binding us, and no rights for caregiving. This is when we realized that it's about time that we ask for these rights. We realized that even though there are a lot of cases pending in the high courts, there was nothing positive coming out of them which isn't fair, is it? If we didn't do anything wrong, then why should we be treated second like class citizens and denied rights that we deserve? This is when we decided to file a petition in the Supreme Court of India. The admission hearing for the same was on 25th Nov 2022."
After this process started and the news spread across the country, Supriyo and Abhay realized that the wheels for change were already moving steadily, a lot of new conversations and discussions were beginning to occur like they never had before. The change was in the air. Supriyo always believed that he was a representative of the community but, he didn't even realize it when he turned into an activist.
The Journey of Maitrayanee Mahanta and Avishruti Bora
Maitrayanee Mahanta is a full-time digital creator and LGBTQIAP+ activist, whilst Avishruti Bora is both a student and a part-time digital creator. They are both based in Guwahati, Assam and their paths crossed two years ago at the Guwahati Pride Parade.
Although they faced some initial challenges, such as online backlash, they were never deterred in their pursuit of unconditional love. Their relationship flourished in a private space that they have carefully crafted, where there is no right or wrong, and where they may express themselves freely without fear of judgment.
While looking back, Maitrayanee said, "Our journey has been one of incredible personal growth as we continue to learn and evolve as individuals, together. By remaining vulnerable and authentic, we have created a tranquil and harmonious life that we cherish. Moving forward, we remain steadfast in our commitment to our relationship and shall continue to make every effort to sustain and nurture this precious bond. In a country like ours, where patriarchal structures and rules dominate society, queer people often face tremendous challenges. Sadly, some of our family members have recently inflicted emotional pain through their hurtful words, and we are frequently subjected to online death threats. However, we have steadfastly chosen to rise above the chaos and focus on our resilience and growth as a couple, both individually and collectively."
Together as a couple, Avishruti and Maitrayanee remain committed to manifesting and channelling their energies toward enhancing the love that they have always believed to be authentic. Rather than being bogged down by the negativity and turmoil that surrounds them, they have chosen to strengthen their bond, support each other unconditionally, and stand tall for what they know is right.
While talking about motivating other couples embarking on a journey towards a queer relationship, they advised, "Communication is critical in any relationship and even more so when it comes to a queer relationship. Be sure to express your thoughts, feelings, and intentions openly and honestly with your partner. You must also surround yourself with supportive friends and allies who will support you on your journey toward a queer relationship. Having such a network can provide you with a strong support system in times of need. It is important to educate yourself and your partner about the LGBTQ+ community and the challenges it faces. This will help you understand the obstacles that may arise while enabling you to be better advocates for each other."
They further added, "Never feel pressured to conform to societal norms and expectations when it comes to your relationship. Stay true to yourself and your partner's needs, and don't compromise on your beliefs or values for anyone else. If you encounter any difficulties in your relationship, do not be afraid to seek professional help. Consult a therapist or a counsellor who can provide guidance and support, both individually and as a couple. After all, it's essential to remember that the journey towards a queer relationship can be challenging, but with patience, trust, and mutual respect, you and your partner can build a deeply fulfilling and meaningful life together."
The Journey of Aashish Mehrotra, Shweta Sangtani, and Tanisha RK
Aashish Mehrotra, Shweta Sangtani, and Tanisha RK are co-founders of Sangya Project, a queer-found and India-based sex-tech start-up online initiative that aims to reconstruct common perceptions of sex and sexuality. They are all romantically involved in a throuple i.e., a romantic relationship between three people laden with love, based in Pune.
They met at a party hosted by Aashish and Shweta. They used to love throwing Twitter BBQ parties. It was their way of meeting new people and making friends. They would invite people who they interacted with online to come over with snacks while they would grill burgers. They met a lot of people and made a lot of friends but the best thing about this party ended up being a gate crasher named Tanisha.
Tanisha wasn't someone Aashish and Shweta knew. Their friend was coming for the Twitter BBQ party and they decided to tag along with their friend. While reminiscing about the moment they met, Aashish said, "Shweta & I both remember the first time we saw Tani. We both fell for her. "God, I want to slap you, you're so pretty!" is what Shweta said out loud in a party of almost 50 people. Tani & I hit it off almost immediately over our love for pop culture, Percy Jackson & everything on Reddit. Tani & I eventually started talking (flirting) on Twitter and a few months later. Tanisha asked me out. We decided to go for a movie date and maybe lunch. Our first date lasted twelve hours. We went for a movie, then lunch, then another movie then dinner. We just didn't want the date to end. It was a beautiful start to our relationship."
Aashish further added, "Then, a few months later, a bit of tragedy struck when I fell ill. I had to be taken to the hospital & spent 10 days in the ICU. During this time Tanisha came to make sure that Shweta was taken care of. No one could see me so they believed taking care of each other would be the best thing to do at the moment. They bonded and when I got out of the hospital I couldn't travel all that much. Tani started coming home. That's the start of us building a family together." When the pandemic hit, it spelled disaster for them as Aashish and Shweta weren't able to see Tanisha for a very long time. This just solidified their desire to live together and not be apart. Soon, Tanisha moved in with them and they began their life journey as an adorable throuple. During this time, they also "gave birth" to what they like to call our love child i.e. 'Sangya Project'.
Now, not only do they live together, but they also work together. Alas, it isn't always the best because being a throuple and being the founders of a sexual wellness start-up in India is as difficult as it would sound. It's challenging to explain to society at large that their existence doesn't threaten their way of life. It's challenging to try and get the paperwork together to showcase the fact that they are a family, insurance paperwork is non-existent between Tanisha and any one of them. In the eyes of the law, they are all strangers.
But, this doesn't stop them. The way they have decided to live their life might be a road that requires courage and constant resilience but when they wake up, sit together, and have coffee in the morning in the home that they have built together, it always feels worth it.
The Journey of Randhir Pratap Singh and Alexander Stuart Wilson
Randhir Pratap Singh is an entrepreneur and Alexander Stuart Wilson is a jewellery designer. Together, they co-founded Leather Subculture, a home-grown brand that manufactures and sells leather-based products, and Alexander Gems and Jewels India. They have been in a loving relationship for the past five years and they are based in Jaipur and Goa.
In narrating how Randhir and Alexander first met, it is evident that love can be quite an enriching experience for people that are involved in a romantic relationship.
Looking back, Randhir said, "One fine day I just casually happened to bump into a very handsome man on Instagram who I was in contact with, but we never spoke. It started with a casual fling then, that went nowhere for various reasons. To escape the boredom, I had planned a trip to Thailand after a few weeks. At the end of my trip, I was in Bangkok for a few days and I received a text from him saying, 'We are in the same city, let's catch up! My flight is in a few hours back to India'. I hesitated at first but we agreed to catch up. We walked towards each other from the corner of a lane and I wasn't sure how it was all going to go."
He further added, "But, you know, I looked at him and his shiny hair in the Bangkok sunlight and I was honestly sold away. I felt like I had found something precious, I am not sure if I would call it love at first sight but that love grew like a creeper over two years. I bid him farewell at the airport and was excited to see him again and wanted to return to India as soon as possible, forgetting about the rest of my trip. When I got back, I was invited to his housemate's birthday party. Since that day we technically lived together, figuring out if it's just a fling or something bigger in our combined destiny."
However, as a couple involved in a romantic relationship, there have been numerous challenges that Randhir and Alexander have faced. Reflecting on how their relationship has been in the past half a decade, Randhir observes, "The road has not been that smooth, it has been super bumpy, especially given our two cultures. I come from a culture, which is very Indian in a sense, where it is all about 'love, the one true love' and 'the one Prince Charming.' My partner comes from Australia, which has a very different culture with a very open society when compared to where I come from. We have a lot of cultural differences and there is an age difference, which is about eight to nine years. Our relationship had its share of drama and clashes, but at the end of the day, we have at least, matured enough to understand and recognize that there is nothing called 'perfect'. Love is love, and if you want to fight for something that you really and truly care for, you should try to preserve it and keep it exactly as we did."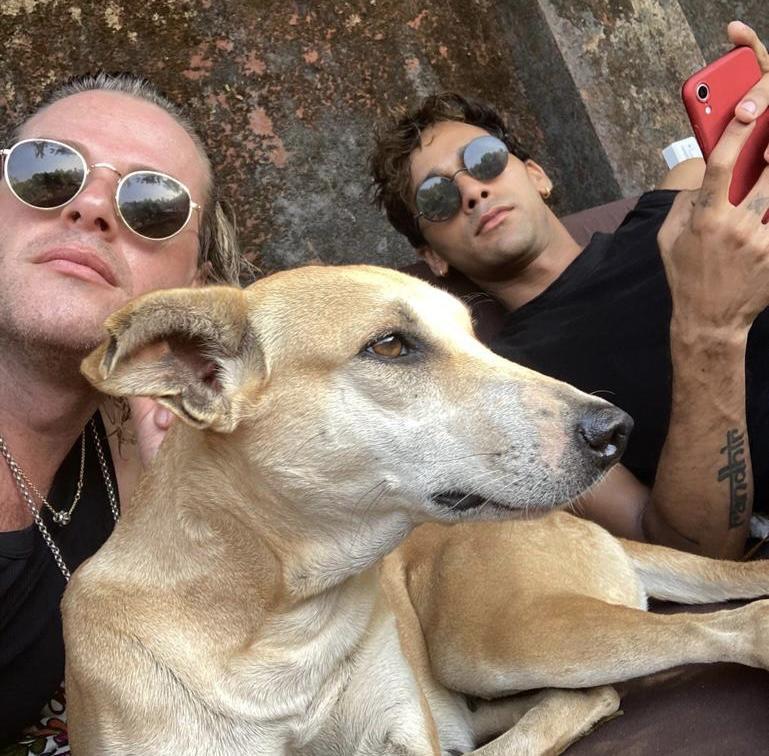 Now, they have a business together and have also adopted a dog together. Life is not a la-la land and the last four to five years have been tough for them – moving between houses, friends, navigating through the pandemic while Alexander was stuck in Australia and while Randhir was in Jaipur. Yet, they have navigated their way in keeping this and fighting for this relationship, instead of just giving it away because, at the end of the day, their togetherness and love matter the most to them.
Like delicate wildflowers that thrive against all odds, these love stories have blossomed, defying stereotypes and challenging the very fabric of Indian society. These narratives challenge age-old stereotypes and preconceived notions, urging us to redefine the boundaries of love and celebrate the beauty of diversity. Now, we can only hope that Indian society changes for the better and that more such beautiful narratives make their way into the mainstream, soon.