In the dreary days of 2020, Karthik Kumar and his partner Prateek Shetty are delivering some sense of bliss to the people of Bengaluru in the form of Two Ounces, a collection of mixers to which people can add alcohol of their choice and create professional cocktails sitting at home. Juveria Tabassum tells us all there is to know about the venture.
"Our home was a place of fun, good food, good music and drinks," begins Karthik Kumar, award-winning mixologist and professional bar consultant.
"I spent the lockdown fixating on the nitty gritties of Two Ounces," he shares, "Two ounces (60 ml) of the mix, two ounces of your spirit, and voila, you have the perfect cocktail! We wanted to keep it as simple as possible." Karthik stepped into the world of sophisticated establishments, well-dressed crowds, colourful drinks and umbrella garnishings back in 2000. "I used to bribe the bartender to take me in and teach me how to handle the bar and make drinks. The hours were tough but I had fun and never wanted to leave," shares Karthik.
After spending many years serving illustrous customers like Rajnikanth, Nikhil Chinapa, Ramona and Sofia, in many fancy establishments across Bengaluru, Karthik, along with a friend, set up a brewery called Byg Brewski. "I can carry this as a legacy that we initiated the trend of getting the beer lovers of Bengaluru to open their palate to mixology and cocktails," says Karthik.
Going in-depth into the art of bartending with the man delivering cocktail mixes in Bengaluru.
However, the mixes are made fresh on the same day Karthik gets an order, and therefore do not have a durable shelf life. "We are looking at ways to go into retail without adding preservatives. I am very close to figuring that out, and once we get the licenses from the FSSI and the food inspectors, we plan to expand to other cities that welcome us," says Karthik who currently takes orders only for Bengaluru through his Instagram account.
See Also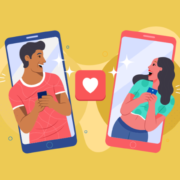 Three Pro Tips From Mr Mixologist: "Know Your Classics. Add Your Inspiration. Make People Happy."
BOX: Bring the zing of the club into your living rooms with these special recipes straight from Karthik's cocktail book!
Clarified Bloody Mary: Ingredients: Vodka 50ml. Tomato juice 60ml. Worcestershire sauce 6 drops. Tobacco 3 drops. Citric acid a few drops. Celery 10 gms. Pinch of salt and black pepper powder. Process: Add all ingredients (except vodka) in a pan. Heat it till the segment separates. Add egg white and beat it all together and boil it in a pan again, cool it down then strain in a muslin cloth to clarify. Stir with ice strain in a comfortable glass. Garnish with a dehydrated tomato slice.
Milk Washed Darjeeling Chai Punch: Ingredients: Tequila 45ml, Orange juice 40ml, Cranberry juice 30ml, Lime juice 10ml, Elderflower syrup 5ml, Darjeeling tea 20ml, Milk 30ml. Process: Stir all the ingredients till it curdles and then strain in a muslin cloth until clarified. Pour in a glass and top it off with some ice.
Ultimate Gin and Tonic: Ingredients: Gin 60ml, Blue pea flower 10 nos, Elderflower syrup (preferably mobin) 15ml, Apple cider vinegar 2 caps, Tonic water 100ml. Process: Place all ingredients in a Spanish gin and tonic glass and stir.