Heritage meets Innovation
Lipsa Hembram, a visionary fashion designer, has devoted herself to preserving the exquisite Santal tribal sarees. Galang Gabaan, her label established in Bhubaneswar in 2014, was born out of her mother's dissatisfaction with the designs and textures of traditional sarees. Hembram embraces a contemporary approach, showcasing modern Santal sarees crafted from cotton, linen, and silk. Surabhi Goel in conversation with Lipsa Hembram, who talks about the journey of Galang Gabaan.
Having grown up in the Santhal tribe of Dandbose village, Mayurbhanj district, Odisha, Lipsa witnessed her family adorning the Santhali traditional dress during festive occasions and gatherings. However, during her tenure at the National Institute of Fashion Technology, Hyderabad, she truly grasped the cultural significance of this attire, immersing herself in the world of fashion.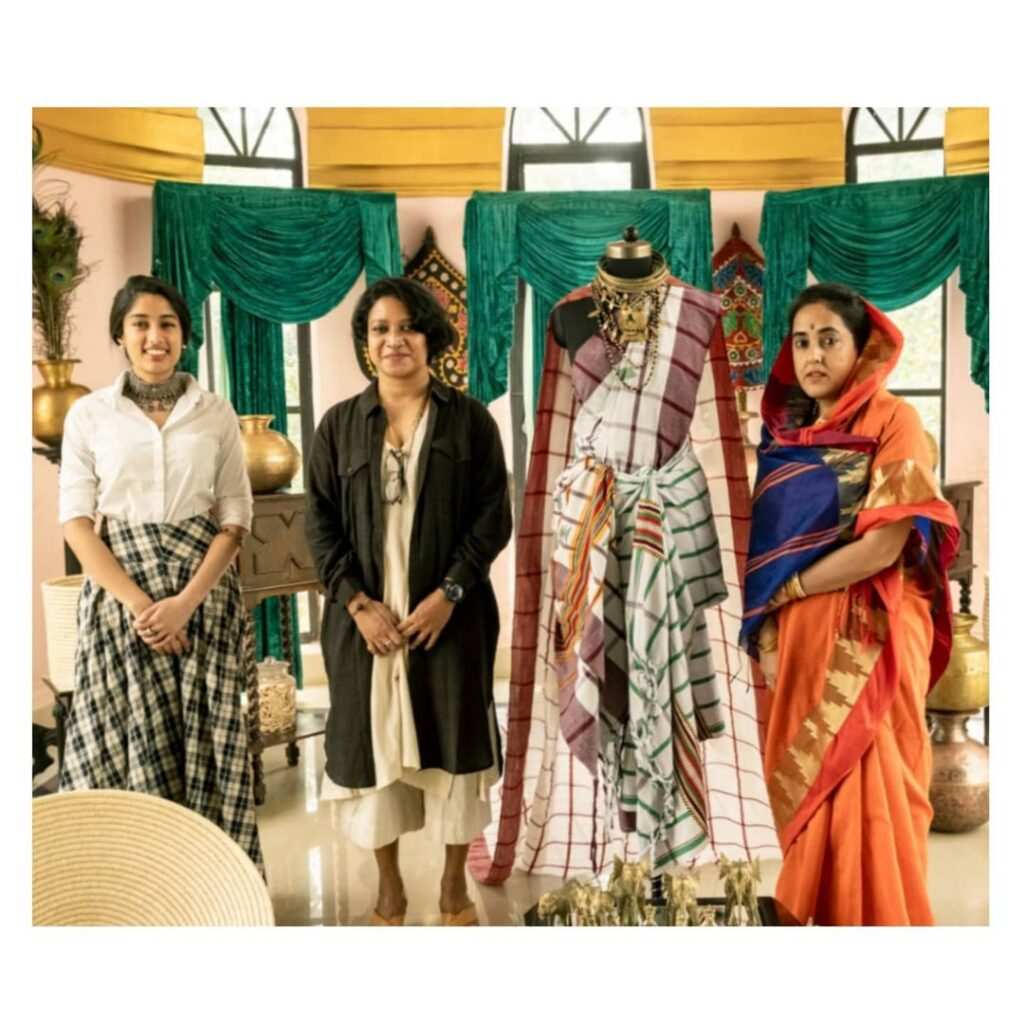 Lipsa Hembram's journey as a designer is driven by her deep-rooted connection to the Santhal tribe and her passion for preserving their rich heritage. Through Galang Gabaan, she merges tradition with modernity, ensuring that the beauty and cultural significance of Santal tribal sarees continues to captivate and inspire generations.
Challenging conventions, Hembram chose her mother and aunt as models, proudly adorning the iconic red and white chequered drapes in promotional images. Today, Galang Gabaan, based in Bhubaneswar, captivates patrons nationwide with its stunning collection.
As the maverick behind Galang Gabaan proclaims, "My inspiration stems from the vivid memories of my village, drawing upon the captivating designs etched on walls, motifs derived from nature, and everyday materials. To maintain their uniqueness, I create limited editions that transcend the notion of a uniform and become cherished pieces of art, infused with all my love and passion." While exploring the history of Santal costumes, she discovered a scarcity of photographic evidence and research. Most of her knowledge is derived from the older generation's memories and stories. She says, "As I delved deeper, I made it my mission to translate these cherished memories into the designs of the sarees I create."
Galang Gabaan prioritizes using natural materials and strives to sustain the traditional design sensibility of Santal sarees amid their recent evolution in colour combinations and motifs. Lipsa's ongoing efforts aim to ensure that the essence and authenticity of Santal sarees remain intact while incorporating contemporary elements that resonate with modern tastes.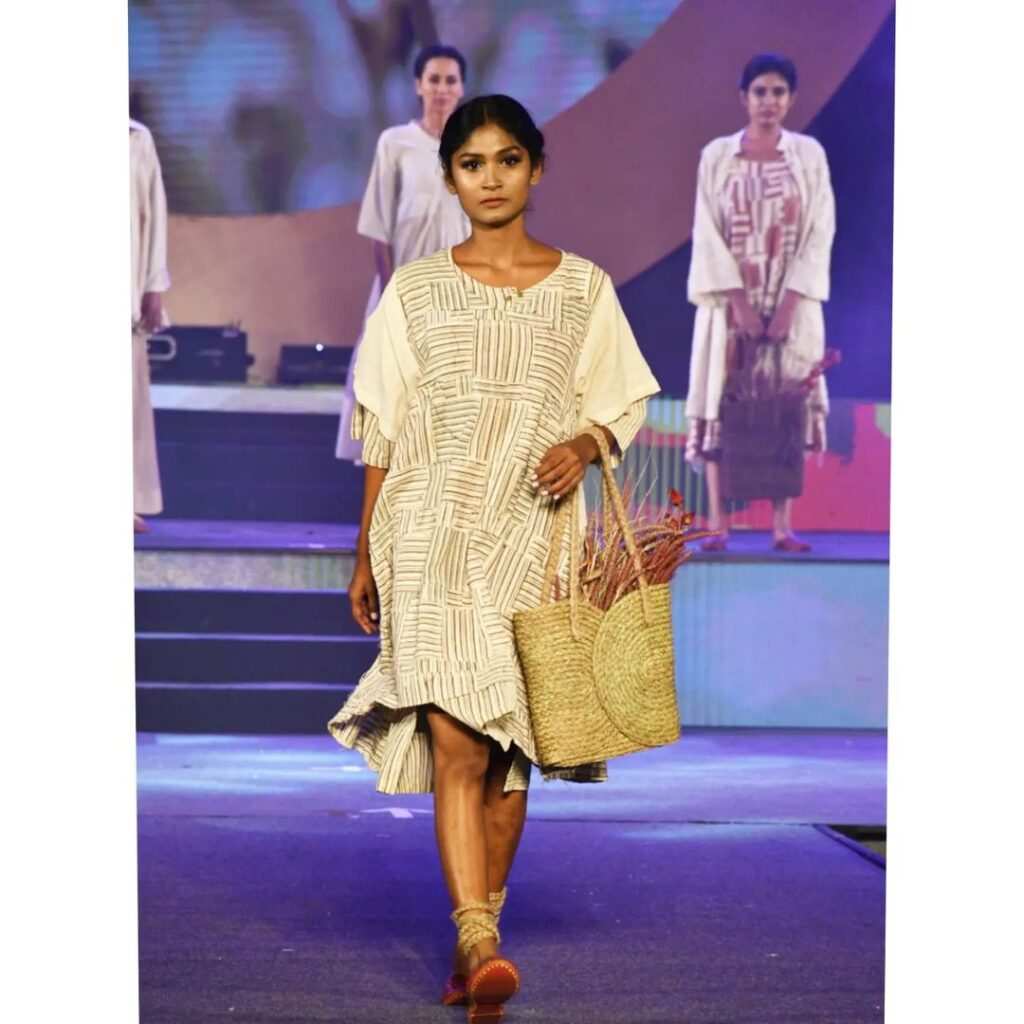 The designer's plans revolve around staying true to her ideology and continuing her efforts in preserving and promoting the culture. She expresses her commitment to creating designs that resonate with the world and serve as a means of initiating conversations about their rich heritage.
What is your favourite outfit that is comfortable at work?
In terms of attire at my workplace, I gravitate towards loose, breathable garments, particularly those made of cotton. Cotton fabric is my preferred choice due to its comfort and versatility.
When you are not designing, what do you love to do?
When I am not designing, I find immense joy in indulging myself in the world of movies. They have a transformative effect on my state of mind, uplifting my mood and serving as stress busters.
Which non-professional activities give you satisfaction and enjoyment?
Trekking is my greatest escape, providing immense satisfaction and enjoyment.
Which trekking trip holds the most memorable experience for you?
The most unforgettable trekking experience for me was the Chopta Chandrashila trek in Uttarakhand, where I had a spine-chilling moment that made me feel as if I had come close to losing my life.
One thing that you cannot miss at work?
One thing I absolutely cannot miss at work is staying organized. I rely on my trusty notebook and pen to meticulously plan out my daily tasks, ensuring everything has its place on my work desk.