Health, diet and nutrition at home during the pandemic.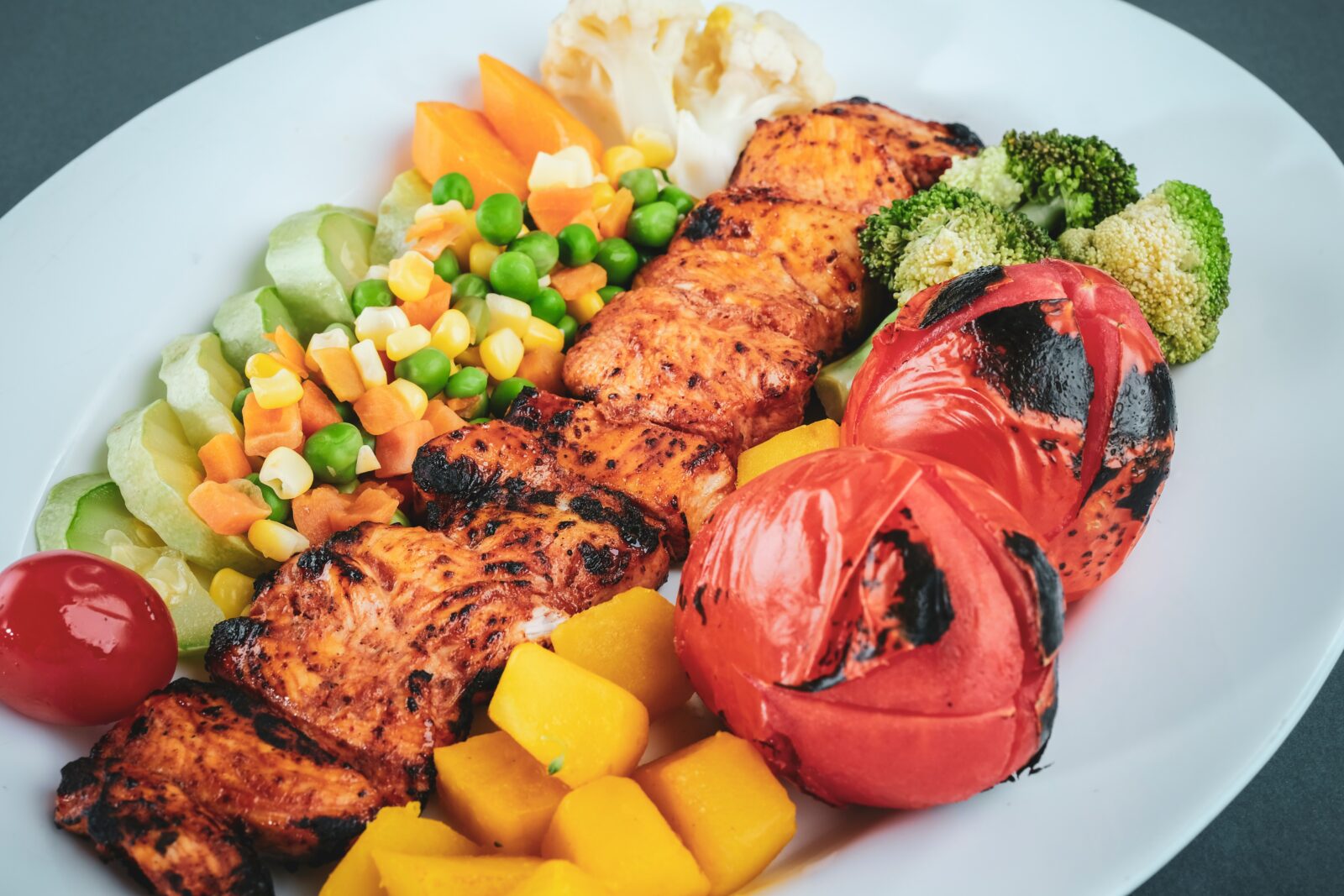 A lifestyle change results in a change in our diet routine. The last two years have caused an upheaval of life as we've known it, and thrown routine out the window. To keep our diet cycle aligned and our health secure during times that are playing havoc with our physical and mental wellbeing, Avanthika Reddy discovers some suggestions from certified nutritionists and fitness experts.
The pandemic has brought into the world a lot of stress, sorrows, struggles and setbacks yet our health, diet and nutrition should be given precedence to keep ourselves and our family healthier during these rigorous times. A lot of us are at home and keeping a track of a healthy lifestyle during such disheartening times might be hard but it is not impossible. A nutritious meal, basic workout and a timely diet can work wonders on your physical and mental well being. Knowing what must be done clears a lot of concerns most of us have. Alongside our diet and fitness, safeguarding our immunity is all the more essential.
How to eat healthy during a pandemic
Rachna Parmar, a certified nutritionist and health coach based out of Bengaluru is of the opinion that eating unprocessed food is a good start. "Fresh home cooked meals are key to a good diet. Spices like turmeric and pepper must be added whenever possible in all cooked meals to boost immunity. Turmeric is proven with plenty of health benefits and is a great antioxidant. Turmeric milk before bed is a really great immune booster and helps in a good night's sleep. Every Indian household swears by it, hence adding it to our meals advantages our immunity and health," she adds.
A good home cooked meal often includes whole grains, pulses and lentils alongside protein in the form of eggs, paneer, meat or dairy which make for balanced, nutritious meals. "In case it's inconvenient to get fresh supplies, try frozen fruits and vegetables. They have a great shelf life, and are generally cheap and high in nutrients. Healthy fats like nuts and seeds are also important for our nutrition," Rachna shares.
Experts have also been harping about the importance of consuming a good amount of fluids. Drinking enough water, and including fluids such as buttermilk, coconut water and lemon juice all make for good options during these times to keep the body hydrated.
Rachna also says there's no overstating the need for nurturing good mental health. "Regular exercises and meditation help with anxiety and stress. Adequate sleep is essential to keep the body and mind robust," Rachna shares.
Vitamins and Health
Celebrity fitness trainer Aakash Mishra swears by the role vitamins play in maintaining a healthy body. "Covid-19 brought about awareness for consumption of healthy food , regular diets and taking care of ourselves. Consuming vitamins regularly and in right proportions can make a lot of difference in how our body and mind feels," he insists.
There has been enough said of late about the importance of Vitamins D and C in particular. Vitamin D deficiency might lead to decreased functioning of the lungs. Additionally, Vitamin D also supports the immune system, and helps with cell formation. Sunlight is the best source of this crucial vitamin, so a decent hour-long exposure to sunlight is essential for healthy living.
Vitamin C, or ascorbic acid, is a water-soluble vitamin well known for its role in benefiting a healthy immune system. "Vitamin C deficiency results in impaired immunity and higher rate of infections. More importantly, our body cannot produce vitamin C; it is procured from what we consume," shares Aakash. Some of the best sources of Vitamin C are tomatoes, potatoes, strawberries, green and red bell peppers, broccoli, brussels sprouts and kiwi.
Aakash also swears by a 30 minute daily workout session to help improve overall stamina and lung capacity. "A decent workout session can uplift you for the rest of the day. Yoga, especially pranayam 'anulom vilom' can be a game changer," Aakash states.
Speaking on the importance of additional supplements in order to support the immune system, Aakash says it is always more advisable to opt for probiotics over antibiotics. "Probiotics balance the system better, and garlic, onion, and bananas are dietary fibres that feed on the good bacteria, which helps inculcate microbiome," adds Aakash.
Plan your diet
Dietitian Syeda Aziza Fatima from Hyderabad believes that immunity enhancing foods can be found in the pantry of most Indian kitchens. "Foods with good ORAC(Oxygen Radical Absorbance Capacity) include turmeric (haldi), cloves (laung), cinnamon (dalchini), carom seeds (ajwain), black seeds (kalonji), ginger (adrak), basil leaves (tulsi), cumin seeds (jeera), black pepper (kali mirch), and mustard seeds (rai)," she lists.
Apart from the regular intake of fibre-rich whole grains such as jowar, bajra, agi, oats and brown rice, protein in the form of chicken, legumes, soy, dry fruits and fish is also necessary. The real need of the hour however, are foods that can nourish your body with vitamins and minerals in abundant quantities. Aziza adds citrus-rich fruits such as orange, sweet lime, grapefruit, gooseberry and papaya to the list of condiments that are a good source of Vitamin C. "For Vitamin D, we must ensure a decent amount of sun exposure each day, and then supplement that with foods such as whole grains, almonds, chickpea and soy milk," says the dietitian. Vitamin E and minerals, especially zinc, are an essential aspect of our immune system. Seasonal fruits, pumpkin seeds, chia seeds, peas, lentils, guavas and pomegranates are good sources for the same. "To keep yourself healthy and hydrated, I also suggest including probiotics and electrolytes in your diet in the form of yogurt, buttermilk, and ORS," signs off Aziza. It is perhaps poignant to remember that there is, as of yet, no cure for COVID-19. And as long as the disease continues to ravage the world, the only protection we have is maintaining good hygiene, keeping our masks on, and boosting our immune systems with as many nutrients as possible. And while a good healthy diet has always been important, it is imminent now, more than ever.
Rachna's Easy Upma:
Upma is a favorite breakfast in south india. It is traditionally made with rava . This recipe is a little bit different as it is prepared with vegetables and dalia .
PREP TIME : 10 MINUTES
COOK TIME :30 MINUTES
CALORIES : 253 kcal
INGREDIENTS
1 cup broken wheat couscous or dalia
1 onion finely chopped
2 tomatoes finely chopped
2-3 green chillies slit in half
1 spring curry leaves
1 tsp. urad dal split black lentil
1 tsp. chana dal split Bengal gram
1 tsp. mustard seeds
1 tsp. cumin seeds
1 tsp. vegetable oil
½ tsp. turmeric powder
Salt to taste
1 cup vegetables finely chopped beans, carrots, mushroom
Garnish
1 tbsp. cilantro finely chopped
INSTRUCTIONS
Heat oil in a pan.
Add mustard seeds and allow to sputter.
Add cumin seeds, urad dal and chana dal and fry till golden.
Add curry leaves and then add onion.
Saute for about 5 minutes.
Add split green chillies and tomatoes along with chopped vegetables and saute for 3 minutes.
Now add broken wheat and fry for about 2-3 minutes. Add about 2 cups of water. Also add turmeric powder and salt. Mix well. Cover and cook.
It takes about 15-20 minutes for the broken wheat to cook. You may add more water if needed.
Once cooked, taste and adjust seasoning. Garnish with chopped cilantro leaves and serve hot.
Your upma is ready to serve.
For more such healthy recipes visit WWW.RACHNACOOKS.COM
Vitamin C deficiency results in impaired immunity and higher rate of infections. Our body cannot produce vitamin C; it is procured from what we consume. Citrus-rich fruits are a good source of Vitamin C.
Drinking enough water, and including fluids such as buttermilk, coconut water and lemon juice all make for good options during these times to keep the body hydrated.