Everything you need to understand about the Korean Skincare Routine
DIVYA VALLABHANENI speaks to various dermatologists to give us insights about skincare and the A-Z of the popular Korean Skincare Regimen.
Healthy skin is a statement and achieving that is certainly not an overnight process. From the right products to consistency, patience, and understanding one's skin requirements, the process of achieving healthy skin is always worth the efforts for the results it fruits. The Korean Skincare Regimen has recently taken over as the most popular of routines, promising healthy and glowing skin. We delve into the specifics for you.
What is the Korean Skincare Regimen and how is this different from the regular regimen?
The Korean Skincare Regimen is all about targeting pores while maintaining skin tone and bounciness of the skin to help glow better. A regular regimen simply focuses on cleansing, nourishing, and hydrating your skin. "The Korean regimen is followed in a 10-11-step process and the results are achieved when it's followed the right way," explains Dr Raj Kirit, Celebrity Dermatologist and Hair Surgeon, Celestee Skin, Laser and Hair Clinic, Hyderabad.
The 10-step regimen
Oil-based Cleanser
Water-Based Cleanser
Exfoliation
Toner
Essence
Treatment
Sheet Mask
Eye Cream
Moisturiser
SPF
Why is the K-beauty regimen so popular?
Korean skins appear to be hydrated and look neater and flashier, all due to a regimen that has been part of their culture for ages. This is because of the products they have, exclusively designed to make the skin glow, nourish, and hydrate, for a better and even skin tone. More exposure to the sun damages the skin and aids in ageing faster. The Korean regimen's popular 10-step process is to target the anti-ageing aspect of the skin, making it a buzz-worthy regimen, besides creating the glow and providing hydration.
Why is a skincare routine important?
We shed our skin every 28 to 35 days. It is important to take care of fresh skin. A consistent skincare routine gives us rewarding results in terms of texture and appearance. Most active skincare ingredients take 4 to 6 weeks to show results. Additionally, a skincare routine can help prevent acne, treat wrinkles, and fight against the ageing of your skin, making it crucial to your everyday.
How does one start a basic skincare routine?
It's simple. Cleanse – Hydrate – Protect. "One can add exfoliation, treatment, and nourishment to this routine, depending on one's requirement and type of their skin," explains Dr Syed Shazia Fatima, Cosmetic Physician, Hyderabad.
Dr. Syed Shazia Fatima
With so many steps existing (5-7-10-12), how do we decide which one to prefer?
"The Korean Skincare Regime is famous for its 10-step process which begins with double cleansing your face and sealing all the ingredients in, with moisture and sunscreen," says Dr Anika Goel, Chief Consultant Dermatologist and Hair Transplant Surgeon, Soul Derma Clinic, New Delhi. "The steps can be reduced or increased according to each individual's skin type, requirements, and of course the amount of time they are willing to give to their skin," she added.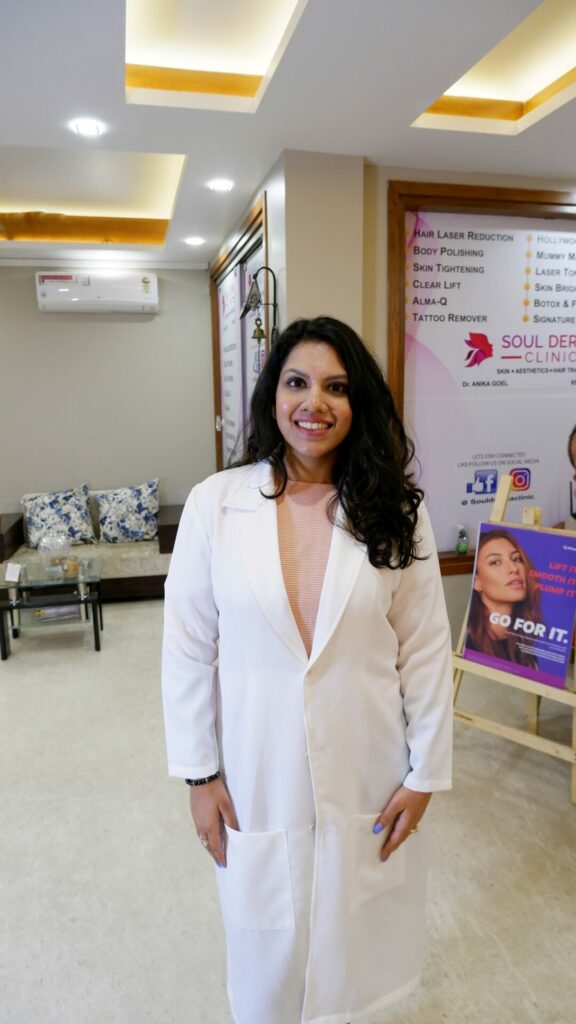 Dr. Anika Goel
"A generalised regimen cannot work because each skin type and requirements vary," Dr Raj Kirit clarifies. "Depending on one's skin type, one can change the regimen by skipping or adding a few steps in the process," he adds. "This is why these various step regimens are designed to serve the skin's purpose and hence every regimen is individually personalised. Only a dermatologist can advise a regimen, after assessing the individual's skin type, checking if the skin can accept the regime and get benefited or not. Therefore, consulting a dermatologist before trying on any of these regimes is recommended, since the wrong products on the skin can cause breakouts and acne."
"Be it men or women, going through a 10-step routine each day can be a bit tough. I recommend they follow this routine twice or thrice a week," suggests Dr Aman Dua, Aesthetic Dermatologist and MD, AK Clinics, Ludhiana.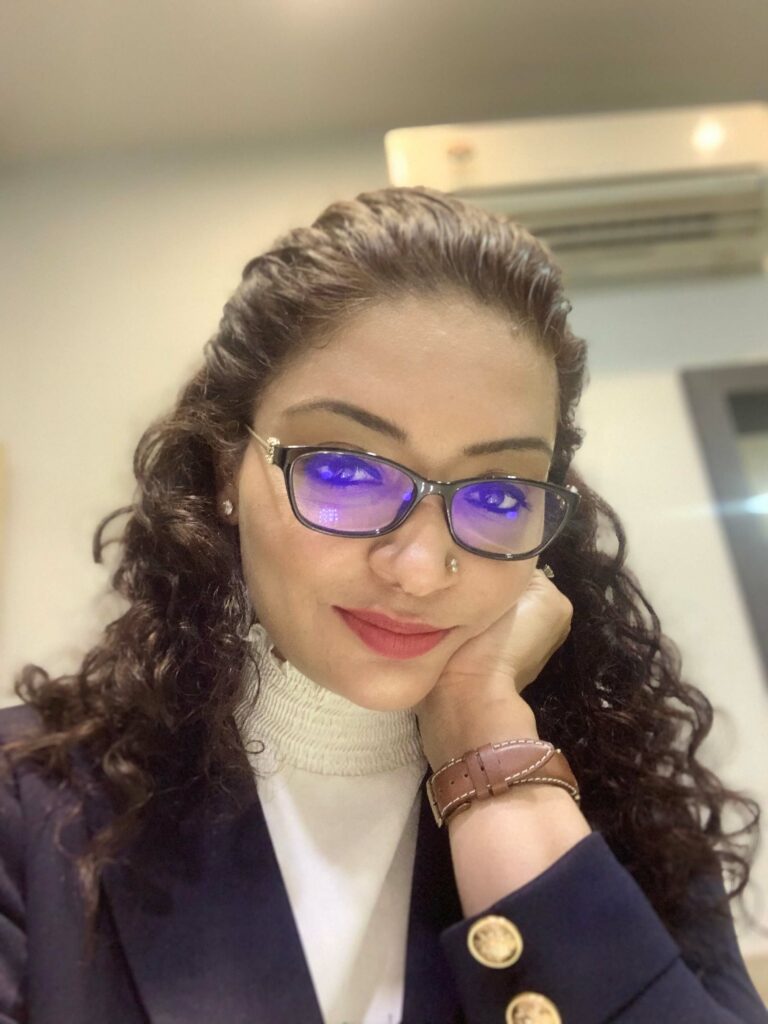 Dr. Aman Dua
The 5-step regimen
Oil-based cleanser
Water-based cleanser
Toner
Moisturiser
SPF
One needs to understand that the products change with one's skin type.
The Korean regimen focuses on layering products, but the products used in each step may differ from person to person. Cleansing may be the first step, but the type of cleanser differs based on skin type.
Understanding Glass Skin vs Healthy Skin
Glass skin is exactly what the name suggests – skin that (seems to) reflect light. This is the skin that is so smooth, clear and hydrated, it appears to be extremely healthy. Dr Anika Goel however, busts the myth. "On the contrary, healthy skin is way different from glass skin. We normally have pores on our skin, while environmental and hormonal fluctuations influence one's skin. The concept of glass skin raises extremely unrealistic beauty standards; in reality, healthy skin looks different from glass skin. The concept of healthy skin should be normalised, not glass skin," she expresses.
Box:
The 7-step Regimen
Oil-based Cleanser
Water-Based Cleanser
Toner
Essence
Treatment
Eye Crème
Moisturiser
With so many benefits offered by the skincare regimen, from which age group can one start following it?
Although it can be used by everyone teen and above, younger age groups should stick to milder products with a lower concentration of active ingredients. "As a dermatologist, I believe in minimalism. The simpler the routine, the more sustainable it is and in the long run the more effective it will be," Dr Anika Goel suggests. "Teenagers should manage the basics, which is cleansing, moisture and sunscreen along with spot treatment for any acne they may have," she adds.
Do morning and evening routines change?
Morning and evening routines do vary. In the morning sunscreen is essential along with products containing antioxidants like Vitamin C. You should skip double cleansing and exfoliating ingredients in the morning routine. At night, double cleansing, retinol, AHA, BHA, and sheet masks can be added to the routine.
Are there any treatments that add to the routine?
"BB Glow Facial, Aladdin Peeling, MTS, Gold Therapy, Pumpkin Peeling, Black Therapy are a few treatments available in Korean Beauty facials. These facials are designed depending on one's skin requirement and purpose," explains Yashika Reddy, Co-founder, Cocolare, Hyderabad. Following a regimen and getting additional treatments like rejuvenation and lasers can be more beneficial and give the best results. Adding mists and facials to the 10-step routine is commonly known as the 12-step regimen.
Dr . Yashika Reddy and Lumbini, Cocolare
Mistakes one does while following a skincare routine:
Skipping hydration, especially for oily skin
Over-exfoliating
Not using sunscreen or a good SPF based moisturiser
Lack of consistency
Differentiating and understanding healthy skin from flawless skin is the key to begin any skincare routine. With so much awareness and availability of products and regimes, all it takes is consistency, patience, and knowledge to maintain and achieve healthy skin. However, one needs to understand that healthy skin isn't achieved with products alone. Healthy eating is a key too. As we understand it, being comfortable and confident in one's skin is beauty, and it happens when you understand your skin.