Everything you want to know about the Booster dose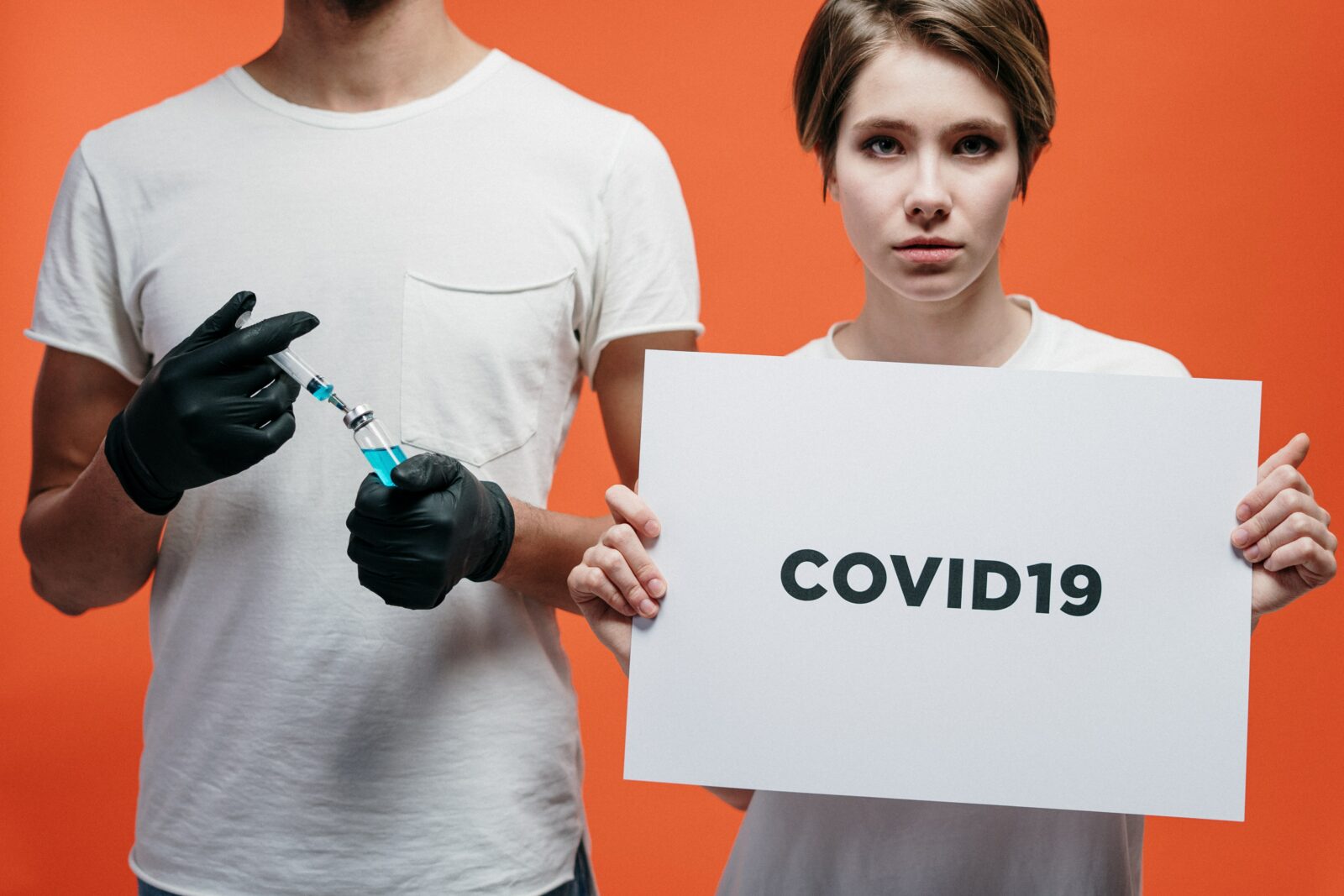 A booster dose of the coronavirus (Covid-19) vaccines helps improve and give you longer protection from your first two doses of the vaccine. Anyone who has taken the second dose of the vaccine and waited for a period of three months is eligible for the booster shot. Prime Minister Narendra Modi announced Covid-19 vaccination for the 15-18 year age group from January 3, and booster doses for healthcare and frontline workers from January 10. Hashtag Magazines gives you a lowdown on what is a booster vaccine why it is important for all.
Panic has taken over most countries ever since the cases of the Omicron variant of Coronavirus have been on the rise. While many states in India have reinforced night and partial lockdowns, counties in United Kingdom like Wales, Scotland and Ireland have new and tougher lockdown rules enforced. Prime Minister Narendra Modi announced vaccinations for 15-18 year olds from January 3d. In his speech he said that precautionary doses or booster doses would be given to all healthcare workers.
What is a booster dose?
In the eight months since Covid -19 vaccines became available nearly four billion doses have been administered, yet the number of cases and deaths continues to rise. Why? For the simple reason that we are not making the most efficient global use of the doses available. Now we have evidence that suggests that antibody levels against Covid-19 may decline over time and that a third dose could help boost them. Before the new vaccine spreads any further, taking a booster for those who have already been vaccinated with both doses will be an added protection. It will reduce untimely death and hospitalisation. Drugs Controller General of India (DCGI) granted emergency use authorisation (EUA) to indigenously developed Bharat Biotech's Covaxin for children above 12 years with certain conditions. It is the second vaccine to receive the DCGI nod for use among those below 18 years after Zydus Cadila's needle-free Covid-19 vaccine ZyCoV-D. PM Modi also said that administration of nasal vaccine and world's first anti-Covid DNA vaccine will soon start in India as well.
Is it absolutely Safe?
The booster shots are receiving mixed reviews. Some researchers believe that giving third shots to people who are already fully protected will do nothing to reduce these hospitalizations and deaths. They say there is evidence that the protection some Covid-19 vaccines offer may even mature over time, that the immune response to these vaccines becomes broader, offering wider protection. Some immunologist believe that if this proves to be the case, boosters may not be necessary at all during this pandemic. However it's important for governments to do what they think is necessary to protect their citizens and the Indian Government has taken its call.
Who will be given booster doses?
The "precautionary doses", known popularly as booster doses, would be administered to healthcare and frontline workers. While people above 60 years of age with co-morbidities are also eligible for the booster dose, PM Modi said that such doses would be optional for this group, and they can take them after doctor's recommendation.
Which vaccine will be given as booster dose?
It is not clear yet which vaccine will be used for the booster dose in India. The window is kept open for future announcements in this regard. In the US, the Centers for Disease Control and Prevention (CDC) has allowed the use of any of the approved vaccine for booster dose, thus allowing the mixing of Covid-19 vaccines. Only for teens (16-17 years old) that have taken the Pfizer-BioNTech vaccine earlier are recommended to take a booster shot of the same vaccine.
Why is there a need for booster dose?
Although Covid-19 vaccination remains effective in preventing severe disease, different reports have suggested that vaccination becomes less effective over time, especially in people aged 65 years and above. With the emergence of the highly contagious Omicron variant of coronavirus, many fully vaccinated people are at risk of getting infected again. A booster is given to people with weak immunity, especially the elderly, and those with low antibody levels. The idea is to increase the level of protection by increasing the antibodies by taking the exact same amount of another shot of the Covid vaccine.
Which countries have rolled out booster dose?
South Africa will start offering booster shots of Johnson & Johnson's (J&J) Covid-19 vaccine immediately. Both J&J and Pfizer Covid-19 shots have been authorised as boosters in the country. European Union leaders have agreed that administering booster shots is "urgent" and "crucial" to tackle the surge of coronavirus infections. The US government is offering boosters to people above 16 years of age. UK Prime Minister Boris Johnson has said everyone 18 and above would be offered a booster dose by December 31. Israel has recommended that medical workers and anyone else over the age of 60 could receive a fourth shot of the Pfizer coronavirus vaccine. Amid rising cases of Covid-19, Australia has said that from January 4, booster shots would be offered to every person aged over 18 who had their second shot four months earlier.
Conclusion:
It is important for governments to do what they think is necessary to protect their citizens. Different countries have geared up with booster shots to extremely vulnerable groups, such as people with compromised immune systems or some older people. The longer the virus is in circulation, the greater the chance that a new and potentially more dangerous variant will emerge. So taking all the precautions and getting timely booster shots is the only way to keep safe.