Five scintillating outfit choices that can never go wrong this festive season
What does one say about India's grand and glorious festive season? As a country that boasts of diverse traditions and sprawling cultures, the moment autumn season begins, the season of festivals also ushers into our homes.
In these final months of the year, every festival has its special essence, and every celebration has its special theme. From those magical Navratri nights to those intimate Christmas evenings, we witness many colourful moments filled with joy, love and cheer.
Surrounded by so many wonderful festivals, how do we make sure that our festive wardrobe is not only eye-catching, but also unique? How do we flaunt festive looks that are different and original, yet exude that ethnic and traditional feel? Where there's a will, there's always a fashionable way!
Here are five simple outfit options that will take us from basic to breath-taking in a matter of minutes:
Scarves
A scarf a day keeps fashion faux pas away! When it comes to adding creative flourish to our festive look, scarves are the fashionable friends we all need. May it be the timelessness of square and triangle scarves, the exuberance of sequinned and printed scarves or the royal charm of cashmere and velvet scarves, there's a distinct option tailor-made for every kind of festival in the world of scarves. They make our outfits more elegant and our faces more mesmerising, all in one go. 
Kaftans
If an 'out of the box' festive look is what you are looking for, there's no better way to scream 'different' than sporting a charismatic Kaftan. A perfect blend of old-school ethnicity and modern minimalism, Kaftans have been a part of Asian culture for a long while, but they seldom get the mainstream embrace that they deserve. Luckily for us, that also makes them stand out in the most stylish of ways on any occasion. You could opt for a poncho, a tunic, a dress or a shirt, there's no wrong choice during Kaftan shopping! 
Capes
Not all heroes wear capes… well, if it's festive time, they certainly do! It could be a shrug or a cover-up, they could have floral, velvet or fringed textures, there's no dearth of exciting cape choices that will help us symbolize vibrant style on the eve of our vibrant festivals. We could pair our friendly neighbourhood cape with beautiful anarkalis, wear it over a cute crop top, or do our own thing altogether. Whenever in doubt, just drape a cape… and all else will fashionably fall into place!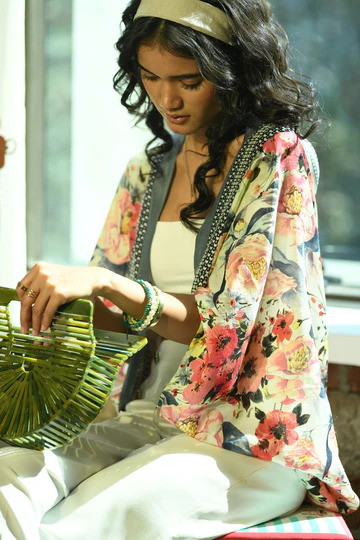 Long Kimonos
Who knew that the traditional attire of ancient Japan will find itself amidst a huge fashion revival in the modern world? The long kimono is a gem that can make a strong style statement and yet never seem out of place in any shape or form. Nowadays, they are available in a variety of interesting shades and patterns. You could be attending an intimate evening dinner party or heading out for chilling at a sundowner, the trusty old kimono will always have our back to up our style game. 
Coats and Jackets
Coats and jackets can help radiate professional charm in a meeting as easily as they can make us glow with glamour at a function. They also have a very 'no fuss' approach about them, you could just pick one up, wear them, and go about your day. The festive season usually requires us to switch from work mode to party mode in a jiffy, and what better companion to have in such times than all-purpose coats and jackets? Velvet or printed, long or short, no matter what kind of coat or jacket you adorn, things will always seem stylish with them.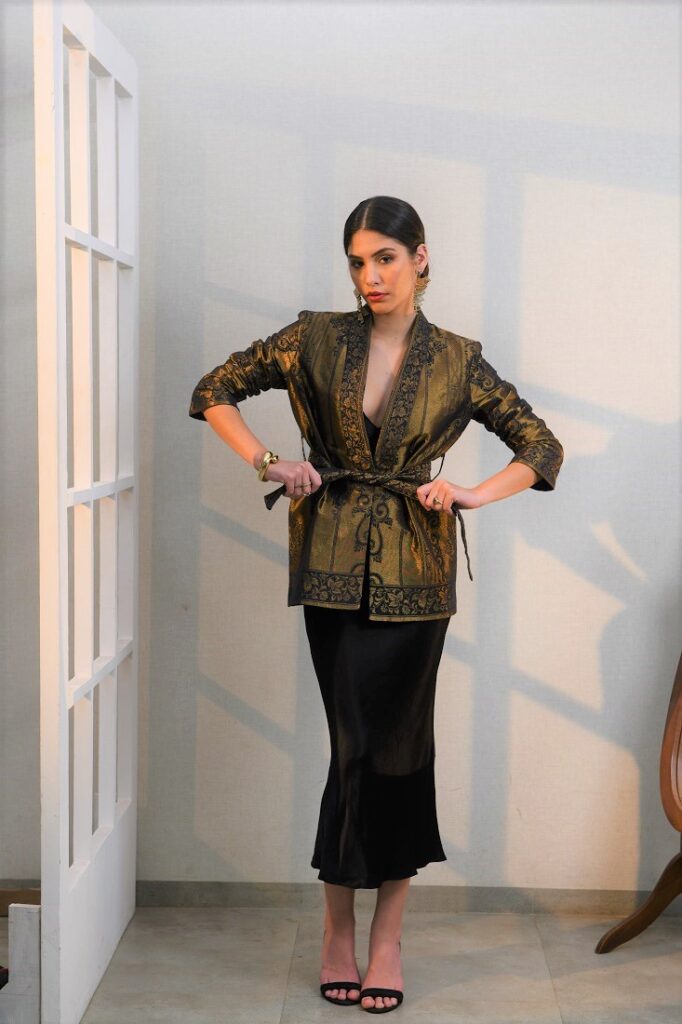 Conclusion: Festivals are definitely about coming together and celebrating as a society, but lest we forget, they are also about commemorating the little joys in our lives. The excitement and happiness one feels on seeing a wardrobe filled with brand-new clothes, all meant exclusively for the festive season, is worth celebrating too. Let the festive shopping spree begin!