Herbal teas are all the rage these days with people becoming increasingly health-conscious thanks to the ongoing pandemic. Hashtag India gets you some expert insight into this new fad with dietitian B. Vaishnavi Satheesh, and lists out some cool recipes for you to try.
Herbal teas are beverages made with the process of infusion or decoction of herbs or spices in hot water. The word tisane is usually used to refer to herbal tea, because these teas are non–caffeinated. While most herbal teas are beneficial for health, they are some which pose some ill–effects. In today's pandemic days, herbal teas are getting some spotlight, and are believed to build immunity, reduce weight, and much more. Thus it has become a trend to have a sip of herbal tea every morning.
Protect the body from aging.
Reduces nausea
Promotes relaxation and induces sleep
Effective treatment for cold and cough
Reduces inflammation
Cleans the kidney and other vital organs
Aids in the digestion
Some of the interesting recipes of tisanes are shared for you.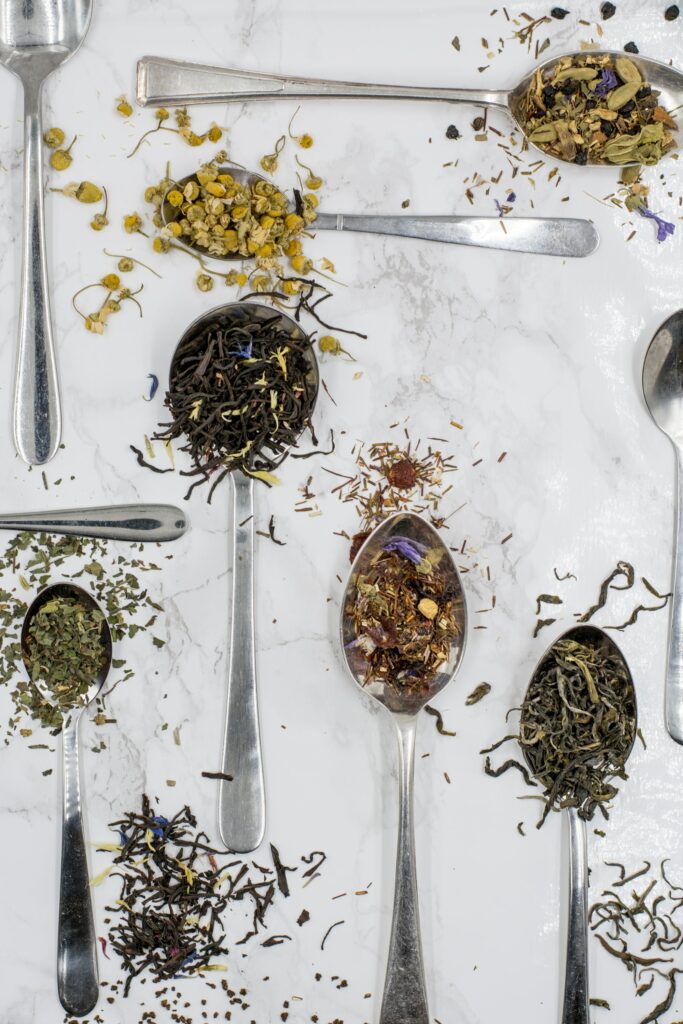 Hibiscus tea
Hibiscus tea is a herbal tea that is made from the infusion of deep magenta coloured hibiscus petals. The tea is prepared by steeping 1.25gm of the dried flower petals into ¾ cup of water, and bringing it to a boil for 5-10 minutes. This tea is effective in the treatment of hypertension, weight loss and boosts liver health. Several studies claim that the polyphenols present in the plant possess an anti-cancer property. The best time to consume the hibiscus tea is after your dinner. This is because; the flavonoids present in the flower has the ability to reduce the fat absorption, thus sipping the tea after dinner aids your body not to cling on to the excess fat deposition. Enjoy having this tea and reap its benefits.
Chamomile tea
Chamomile tea is a herbal infusion of the chamomile flowers, which is an herb that belongs to the daisy family. These chamomile flowers are reported to produce calm in an anxious mind and also possess a settled stomach. Chamomile tea is prepared by mixing the fresh chamomile flowers in hot water and it is allowed to infuse for two to three minutes. Adding honey would improve its quality. This tea is best for the treatment for diabetes and menstrual pain. The anti–inflammatory property reduces the inflammation and is also a best remedy for long term inflammations like auto-immune disorders, gastro-intestinal problems and so on. This tea can be consumed in any time of the day, but it is mostly recommended during evenings, due to its relaxing properties.
Fenugreek Tea
Fenugreek is an important spice in south Indian kitchen pantry. Holding many more special benefits, this spice has gained importance in recent times. Fenugreek seeds are thought to work well for breastfeeding moms. One can drink fenugreek tea up to three times a day. Dry roast the methi seeds and grind into a grainy form. Boil water and add the seeds. Rest the extract for a few minutes. Sift the tea and enjoy. It is best when you add basil leaves or regular tea leaves for taste. Adding a teaspoon of honey would improve its flavor and nutritional profile. Do try fenugreek tea if you are tackling diabetes.
Peppermint tea
This tea has gained popularity due to its anti-microbial and anti-viral properties. It is effective in fighting infections and thus benefiting your immune system. Boil two cups of water and add 15-20 fresh mint leaves. Turn off the flame. Allow this mixture to rest for 5-10 minutes. Strain and enjoy the tea. A tea after a meal aids in digestion, while a tea at evenings and nights may boost your energy and relax your mind respectively.
Cinnamon tea
Cinnamon, one among the most flavorsome spice, helps in treating many major disorders like obesity, diabetes and so on. The preparation being very simple, this tea has acquired popularity among the people. Place a cinnamon stick in a mug. Add boiling water into the mug and cover it and let it steep for a few minutes. Add tea bag and again allow for steeping. After a few minutes, take out the stick and tea bag, and enjoy the tea. To improve its medicinal property, one can add ginger, honey and other spices like black pepper.
Matcha tea
Matcha tea is a Japanese green tea powder, made with finely dried tea leaves. Though with a slight bitter taste, it has gained much popularity in the health industry. When you make matcha tea, remember to whisk the tea powder in hot water or milk. This tea helps in the lowering blood pressure and reduces the risk of heart diseases and boosts metabolism. The antioxidants present in the tea have proven to provide significant benefits to one's health. And to add its nutritional quality, this tea is absolutely caffeine free. I personally recommend my clients to enjoy matcha tea with few drops of maple syrup.
Turmeric tea
Turmeric, one of the important spices that should be consumed to obtain its effectiveness. Curcumin, the nutritive component has low bioavailability, and so we use turmeric supplements which have predominantly Curcumin. This turmeric tea is brewed with the gratings of the turmeric root and this is considered to be the best process. Turmeric helps in reducing arthritis symptoms, reduces the risk of cardiovascular disorders, treats irritable bowel syndrome, and boosts immune function. To brew this tea, boil 4 cups of water and add a few gratings of turmeric root(1-2 teaspoons of powder). Simmer and allow it to boil for a few minutes. Strain and enjoy the tea. To improve its medicinal quality, addition of black pepper powder, honey, ginger or lime is recommended.