Revolutionizing Leadership: Virtual CFO services by Holistic Corporate Advisors
Holistic Corporate Advisors Pvt Ltd, founded by seasoned professionals CA Rajesh Donkeshwar and CA Sandeep Das, is an innovative and dynamic consulting firm with over 15-20 years of corporate experience. Apart from offering financial services, they also specialize in Virtual CFO services, revolutionizing leadership. Rajesh Donkeshwar shares their journey with Surabhi Goel.
The firm's leadership includes three directors: CA Rajesh (Founder and Managing Director), CA Sandeep (Director), and BTECH and MBA Deepti (Director), together, this dynamic team is committed to providing diverse clients like Caps Gold, Manepally Jewellers, Vijaya Diagnostic Centre, Vasavi Group and many more with optimal financial structures and holistic services.
Rajesh's passion for finance and business was evident from his early days at Nirmal, but due to family circumstances and financial considerations, he initially veered towards employment in the corporate world. Nonetheless, his heart always longed for the thrill of entrepreneurship and making a difference both at home and in society. Despite a successful career and a comfortable life, he sensed a lingering void, leading him to introspect deeply about his true calling.
The partners of HCAPL derived their expertise from extensive professional experience in corporate settings. Rajesh gained valuable insights from his work at Dr. Reddy's Lab and Maytas Properties, handling large real estate projects. Meanwhile, Sandeep Das's tenure at Deloitte and Middle East companies exposed him to major corporations and their growth strategies. Drawing from these experiences, they aim to educate and provide clients with successful organizational philosophies and strategic advisory services.
GAINED VALUABLE INSIGHTS FROM HIS WORK AT DR. REDDY'S LAB AND MAYTAS PROPERTIES, HANDLING LARGE REAL ESTATE PROJECTS
In 2016, Rajesh decided to take a leap of faith and pursued his dream of venturing into corporate finance and management consulting, ultimately co-founding SBS and Company, where he spearheaded the investment banking division. As the years passed, Rajesh realized that the ideologies and strategies at his previous firm didn't entirely align with his vision for building a holistic approach to corporate advisory services. The year 2019 became a turning point, as he made the bold decision to establish Holistic Corporate Advisors Pvt Ltd, a firm that epitomizes his values and aspirations. The auspicious day of Basant Panchami on 20th Feb 2020 marked the official incorporation of the company.
The initial steps to establish the company were challenging yet driven by their desire for independence and soul satisfaction. With a small team of just three employees, they focused on investment banking, corporate finance, and virtual CFO services. Despite the initial struggles, their dedication and perseverance helped them secure deals and gain visibility, gradually paving the way for growth and success in the years to come.
Rajesh said, "Our team identified a specific gap in the market that we aimed to address. We noticed that while big corporate firms had well-qualified Chartered Accountants on their teams, small and medium-sized companies often faced challenges in retaining such high-quality professionals due to budget constraints. As a result, these companies lacked experienced and qualified CFOs or management advisors to guide them strategically."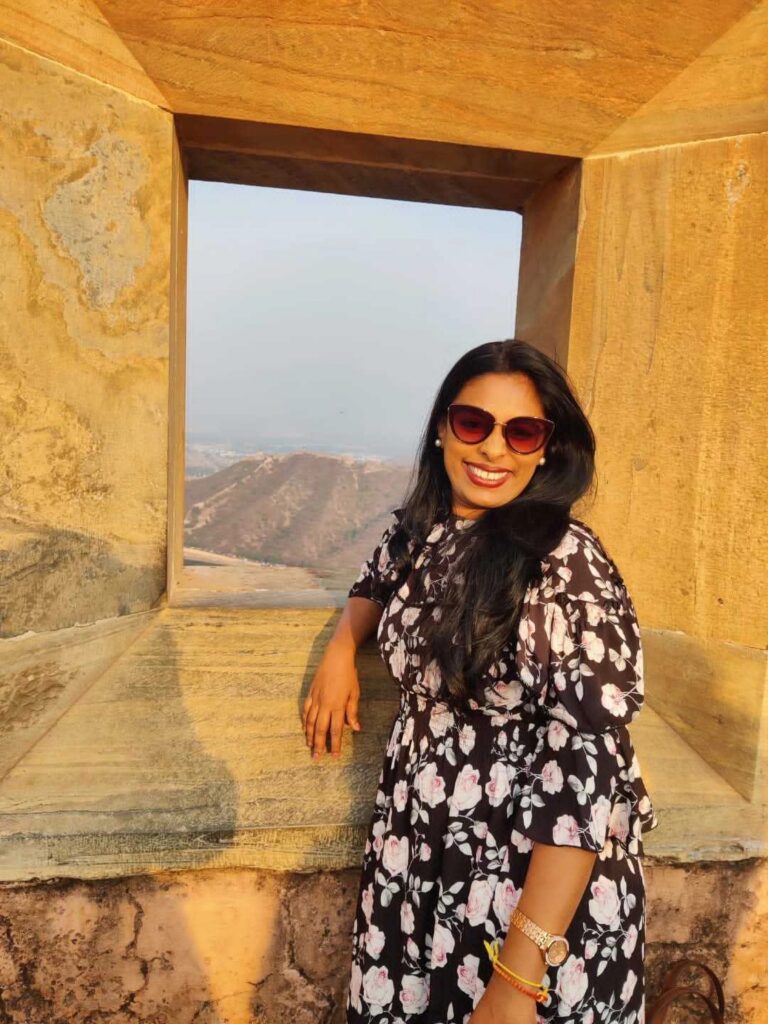 To bridge this gap, Holistic Corporate Advisors recognized the need for virtual CFO services, where companies could avail of advisory support on a part-time basis. By offering periodic visits and consultations, the firm could address the strategic and financial concerns of these businesses, helping them grow, raise finance, and plan for the future. Moreover, they observed that many successful companies lacked a succession plan or strategy for unlocking their value, leading to potential disruptions in the long run. Holistic Corporate Advisors sought to assist such MSMEs in structuring their companies and protecting their assets, while also providing investment banking solutions to aid their growth and expansion.
THE COMPANY'S VISION INCLUDE EXPANDING INTO INTERNATIONAL FINANCE, PARTICULARLY IN INVESTMENT BANKING, TO MAKE A MEANINGFUL IMPACT ON CLIENTS GROTH AND VALUE UNLOCKING.
Holistic Corporate Advisors Pvt Ltd is guided by a vision to empower entrepreneurs, achieve sustainable growth, and unlock business value. Differentiating itself with a holistic approach, the firm prioritizes innovation, employee support, and stakeholder value creation. They offer comprehensive services, going beyond audits, to provide strategic guidance for business success.
The firm distinguishes itself through its industry expertise, drawing from over 15-20 years of experience in corporate transactions. The firm takes a systematic approach to solutions, providing clients with structured learning and holistic advisory services. Their reasonable charges and continuous engagement with clients set them apart from traditional audit-focused firms. Additionally, they have a division called Vasavi Holistic Corporate Services, managed by Rajesh's wife Deepti Donkeshwar, which handles a large portfolio of residential units and provides housing loan solutions. The company's vision includes expanding into international finance, particularly in investment banking, to make a meaningful impact on clients' growth and value unlocking. Ultimately, the firm's success lies in contributing to society and making a positive difference in clients' businesses.
Quick takes-
What helps your de-stress when not working?
Apart from work, I find joy and relaxation in walking, watching movies, travelling, and practising yoga and meditation. These activities serve as refreshing breaks for me.
Aside from being a workaholic, what gives you satisfaction?
I find immense satisfaction in accomplishing specific tasks and achieving goals, especially when they make a positive impact on employees, clients, and society. Making a meaningful contribution that benefits the community is deeply fulfilling for me.
Do you prefer solo travel or travelling with family? What is your favourite travel destination?
I absolutely love to travel, both alone and with family and friends. With family, I prefer destinations with greenery and serene spaces. For trips with friends, Goa is always a favourite choice. Internationally, Spain is a place I have always wanted to visit, and my kids are excited about going to Disneyland. There are still a few destinations on my bucket list that I hope to explore in the future.
What are your health objectives?
I prioritize discipline in my daily routine and enjoy starting my day with a morning walk or run, as well as engaging in yoga and meditation. Health is of utmost importance to me, as I firmly believe that without good health, wealth loses its significance. Additionally, I find pleasure in reading books to nourish my mind and soul.
Enhance your financial success with specialized investment banking and virtual CFO services. Reach out to CA Rajesh Donkeshwar at 9849304255 or Rajeshd@holisticcorporate.com.