"I always wanted to be recognised!" – Vijay Deverakonda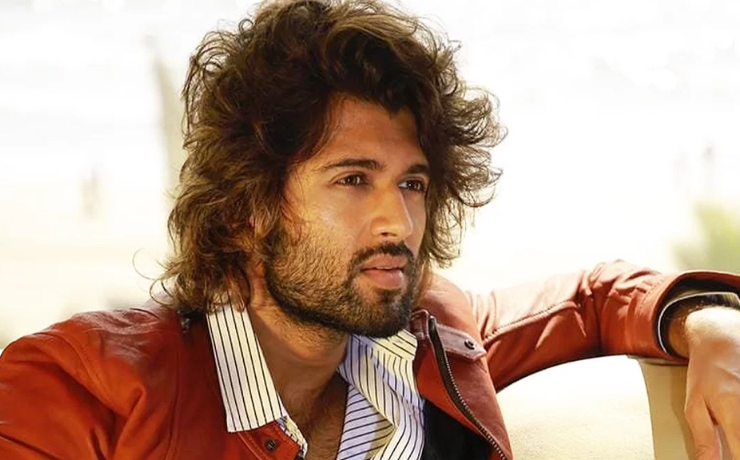 Vijay Deverakonda is confident about Liger to be a super hit even before its release. In an exclusive, Vijay gets candid answering a volley of questions about his increasing fan following, films, his journey from Hyderabad to Mumbai and more with Lipika Varma.
Elaborate on your first trip from Hyderabad to Mumbai. How do you like Mumbai now?
On my first visit to Mumbai, my visa to Europe got rejected-
I initially played supporting roles. Yevadu Subramanyam, a decent film of mine, was released which was successful. It was during those days I had come down to Mumbai as I had some personal work, as I was planning to go to Europe to meet some family members. I had come from Hyderabad to Mumbai in a sleeper bus. However, my visa got rejected because I didn't have enough money in my savings accounts. Though my father had deposited some money in my account for visa purposes, they didn't believe I would come back to India. They thought I was running away to Europe to settle there and thus rejected my visa. My mama lives in Europe and they were sponsoring my trip. But now I have travelled on my own.
Those two days in Mumbai and now-
Back then, I was visiting Mumbai for two days. It was summer, and it was very hot and I was sweating. I returned the next day after my interview by bus. After that, I came to Mumbai when we were shooting the film Liger. I spent a lot of time here and I loved it. Mumbai has become close to my heart as I know people here. My director/producer's office and residence is here so I know some people from the industry. I enjoyed shooting work here. However, since I travel by car, I don't know the roads and my geography of Mumbai is weak. I would go back home after my shoot, work out and go to bed. In Hyderabad, it's different, when I go back home, people come to meet me.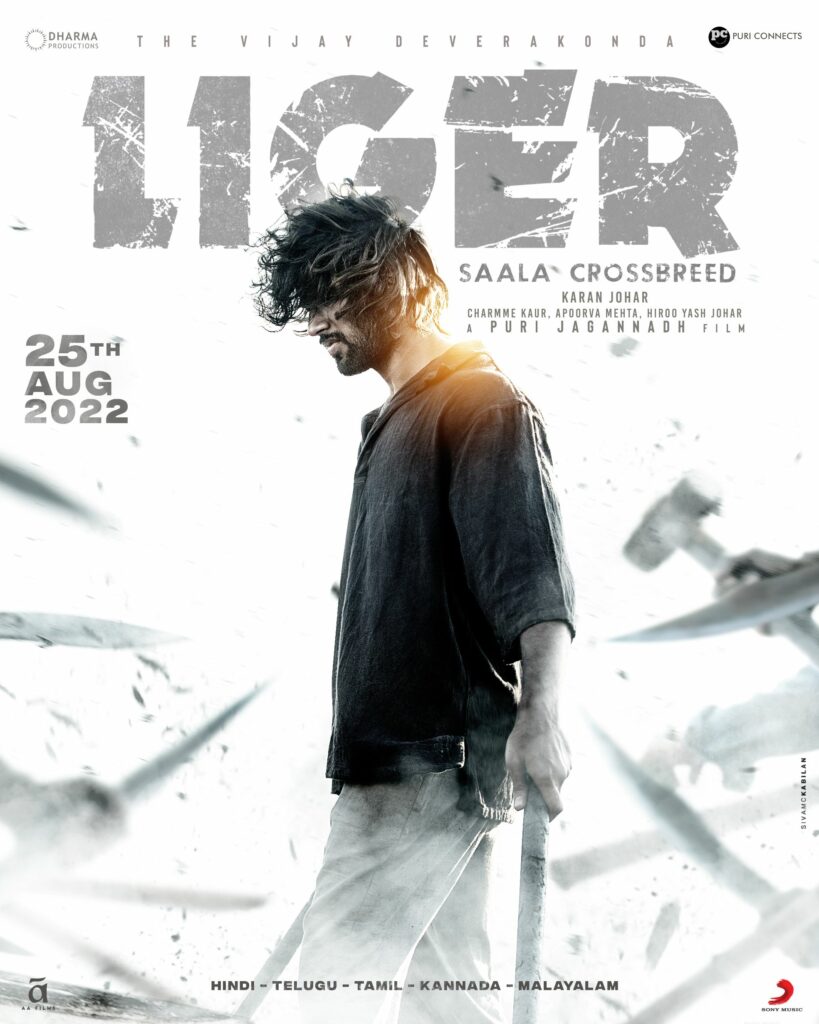 You have a huge fan following all over India. What would you like to say?
I have yet not been able to grasp what's happening. The first visit to Navi Mumbai Mall was a big event, and I was not expecting such a huge crowd. We have been to Bihar and Patna, and the idea for me was to visit each and every city and introduce myself, informing everyone that I am Vijay Devarkonda and I am coming up with the film, Liger. But no sooner did I reach these cities, everyone knew me and yelled out my name. Then, I decided to chill and have fun. But when I went back to my room…my mom called me and was very emotional, she was literally in tears to feel the love of people from Mumbai and Patna. We have yet not understood what's happening and what I have done to receive this sort of  love and attention. Maybe, later I may understand it, it's touching and I feel welcomed. I feel a responsibility when this love is showered upon me; I have to give them an incredible and entertaining cinema. I feel Liger will be loved by everyone.
How do you look at female fans when you realize it for the first time?
I don't remember when it happened for the first time. I think it happened gradually to me. Arjun Reddy was definitely a level in my career which brought a lot of attention to me. Geetha Govindam was loved by families. I have not done any work owing to Covid, was sitting at home, busy making Liger.
Do you agree women have played a pivotal role in your life?
Women have always played a big role in my life. I guess there is some sort of blessing showered on me. My grandmom [maternal] has played a huge part in my life. I was very attached to her. My mom has played a very big role too. My first producers were two women who gave me a big break. Overall, in my personal relationship, women have contributed a lot to my life, emotionally and have given me love and support. I guess there are certain star alignment connections.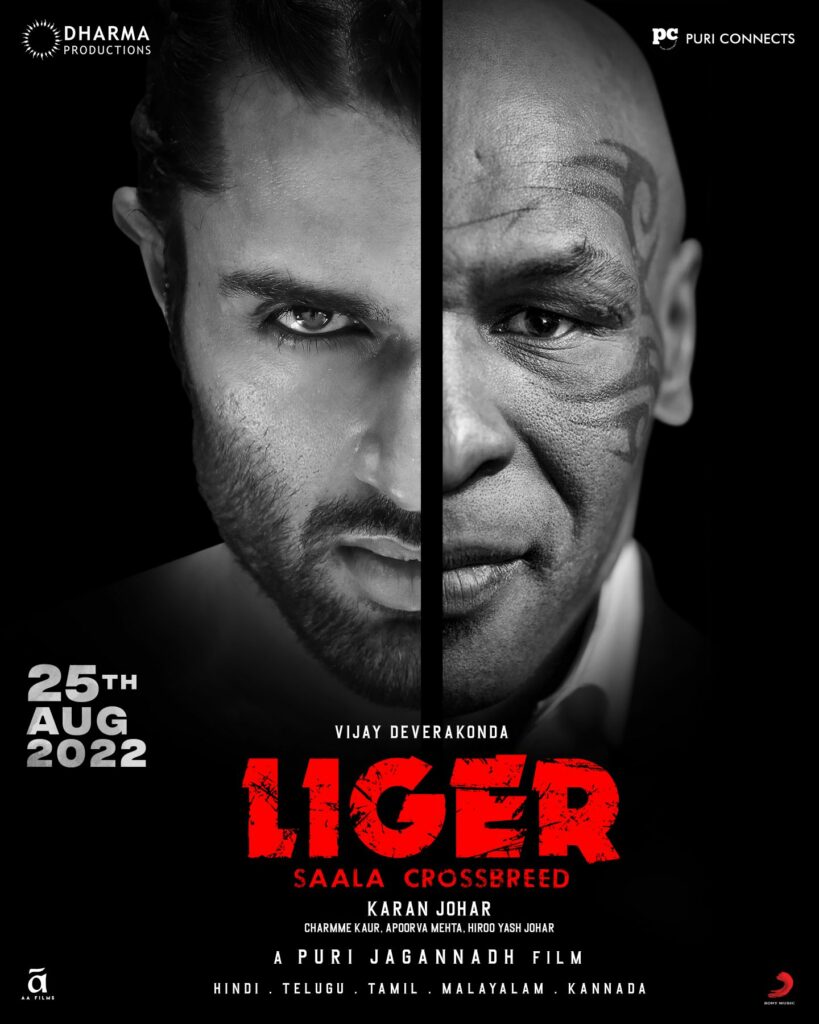 Any proposals from any girl or updates about your love life, who are you dating?
I don't like to talk about my personal relationship. Whoever I am in a relationship with, their secrecy needs to be maintained. I have chosen this public life, but that person may not necessarily like public attention. I am okay being judged but everyone doesn't like to be judged so, I won't even say. [laughs] I am in a relationship with my mom and dad.
Any girl who liked you when you weren't a star?
I used to fear girls, I studied in a boys' hostel. When I joined Intermediate college in Hyderabad, there were pretty girls around but I had no guts to look at them. Girls would talk to me, but it took me two to three years to overcome this fear of even being able to talk to females.
What is fame and popularity to you, and how will you sustain it?
Fame and popularity will not go into my head. How will I sustain this popularity? I will just have to keep doing more work I guess. If they love my work, they will give me more love. I love the job I do. Anyways, I will do it till the day I love acting. I will stop acting if I stop loving it. Nothing lasts forever. This is a temporary phase in life. This is my work, I am young and have the energy to perform this kind of role. Priorities will change maybe later; right now- this is life for me. I take complete ownership and live it.
Have you been following someone? What's your inspiration?
I have never followed anybody. My inspiration is to earn money. People should respect me; my driving force was to make a name and fame. I always wanted to be recognised. Every middle-class female wishes to deck up wearing great jewellery, watching the same in my family, which I didn't like and wanted to fight and do whatever I wanted to do in life to rise above the middle-class feelings.
Expectations increase with Liger, are you feeling any pressure now?
I am very sure about the product, I have no tension about my film. I only think about one thing: how I can reach everyone. I belong to Hyderabad and this film is set to release all over India. Right now I am concerned that audiences' should watch my film. I have no stress, it's a blockbuster!
What kind of physical transformation did you go through for this character?
Physically and performance-wise, this is the toughest film! When I heard the script, I asked the producer/director if I needed a transformation. They were very reluctant. I was given two months for transformation, and I worked hard with a lot of discipline, but after the two months, I didn't notice any transformation. I realized it was not happening, so I asked if I can get more time. I trained with my personal trainer, and the transformation took one and a half year.
What do you have to say about Karan Johar?
After Arjun Reddy, I came to Mumbai to meet Karan[Johar]. He was the first guy I met, he loved me as an actor and he was of the view that we should work together. At that time, I wasn't ready. After hearing Liger's script, he agreed to do this film. He never asked any other questions. He just backed the film. I have promised him to make him proud and he has bet on the right person. If this works, he will back more people as Karan right now is very obsessed with promoting talent from all over India. Having Karan helped us bring this dream to life. To just have his name we are able to promote the film. It's a blessing in my life.
Are you accepting any offers from Hindi?
I am not finding any scripts, and I am not looking to sign any films. I want to release this film, and enjoy the success a bit. I am doing Jana Gana Mana and Kushi right now, I don't want to take on the next project in hurry. I will hear and pick scripts after a few months.