MAKING HER MARK – MEGHANA REDDY
From doodling on notebooks during class to working on animated films, Meghana Reddy has come a long way. Currently the Lead Concept Artist at Amplify Education, where she collaborates with authors and creates illustrations for children's books for schools all across North and South America she has been the 2D/ 3D artist for animated films like Elf Pets: Santa's Reindeer Rescue, Elf Pets: Fox Cub's Christmas Tale. The Chennai-born artist talks about her journey and how she started her career in animation.
Mallik Thatipalli catches up with artist Meghana Reddy who talks about her inspirations, how she chased her dream in a foreign land and more…
CHASING HER DREAMS
At the age of six, Meghana began painting using watercolours, acrylics, and oils. Even as a child she enjoyed creating and letting her imagination run free on a canvas. No wonder she worked for the award-winning animation company Primal Screen and carved a niche for herself.
"Even in high school, I was the kid who would scribble in my notebooks during class." recalls the 29-year-old, "I chose to take up art lessons after school because there weren't many design or arts-related subjects offered where I studied. At the time, it was the only creative outlet I had, and it helped to shape what I do now."
PURSUING HER DREAMS
After a couple of years, the youngster began studying design foundation and gained knowledge about everything, from the history of animation to fine arts, design, packaging, printing, and filmmaking. The Chennai-born artist moved to the US in 2016 and admits that she was a tad nervous as it was the first time she was leaving home.
"I wasn't entirely sure what to expect but, I was excited to meet a bunch of creative folks and explore the city of Savannah and the culture. What I loved about Savannah the most, was the diversity of people. There were so many people I met from all over the world and of course from Chennai as well, that instantly made me feel at home. I learnt so much from meeting some amazing people and understanding all their different cultures and backgrounds and got to explore more, travel more, and eat a ton of great food." she recalls.
Being in the US taught her to be responsible and more independent. It also bought her closer to her dream of animation. Ask her what is it about animation that gets her excited and the youngster rattles off, "I love storytelling, and to pair that with the creation of exaggerated characters who could bring that story to life is something I always found exciting. Also, I do have to say that my dad played a tiny role in contributing to my passion. He had the most insatiable curiosity for art, especially when it came to filmmaking and special effects."
Meghana recalls how her father would always watch a film from an artist's perspective and get inquisitive about the making. She smiles, "He was all about the detail. His obsession fuelled my pursuit of art and design. We watched every animated film we could, and I slowly started to wonder about every question he had, as I grew older."
After graduating from Savannah College of Art and Design, Meghana moved to Atlanta, Georgia, to work with the award-winning animation company Primal Screen. At Primal Screen, she worked as a 2D/ 3D Artist on two animated films called 'Elf Pets: Santa's Reindeer Rescue' and 'Elf Pets: Fox Cub's Christmas Tale.'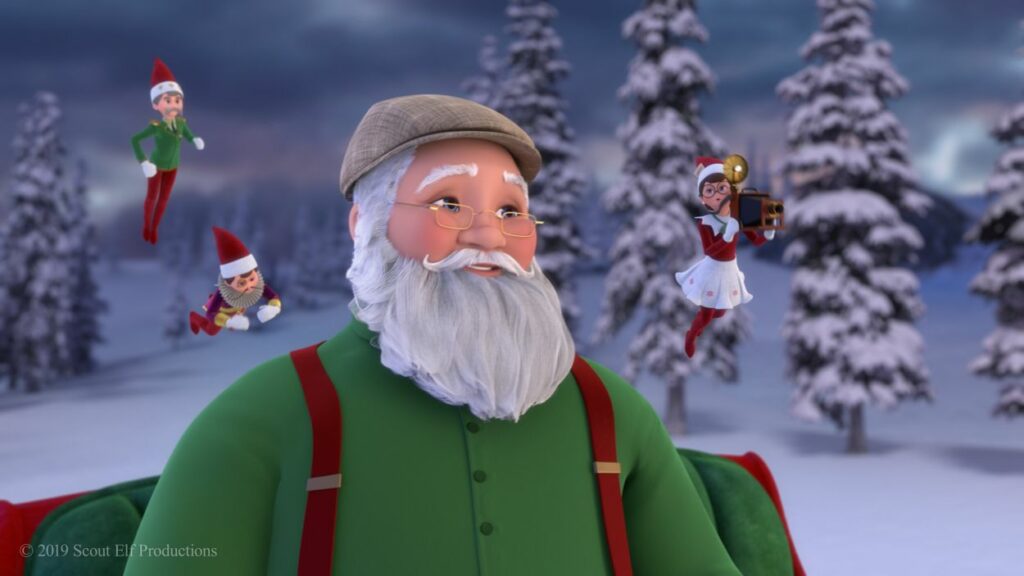 These films are currently streaming on Netflix and have been featured in some popular publications, such as Variety, Hollywood Reporter, Deadline, The New York Post, The Guardian, and Washington Post amongst others. "The best part about working on these films was the team I worked with. Since this was my first production, I learnt so much from them and they're a quirky and hilarious bunch of people." she shares.
THE JOURNEY AND THE FUTURE
The youngster had to face her share of challenges on the way. "I think when you have a big idea or a goal that you want to work towards, it is going to be a bumpy ride. There are going to be many challenges along the way, especially in the creative field. For me, it was a struggle in achieving a work-life balance. I would dedicate all my time to working and very little to my lifestyle, which I have fixed over the last couple of months," she states.
As an Indian in America, she stays connected to her roots, the constant tradition she decided to maintain is celebrating all the Indian festivals. "We invite some of our non-Indian friends to experience and share our culture with them. And of course, they all love our Indian food." she chuckles.
Being in the field for over 5 years has made Meghana challenge herself to learn new things and branch out. "There is a huge buzz and increase in technology that is ascending with an infinite number of possibilities and creativity has no end in sight. I want to navigate my career by combining my skills as a 2D/3D Artist with User Interface and User Experience Design and take up meaningful projects that positively impact the day-to-day lives of people," she signs off.
Follow Meghana at  @meg__reddy
Text: Mallik Thatipalli