Neutral, The Necessary New Normal
The world has come a long way from 'Pink is for girls; blue is for boys." Barkha and Meghna, the founders of Greendigo give us a lowdown on why neutral fashion should be the norm….
Gender-neutral is blazing a new trail in the global baby products market, and we can see its foray into almost every category, from apparel to toys.
Millennial and Gen Z parents are actively seeking out gender-free clothing options for their kids, exploring multiple colour palettes and styles that support inclusivity, diversity and sustainability.
Gender-neutral clothing for children, led primarily by individual brands and some mass retailers, is still yet to abolish the mindset that certain colours and styles are meant for one gender vis-à-vis another. While there's much work to be done in shifting cultural perceptions, brands are already looking to the future with a gender-free lens.
The question arises, what is gender-neutral clothing?
Gender-neutral clothing, also known as unisex apparel, fluid fashion, or non-binary attire, has influenced many interpretations. However, at its core, the term is used to describe clothing that does not conform to conventional brackets of masculine and feminine.
Genderless clothing breaks through traditional gender norms to create something that is authentic, expressive, and most importantly, inclusive of all identities, body types and personalities. Empowerment in its truest form, this type of fashion transcends gender barriers, as well as age barriers.
Why is gender-neutral clothing the necessary way forward, one might ask?
Well, it goes beyond just the aesthetics!
Gender-neutral clothing celebrates an individual's authentic self by promoting design elements that are free from limitations and societal constructs. From genderless baby clothes to adult clothes, this movement enables true self-expression in a safe and supportive space.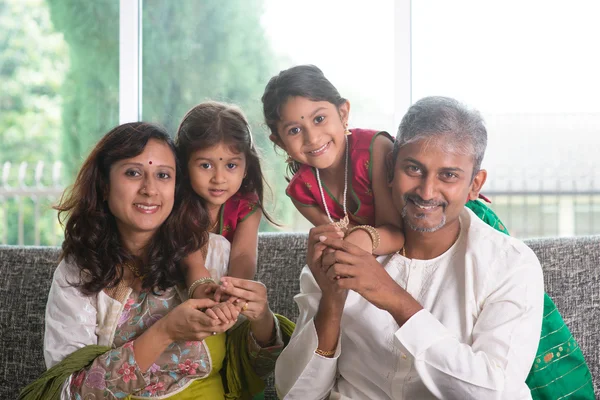 Secondly, gender-free fashion champions inclusivity and diversity. It sends a powerful message to children and adults that they don't have to fit into one mould. Garments are designed to be equally masculine as they are feminine, encouraging acceptance of all genders and identities.
Perhaps the most important reason of all, gender-neutral clothing shines a spotlight on sustainability! Manufacturers produce less, and consumers end up using clothes for longer periods of time through a circular system. Plus, households can save up on time and money, as both girls and boys can share their apparel.
Neutral clothes also award consumers with endless freedom of choice. Whether it's a ruffled shirt for a little boy or a blazer dress for a little girl, parents can dress their kids without worrying about aligning to female or male-centric silhouettes.
Genderless apparel is also ideal for all occasions, both formal and informal, as it eliminates the hassle of pairing and coordinating multiple prints, colours and styles.
Here's why brands should be supporting gender-neutral fashion
There is a growing consciousness toward making the global kid's fashion industry and baby products market more accountable. The emphasis is on being holistic, well-rounded, environmentally friendly, and ethical.
Parents are more open-minded and have access to more information, which makes them willing to explore apparel that is the best fit for their kids. Brands that are able to tap into gender-neutral fashion, thus, have a clear and distinct advantage – in profits and in purpose. Not only will they be helping kids feel more empowered and inhibited, but they will also be nurturing their imagination and creativity, all of which lead to more holistic development.
India's bag of gender-neutral clothing brands is mixed
Some focus solely on creating new designs, while others reimagine classical styles for the modern era. The common thread is an endeavour to provide functionality and freedom.
Greendigo is one such cheerful and vibrant brand, that doesn't distinguish but rather unites. While it offers high-quality baby apparel for boys and girls, the designs are gender fluid and flexible, allowing kids the freedom to play around.
Made from internationally certified organic cotton, Greendigo's garments are perfect for every season, occasion, and personality type. The aim is to put comfort and convenience above all else, and they do so in a planet-conscious manner.