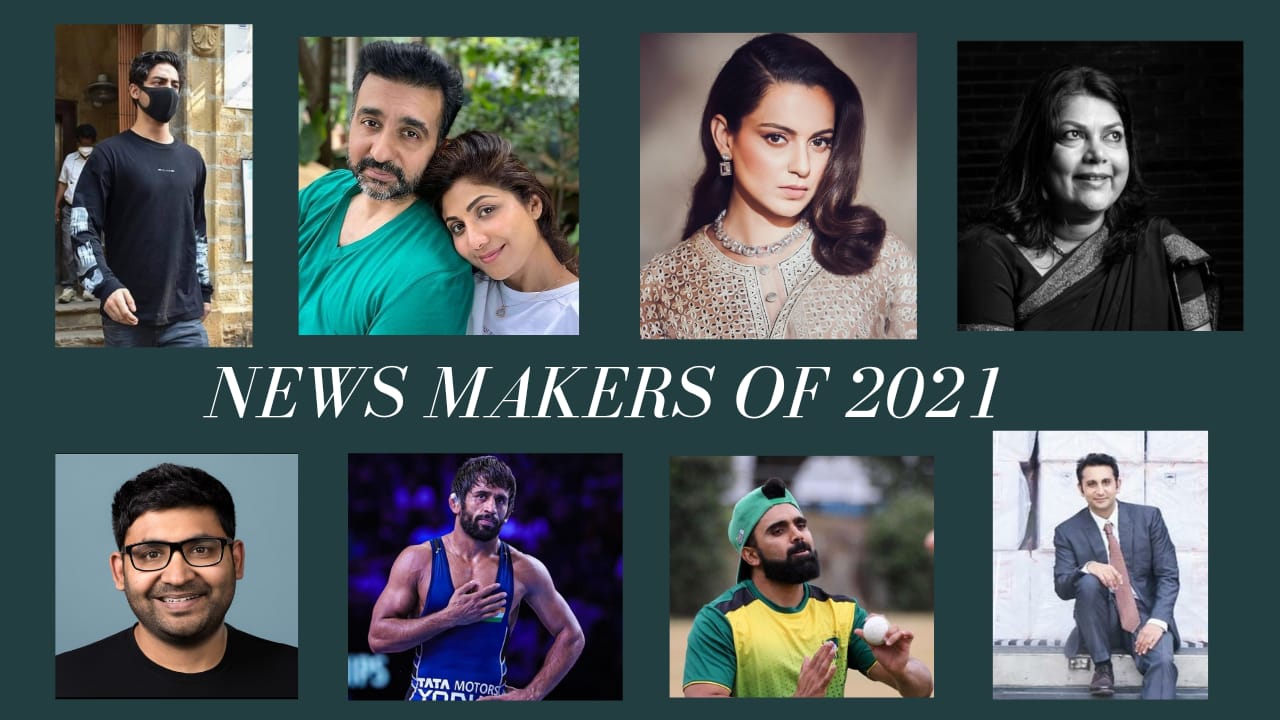 Bidisha Barik reviews the news cycle of the year that has been, recalling those who dominated our trends to become the newsmakers of 2021.
With controversies, criticisms, scandals, and achievements galore, it surely has been the year of newsmakers. The buzz of COVID-19 and the rise of the second wave dominated the first half of 2021. Despite the pandemic, 2021 saw a robust news cycle. We list those celebrities and entrepreneurs who made it big in the press and created a buzz that has had an impact on the country's demography.
October was a tense month, with everyone rooted to fresh news every minute for Shah Rukh Khan and Gauri Khan's eldest son, Aryan Khan. The voiceover artist and rising actor usually crashes the internet anytime he shares a photo on social media. He was on his way to a party on the Cordelia Cruises' Empress ship, which was part of a two-day musical cruise organised by a Delhi event company. He made news for his suspected involvement in a narcotics raid on a cruise liner in Goa by the Narcotics Control Bureau (NCB) and was arrested on 3rd October.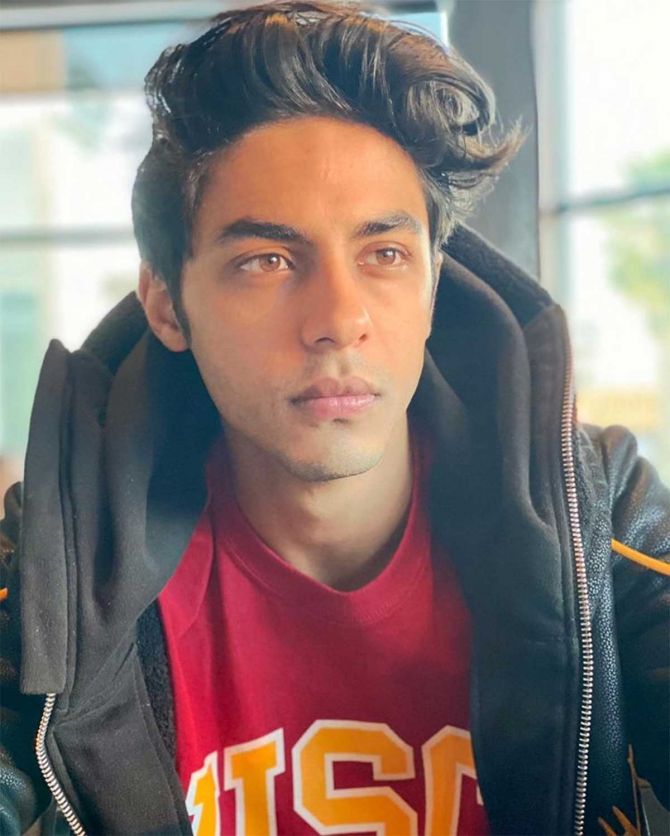 Shilpa Shetty and Raj Kundra
. Raj Kundra, businessman and husband of popular Indian actress Shilpa Shetty, was voted 198th richest British Asian. He was linked to investments in cricket and mixed martial arts, and he joined the top five newsmakers list in 2021 after being charged with producing and transmitting pornographic content, gaining infamy for the couple.
Kangana Ranaut is known for her versatility and portrayal of strong women in female-centric films. She has been awarded several awards including Padma Shri in 2020. The Manikarnika actress and controversies go hand in hand – she generated headlines throughout 2021 for her numerous conflicts involving entertainment, politics, social media…the list continues.
Vir Das, who began his career as a stand-up comedian before moving on to Hindi films such as Badmaash Company, Go Goa Gone, and Delhi Belly, has now been criticized for the views he expressed in Two Indias, a stand-up special he performed throughout the world. He was also up for an international Emmy Award in 2021 for his Netflix comedy special, Vir Das: For India, which touched upon the already sensitive subject. After it went viral, he insisted that his monologue was pure satire and that he'd continue to work as a comedian.
After serving as managing director of the Kotak Mahindra Group, Falguni Nayar established herself as a retailer of beauty and personal care items. She is the CEO and Founder of Nykaa, and in 2021, she became India's first self-made female billionaire. Nayar's choice to launch Nykaa at the age of 50, following more than two decades in the banking industry, has boosted female motivation and has been received with grave praise.
In 2000, the now well-known CEO from India placed 77th in the IIT combined admission test. He later relocated to the United States to earn a doctorate in computer science from Stanford University. Jack Dorsey's unexpected resignation in 2021 saw Parag, a 37-year-old Indian-American, rise from software developer to Twitter CEO, having worked at the company for 10 years.
The current CEO of Serum Institute of India joined SII soon after his graduation and was designated CEO in 2011. In 2014, he founded and released the Serum Institute of Oral Polio Vaccine, which quickly became the company's best-selling product, and he was enthused about producing flu and cervical cancer vaccinations the same year. Adar Poonawalla and Serum Institute of India (SII), the world's largest vaccine manufacturer, made headlines at the start of 2021 for developing the COVID-19 vaccine Covishield, a SII/AstraZeneca vaccine manufactured in India. They were also noted for providing preventative and protective supplies for the medical personnel, the elderly, and the general public.
Captain Zoya Aggarwal, Captain Papagari Thanmai, Captain Akansha Sonaware, and Captain Shivani Manhas of Aviation India's AI176 all-female cockpit crew conducted a record voyage over the North Pole on the world's longest air route from San Francisco to Bengaluru on January 9, 2021. The All-Women Crew completed the first non-stop flight over the North Pole, spanning over 16,000 kilometres. The aerial distance between San Francisco and Bengaluru is one of the longest in the world.
Bajrang Punia
Punia is the only Indian wrestler to have won three World Wrestling Championship medals. For his wrestling practice, this man with a grandiose vision would skip his school. In 2021, Indian wrestler Bajrang Punia won his second straight gold medal in the 65 kg freestyle category in the Matteo Pallicone Ranking Series tournament in Rome, defeating Mongolia's Tulga Tumur Ochir 2-2 by criteria. This victory places Punia as currently the world's No. 1 in the 65 kg class.
New Zealand cricketer and orthodox left-arm spinner Ajaz Patel was voted Men's Domestic Player of the Year at the New Zealand Cricket Awards in April 2018. Patel of New Zealand couldn't stop breaking records in India's second Test match against New Zealand, which took place at Wankhede Stadium on December 10, 2021. After taking all 10 wickets in the first innings, Patel's four-wicket spell in the second innings helped him break Ian Botham's 41-year-old record.