One Hat, Many Feathers: The Multifarious Life of Tanvi Chandna
A chartered accountant, an entrepreneur with her own dance studio, an actor, and a model, TANVI CHANDNA wears many hats with elan. In a chat with MALLIK THATIPALLI, the 26-year-old outlines her dreams plans for the future, and much more…
Dancing to her own tune
Having worked with renowned companies like General Electric and KPMG Canada, 26-year-old Tanvi Chandna quit her corporate job last year to pursue her passion for dance and acting. Born and brought up in New Delhi, she moved to Canada in 2013 and has always been a firm believer in following her heart.
From CA to dancer and entrepreneur
"I think it was a dancer who decided to become a CA in order to become a successful entrepreneur." laughs Tanvi and adds, "I started dancing when I was 7 years old and have always wanted to open my own dance school one day. However, I also wanted to study accounting in under-graduation. I strongly believe that education doesn't always have to be directly linked to the profession you end up choosing and I say that because education provides you with a lot more than just a degree that gets you the job."
Having realized her passion for dance, the youngster started her dance school ViDance Studio, a global studio that is travelling across the world, spreading happiness through dance. With her own name making up the studio's title – Vi comes from the last letters of her name – the studio echoes her own spirit, aiming to be a safe space that enables each dancer to truly celebrate their emotions and express themselves through easy and simple steps.
"Like any other art form, dance is an expression of oneself."
The founder explains, "Dance is rarely about the steps. Like any other art form, dance is an expression of oneself. Personally, dancing has helped me celebrate my brightest days and survive my darkest ones. Hence, when the pandemic hit, I resorted to dancing to calm down my anxiety."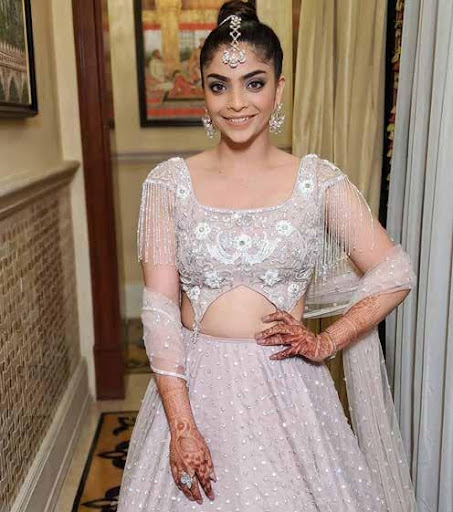 Thus, the idea behind ViDance was born. During a time when the world seemed to be at its lowest, Tanvi started a movement that would bring people together and spread happiness through dance. With the power of technology, she started a virtual dance school and a year later, she has 500+ students across 12 countries. 
You can take Tanvi out of India, but you can definitely not take India out of Tanvi!"
She has also created a platform for instructors to come and teach their dance forms to the existing customer base, hence empowering them to be the leaders they always wanted to be. She explains, "ViDance is not just a dance school, it is a community where we empower, educate and celebrate each other." 
From India to Canada
Moving to a different country and starting life from scratch is never easy but Tanvi says that Canada has been extremely welcoming from the day she landed. "It is such an inclusive and diverse country that I have never really felt like an immigrant here."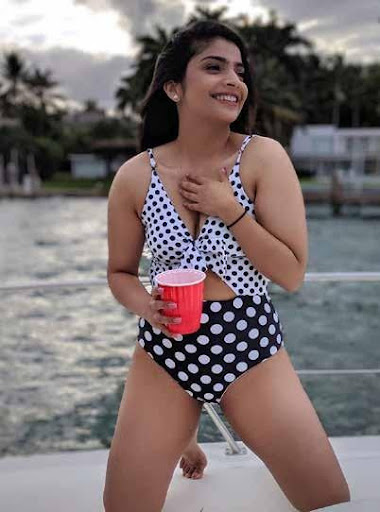 As someone who manages multiple professions, Tanvi explains that "Juggling multiple hats gets easier when you learn how to strategically interlink them." Tanvi shares that she does not separate her learnings and challenges between her professions. Rather, she uses them to her advantage. "Multiple professions give [me] more opportunities to use existing skills and learn new ones. There have been multiple instances where I have used my CPA hat, i.e., my analytical skills, in my acting auditions. At numerous occasions, I have applied my learnings from my acting career, i.e., patience and resilience, in my entrepreneurial journey with ViDance," she states.
A desi at heart
Most of the current generation of Indians abroad have no problem in juggling different cultures and the young entrepreneur is no different. She laughs, "You can take Tanvi out of India, but you can definitely not take India out of Tanvi! While Canada has given me a tremendous number of opportunities, I am truly who I am because of where I come from, and I never forget that. From celebrating every festival, to watching the latest movies to creating a Bollywood dance studio, I do it all to make sure I don't lose touch with my roots."
"Juggling multiple hats gets easier when you learn how to strategically interlink them."
An actor, script writer and director
Tanvi started training as an actor three years ago with Brad Milne in Toronto, Canada. As an actor, she has done multiple commercials with brands like AirMiles, DoorDash and Subaru. "I believe as an actor, it is your responsibility to holistically explore this industry. There is so much that happens before and after you audition for a role, and it really helps to learn how the script is written or why a director wants a certain scene to be shot a certain way." she shares.
Last year she motivated herself to take up script writing and consequently wrote, shot, and directed two short films with actor Sparsh Rana, which were released on her YouTube channel Spartan. While Pehli Baar is a romantic comedy, that talks about two individuals discovering true love over a Zoom call, Rooh is a horror-comedy. 
Creativity as a forte
How does someone so creatively gifted wind down? Tanvi confesses that art helps her to express herself. "It gives me a platform where I can truly be in touch with myself. It helps me talk and write about things that I wouldn't be able to otherwise. It helps me create a reality that feels like a dream." she shares. 
For someone who is starting out into her journey as a multi-faceted performer, the sky is the limit for Tanvi. This is aptly illustrated in her future plans which includes working on a new educational training program for dancers who plan to start their own dance studio. On the acting front, she is currently filming for a feature film and is also writing a script that she is planning to pitch to OTT platforms by the end of 2022.