Pink Soil Organics-An Unconventional Approach to Farming
Shraddha Reddy delves into the details of organic farming and environment-friendly practices with Chakrapani Singh Rathore.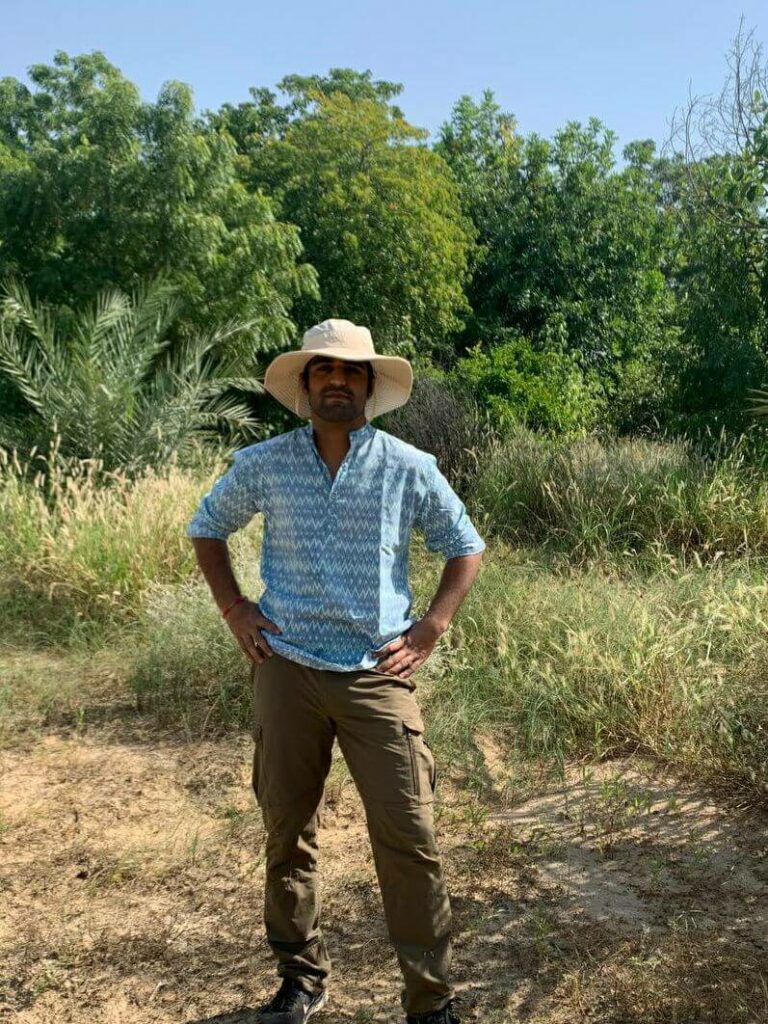 Alumni of Mayo college and a graduate of St. Stephens, Delhi, 26-year-old Chakrapani Singh Rathore has set about revolutionizing farming practices in Bikaner. Soon after the pandemic hit, he shifted back to his paternal village from Spain to start organic farming in a region that is typically very old school and conventional. Shraddha Reddy gets him talking about his passion project and how he is going about it despite much resistance.
What gave you the nudge to start organic farming in your village?
Coming from a noble family, my forefathers were into farming all their lives, but I grew up in a city with no knowledge of farming whatsoever. During lockdown, when I went back to my ancestral home, I realized that what I perceived as farming was in fact mono-cropping agriculture that does more damage than good by depleting the soil of nutrients and organic matter and causing significant erosion over time. It was during the lockdown when I came across the concept of permaculture and realized how exciting and limitless farming can be. I immersed myself in researching the effects of chemical pesticides and weedicides on human and environmental health and educated myself about organic models of farming. In a nutshell, the love for the environment and a sense of duty towards the community was my motivation to start this venture.
What are the main obstacles you've faced in terms of infrastructure and the support/criticism from other farmers in the region?
The infrastructure at our farm was in tatters as the land has been leased out for the past 30 years. Our pump and motor burned out within the first few months, there was a shortage of good pipes and sprinklers, and there was no proper fencing around the farm. To add to all that, the nutrition in the soil had depleted with there being virtually no organic carbon left in it. The farmers in the region are very sceptical about my approach and they have made no effort to hide their doubts. But, seeing is believing, and I hope witnessing the many benefits of organic farming will change their minds soon, one farmer at a time.
How has your family helped you in this venture?
When it comes to the support of family, my father has been the staunchest critic of them all as he doesn't find farming financially viable. He eventually got on board, albeit reluctantly. That being said, this project would not have been possible without him. My brother and his wife have been hands-on in terms of brand identity and marketing, so it definitely feels good to have them on my side.
Tell us how you are going about executing the operation?
I've only just started the operation in May 2021. For this first year, I've decided to share half the yield with the farmer as I'm putting in the capital and he's putting in the labour. In terms of farming, I am incorporating 3 models simultaneously. The first is cow-based farming propounded by Mr. Subhash Palekar. This is a low-cost farming method that involves the application of a mixture of fresh indigenous cow dung and urine along with jaggery, pulses, and flour on the soil to be cultivated. The second method is the waste decomposer application of Mr. Krishan Chandra; lastly, we're using organic fertilizers by this excellent company called Terra Agro Biotech. We're also mixing the leftover crop residue into the soil as opposed to other farmers who sell it off as fodder or firewood to brick factories.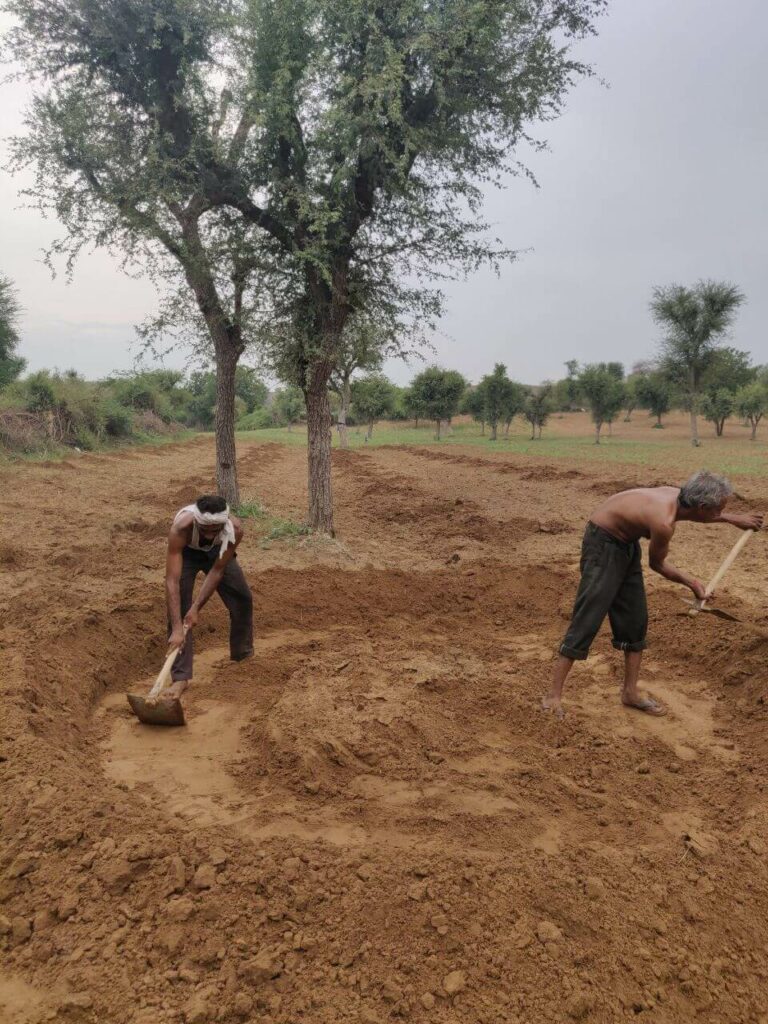 What do you eventually hope to achieve with this risky but brave venture?
The goal is to change the farming practices of my village slowly yet surely and those around us. I hope our organic model motivates farmers to take the leap and make the change that is needed so desperately for our environment. The fact of the matter right now is that over 80% of farmers in my village have debt on their lands and struggle to make ends meet. This only goes to show that the current system of farming has clearly failed financially and environmentally, while also having adverse effects on the health of consumers.
People have these set notions about organic farming. Tell us something interesting that people may not typically know about organic farming.
The classic argument against organic farming is that it is too expensive a proposition and that it does not yield as much as conventionally grown crops with chemical fertilizers. These arguments couldn't be further from the truth. After the initial few years of improving the soil health and using heirloom varieties of seeds, growing costs reduce drastically, the soil and crop become resilient to pests and diseases, and yield becomes at par, eventually growing to be better than conventional farming. Not to state the obvious, but the joy and fulfilment experienced when you're doing your bit to keep your family, community, and immediate environment healthy is priceless!