Popular Ready to eat food Indian brands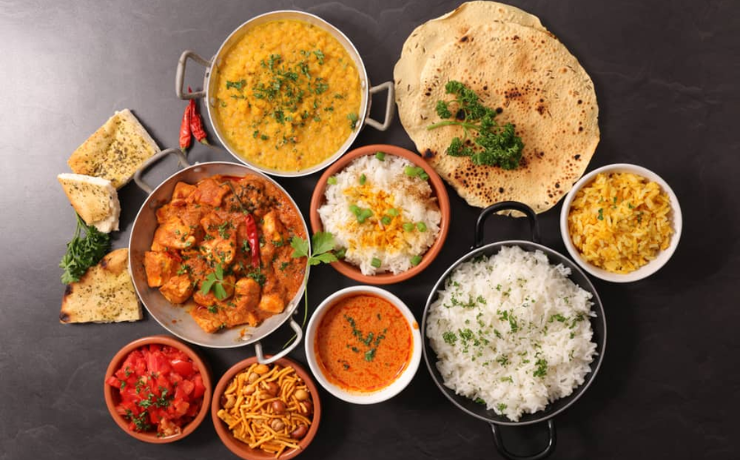 Whenever there is a situation of emergency or you are tired to prepare a meal then the most common savior is packaged or ready-to-eat meals. But there have been some complaints about the ready to eat meals because some people think that it is unhealthy. But it is the best idea to keep ready-to-eat food on hand in case of emergency. Ready-to-eat food is also useful for travelers and bachelors. They are convenient and inexpensive as well. Many brands in India are preparing ready-to-eat meals which are healthy to eat.
Haldirams is one of the most popular Indian snack brands that are also in the restaurant business. Haldiram snacks are loved by millions of people in India and overseas. This company was established in 1941 by Ganga Bishan Agarwal in Bikaner, Rajasthan. Haldirams are popular for selling ready-to-eat food, sweets, and snacks. Some of the popular RTE(Ready to eat) foods of Haldirams are Dal Makhani and Rajma Chawal.
The Taste Company(TTC) is a Hyderabad-based company started by Raju Vanapala. The company provides both veg and non-veg food in RTE foods. Some of the popular RTE food available in TTC is Dal Khichdi, Sambar Rice, Special Veg Rice, Kaju Chicken Curry Rice, and Palak Chicken Rice.
Chef Boss is ready to eat food brand by Jubilant food works that sell not only RTE foods but also sauces, pastes, and gravies as well. Chef Boss is on a mission to introduce you to new culinary possibilities. Some of the best products available on Chef boss are Garlic cooking sauce, Biryani masala paste, and Manchurian cooking sauce for a quick meal setup.
With more than four decades of experience in the food business, Kohinoor Xpress eats is a subsidiary brand of Mccormick Indian. They have been giving tough competition to other brands with their tasty RTE food like Choley masala, Dal tadka, Brown jeera rice, Palak paneer, and Rajma masala.
Priya foods is a Telangana-based food company. It is a famous food brand in South India. Priya foods are popularly known for its wide range of pickles. But they are also popular for RTE foods like Vegetable Chettinad, Tomato rice, Pongal, Pav bhaji, Palak paneer, and Mutter paneer.
Tata Q is a newly introduced RTE brand from the Tata group. With Tata Q RTE food you can prepare your food within 60 seconds or less. You can either cook in the microwave or boiling water for cooking delicious food. The popular product of Tata Q is spicy vegetable biryani. It is a very special dish and preparing process is quick, and easy biryani is delicious.
MTR is a popular food brand in India. This Bangalore brand has various range of products in the market. MTR has been selling tasty food products since 1924. Some of the popular RTE food products available in the MTR are Idli batter, Dosa batter, Poha, Dal Oats, Lemon rice, and Masala Upma.
See Also

ITC Kitchens of India is one of the popular food brands in India. They capture the unique flavors of ethnic meals from India with high-quality ingredients and hand-selected spices. Kitchens of India offers a wide range of ready-to-eat food like Dal makhani, Biryani, and Paneer. Kitchens of India's food are 100% natural and without preservatives.
Slurrp is a popular food brand in India. The brand was founded on a wonderful idea to provide healthy, and tasty food to the people. Most of the Slurrp Farm food is manufactured with super grains like jowar, ragi, bajra, and amaranth which are highly nutritious. Slurrp farms RTE foods taste delicious when they are paired with the right flavors. Some of the popular super healthy and delicious RTE foods prepared by Slurrp are millet pancake, dal khichdi, ragi cereal, dosa, and many more.
Meal of the moment is a creative, healthy food brand that provides items which are quite easy to prepare. Just the addition of hot water in a container, you can prepare a tasty meal within 6 to 8minutes. The brand is offered in big airlines like Indigo Airlines, Go First, and also on large retain channels like Reliance Retail, Hyper City, and Max Hyper Spar. The brand offers a wide range of ready to eat food like Poha, Upma, Veg biryani, Chinese fried rice and many more.
Conclusion: These are some of the popular Ready to eat meal brands that are serving Indian food in an RTE format. All these brands are available in general stores and online as well. Whenever you want to prepare a quick meal then get ready to eat food and serve it hot.