POWER TALK: INSPIRING WOMEN IN BIZ |Sapna Naidu and Nikul Naidu
Sapna Naidu Franswah's artistic inner-child was always on the search for creative furniture items, which were virtually difficult to get by. And that's how her foray into furniture design began. She needed additional hands-on-deck as the firm developed, so her sister Nikul Naidu came in as Business Development Head. Sapna's ingenuity, the workers' competence, and their collective conviction in the concept converted a small startup into a full-fledged company far sooner than anybody expected. The sister duo in conversation with Bidisha Barik shares how they create handcrafted furniture that is classic, modern and extinct.
Their primary distinguishing feature is that the duo-sisters handcraft vintage and royal furniture that complements the space's bright design. The process of giving life to a design begins when it is imagined. "The first step is sketching, then we look for colour possibilities, then nice textiles, and lastly we work with our professional karigars to have the furniture piece created in our workshop," Sapna explains the process of bringing their ideas and dead pieces of wood to life. Fabric selection is an underappreciated art form that can make or ruin a whole appearance. The sisters' belief is to create masterpieces in every aspect that is made, and it is their love for art that fuels their enthusiasm for imaginative furniture. Years of dedication to crafting timeless masterpieces may be passed onto future generations. The distinctiveness of Bohemian Soul Art makes it stand out. They create one-of-a-kind furniture and have been most successful in their efforts to achieve the right finish on their pieces. They are one of the few furniture producers who produce not just painted French furniture but also colonial and contemporary pieces, making them quite rare.
These sisters established their place and developed it into a job they like because they live their lives for the sake of art and they have managed to shine through all of the hurdles with their Concept of creating one-of-a-kind products, knowing their clients' wants, avoiding repeating their ideas, and ensuring great quality. "It's our desire and love for furniture that drives us to stand out in our area of business," Sapna says, and it's this desire that motivates them to create furniture that expresses their spirit. They desire to be regarded as the greatest in their field, and they work tirelessly to improve quality and create new designs.
Quick take
One piece of advice to budding entrepreneurs?
Be patient while you give your best and dare to be different.
One fact about Sapna Naidu?
See Also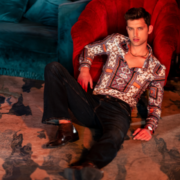 Sapna's life is that she is an art-lover at heart.
What does Nikul Naidu love the most about herself?
My ability to love others, it's unconditional, independent, priceless and eternal.