Rashmika Mandanna, widely known as the National Crush, in conversation with Lipika Varma. She was seen on a patriotic high with a ride on emotions in the film, Mission Majnu with Sidharth Malhotra, which went down well with the audiences. Rashmika is very happy with the way 2023 begins as she has a few films lined up.
How are you looking at 2023, the New Year which has just begun?
I am very excited about this year. I have four films that are set to be released, and will also be starting three new films which I can't talk about right now. Vaarisu will be released on August 11th in Tamil, Telugu and Hindi. Then, I have one more release towards the end of the year.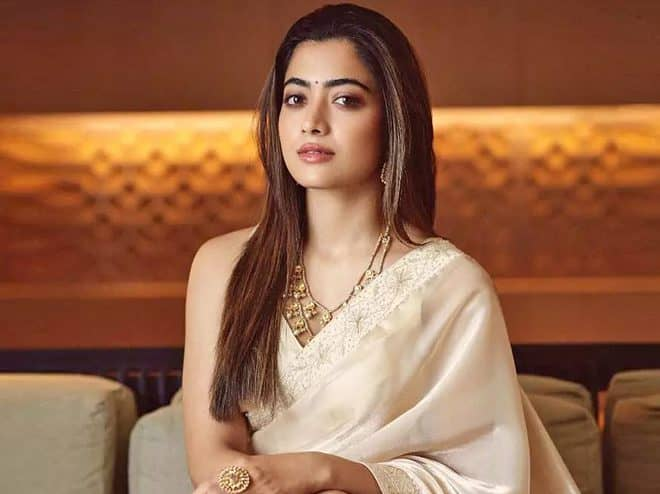 The pairing of you and Siddharth has been appreciated a lot. Do you think a new jodi is born? What do you have to say about the pairing?
We have received loads of love from the audiences and our fans. We do work to entertain them, if they like the pairing it feels good. I hope it is working, as they are the ones watching us, so they have to tell us.
It was your first time working in the Hindi film industry, how was your experience working in Mission Majnu?
Initially, I was very scared as it was a new team. Whenever I am starting a new film of course the butterflies are always there. In one or two days I found myself very comfortable with the team. All of them made me much more at ease.
Mission Majnu had the '70s backdrop, what is the best thing you like about the 70s era?
It was the vision of the director that I had to present honestly to the fullest. Whatever we have been exposed to is what we know, but in reality, we don't know what exactly happened in the seventies. It was a period of utmost innocence, we enjoyed the family life and the friends we grew up with. It was all about close-knit family and friends. Life was just around that.
How different is it working in Bollywood and Tollywood?
I don't think there is any difference. The difference comes in with different teams. I have felt this since the beginning as I worked in different industries. I made a debut in Kannada and it's the same generally. Industries don't have any difference, I feel it's the character and the story that you are saying and the team you are working with, that makes the difference.
Pushpa turned you into a global actor. How responsible do you feel as an actor today? How do you look at your career from there on now?
Since the beginning of my career, there have been different characters that people have recognized me by my character's name. There is Geeta, Lilly, and Shrevali. Sheravali is such a loud name, so as an actor if I do another character, and I can make my audience call me by my character's name equally as strong as this one, then it will feel great. My whole motivation and entire career is doing extremely good characters and being called by the character's name. Pushpa 2 is again going to make it bigger.
Are you happy with the way Bollywood has welcomed you?
I am very happy, with the love and warmth I have received from the Bollywood folks, it feels great. I love Mumbai, thanks for having me here!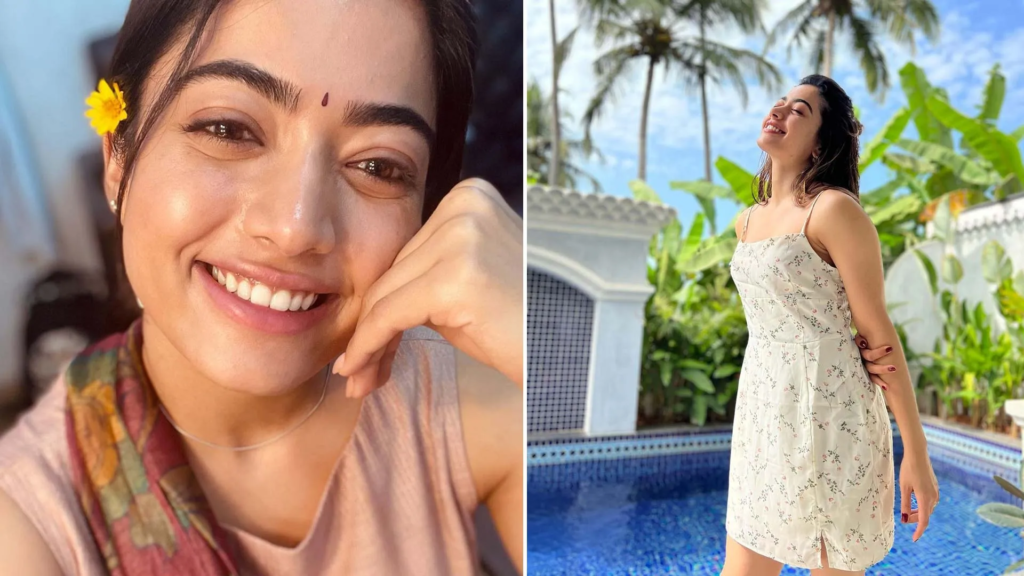 How do you look at the pap's attention? Do you not have the pressure that you have to look good all the time?
I don't look at it as attention. In fact, they are also doing their job. Everyone's life is very difficult. I just want to have that 30 seconds conversation with them. I feel it just brings about niceness. I have maintained it with the paps, so I don't feel there will be any problem. I don't really have that pressure, it is the way you want it to be. By the end of the day, no human is perfect.
Would you like to do an out-and-out action film?
I would like to do an out-and-out action movie. I was just going to say- I would go to Siddharth for training in action.