The brother-sister duo- Siddhanth Kapoor, on sister Shraddha
In an enchanting interview, Siddhanth Kapoor talks to Lipika Varma on work, family, and marriage.
Actor, singer, and writer Siddhanth Kapoor is not an unfamiliar face. Son of veteran actor Shakti Kapoor and brother to actress Shraddha Kapoor, he is known to have donned many hats in his career. The assistant director has most recently collaborated with his family, lending his voice to the song "Hum Hindustani", launched by aunt Padmini Kolhapure under her banner Dhamaka Records. The track also features sister Shraddha! This is however, not their first collaboration. Previously, we have seen the brother-sister duo in Haseena Parkar, bringing their real-life siblingship to the screen. In an interview with the actor, we learn more about the special bond this sibling pair holds, and how they navigate working in the same industry together.
The Journey So Far
How do you look at your journey? Are you happy with the projects you have done till date?
My journey has been nice, not very hectic! I am not someone who constantly says, 'I don't want to do this or do that.' Being a professional musician, a poker player, and an actor means I am doing a lot of things together. I just finished shooting in Lucknow for Bhaukaal, the MX Player series, where I am playing the negative lead. It has received over a 100 million views! Chehre has received good reviews as well. I am very content and happy with my journey.
How is your bond with Shraddha?
She is very sweet, and we are best friends. We share a very good rapport as brother-sister and as besties.
Any hiccups in your childhood, which you would like to share with your readers?
I was naughty, and I am still very naughty. But there were no hiccups! We never carried any problems home.
Any plans for vacations or travel?
Nothing yet, as the borders have not opened up. We don't pay for our holidays…just joking. I had to travel to Poland, Europe last year to shoot for Chehre; it was excellent.
Any plans to work with Shraddha again? You were last seen together in Haseena Parkar.
Nothing yet. If there is a script, why not?
A Strong Siblingship
Between you and Shraddha, who handled or saved things when it went haywire?
We never went on to the point where we had to save anything. I am the older one, so I used to take the blame, or she used to. Both of us would stand up for each other.
It is well-known that between you and Shraddha, there is no sibling rivalry.
I don't think there's anything in this world like sibling rivalry. Instead of rivalry, your brother is surely going to feel happy because along with seeing you reach places, they also see the amount of hard work you do. These terms like sibling rivalry and nepotism are bullshit. It has no meaning; it just adds to controversy for no reason.
What is the latest advice you've given her?
We both give advice to each other. If I feel low, I'll speak to her. If I am confused, I'll speak to her. More than anyone, I will speak to my sister when it comes to decisions or support. We have a very strong bond, so we always reach out to each other whenever we are stuck somewhere. Our bond is very strong, so we speak to each other 10 times a day.
If Shraddha is embroiled in a controversy, how does the family react now?
The media makes controversy as news. We don't really care. We know where we stand. Neither did we then, nor do we do now.
Does Shraddha recommend you?
No. We have our own lives, and we take care of our respective careers. No one recommends each other.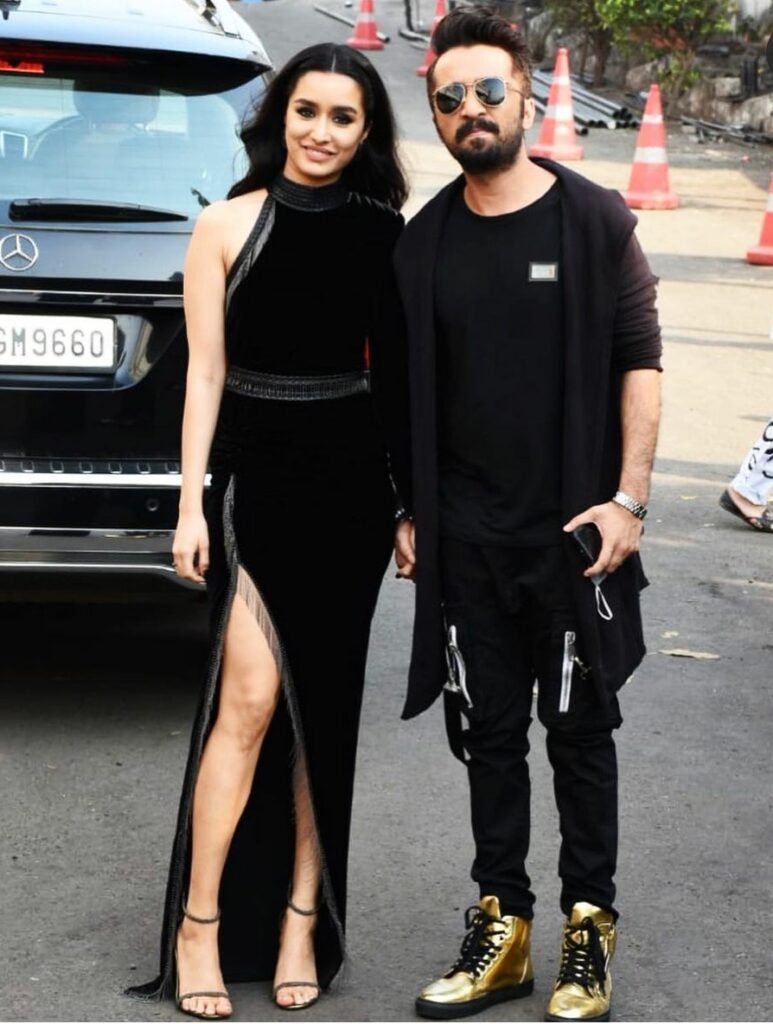 Marriage On The Cards?
Who will get married first, the elder brother or the younger sister?
We don't know. We don't think it's a good time to get married.
As a brother, are you worried about her marriage?
No, it is her life. If she wants to get married, she will get married; if she doesn't, she won't. She is an adult and has her own brain. Who are we to decide that? Why are we worried whether she wants to get married or not?
Shraddha recently said that she would want her husband to be a ghar jamai. What's your take?
(Laughs) I am sure she was joking. Ghar jamai…she must have said it in a joking way.