Socially conscious brands that give the best of both Worlds; Quality and Satisfaction
What if you can make this society a better place simply by buying a skin cream or dining at certain eateries? Colloquially, the term given to such initiatives is Social Responsibility and when socially conscious brands undertake such actions, it is known as Corporate Social Responsibility. Join P. Manisha, in exploring diverse industrial verticals where you can make a difference!
5 Socially Conscious Brands
No nasties – The Fashion Brand
A well-known brand in the fashion industry, No Nasties is a sustainable clothing company that drives 'PlanetPositiveClothing.' Backed by statistics of 29,810,323 litres of water saved, 166,518 kg co2e carbon offset, and 59,228 trees planted, this brand intends to give back to nature whatever it has utilized.
To all those that hope to enjoy fashion without compromising the resources, No Nasties is the go-to fashion house. Revamp your wardrobe with their 100% organic cotton clothes; made and shipped to reduce the carbon footprint.
Even a part of your payment is going in as investments to planet positive projects like solar power, wind energy, and reforestation and for every product you buy, the company plants three trees. So, make a direct contribution in providing better fashion and better planet for the future generations.
Pahadi Local – The Beauty Brand
Ever wondered about the purpose of beauty pageants? The popular Miss World Competition is a quest to find 'A Beauty with a Purpose.' Bringing this essence into skin and hair care products, the company, Pahadi Local is enabling everyone to personify this purpose.
Supported by the pillars of 'Empower, Preserve and Love,' Pahadi Local takes up initiatives like creating employment, preserving environment, and community efforts like cervical cancer check-up drives for 213 women in Leh, and an annual distribution of warm clothes and school books in winter for less fortunate children in the mountains.
The products of this brand range over wide varieties that include face wash, anti-acne cream, skin oil, face mist, hair oil and more.
A perfect name to a perfectly planet conscious and health conscious brand, that is Conscious Food. With every product we buy from the brand, we are providing a better and sustainable planet to the next generation.
All the ingredients used in the products are sourced directly from the farmers, grown and nurtured in the most sustainable ways without affecting the soil quality or the ingredient quality.
The products featured, cover a wide range of merchandise from honey and turmeric to dry fruits.
With multiple stores, the Go Native provides more than a dining experience. The restaurant follows the philosophy of the farm-to-table concept, with ingredients sourced from farms within 500 km range from the restaurant.
See Also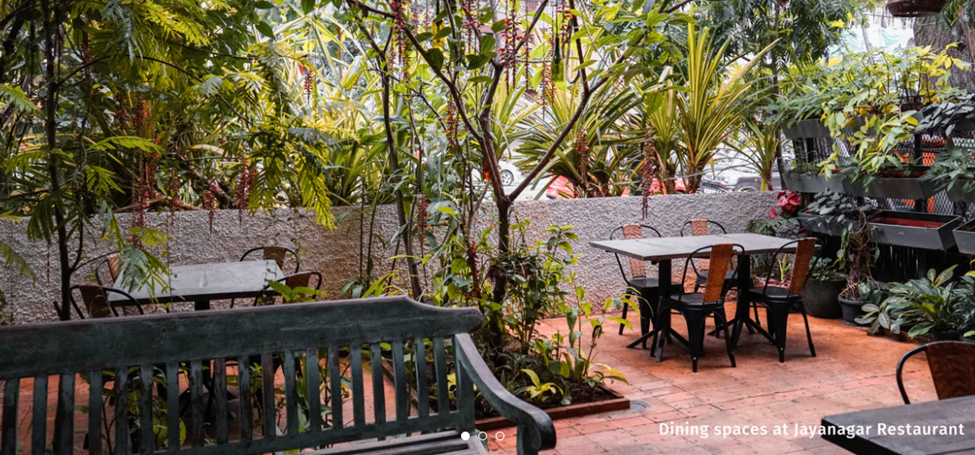 Various stationary, clothing and décor are also displayed and open to purchase at these planet and environmentally friendly eateries. The restaurant is run on renewable energy, like solar power and contribute their share to the nature by rain water harvesting.
The must – try dishes of this place are Vanilla Pudding, Sweet Yogurt, whole-wheat pizza and vegan ice-cream. You can also find cuisines suitable to every taste from vegan to gluten-free, Jain-friendly, keto-specific, and low/high protein.
Dedicated to paper craft, this eco-friendly studio was established with the philosophy of 'By Hand, with Heart.' Featuring a wide variety of products, specializing in lamps, that are both sophisticated and environmentally friendly.

Committed to the value of sustainability, this home décor brand provides employment to artisans who work by hand and in one of Bangalore's first green buildings. Their products include a great range of lamps from wall lamps, ceiling lamps, floor lamps, pendent lamps and more.
Conclusion –
These are few brands that help in making the world a better place to live in with their contributions to mother nature. Let's continue to support and encourage such socially conscious brands, to help sustain the world we live in!