Summer Coolers to Beat Lockdown Blues at Home
Covid 19 lockdown has halted nightlife in the country. Grooving to the DJ's beats, sipping a favourite drink, socialising is something we all miss. Until things ease, here is a fix for bar patrons to recreate nightlife at home. Bluma Peters speaks to bartenders who share cocktail recipes to beat your lockdown blues.
Fix a cocktail, dim the lights, turn up the speakers, and facetime your mates to have a perfect night at home.
There's nothing a tequila can't fix
Sandy Dunes
Devi Singh, a Goa-based mixologist who bagged the best mixologist title in 2016-2017 and the title winner of the world-class cocktail competition 2019, shares a cocktail recipe to sip on. If you're looking for what to mix with a Tequila, this one's for you.
Ingredients
Jose Reposado 50 ml
Lime juice 15 ml
Apple juice 50 ml
Tobasco 2 dash
Britvic Ginger beer
Glass
Tall glass
Method
Take a tall glass
Add two cubes of ice, pour all the ingredients in it, and stir
Top with Britvic ginger beer to finish
Garnish with a slice of orange and mint leaves and serve.
Calling out Gin lovers!
Southside- A delight for Gin lovers!
Delhi-based creator Vikas Uppal who loves mixing drinks, started his Instagram page @theoldfashionedmonk during the first wave of the pandemic to share his ideas with the world. If you are looking for a short and simple recipe, the old fashioned monk got it covered for you.
Ingredients
Gin 60 ml
Lemon juice 25 ml
Simple syrup 20 ml
Mint leaves
Dehydrated lemon
Ice cubes
Glass
Terroir coupe glass
Method
Take a mason jar, add gin, syrup, lemon juice, ice cubes, mint leaves and muddle the ingredients together.
Shake to combine
Strain the mixture into a terroir coupe glass, add mint leaves and dehydrated lemon to garnish
See Also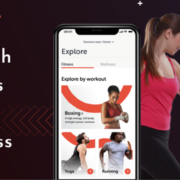 Here's one for the rum addicts
Beat the heat
Pooja Kulkarni, bartending student from Mumbai, shares a refreshing summer drink to beat the heat that will help you chill and enjoy some summer fun.
Ingredients
White rum 2 1/2 oz
Pineapple juice 2 oz
Malibu 1 oz
Lemon juice 1/2 oz
Mint leaves
Pineapple leaves
Handmade lemongrass straw
Glass
Handcrafted pineapple glass
Method
Take a pineapple cider or knife, carve the pineapple from the top, making it hollow in the centre.
Add all the ingredients to a shaker and fill it with crushed ice
Shake to combine
Pour the mixture into the handcrafted pineapple glass
Garnish with mint leaves, pineapple leaves, and lemongrass