Karun Raman: Jack of All Trades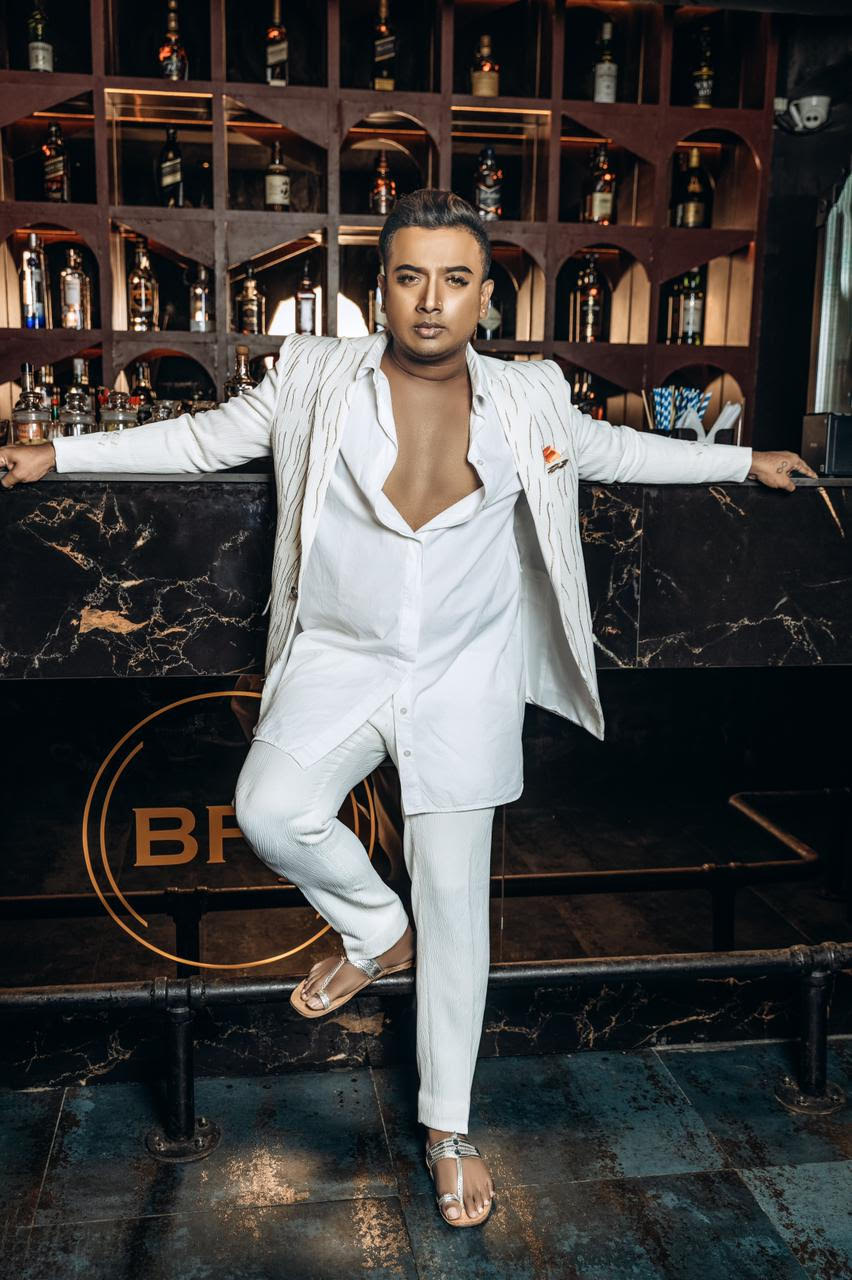 Karun Raman
Hashtag Magazine catches up with fashion choreographer, stylist and now, entrepreneur Karun Raman. Once a dancer in the nightclubs of Paris, Karun charted an enterprising journey which has now seen him launch a handy app, Barman, that forms a smooth contactless bridge between party lovers and party scenes. Juggling many hats with ease, he opens up about his career, how living in Paris shaped him and outlines his future plans…
"I used to be called Curry Boy in the fashion world in Paris while the nightclubs in which I used to dance gave me the moniker of Roop Raja," laughs Karun Raman while reminiscing about his days in Europe where he danced and was a part of many fashion shows.
After finishing school, Karun followed his passion of dance. One of the first Indian dancers in Europe (in the early 2000s), apart from Bollywood dancing he also dabbled in fashion choreography. He soon realised that that was his forte, and transformed himself into a much sought-after professional in the field. "I fell for the wrong person and moved to Paris, and after a while I was alone and had to earn a living. I danced at gay nightclubs to pay the bills and gained a lot of experience and life lessons," he recalls.
The 37-year-old calls his stay in Paris as a defining moment of his life, where he shed his inhibitions and metamorphosed into an independent person. "I became stronger emotionally. I was just a mama's boy when I left, though I still am one, living alone made me value everything around me," he says.
Passion Calling
Karun made his debut with the Tamil film, Ethiri that starred R Madhavan but has not been seen on the silver screen since. He says that movies were an experience which was not memorable and adds, "I faced a lot of judgement on account of my sexuality from the stunt boys and other members. Back then, only a few gay people were out so those of us who were out were looked at unkindly."
Dance however has been the one big passion of Karun's life. Even as a kid (he studied at Santhome School and counts actor Silambarasan as a schoolmate) he was interested in dance. "I was a part of dance groups as a lot of good-looking boys were members," he laughs and adds, "I was really excited as it was a way to express myself and I found that I was good at it."
Juggling different roles
Karun has always been vocal about his sexual identity. He says that he never had to 'come out' as his parents always knew his preferences. He's also the South India ambassador for Balma, a social network app for the South Asian LGBTQIA+ community. The app, created by London-based Peter Singh, is available in multiple languages and is easy to use.
"The app is available in eight languages, including Tamil, Telugu, Marathi and Bengali. Often there are people who do not get onto social networking sites as they are not confident of interacting in English. This will help them chat in a language they are comfortable in," shares Karun.
He has also recently been associated with another app called Barman which helps people get into a nightclub and order in a contactless manner. It is useful in connecting the party world with people via a no contact policy. He explains, "You can book a table, know about a club capacity and get cash backs via the app. Especially in times of Covid, it is a seamless way to go out."
Is it difficult to balance so many different activities? "Not really", says the entrepreneur and states, "I'm a very friendly person who finds it easy to get along with others. I have many interests and each thing I do is an extension of my personality."
The way forward
Karun's latest undertaking is taking the distribution for St. Nicolaus vodka for South East Asia. He laughs saying that liquor is one business that is never down! As someone hosts his own talk shows (All tea no shade/After hours with Karun Raman and A sip of my Cosmo, a radio show on Chennai Live), and was a senior columnist for the Deccan Chronicle for five years, Chatterati with Karun Raman, he seems to have done it all.
Having been through personal experiences of abuse and even being stabbed in a bar by a bunch of people, he remains upbeat and curious about what life has to offer. "All these things keep me alive." he confesses and adds, "Sometimes I ponder about my love life, I would like to find a partner and adopt a child but that remains elusive. So, all these things keep me alive."
Has the representation of the gay community changed over the years in popular media and films? "It really depends. For example, Vijay Sethupathi's role in Super Deluxe was nothing short of amazing. But then, I wore a skirt to a show a month back and people were aghast. I mean, Ranveer Singh can do it and people will applaud him but judge others."
As someone who has worked all over the world and in different mediums/industries, things have come to a full circle for Raman as he is receiving a lot of film offers. Apart from that he reels off a long list of things which will keep him occupied for some time to come: opening a nightclub, launching a no fuss brand of make up for men and building toilets for the transgender community. Who says passion and empathy cannot go hand in hand?
Rapid fire with Raman Dream Date: Ranveer Singh An animated character I resemble: Olive Oyl from Popeye Comfortable in: Palazzos and loose ganjis Currently watching: Shadow and Bone On my checklist: To act with Rajnikanth